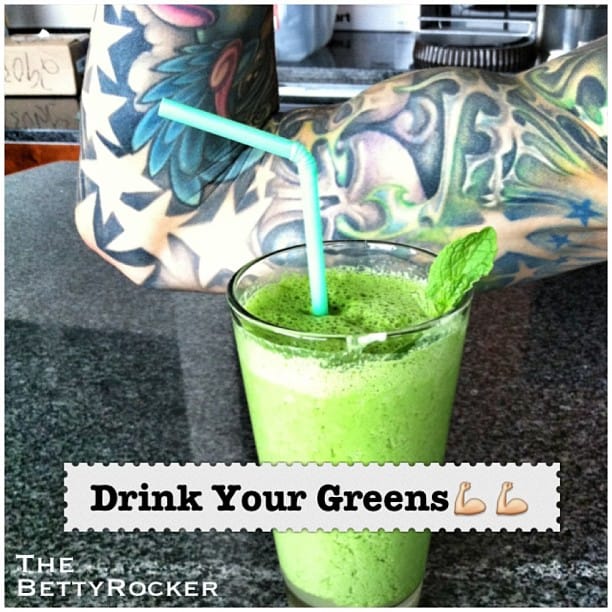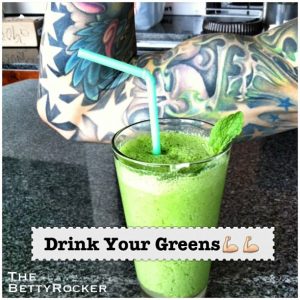 My recipe for today's totally awesome Ginger Pear Green Smoothie.
One of my readers who is doing the Body Fuel System wrote me last night because she has a big exam coming up, and she asked me what snacks she should take to stay alert!
Good question! This recipe was one of my suggestions – I said bring this in a shaker bottle with some ice. Some nuts for a little extra fat to fuel your brain, and you've got some good energy for focus.
Additionally, adding a little nutmeg to your smoothies is a great strategy, as one of the benefits of nutmeg is improved focus and concentration.
---
Ginger Pear Green Smoothie
Yield: 1 serving
You will need: blender, knife, cutting board, measuring cups and spoons
1 pear
1 lemon- juice of
1/4 cucumber
1/4 cup fresh mint
2-4 T hemp seeds
1 chunk fresh ginger
1-1.5 cups dark, leafy greens (washed, and de-stemmed)
1-1.5 cups water
Add your liquid and greens to the blender and blend to a fine chop. Add in fruit and the rest of your ingredients and blend until smooth.
Nutrition Facts
Calories per Serving:

314