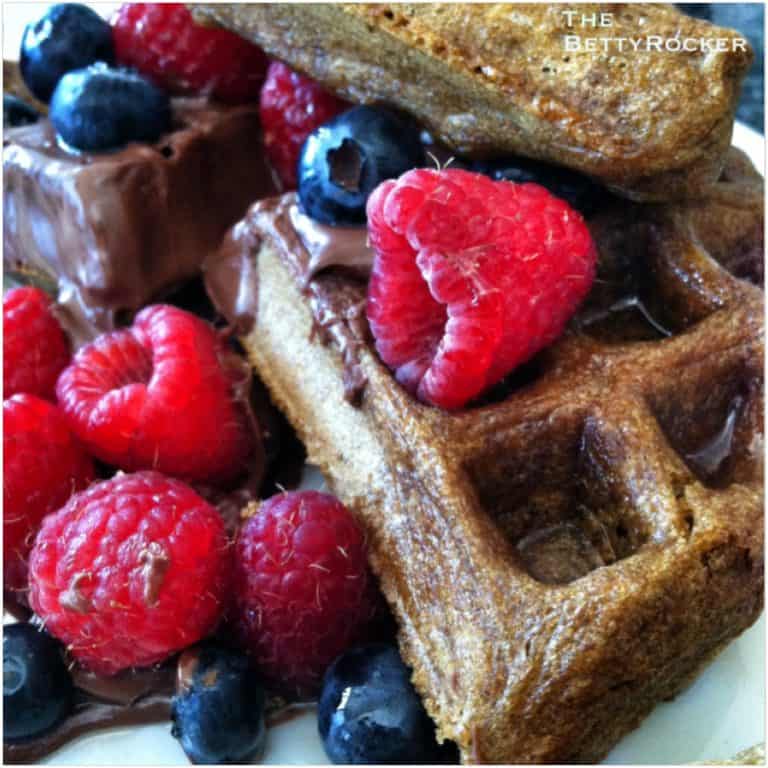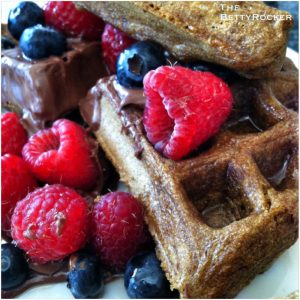 I don't know why, but last night at like 9:30pm I just started craving the crunchy-on-the-outside, chewy-on-the-inside texture of waffles. I was so attached to this waffle plan I went out to get a waffle iron.
Why I didn't have one in my kitchen is an interesting question…one I can only attribute to how many times I have moved. Today I had the satisfaction of waking up and making waffles!
Let me add the caveat that this was a lot more sugar than I normally eat…but sometimes it just has to be done!
And making my own, from scratch is the surest way I know to get the best nutrients in my body to balance out the sweet 🙂
Here's my recipe….
Gluten Free Belgian Waffles
Yield: 4 servings
You will need: large and small mixing bowl, electric mixer, measuring cups and spoons, spatula, waffle iron
1 3/4 cups gluten free flour* (buy your own or try my custom blend below)
1/2 tsp sea salt
1 T baking soda
2 eggs, separated (see below for easy how-to)
1 T vanilla
1 3/4 cups almond milk
8 T unsalted butter – melted – (and please feel free to try coconut oil as well, I was just in the mood for the taste of real butter today!)
*Homemade Gluten free Flour Blend
1 cup teff flour
1 cup brown rice flour
2/3 cup tapioca starch
1/3 cup potato starch
1 tsp xantham gum
Mix together in a large bowl. Store in a ziplock bag or airtight container. I keep mine refrigerated.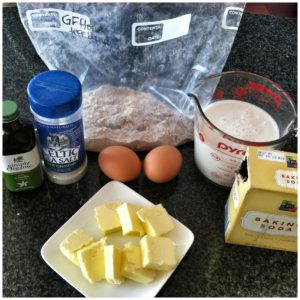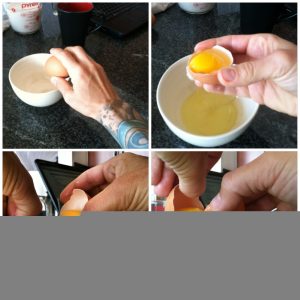 To separate eggs, gently crack the egg over a bowl. Hold the halves of the shell and allow the white to run off. Pour the yolk into the empty half of the shell, as close to the yolk as possible allowing more white to run off. Go back and forth a couple of times until you've got just the yolk in one half of the shell. Be careful not to break the yolk! Place yolk in a separate bowl.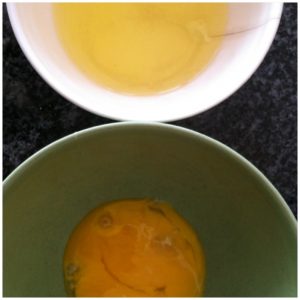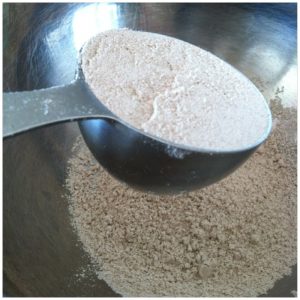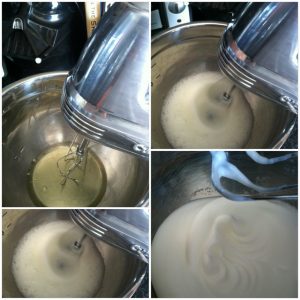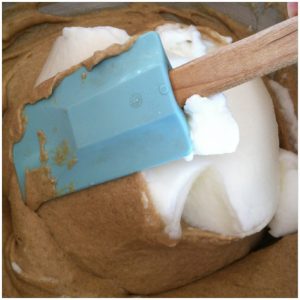 Heat your waffle iron to the desired temperature and pour about 1/4 of your batter into the center. Waffles take varying amounts of time to cook depending on your griddle – I like mine to be crispy on the outside – as I may have mentioned 🙂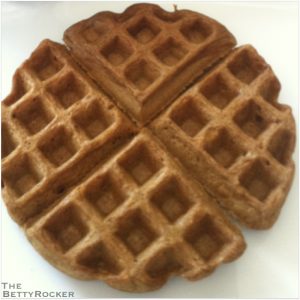 Nutrition Facts
Calories per Serving:

437
Toppings I was craving were Nutella, berries and syrup….oh, so decadent! I ate about half of one of these and I was full!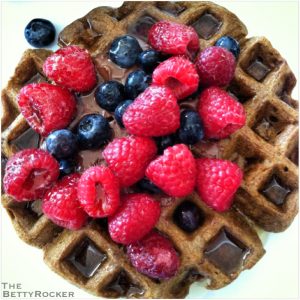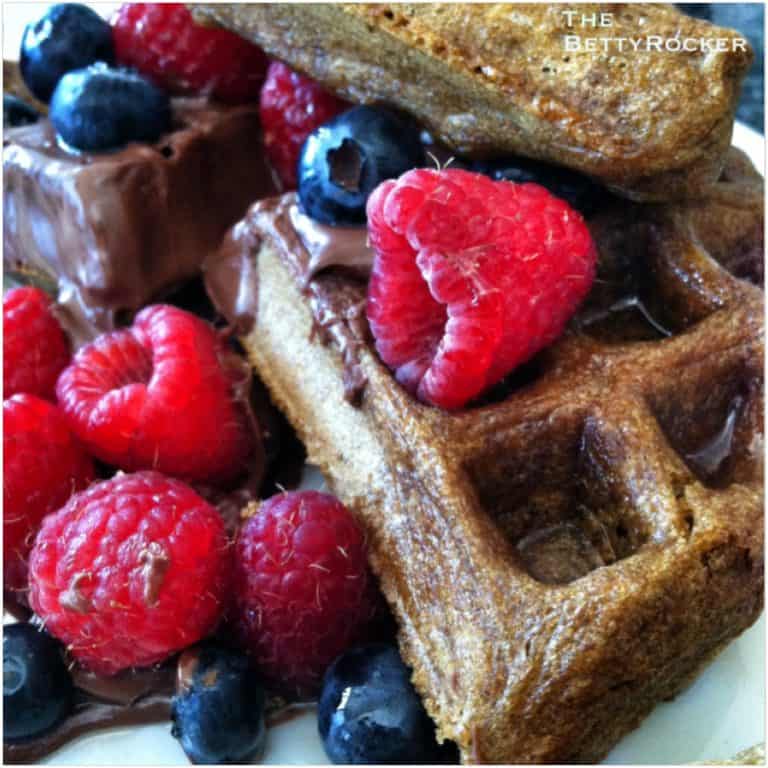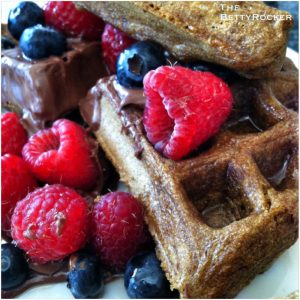 What do you like to put on yours?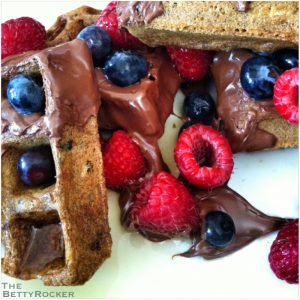 ---
Looking to support your body from the inside out with whole foods?
Check out my Meal Plans-  complete with eating guides, weekly menus, grocery lists and cookbooks!