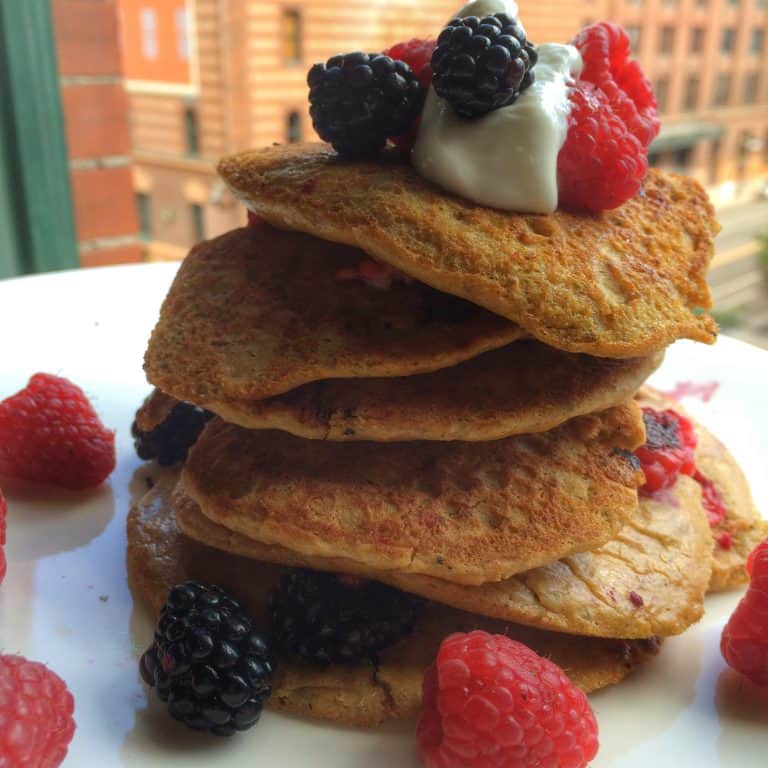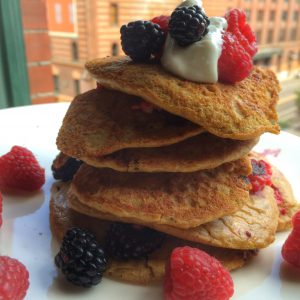 I always try to make time to cook pancakes or French Toast on the weekend, because I have more time in the morning.
This weekend I turned on the radio and puttered around the kitchen in my PJ's putting this deliciousness together.
I absolutely love the texture of these pancakes, they hold together beautifully and have a light, mild flavor.
You could add a little maple syrup or honey to the batter, but I'd recommend using a lightly sweetened or flavored protein powder like I did and adding honey and extra berries on top when they're done.
I've added some easy modifications for you in case you'd like to leave out the dairy (can be easily done), or leave out the protein powder.
Berry Protein Pancakes
Yield: 2 servings
You will need: measuring cups and spoons, mixing bowl, whisk, skillet, spatula, cooking oil spray
1/2 cup almond meal flour
1 serving (30 grams) I ❤️ Vanilla Protein
1 tsp baking soda
1/2 tsp nutmeg
1 T chia seeds
3 T almond milk (or other milk)
1 T Greek yogurt (for dairy-free, use another T of non-dairy milk, full-fat coconut would be fabulous)
2 eggs (to make this vegan you can substitute 2 T chia seeds and soak them in 1/2 cup water for 10 minutes)
Fresh (or frozen) berries 1/2 cup-3/4 cup
1. Measure almond milk and yogurt into a liquid measuring cup and add chia seeds and let them soak while you're doing step 2.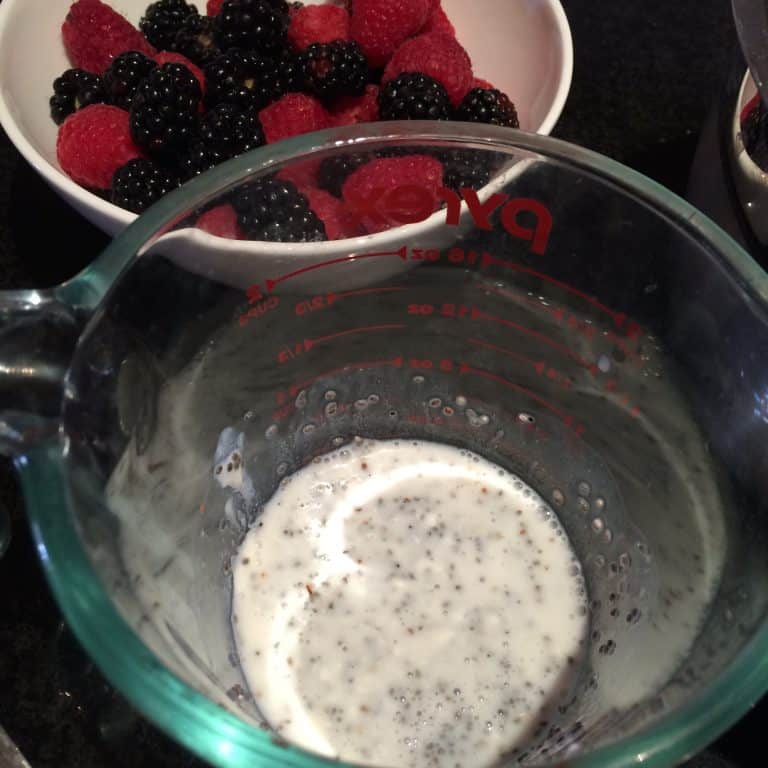 2. Mix almond meal flour, protein powder, baking soda and nutmeg together in a bowl.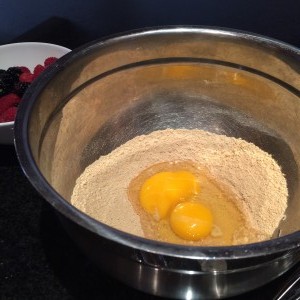 3. Beat in eggs.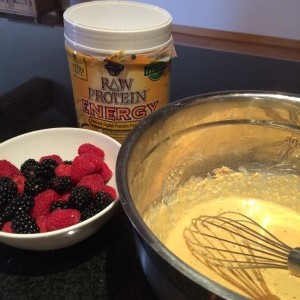 4. Pour chia seed mixture into the flour and egg batter, and whisk together. You'll have a lovely, fluffy batter.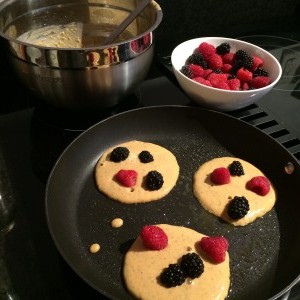 5. Heat a skillet to medium and add coconut oil, olive oil, avocado oil or oil of your choice.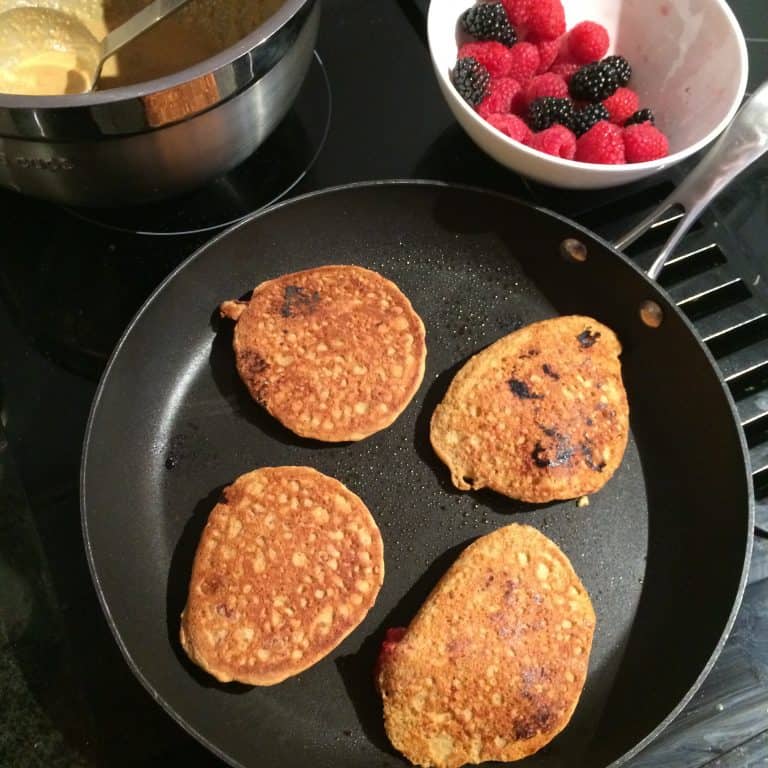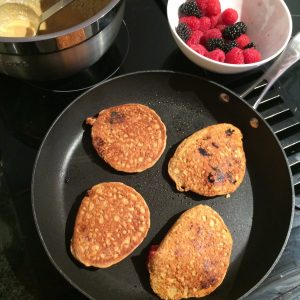 6. Spoon or ladle batter into the skillet (be conservative with your pour, as this batter spreads out). Drop 3-4 berries onto each pancake and cook until small bubbles form and the edges begin to brown. Flip and cook on the other side.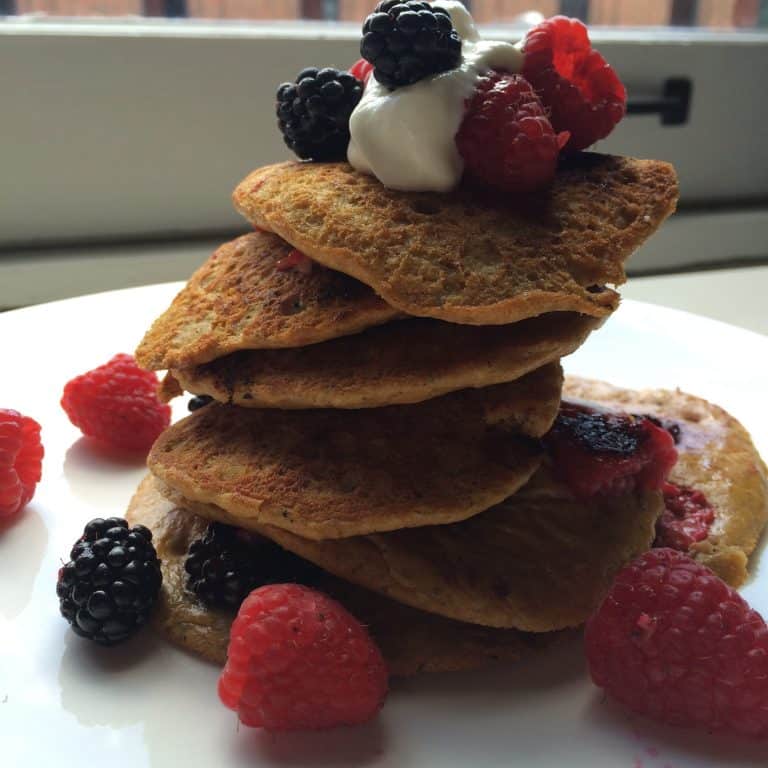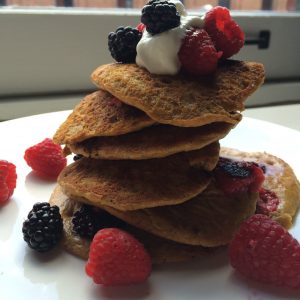 7. Serve with additional berries, a little honey if desired and additional Greek Yogurt. Enjoy!!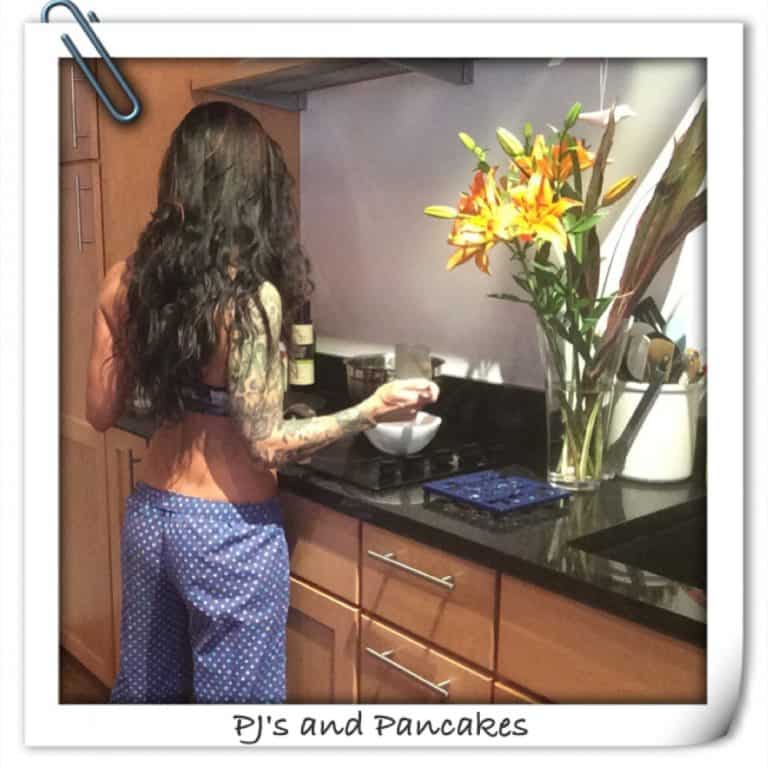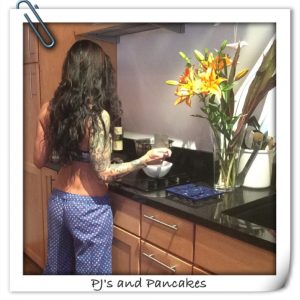 These pancakes are sugar-free, gluten-free, can be easily made dairy-free, and vegan and grain free depending on what kind of protein powder you use.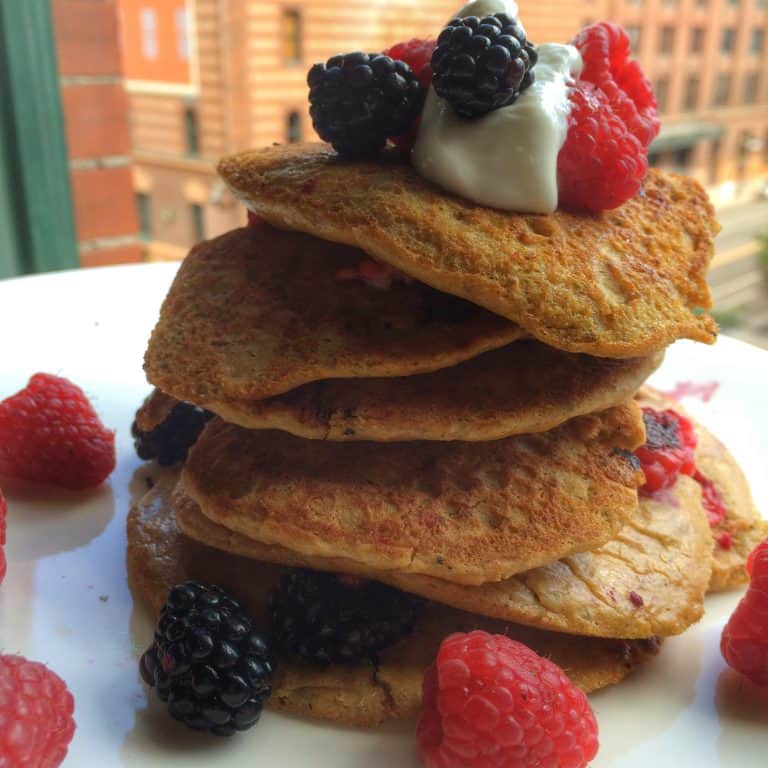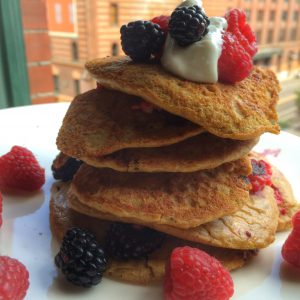 Share your variations in the comments, and let me know if you have any questions! Have a wonderful day and happy eating!
Nutrition Facts
Calories per Serving:

323
---