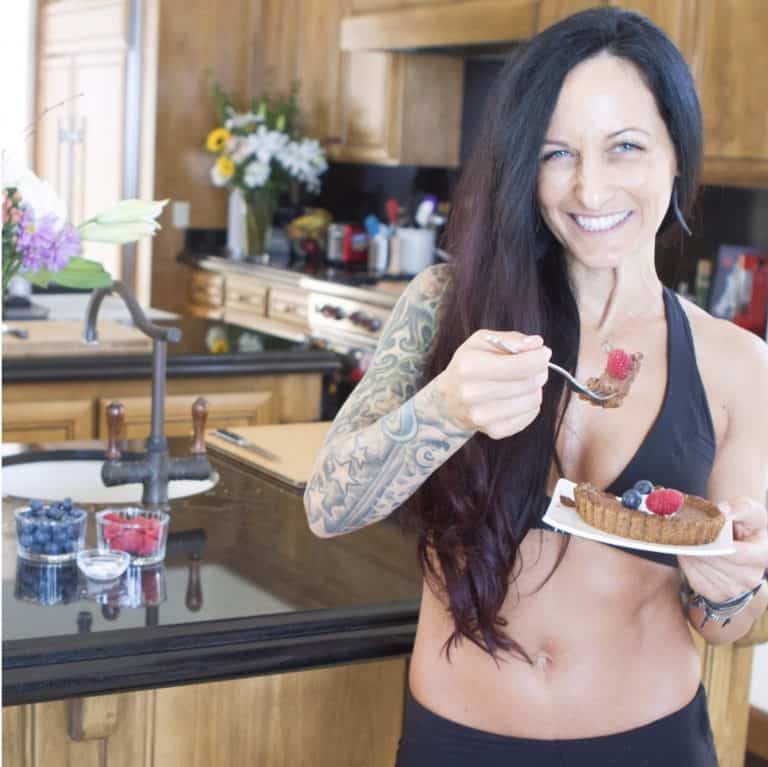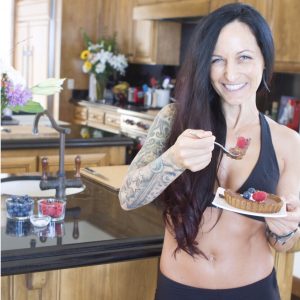 Experimenting in my kitchen is one of my favorite things to do, and sharing my best creations with YOU is another.
My gluten and dairy free Dark Chocolate Tartlets are SO delicious you might not want to share this with anyone else though!
You're going to love these…
I've added walnuts and pecans to give you the benefits of anti-inflammatory omega-3 healthy fats, antioxidants, and more than 19 vitamins and minerals – including vitamins A, B, and E, folic acid, calcium, magnesium, phosphorus, potassium, and zinc.
Try these Tartlets today…
---
Dark Chocolate Tartlets
Serving: 1/4 tartlet
Yield: 4 tartlets (when baked in 4″ tartlet pans) No tartlet pans? Try making this in muffin tins – it will just make more of them as you'll press just a small amount of crust into each tin. You can also make this in a full sized tart pan. I use this nut crust base for my pies and other treats, and it holds up so well!
KEY: T=tablespoon; tsp=teaspoon
Ingredients and Directions

Tartlet Crust:
1 cup walnuts
1 cup pecans
1 tsp baking soda
1 tsp sea salt
2 T maple syrup (this is the best, because you need something sticky to hold the nuts together)
Preheat over to 350 F.
Chop walnuts and pecans in food processor.
Add in baking soda and sea salt.
Add in maple syrup.
When blended, press into tartlet tins on a baking sheet.
Bake at 350 F for 10 minutes.
Recipe Tips: Try to stick to the ingredients listed – you can use all walnuts or all pecans however, but you do need a porous nut for this to turn out optimally. You can use agave if that's all you have, or a thick honey – also a malt or rice syrup could work (have not tried it) – you just need something sticky to hold it together. I experimented in small batches with the crust about 16 times before I got this right, and have now made it over 50 times- so try to stick to these guidelines and you'll be alright!
Dark Chocolate Mousse Filling:
11oz canned coconut milk
100g of 70-80% dark chocolate
1 tsp vanilla extract
Add coconut milk to saucepan over low heat
Stir in dark chocolate until melted
Add vanilla extract
Stir to blend well
Remove tartlets from oven and cool
Pour sauce evenly over tartlets and sprinkle with sea salt
Chill 1-2 hours
Garnish with anything you like, in the video I'm using:
sprinkle of coarse sea salt (you can add before or after you chill the tartlets)
1 T culinary coconut milk (I used chilled to make it thicker)
2 raspberries, 2 blueberries per tartlet
---