Double Chocolate Chunk Cookies (gluten free, dairy free)
Yield: 12 cookies
You will need: measuring cups and spoons, mixing bowl, wooden spoon, baking sheet
1 1/4 cups almond meal flour (other nut flours work too)
2-3 T cacao powder
1/4 tsp salt
1 tsp baking soda
2 tsp vanilla extract
1/4 cup coconut oil, avocado oil or olive oil (add about half of this to start to check the texture – see below)
1/4 cup honey or maple syrup
1/4 cup dark chocolate pieces
1. Preheat oven to 350.
2. Mix almond meal, cacao powder, salt and baking soda.
3. Stir in vanilla and honey and mix well. Add oil a little at a time. Depending on a variety of factors (including climate, brands of ingredients etc) this batter can do different things. You want a somewhat stiff batter to lay on your cookie sheet, so if it's super runny before adding the oil try going without. If it seems ok, try adding a tablespoon or two at a time (a 1/4 cup is 4 tablespoons). For some of you, it will be just fine to add the entire amount. Don't be afraid to mess around a little or add a little more almond meal flour.
4. Add chocolate pieces. Bake for 7-9 minutes.
Hope you enjoy this simple and easy chocolate chunk cookie recipe!
Perfect for the holidays, or anytime you need a chocolate fix!
Nutrition Facts
Calories per Serving:

145
---
Need some help with healthy eating? When planning for the week, I think about:
2-3 breakfast options I like 

A few entrees that could double as dinner or lunch 

A couple smoothie ideas that have complimentary ingredients to give you variety with your greens

A snack option like homemade protein muffins or an easy to make trail mix for days you're just hungrier and want a little more to eat.

Round out your plan with a couple of staple sides that you would like to have on hand daily like a big mixed greens salad and some rice, quinoa or easy to grab sweet potato chunks…
……and then make your grocery list around that.  
Or, you can let me make the whole plan for you, with so many delicious, easy and healthy recipes!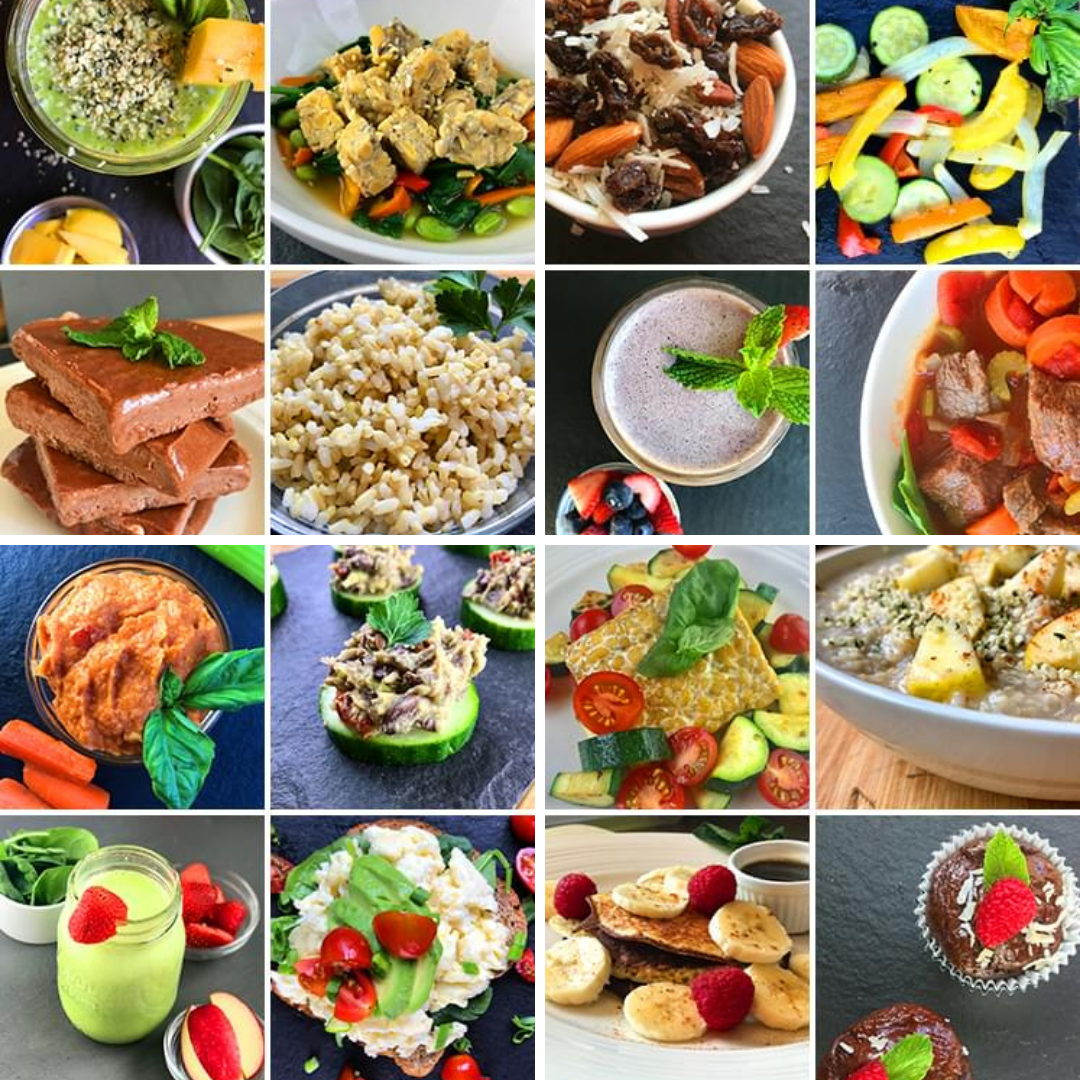 The 30 Day Challenge Meal Plan includes all the recipes and grocery lists for breakfasts, smoothies, sides, snacks and entrees for 4 full weeks – with plenty of delicious options and structure to help you eat right for YOUR life!