Try this delicious new recipe!
Welcome to my kitchen! I'm getting ready to do some food prep for the week, and I wanted to share one of my favorite new recipes.
---
I started making these healthy chicken nuggets last year, and I've been getting creative with dishes that they go well with.
You'll love the slightly spicy and sweet flavor of the nugget batter – feel free to experiment with other spices. You could add chili flakes to make them spicier or go an entirely different direction with something like cumin.
I never used to like broccoli much as a kid, but this dairy-free "cream" of broccoli soup is sooooo creamy and good (and has no dairy). I added some super nutrient dense hemp seeds to add even more creaminess.
Healthy Chicken Nuggets
Yield: 2 servings
You will need: measuring spoons and cups, meat cutting board, sharp knife, 2 bowls, baking sheet, parchment paper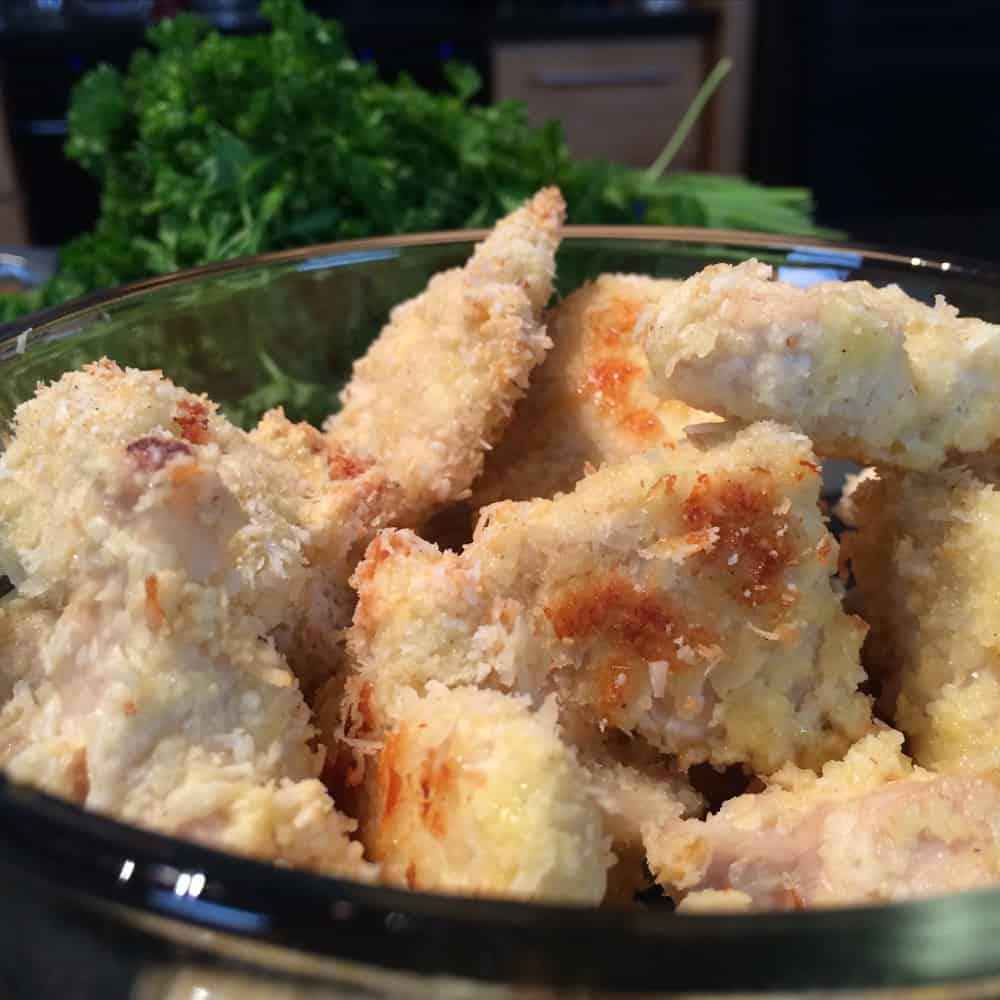 8 oz boneless, skinless chicken breast
1 egg
1/2 cup almond meal flour
1/2 cup unsweetened coconut flakes
1/2 tsp garlic powder
1/2 tsp onion powder
salt and pepper to taste
1. Preheat oven to 350. Line a baking sheet with parchment paper and set aside.
2. Prepare chicken by cutting it into even sized pieces.
3. Set out 2 bowls. In the first bowl, beat egg. In the second bowl, combine almond meal flour, coconut flakes and spices.
4. Dip chicken into egg, then into batter to coat. Be sure you've gotten the entire piece of chicken covered. Lay it on the baking sheet.
5. Coat all chicken and bake for 20-25 minutes, or until batter begins to brown slightly on the outside and the chicken is cooked through.
"Cream of Broccoli Soup" (dairy free)
Yield: 4 servings
You will need: blender, wide saucepan, knife, cutting board, measuring cup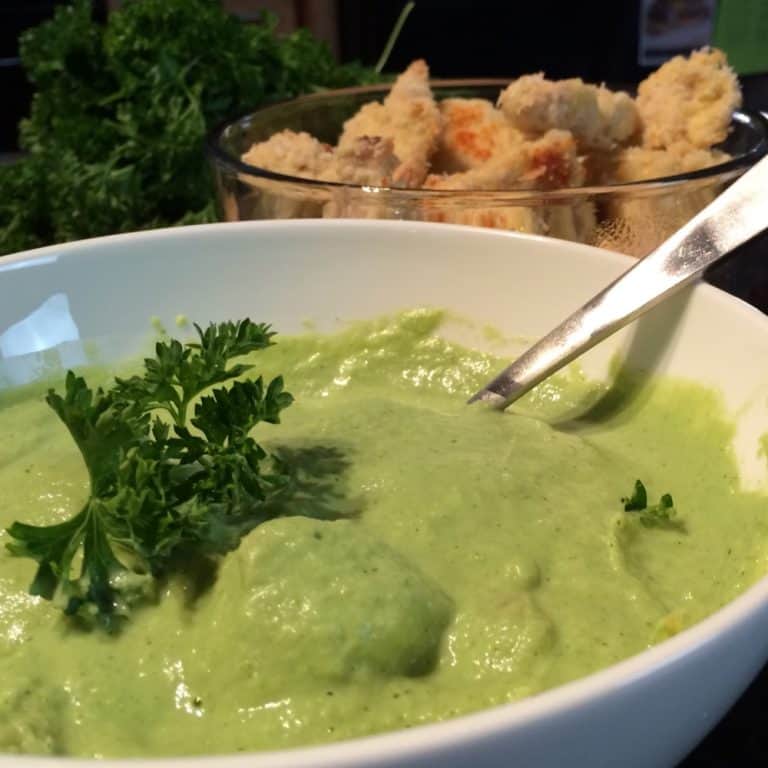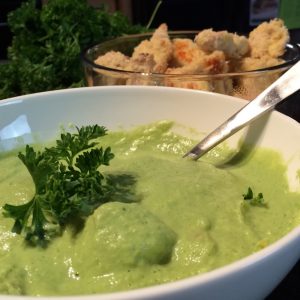 1 head broccoli
1/2 cup hemp seeds
2 cloves garlic
1-2 cups water (enough to cover broccoli in pan)
salt and pepper to taste
1. Wash and cut broccoli into even sized pieces and place into a saucepan or skillet.
2. Add just enough water to cover the broccoli, and place on stovetop. Bring to a boil and cook broccoli til a fork pierces your pieces and they are cooked through – about 5-8 minutes.
3. Add broccoli and water to your high speed blender (or food processor). Add garlic, hemp seeds, and salt and pepper and blend. After you've blended you may want to taste and check the consistency, possibly adding more water to smooth it out like I did.
4. Once you've achieved the desired consistency and flavor, pour a serving into a bowl and add chicken nuggets. Garnish with fresh parsley or a little fresh pepper. Enjoy!
I store my chicken nuggets and broccoli soup in separate containers so the nuggets don't get soggy. This made about 4 servings total.
Let me know if you have any questions, suggestions or comments below!
---
Get my Body Fuel System with healthy gluten and dairy free recipes, food prep guides, daily menus and a complete guide to combining the nutrients in your meals so you can burn fat naturally all day long, support an active, healthy lifestyle and a fit physique!