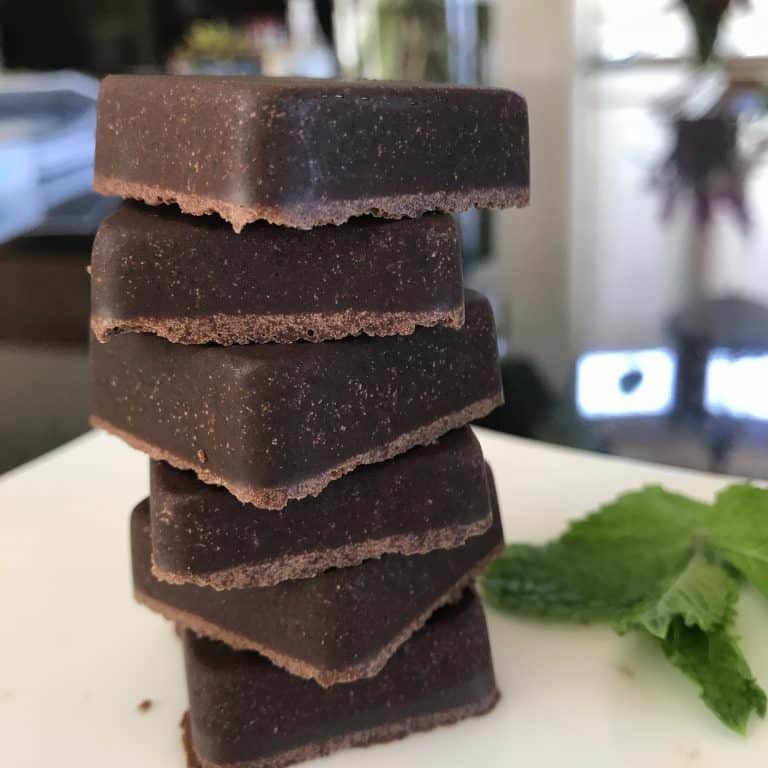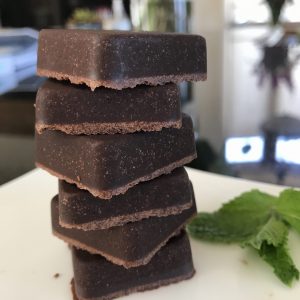 I was experimenting with my Full Body Collagen peptides the other day and came up with this healthy protein snack that also doubles as a satisfying dark chocolate treat!
You don't need to bake anything, you can just melt all the ingredients together, chill briefly, and you're done.
If you haven't played around with cacao butter before, this is a delicious, natural room-temperature solid oil that's extracted from the cacao bean. In my recent post, Healthy Fat 101, I was talking about some quality fat sources – and cacao butter is definitely one I recommend.
I used a small silicone mold tray for mine, but you could literally use anything – a mini muffin tin, ice cube trays, anything that gives your chocolate a shape that you like.
Healthy Dark Chocolate Fudge
You will need: a small pot, spoon, measuring cups, measuring spoons, mold for chocolate
Yield: depends on your mold. Mine made about 9 small chocolate squares.
KEY: T= Tablespoon, tsp= teaspoon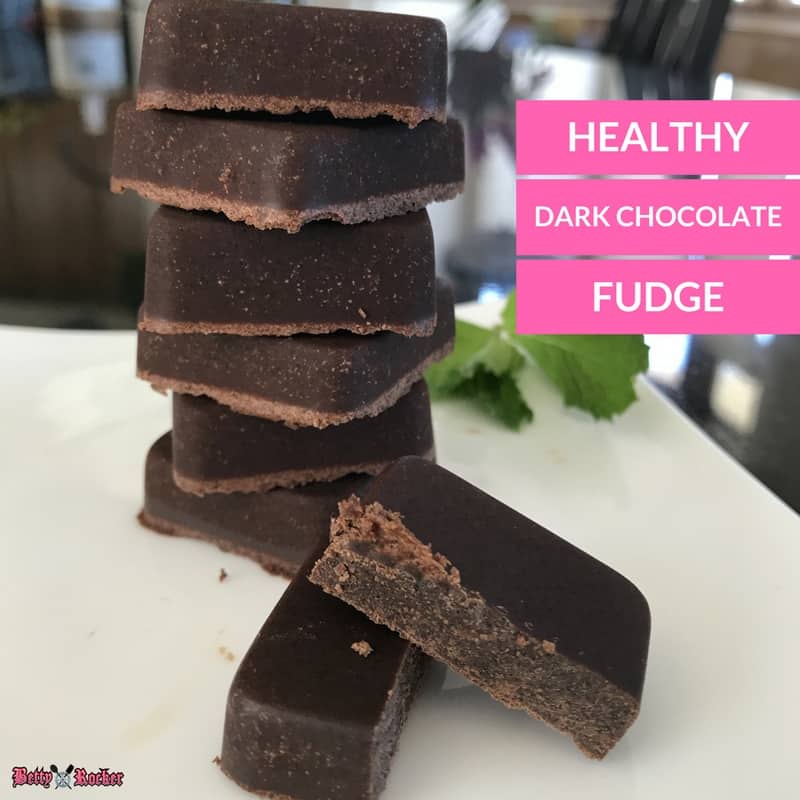 Ingredients:
1/2 cup cocoa butter
3 T  cacao powder
1 T vanilla bean paste (or vanilla extract)
2 tsp maple syrup or 3-5 drops stevia to taste (I like my dark chocolate on the less-sweet end, so this is a great place to start– you can add increments until you hit *your* perfect sweet spot)
1 serving (13 grams) Full Body Collagen
Directions:
Add cacao butter and cacao powder to small pot and melt over low heat, stirring constantly.
Mix in vanilla and collagen protein.
Add sweetener and stir in. Remove from heat.
Pour into your mold of choice and cover and chill until set (about 30 min). The chocolates will stay solid at room temperature once they harden, but I like to keep them in the fridge for freshness. Just keep them in a small air-tight container.
Nutrition Facts
Calories per Serving:

131
Protein:

2 grams (1 g as peptides)*
Additional Notes: *Collagen contains amino acids, but is not a "complete" protein.
---
Do you love dessert and want more healthy options like this?
My 30-Day Challenge Meal Plan comes with a 4-week daily menu, healthy recipe cookbook, grocery lists and a bonus dessert cookbook so you can enjoy a totally balanced lifestyle!