I made it to Austin! The first place I went was Whole Foods, right downtown.
It's one of the coolest Whole Foods I've ever been to – as it should be, it's their flagship store!
Even though I'm living out of a friend's kitchen and won't have all my own cookware for a few weeks, I managed to pull together a healthy menu for the week.
I was planning to make burger patties out of this meat, but the walnut oil, garlic and rosemary I picked up just sort of arranged themselves into this recipe.
It's a dinner that is very light on carbs, as I fueled up on them earlier today first thing, and post-workout.
Because bison is so lean, it's a good idea to include some healthy fat when you cook it to help your body assimilate the nutrients.
Fat also transports many of the vitamins that are in the greens so your body gets maximum benefit.
Yield: 2 servings
You will need: medium/large sautee pan, spatula, cutting board, knife, grater or garlic press
2 large cloves garlic
1 T walnut oil
2/3 lb ground buffalo
1 T dried rosemary
1 avocado
1/2 cucumber
3 cups kale, de-stemmed and chopped
1. Heat walnut oil (or other cooking oil) over medium heat. Grate in garlic.
2. Add buffalo and chunk up evenly, stirring it in with the garlic.
3. Add rosemary, and allow the buffalo to cook for 5-8 minutes, stirring regularly.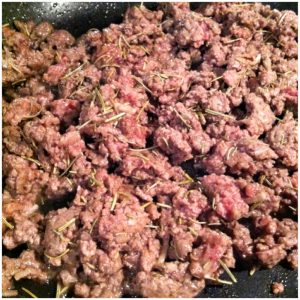 4. While the buffalo is cooking, wash and chop half a cucumber and de-stem and chop the kale.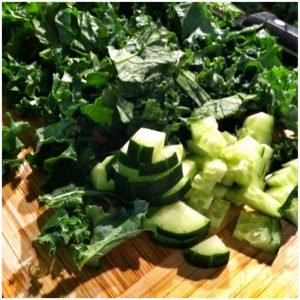 5. Evenly cube an avocado.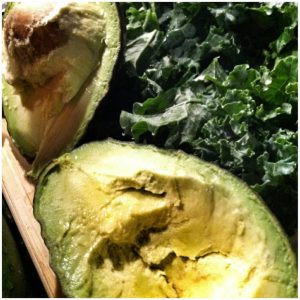 6. Layer your plates with kale, cucumber, avocado and lastly buffalo. Drizzle the greens with a little fresh lemon or walnut oil if desired.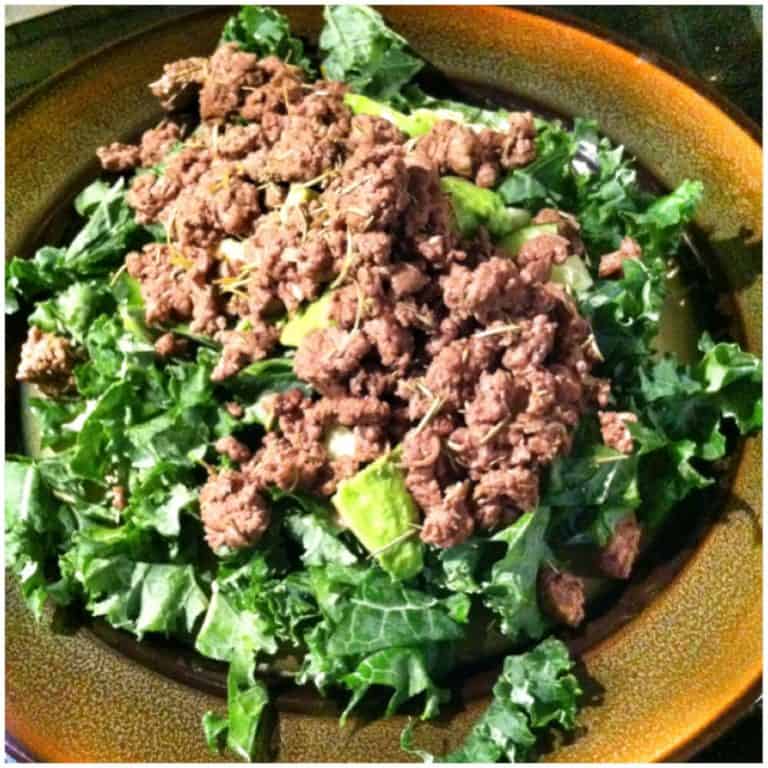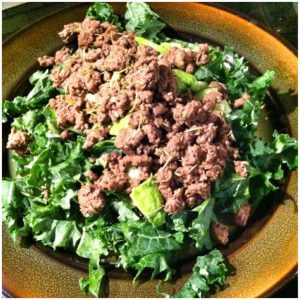 *you can make this dinner for 2, or simply wrap up half of it and save it for lunch tomorrow. I like having this kind of meal for lunch but with a scoop of quinoa for some extra energy to get me through the end of the day.