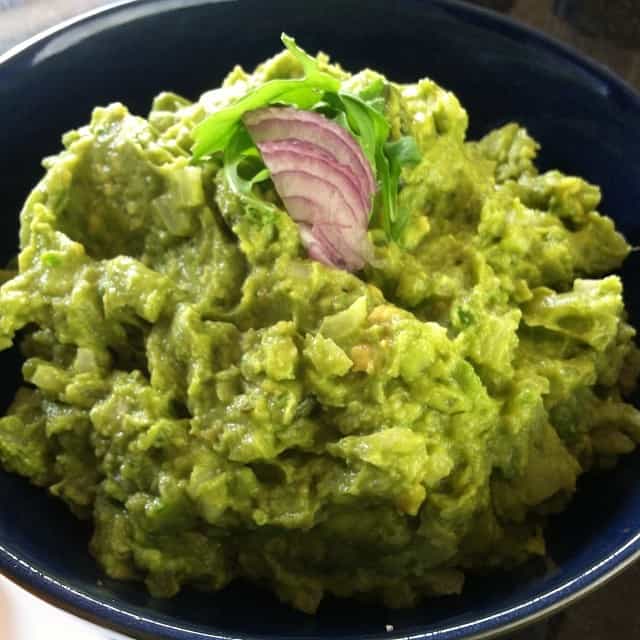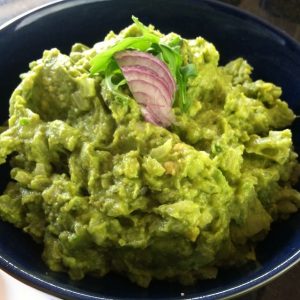 Holy Moly, Guacamole! 
I love avocados – this is a simple and easy guacamole recipe you can add to or vary any way you like.
Here's what I dip in my guacamole:
Sliced cucumber
baked sweet potato discs
 toast
Leave me a note and let me know your variations on this recipe – and what you like to dip in YOUR guac!
---
Healthy GUACAMOLE
Yield: 8 servings
You will need: mixing bowl, fork, knife, cutting board
3 avocados (medium ripe), mashed
1/2 small white onion, chopped fine
3-4 cloves garlic, I like it really garlic-y, add 2-3 then taste if you're not sure
1/3 cup cilantro, chopped fine – or rough chopped, your preference
1 medium sized jalepeno, chopped fine
1/2 fresh lime, juice of
sea salt and pepper to taste
Mash all that goodness together in a bowl!
Other things to mix with Guacamole….
I like to mix my guac with canned tuna for a kickass lunch salad.
It's also excellent with some white beans that have been puréed briefly in the food processor or blender if you're not a fish person and still want to add a little protein.