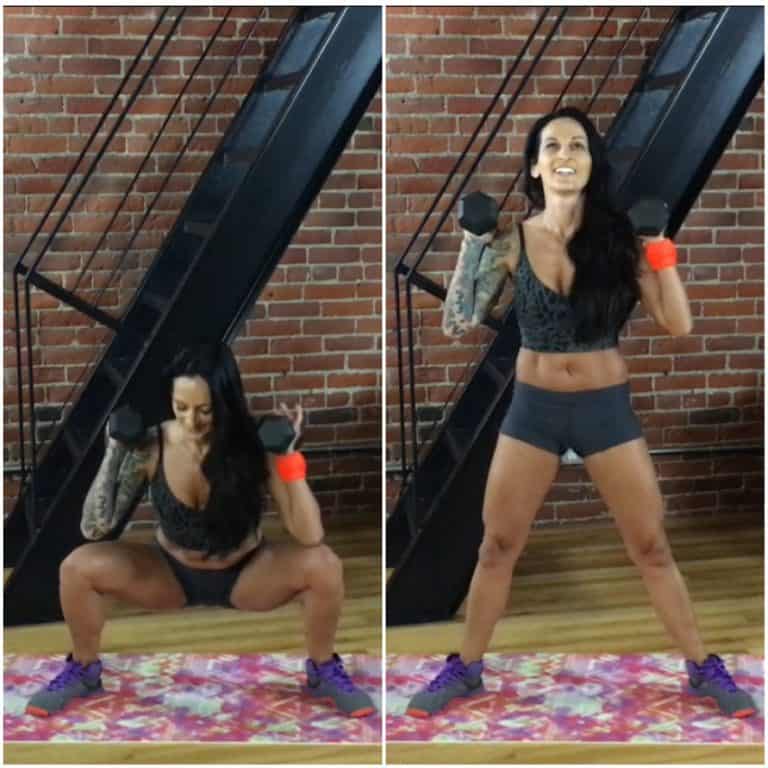 In the final weeks of the year, a time when we all get super busy with holidays, family, events, parties and trying to finish all those projects, I find it essential to have some fast, effective workouts I can do at home.
This month in Rock Your Life, my online home workout studio and women's fitness community we're doing 4 weeks of time-saving workouts to get us prepped for the New Year's Challenge, and in today's blog post I've got a great time-saving circuit you can do at home – with or without a little equipment.
This year one of the most essential themes I've found true for myself has been about playing what I call the "long game," which for me has been learning to be consistent (with my workouts and in every area of my life), master my thoughts, manage my time wisely, and choose actions that lead to the greatest good, even though they may not be instantly gratifying.
Sir Edmund Hillary, New Zealand native, mountaineer and philanthropist said it best: "It's not the mountain that we conquer, but ourselves."
I hope you find yourself looking back at this year feeling accomplished and proud of all you've done so far! This is your chance to fit in those last workouts of the year and make yourself a priority.
Enjoy this workout, and feel free to bookmark it to use anytime! Comment below and let me know you're going to do it, and if you have any questions!
---
Great work with today's workout! Now you need a plan to put workouts like this together in a complete sequence that will strengthen your entire body!  Take a 30-day Challenge in Rock Your Life and have workouts like this formatted into a plan to follow!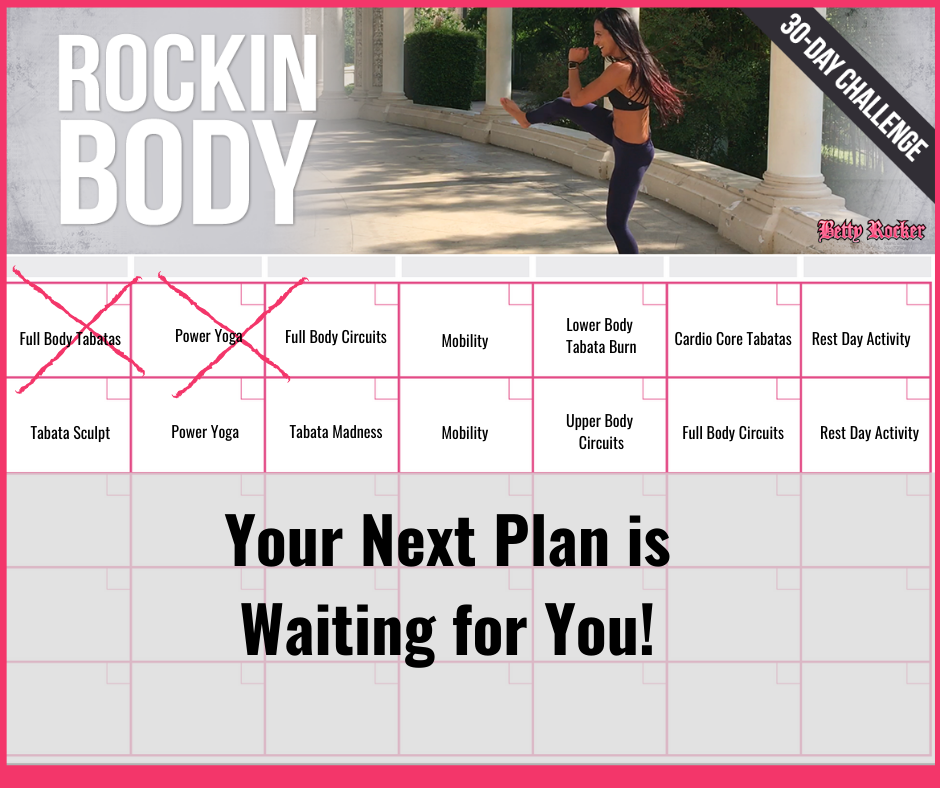 Hotter for the Holidays (Part 1): 15-Minute Full Body Workout
Click to expand and see all workout move descriptions.
FORMAT:
2-4 rounds, depending on how much time you have for prescribed reps.
2 rounds=15 minute workout
3 rounds = 21 minute workout
4 rounds= 28 minute workout
10 each leg Step Ups
Grab 2 dumbbells or weighted objects in your house and stand in front of the stairs, a stool or bench.
Step up on your right foot, pressing through the heel as you lift your left foot out behind you.
Step down with control and repeat.
10 Ball Sit Ups (or Floor Reach Throughs)
With the Swiss Ball: position your body over the ball, feet planted firmly, hands behind your ears for stability. No pulling on your head or neck.
Lift and lower your torso, initiating the movement from your upper abdominals. Keep your spine neutral and your head from curling forward or back.
Without the Swiss Ball: lay on your back with your knees bent, pressing your lower back down into the floor or mat.
Place your fingertips lightly behind your ears and raise your torso up, peeling it off the floor, trying to lift your shoulder blades up. You can reach through your knees, then return your hands back as you come down.
10 Push Ups
Come into plank, either on your toes or knees. Back is straight, no arch or sag, core is engaged and legs are straight and strong behind you.
Stack your hands below your shoulders and lower down with control. Press back up. Try varying hand position widths each round for an extra challenge.
10 each side Floor Wipers
Lay on your back, holding your weights or some weighted objects directly above your chest. Engage your shoulder blades together slightly, and feel the back of your shoulders make contact with the floor.
Press your lower back down into the mat or floor, and extend your legs straight. Lift them up and to the right, keeping your hips down. Extend them out again, and lift them up and to the left. This is one.
Alternatively, you can build a ton of strength in your lower abdominals in preparation for the straight leg lift by bending your knees and raising them up and down to either side.
10 Bent Over Rows
Come to standing, holding your weights or weighted objects.
Engage your core (draw your belly in and up toward your spine slightly or imagine the tension you'd add to your abdomen to brace for a punch in the gut) and hinge forward at the hips to a 45 degree angle, allowing the weights to hang in front of your body.
Add a slight engagement between the shoulder blades so your shoulders aren't rotating forward while you're holding the weights.
Draw your elbows smoothly up and back toward the ceiling, focusing on lifting together and lifting to the same height. Be sure not to use too heavy of a weight as you're learning these. I've used mini seltzer water jars or cans of pumpkin puree at home lots of times!
10 each side Liberty Lunges
Stand in the center of your mat or space, holding your weights or weighted objects at your sides.
Step to the right, bending the right knee in line with the right toe. Shoot your butt back behind you as you lunge, not dipping too far forward at the chest.
Allow your weights to come to either side of your right foot. The left leg is mostly straight. Don't step out too wide and hyperextend the knee or strain the groin.
Press away with the right foot to come back to center, and step out to the left, repeating your liberty lunge on alternating sides.
10 Sumo Squats
Stand tall, optionally holding your weights at your shoulders. A barbell works great too, or you can do this move without any weight at all.
Feet are stepped out wider than hip distance, toes turned out slightly.
Engage your core, and shoot your butt out behind you, squatting down while maintaining an upright torso. Your back does not round.
Pause briefly at the bottom and engage your glutes. Press down and away with your heels, pressing back up to stand strong, squeezing the glutes on the way up.
Doing one-off workouts like this is great, but following a plan is better!
Get a 30-day Trial to ROCK YOUR LIFE – my online home workout studio and women's fitness community, and take one of our 30-day home workout challenges!