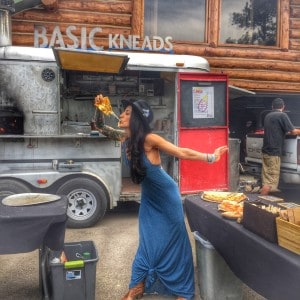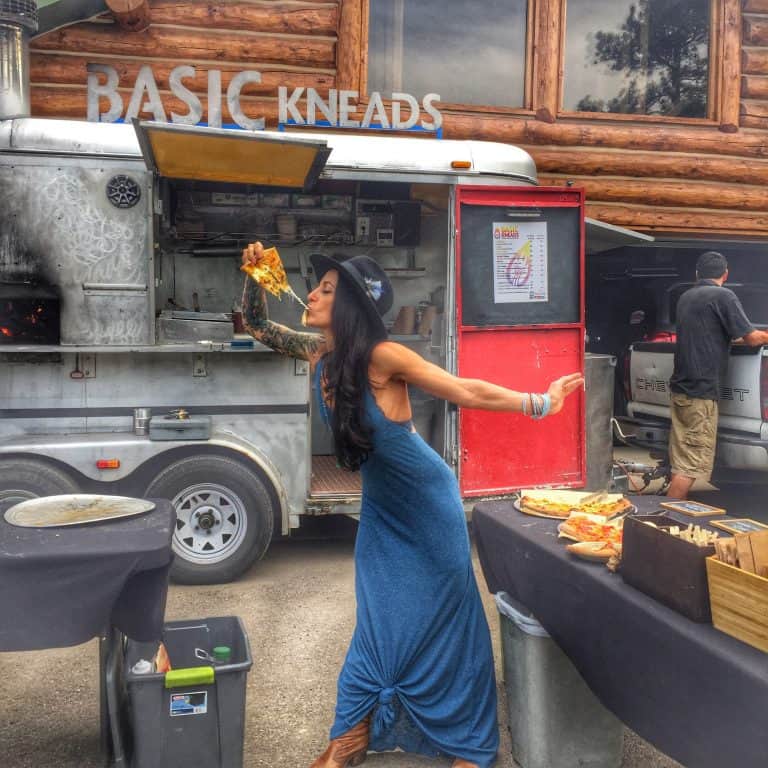 I have a "No-Strings-Attached," or NSA relationship with my deviant foods/drinks, and it's one I enjoy guilt free.
I refuse to call it a "cheat day" because I eat with intention and you should too!
If you focus on giving your body nutrients rather than focusing on calories alone, it's easier to step away from what might feel like "restriction" when you're eating whole foods as your baseline.
Then you can enjoy foods that might seem a little more deviant and enjoy them on purpose – whether it's the weekend out with your friends, or a special occasion, or even a dinner at a nice restaurant.
I don't even think about "needing" an NSA day anymore, I just really enjoy the food I cook and make for myself. It's become easy to eat out when I know what foods on the menu combine the nutrients my body needs – and I make the best choices for the situation I'm in.
Stressing about what you ate/drank at a friends' birthday party can be worse for you than the food itself! Plus, it's harder to be present to the joy of life if we're always feeling deprived. I take an approach of balance: make most of my own food and eat it most of the time, and then enjoy other times and other foods when the moment presents itself.
Eating nutrients and fueling my body each week really makes it so I don't have those cravings I used to get, but I do love being able to deviate from my home cooked meals and my plan without any guilt.
That's how I'm really able to avoid feeling tempted – because I never feel like I'm doing something I shouldn't.
I always have permission to enjoy myself, and I do – whether I'm eating at home, or eating out.
I know what fuels my body right, and I eat that most of the time.
And I fuel my mind and my soul by being present to occasions that don't include my perfect foods – and I'm nourished by how much fun I have 🙂
Coming into the holidays, don't stress out about enjoying some of the holiday treats.
Plan for your "NSA day" on a day you'll be in those situations where food choices won't be your regular stuff.
For more information about each of the nutrients and great food sources of it, I recommend reading:
---