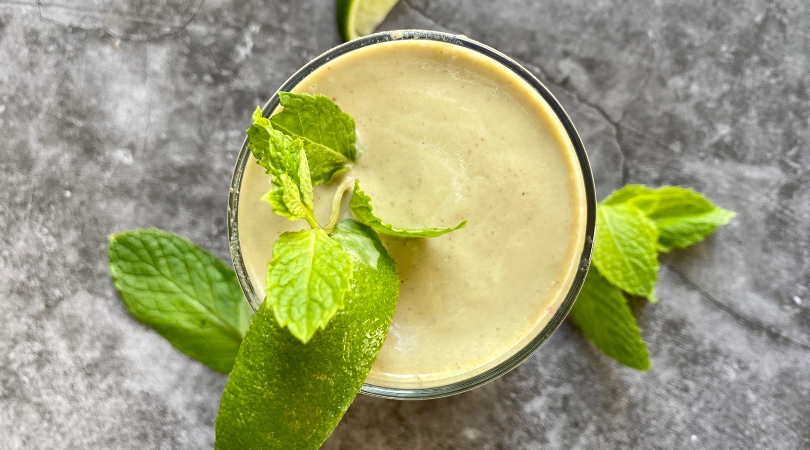 This healthy Key Lime Pie Smoothie recipe is creamy, tangy, and delicious! It is satisfying for breakfast or a snack. It's decadent enough for a dessert. And it's a lot faster than baking a pie but will still satisfy your sweet tooth!
Key Lime Pie Smoothie
Yield: 1 serving
You need: blender and measuring cups
Key: T = Tablespoon; tsp = teaspoon
Ingredients: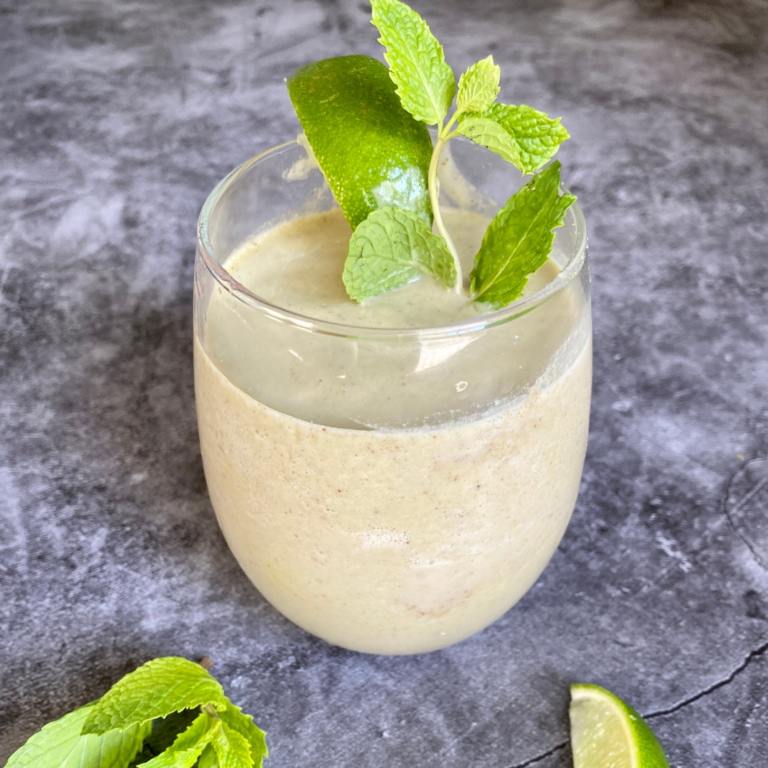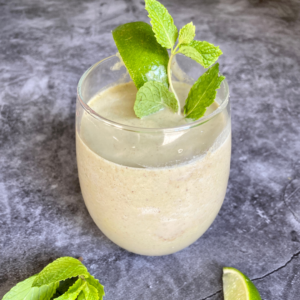 1 cup unsweetened almond milk (or milk of choice)
1 serving (30 grams) I ❤️ Vanilla Protein powder
1 cup ice
1/4 avocado
1 lime, juiced
Instructions:
Add almond milk, ice, avocado, lime juice, and protein to your blender.
Blend until smooth.
So delicious! Let me know if you make this and how you like it!
---
I ❤️ Vanilla Protein is a 100% ORGANIC, high protein (20g per serving), nutrient-dense whole food protein powder combining 4 plant-based protein sources into a delicious vanilla shake to support an active lifestyle!
If you are following a healthy lifestyle, you'll love the energy and vitality you get each time you shake it, bake it, or blend it up with I ❤️ Vanilla Protein!