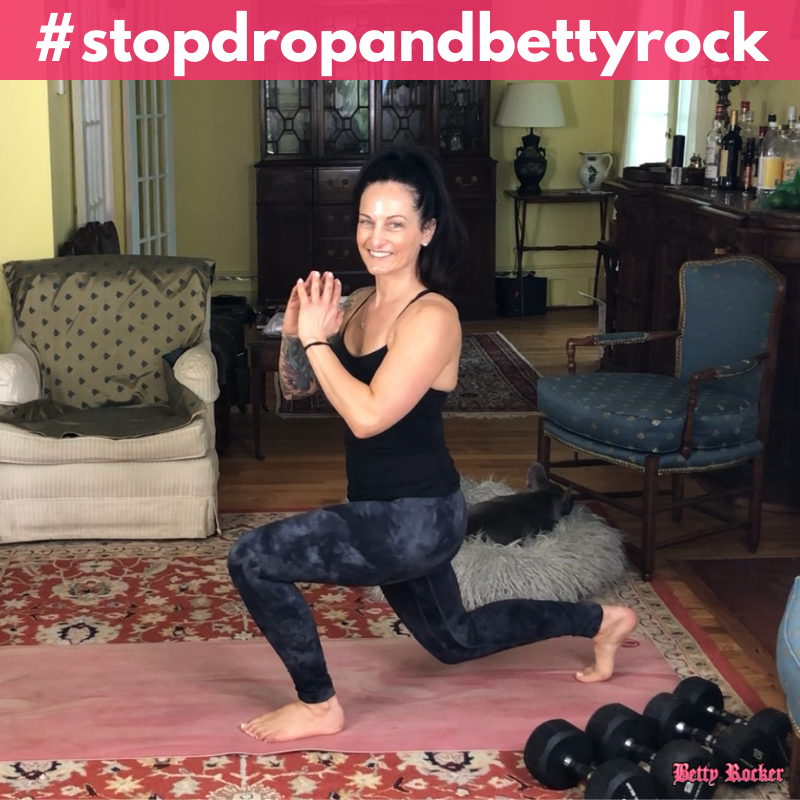 Ready to build strength and sculpt your legs and booty? Then you're going to love this workout!
We'll be turning up the heat with some cardio to burn body fat (low impact versions shown too!) and strength-building moves that help tone and sculpt lean muscle.
This workout is really going to challenge your muscles with moves designed to target every area of your lower body for a complete and balanced workout.
The muscles in your lower body, especially your glutes, play an important role in stabilizing your pelvis, keeping your hips mobile and your knees aligned.
I want you to really pay attention to your form and alignment as we move through this workout. For even more focus and detail on these types of movements, take my  free Foundations of Functional Fitness Workshop, where you can join me for 15 minute classes with a focus on functional movements and different variations and modifications you can use.
Remember when it comes to your goals, it's not a race to reach them. It's about being consistent and developing healthy, sustainable practices that will serve you in the long run!
Ready to get started? Press play and let's go!
---
---
Love training your abs and booty with a well-designed plan to follow so you get the BEST RESULTS?  Take a 30-day Challenge in Rock Your Life and have workouts like this formatted into a plan to follow!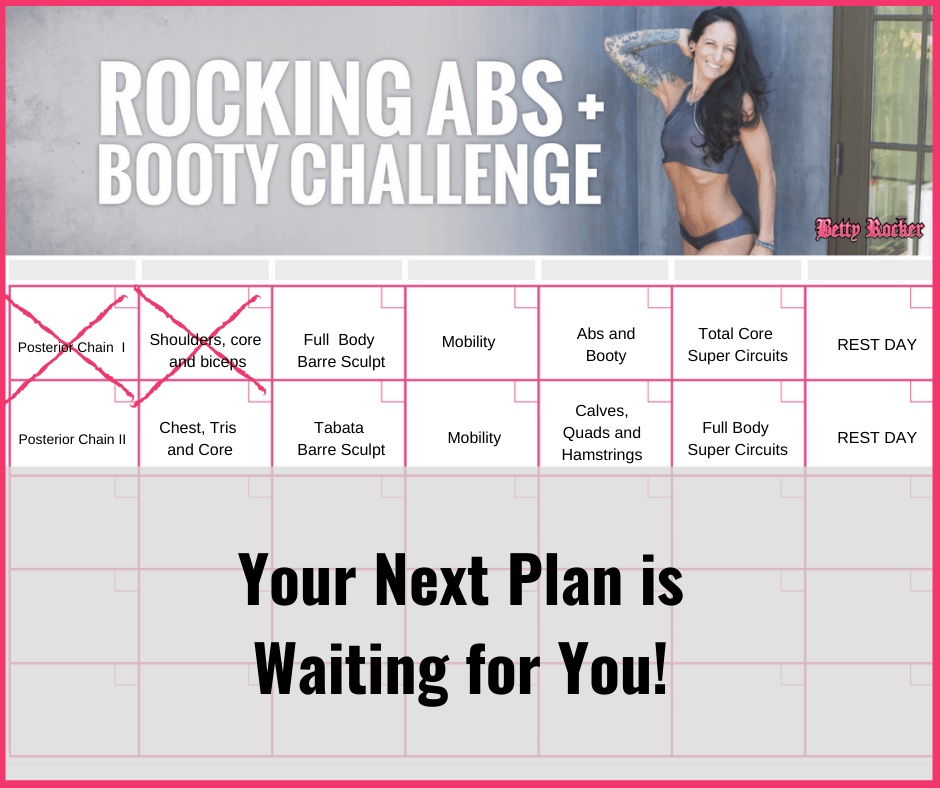 Legs and Booty Super Sculpt Circuits
Click to expand and see all workout move descriptions
Equipment: Weighted Objects (water bottles, dumbbells, household objects), Elevated Surface
Format: Perform each move for the prescribed time and repetitions and repeat for 3 rounds
Superset 1
Move 1: Squat to Reverse Lunges (1:00)
Begin standing with your core engaged, chest upright and holding a weight in your hands at chest level.
Keeping your chest up tall and weight back in your heels, squat straight down and shoot your hips back slightly. Ensure your knees aren't buckling in and your chest is upright.
Drive through your heels and power through your posterior chain to return to standing.
Next, step your right foot back behind you and begin bending your back knee until it nearly touches the ground in a 90 degree angle (ensure your knee is not shooting out over your toe and maintain an upright chest).
Power through your front heel to come standing and bring your back foot to your starting position to come into a squat.
Return to standing and repeat a reverse lunge with your left leg and repeat this squat , lunge, squat, lunge sequence.

MOD: Hold onto a chair or wall to help stabilize.
Move 2: Hamstring Pull Ins (8-12)
Begin in a seated position on the floor with your legs straight out in front of you, torso up tall, arms back behind you with your chest open wide and hands on the floor – fingers facing forward.
Press your heels into the mat and lift your hips up and through, squeezing your booty and the top to end in a reverse tabletop position with your knees bent.
Slowly lower yourself down and repeat.

MOD: Lie flat on the ground with your knees bent and perform a glute bridge.

Optional: Place a weight on your hips for added resistance.
Move 3: Jump Switch Lunges (0:30)
Begin in a forward lunge position, knees bent, chest upright and core engaged.
With your weight in your front foot and your knees tracking your toes, jump up and switch your front and back legs, landing lightly back in your lunge position.

MOD: Perform alternating reverse lunges to make this low impact or hold onto the wall or back of a chair for help with balance.

Superset 2
Move 1: Single Leg Squat to Box (8-12 each side)
Stand in front of your elevated surface with feet about hip distance apart, with your core engaged.
Lift your left leg off the ground and begin sending your hips back behind you for a single leg squat while pulling your belly button in and up to engage your core, keeping your weight back in your heels and your knee tracking in line with your toes.
Squat all the way down to your box or chair with control until you're in a seated position.
Power through your left heel and posterior chain to return to standing, squeezing your glutes at the top. Repeat all reps on one side and then switch,

MOD: You can modify this move by increasing the height of your elevated surface, or lower down with one leg and stand back up with both.
Move 2: Hip Thrusters (8-12)
Position your back on an elevated surface (couch or chair). The edge of the surface should be at the base of your shoulder blades. Bend your knees and have them at 90 degrees.
Drive through your heels to lift your hips to the ceiling, squeezing your glutes and keeping a tight core.
Drop your hips back down toward the floor with control and repeat.

MOD: Perform this on the ground rather than an elevated surface.
Move 3: Jump Squats (0:45)
Begin in a squat position with your feet hip distance apart, core engaged, chest up, and keeping your weight in your heels.
Shoot your hips back behind you for a squat, keeping your chest up tall, weight back in your heels, and knees tracking your toes.
Powerfully drive through your heels and posterior chain to explosively jump up and land softly on the balls of your feet to return to standing and repeat.

MOD: Make this a low impact move by removing to jump or squatting down to a chair.
Awesome work, Rockstar! Check in with me if you're doing today's workout, and share it with a friend who is working out from home today too!
---
Wondering What To Do Next?
I've got a plan for you! In fact, I've got so many 30-day challenges you could take one every month of the year and still not do them all! You can find ALL of my amazing 30-day home workout challenges inside Rock Your Life – plus myself and the Team Betty Rocker coaches teach 5 new classes every week in case you want to just workout with us outside of a plan.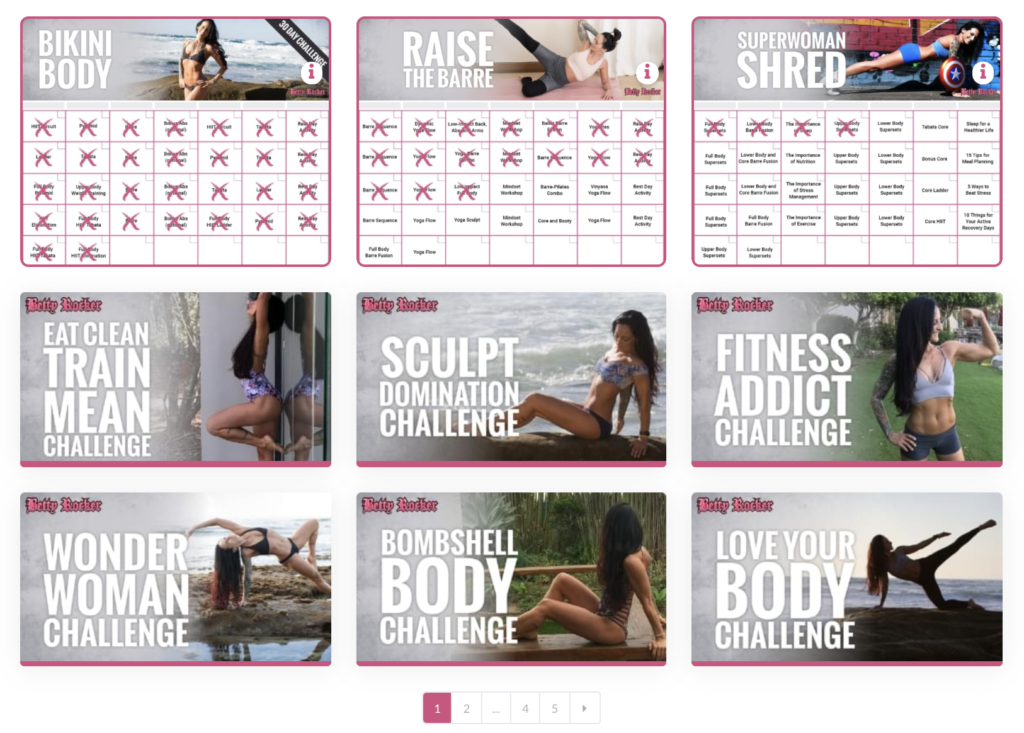 You'll have daily support in our Rock Your Life community, and you can make new friends while you get stronger, fitter, healthier and more confident than ever before.
It's all waiting for you inside Rock Your Life – take this special 30-day Trial and join us! We look forward to welcoming and supporting you!