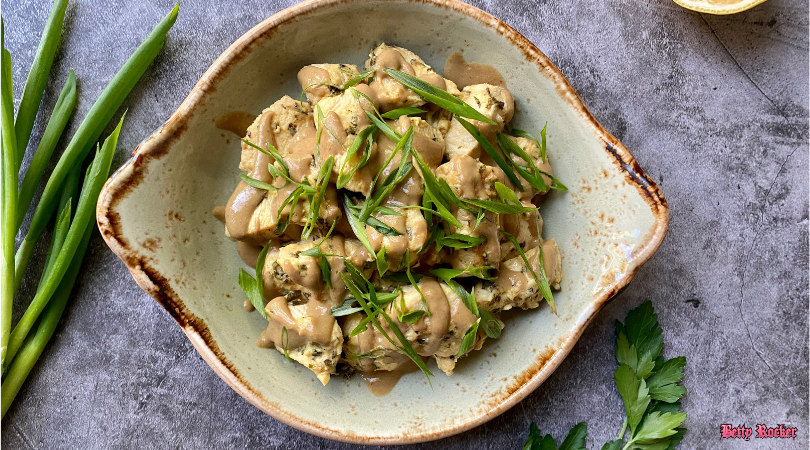 This one pan Lemon Mustard Chicken is so delicious and since most of the ingredients are pantry staples,  it's an easy one to cook on a busy weeknight!
I'm a big fan of adding a lemons to my recipes because they are a great source of  Vitamin C, an essential vitamin that supports our immune system and helps prevent diseases such as cancer and diabetes (1).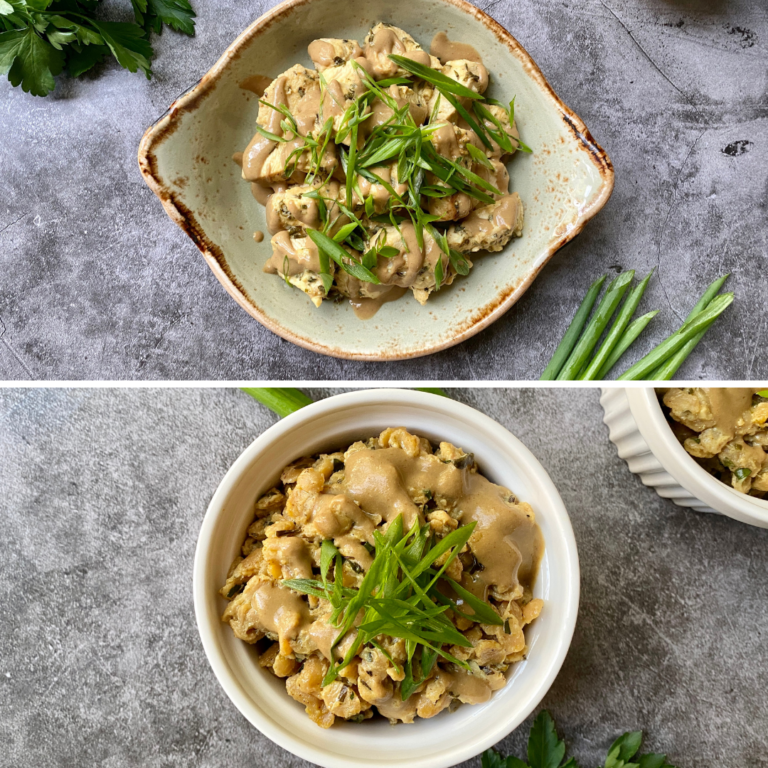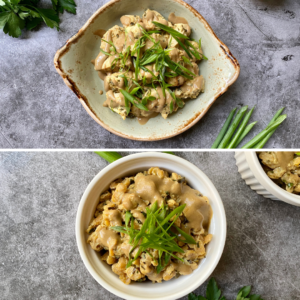 This recipe also calls for parsley which is packed with Vitamin C as well as vitamins K and A,  folate and iron (2). You can enhance your iron absorption better with Vitamin C, so this is a great combo.
Because of its nutrient-rich antioxidant profile, parsley may offer health-protective benefits for the cardiovascular system, joints, and the digestive system (3).
So not only is this recipe good, it's good for you! And if you prefer not to eat meat, I've included a Vegetarian option as well.
This goes great served with roasted vegetables, baked sweet potatoes or rice on the side for a complete nutrient dense meal. Enjoy!
Lemon Mustard Chicken
Yield: 3 servings
You will need: cutting board, knife, mixing bowl, measuring cups and spoons, skillet, cooking oil spray
Key: T = Tablespoon; tsp = teaspoon
Ingredients:
1/3 cup lemon juice (1-2 fresh lemons)
1/3 cup Dijon mustard
1 T olive oil
1/2 tsp sea salt
1/4 tsp black pepper
1 T fresh parsley, chopped finely
1 T dried thyme
3 cloves garlic, minced
1 lb boneless, skinless chicken breast or 1 16 oz package tempeh cut into 3/4 inch cubes
2 green onions, diced
Instructions: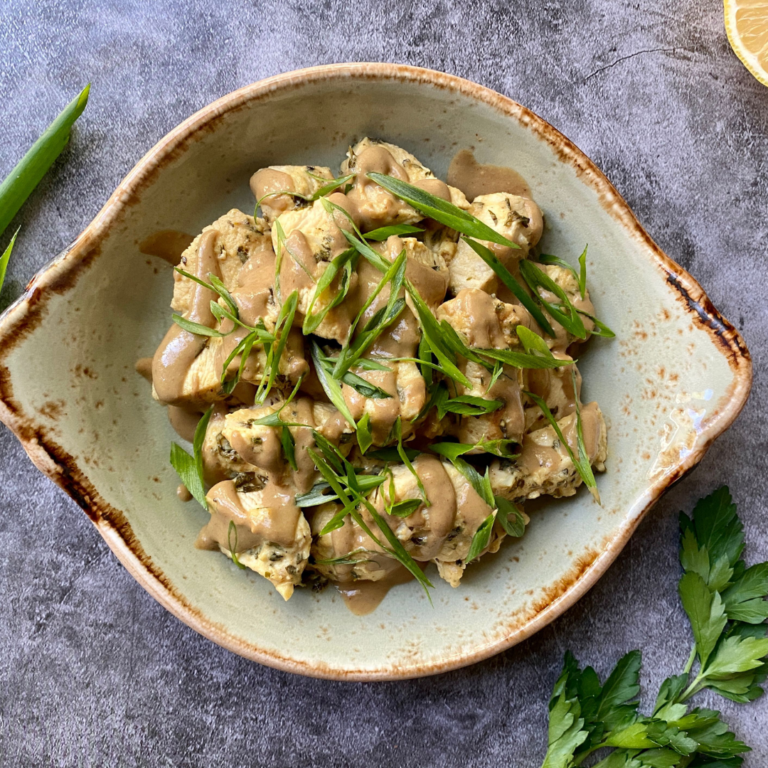 1. Mix the lemon juice, mustard, olive oil, salt, pepper, parsley, thyme and garlic together in a bowl.
2. Add the chicken breast or tempeh pieces to the bowl, stirring to coat.
3. Heat a skillet to medium and spray with cooking oil. Add the chicken to the skillet.
4. Cook the chicken with the sauce for 7-10 minutes or until cooked through.
5. Serve topped with tangy balsamic glaze (recipe below) and chopped green onions.
For the glaze:
2 T Dijon mustard
1 tsp balsamic vinegar
1/4 fresh lemon, juice of
1. Mix all ingredients together in a small bowl. Serve over cooked chicken.
Nutrition Facts
Calories per Serving:

257
Does this sound good? It's easy to vary, add to or make just the way it is! Leave me a comment below and let me know if you make it and how it turns out – I love hearing from you!
---
Need some help with healthy eating? When planning for the week, I think about:
2-3 breakfast options I like
A few entrees that could double as dinner or lunch
A couple smoothie ideas that have complimentary ingredients to give you variety with your greens
A snack option like homemade protein muffins or an easy to make trail mix for days you're just hungrier and want a little more to eat.
Round out your plan with a couple of staple sides that you would like to have on hand daily like a big mixed greens salad and some rice, quinoa or easy to grab sweet potato chunks………and then make your grocery list around that.
Or, you can let me make the whole plan for you, with so many delicious, easy and healthy recipes!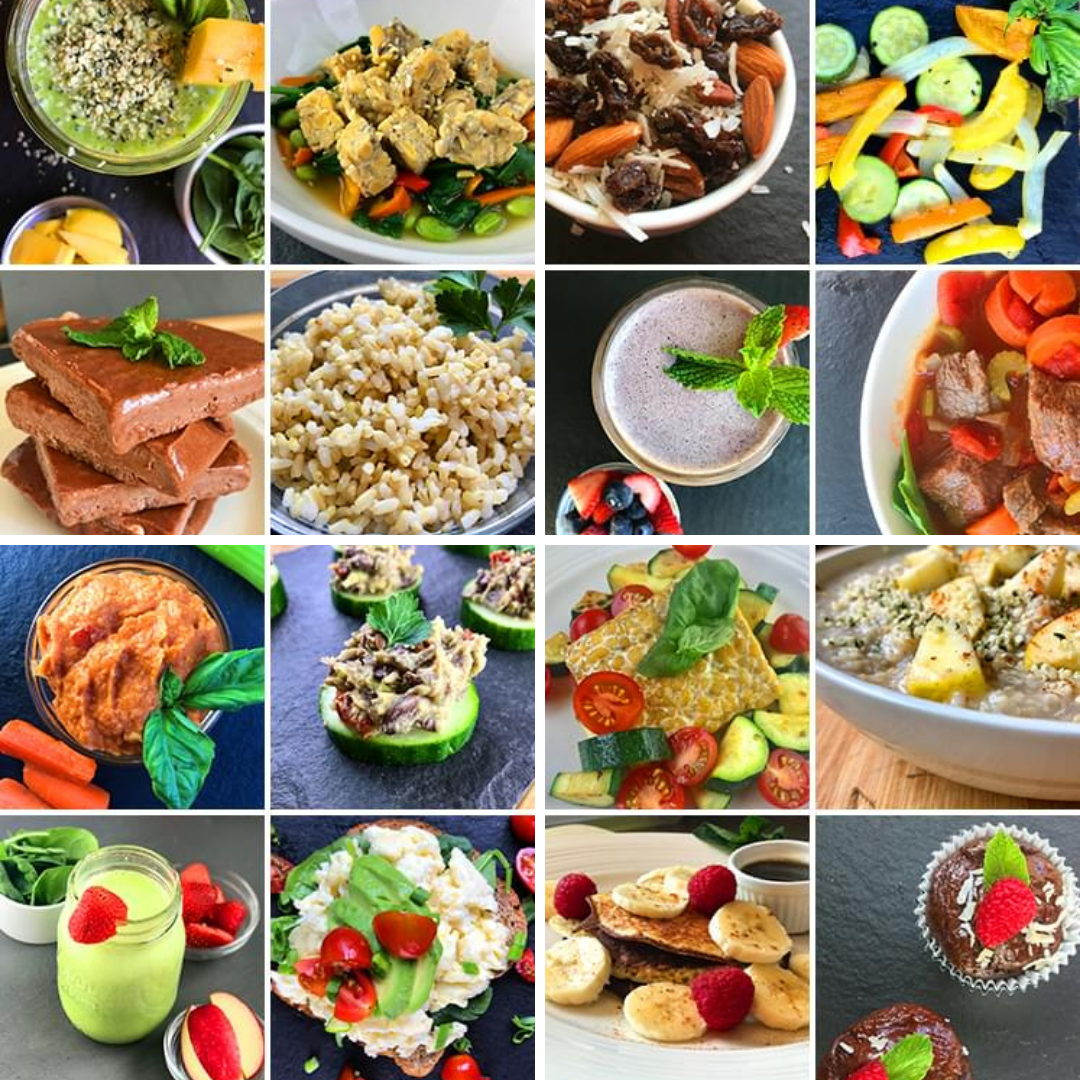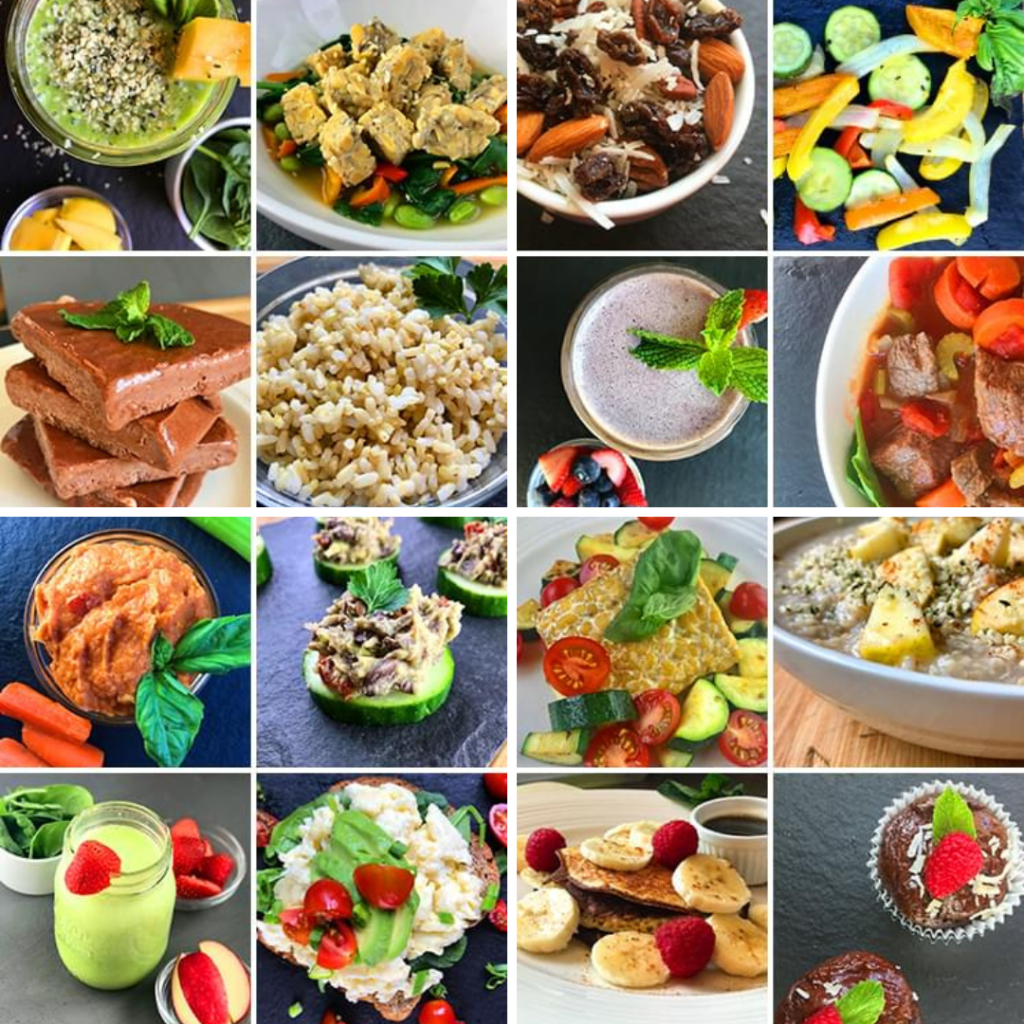 The 30 Day Challenge Meal Plan includes all the recipes and grocery lists for breakfasts, smoothies, sides, snacks and entrees for 4 full weeks – with plenty of delicious options and structure to help you eat right for YOUR life!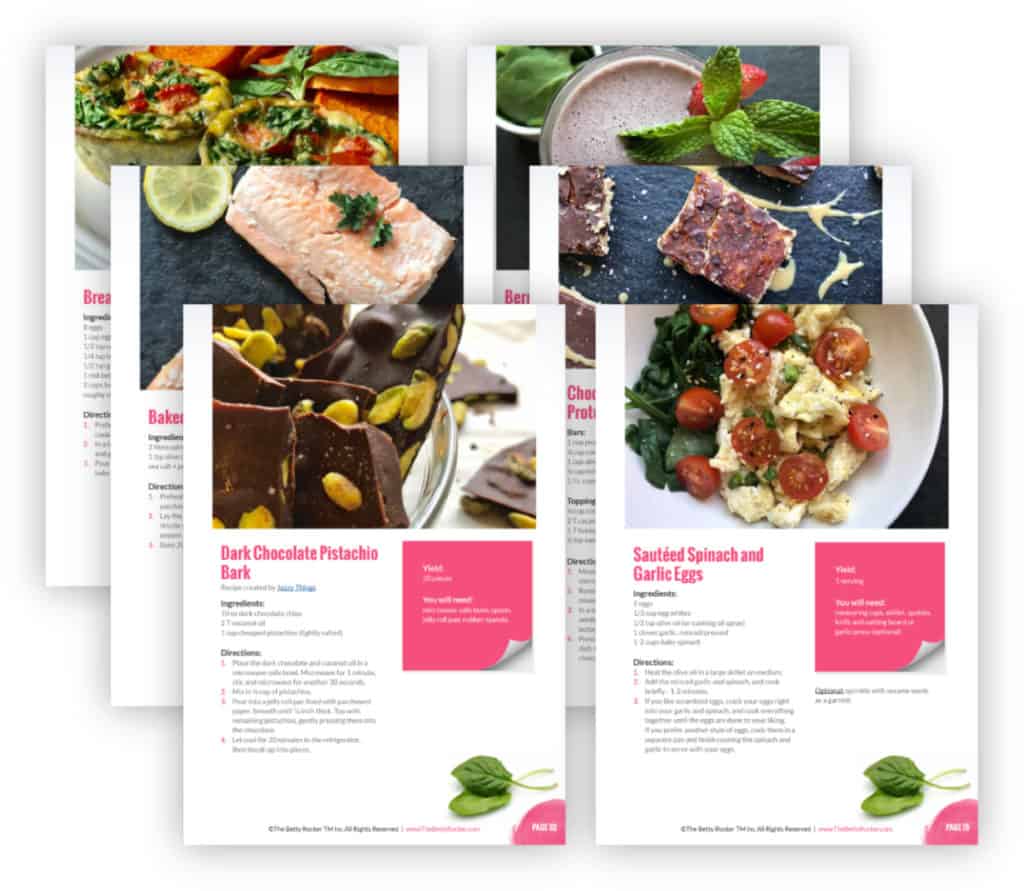 ---