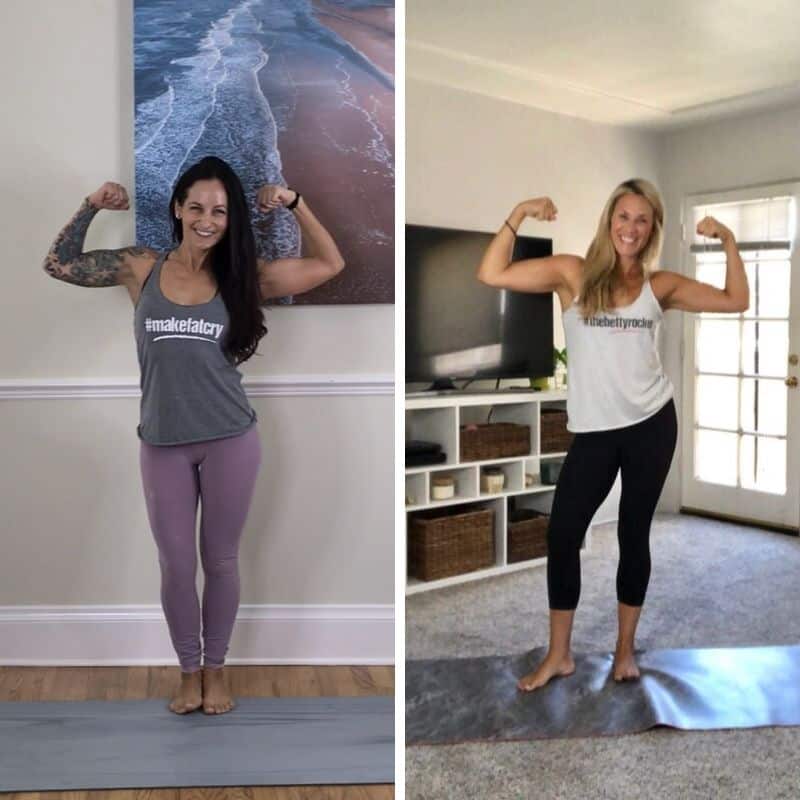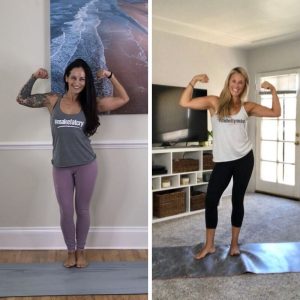 Hey Rockstar! Get ready to feel the burn with today's low-impact booty and legs workout with Coach Alyssa!
Don't let "low impact" fool you- this workout will challenge your muscles and leave you feeling strong and sculpted no matter your fitness level.
The amazing Coach Alyssa from Team Betty Rocker is your instructor for today. She is an awesome coach and if you've never worked out with her before you're going to love it!
Alyssa is a certified NESTA Nutrition Specialist, a NCSF Personal Trainer and a Team Betty Rocker Coach. She has a passion for body positivity and her philosophy surrounding food and fitness is all about balance! She teaches weekly classes in our awesome online fitness studio and coaching community, Rock Your Life – and we'd both love to see you there!
I'll let her tell you about the workout she has for you today!
---
Coach Alyssa here! Leg and booty workouts are my absolute favorite and I am so excited for you to join me today.
There's just something about lower-body days that feel so good. For me, it definitely has something to do with the fact that my lower body is much stronger than my upper—so I feel really powerful when I'm challenging those muscles.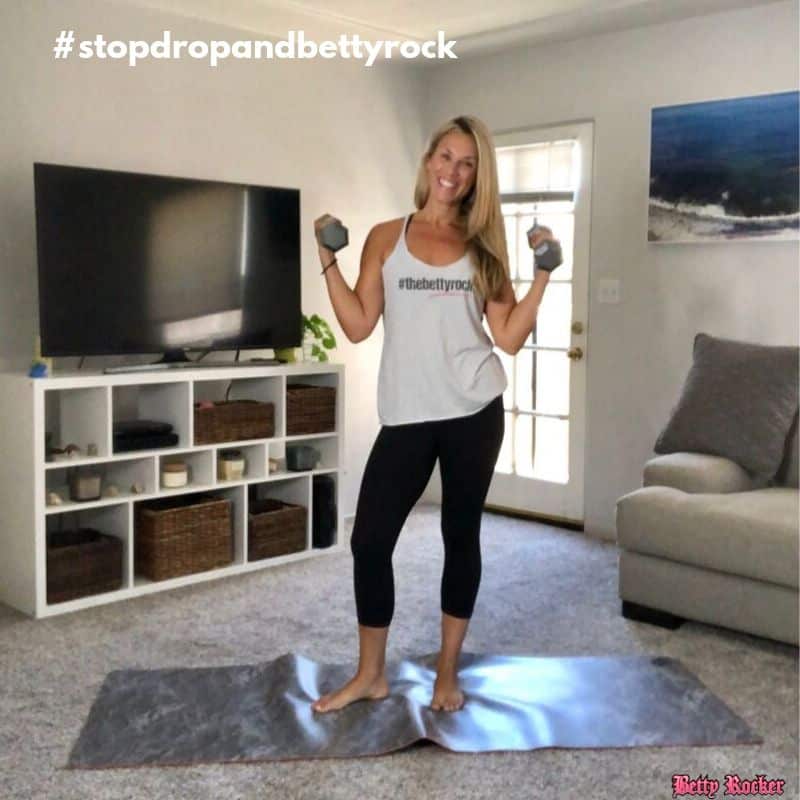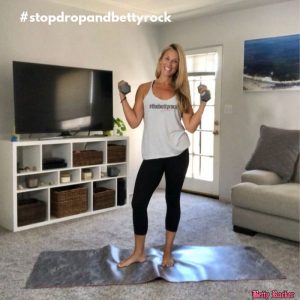 Of course showing all your muscle groups some love is important for having a balanced, healthy body and avoiding injury but sometimes, you just want to do a workout that makes you feel strong! And this booty and leg workout will help you do just that.
Even if leg day isn't your favorite, strengthening your butt and legs will help you move more efficiently in other workouts and life in general. When you think about it- strong legs and a strong butt are literally the foundation on which your day stands.
And when these big muscles are strong, they can handle more force and take the pressure off of weaker spots like your hips, back, and knees, helping to improve your posture, protect you from injury, and make everyday things like sitting down, standing up, lifting heavy objects, and even climbing the stairs easier (1).
I selected compound moves- moves that require you to engage multiple muscle groups- for today's workout in order to maximize your time and your effort. The more muscles you have working at once, the more intense the exercise will feel, so not only will your lower body be working but your heart will get a nice challenge too.
You don't need any special equipment to rock this workout! You can do it all bodyweight or use a couple of full water bottles or light weights and a band for some added resistance.
---
Great job with today's workout! Now let's get you a plan to put workouts like this together in a complete sequence that will strengthen your entire body!  Take a 30-day Challenge in Rock Your Life and have workouts like this formatted into a plan to follow!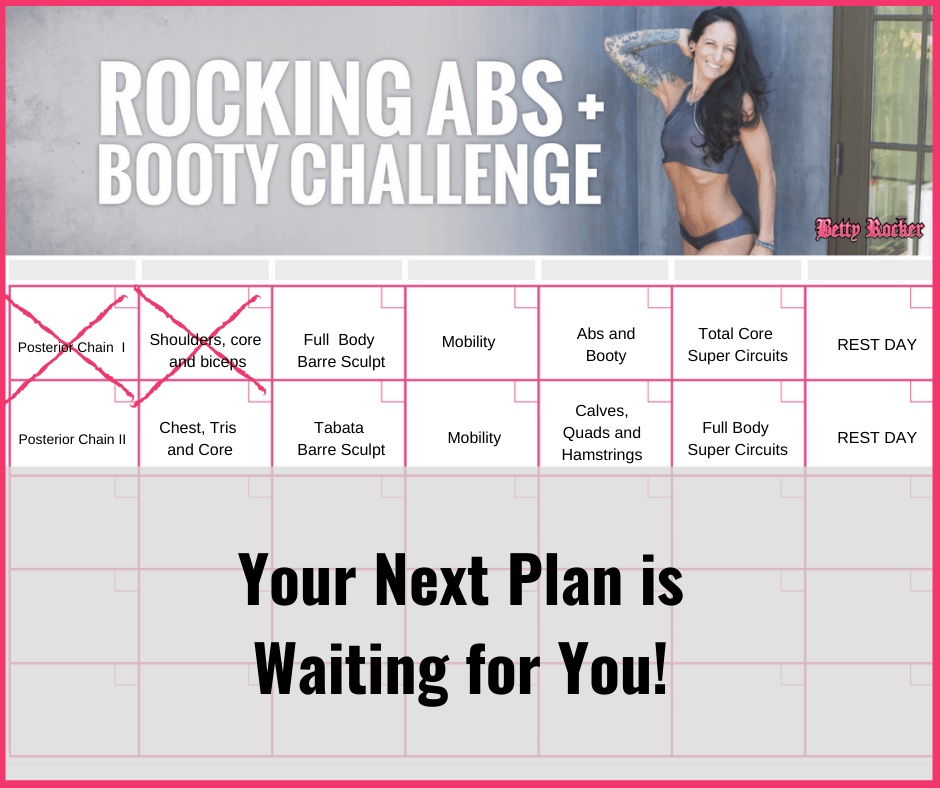 Low Impact Booty and Legs
Click to expand and see all workout move descriptions.
Perform each superset for 3 rounds for the prescribed amount of reps. Rest as needed
A1: Banded Squats – 15 reps 
Start standing with your feet hip distance apart, and core engaged.

Engage your core  and shoot your booty back behind you as though you were going to sit on a chair – keeping the weight in your heels and your chest up.

Actively press your knees out to keep tension on the band. 

Power through your heels back to a standing position.

MOD: Squat down to a chair.
A2: Glute Bridges –  20 reps 
Lie on your back with your knees bent, feet on the ground, and core engaged.

Pressing into the ground with your heels, drive your hips to the ceiling and squeeze your glutes at the top.

Slowly drop your hips back down, lightly tapping your booty to the floor and press back up and repeat.
B1: Romanian Deadlifts – 15 reps 
Start standing with your feet hip width distance apart, and core engaged.

Keeping a soft bend in the knees, hinge forward at the hips bringing your hands toward your feet and pushing your booty back.

Your back will be flat, with tension in your hamstrings and glutes. Be mindful of keeping your back flat and shoulders engaged.

Lift the chest and press down through your heels to return to standing.
B2: Reverse Lunges – 12 reps each side (do all on one side then the other)
Start standing with your feet hip width distance apart, and core engaged.

Step your right foot back behind you and begin bending your back knee until it nearly touches the ground in a 90 degree angle (ensure your knee is not shooting out over your toe and maintain an upright chest).

As you stand up, power through your front heel and come to standing.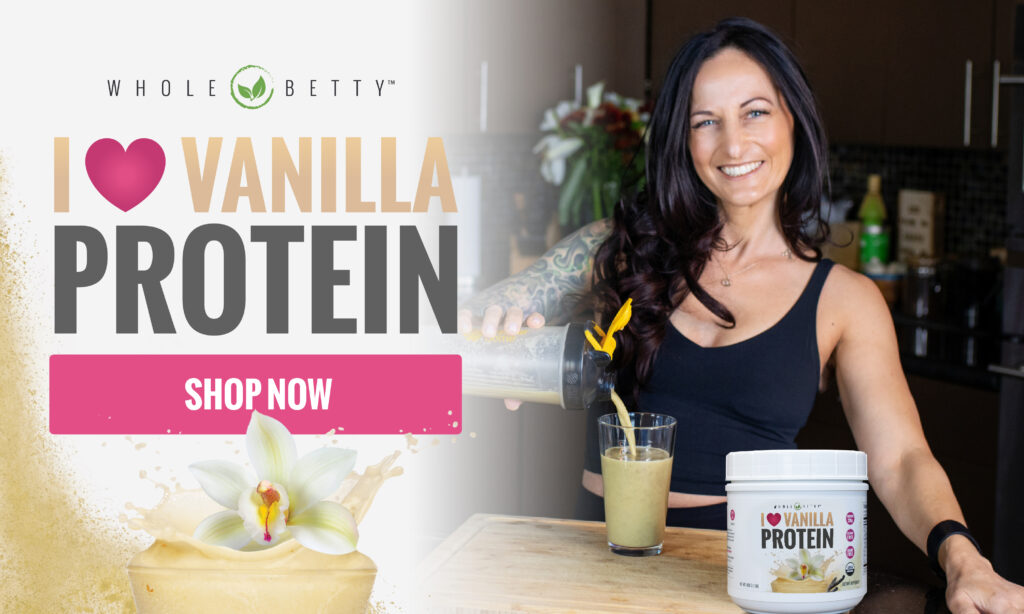 C1: Lateral Squat Walks – 10 reps each direction
Starting with your feet hip-width apart and core engaged, drop down into a squat position.

Make sure your booty is shooting back behind you like you are sitting on a chair an your chest is up tall.

Staying low, take a few slow, lateral steps to the right.

After a few steps to the right, do the same to the left and repeat. 
C2: Donkey Kicks – 15 reps each leg
Start in a tabletop position on your forearms (or hands) and knees with your shoulders stacked over your elbows (or wrists if you're on your hands), neck and spine neutral.

Keeping your knee bent, begin to lift your right leg and press your foot toward the ceiling while maintaining square hips and engaged core.

Use your glute to press your foot directly toward the ceiling and squeeze at the top. 

Bring your leg back down to starting position and repeat.
Way to show up for yourself today!
Be sure to leave me and Coach Alyssa a comment below to let us know how you liked the workout and what makes you feel STRONG – we love hearing from you!
---
We would LOVE to see YOU inside Rock Your Life…
…so we can support you in ROCKING your body AND your life! Get stronger and healthier with a community of rockstars to support you, home workout challenges for a fit body, and fresh new workout classes each week to keep you motivated!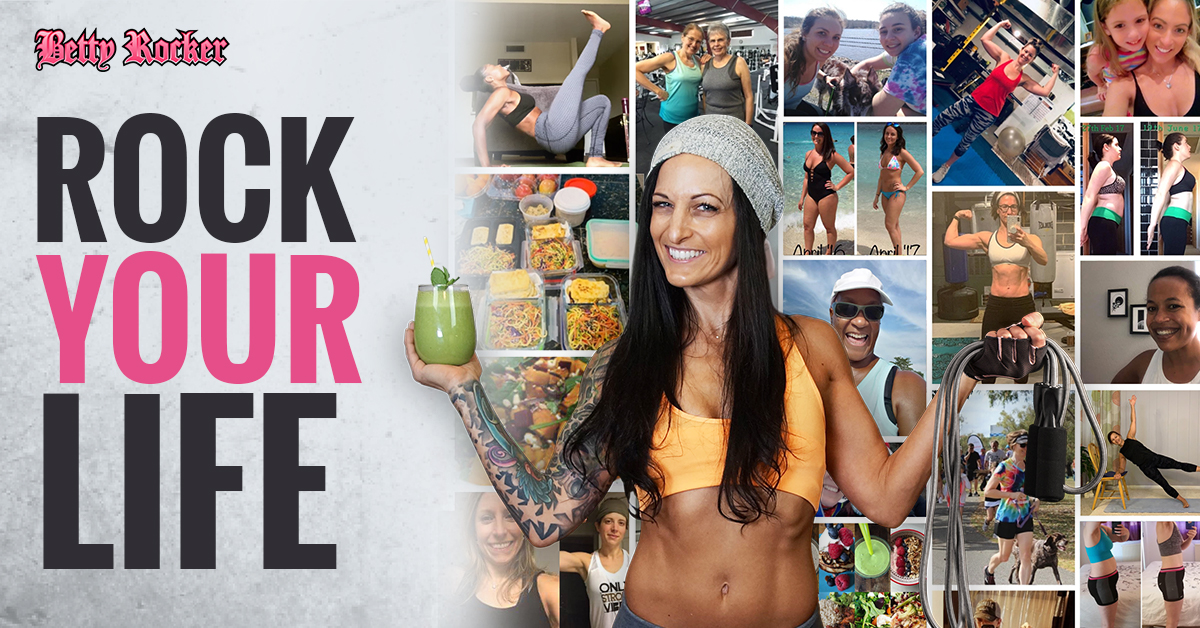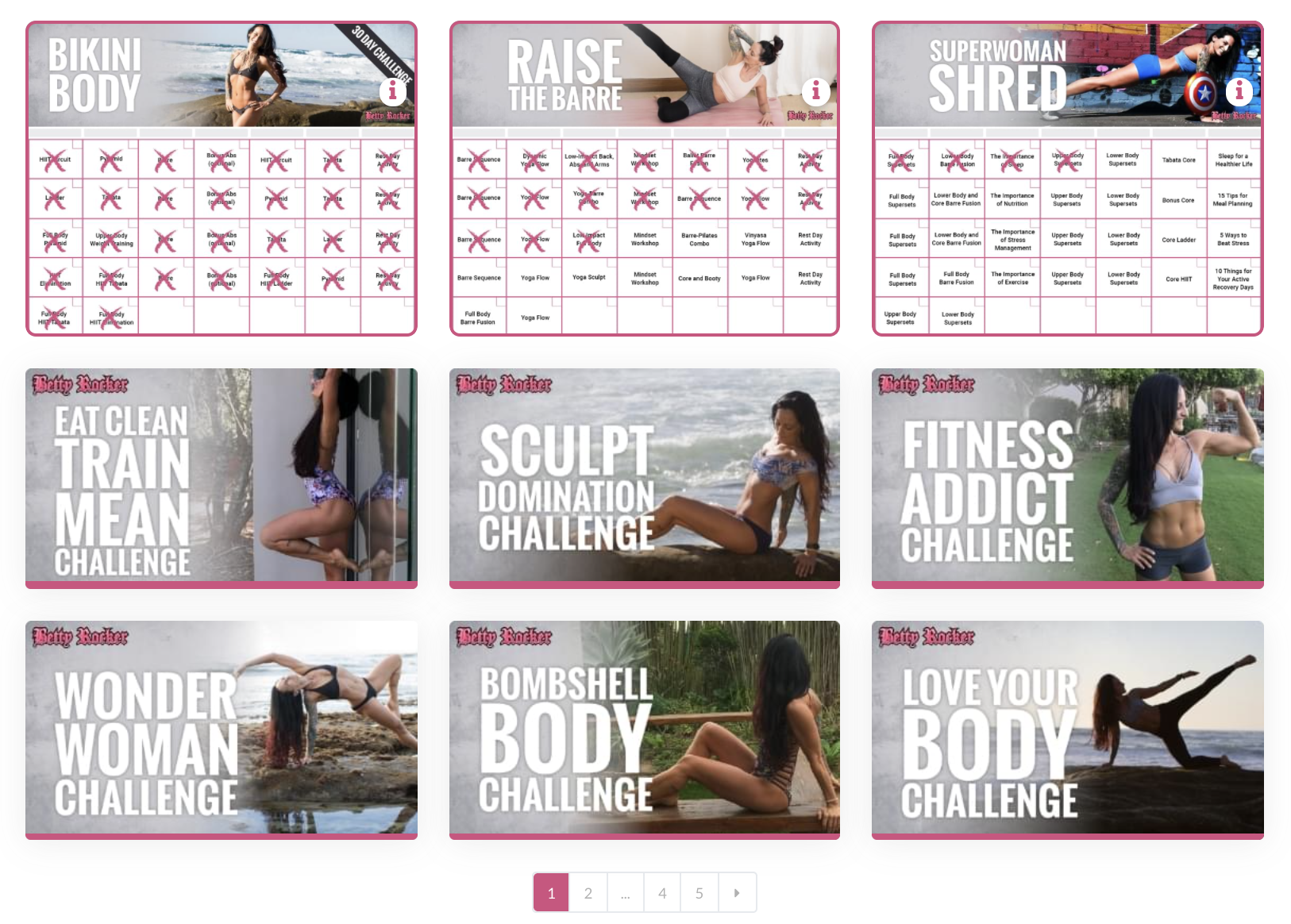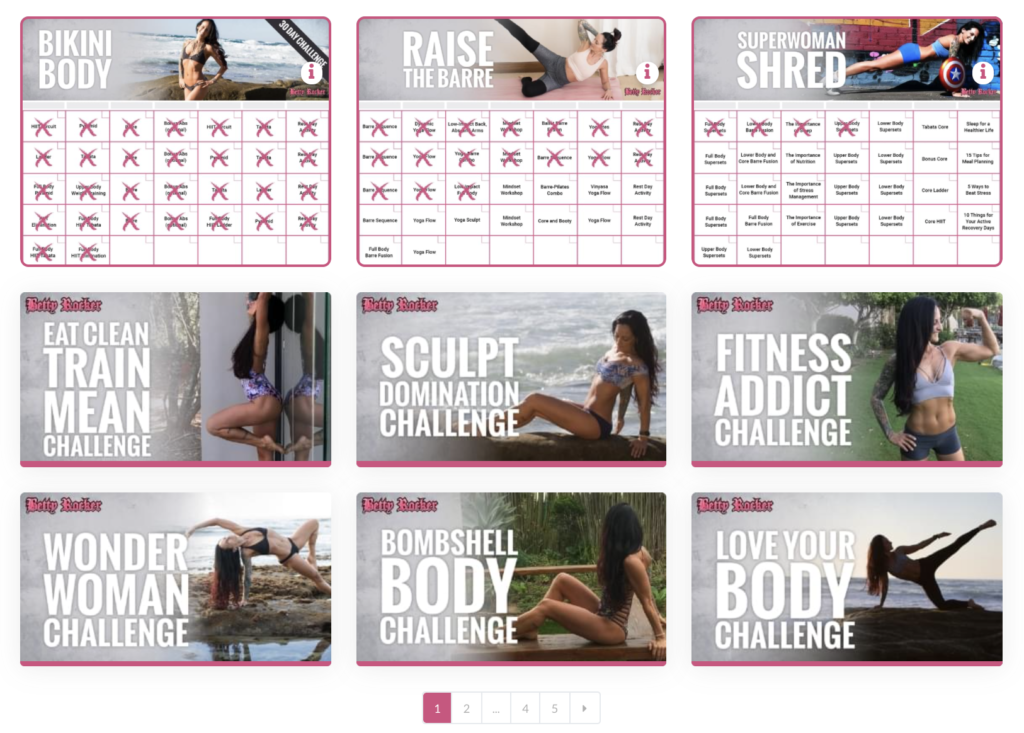 References 
Jeong, Ui-Cheol et. al. "The effects of gluteus muscle strengthening exercise and lumbar stabilization exercise on lumbar muscle strength and balance in chronic low back pain patients." Journal of Physical Therapy Science. 2015. Web. https://www.ncbi.nlm.nih.gov/pmc/articles/PMC4713798/