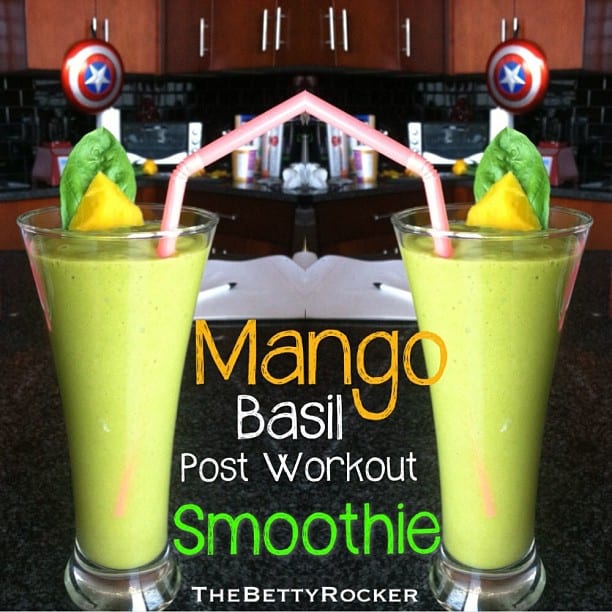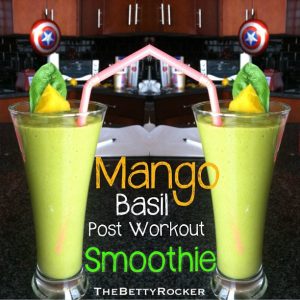 Yummmmm…..Mangos were looking delicious so I concocted this creamy, delicious blend with fresh basil.
I know it might sound like a funny combo but it was delicious, and also really good for the bod!
Basil contains some really beneficial volatile oils that have anti inflammatory benefits – a quality that is great to have after you've conquered a tough workout session. It's also great for your gut health.
Tropical fruit like mango, pineapple and banana are higher in fruit sugar than berries and apples. I typically either blend the two, or go with just one to keep my smoothies balanced while still enjoying the sweetness.
I boosted the immune supportive benefits with some fresh squeezed lemon, and garnished with a little basil and mango wedge.
Try it out!
---
Mango-Basil Smoothie
Yield: 1 serving
You will need: blender, knife, cutting board, measuring cups 
1/2 mango
6-7 fresh basil leaves
1/4 fresh lemon, juice of
1 serving (30 grams) I ❤️ Vanilla Protein
1 cup unsweetened almond milk
ice optional
Blend!
Nutrition Facts
Calories per Serving:

221
Need some help with healthy eating?
When planning for the week, I think about:
2-3 breakfast options I like 

A few entrees that could double as dinner or lunch 

A couple smoothie ideas that have complimentary ingredients to give you variety with your greens

A snack option like homemade protein muffins or an easy to make trail mix for days you're just hungrier and want a little more to eat.

Round out your plan with a couple of staple sides that you would like to have on hand daily like a big mixed greens salad and some rice, quinoa or easy to grab sweet potato chunks…
……and then make your grocery list around that.  
Or, you can let me make the whole plan for you, with so many delicious, easy and healthy recipes!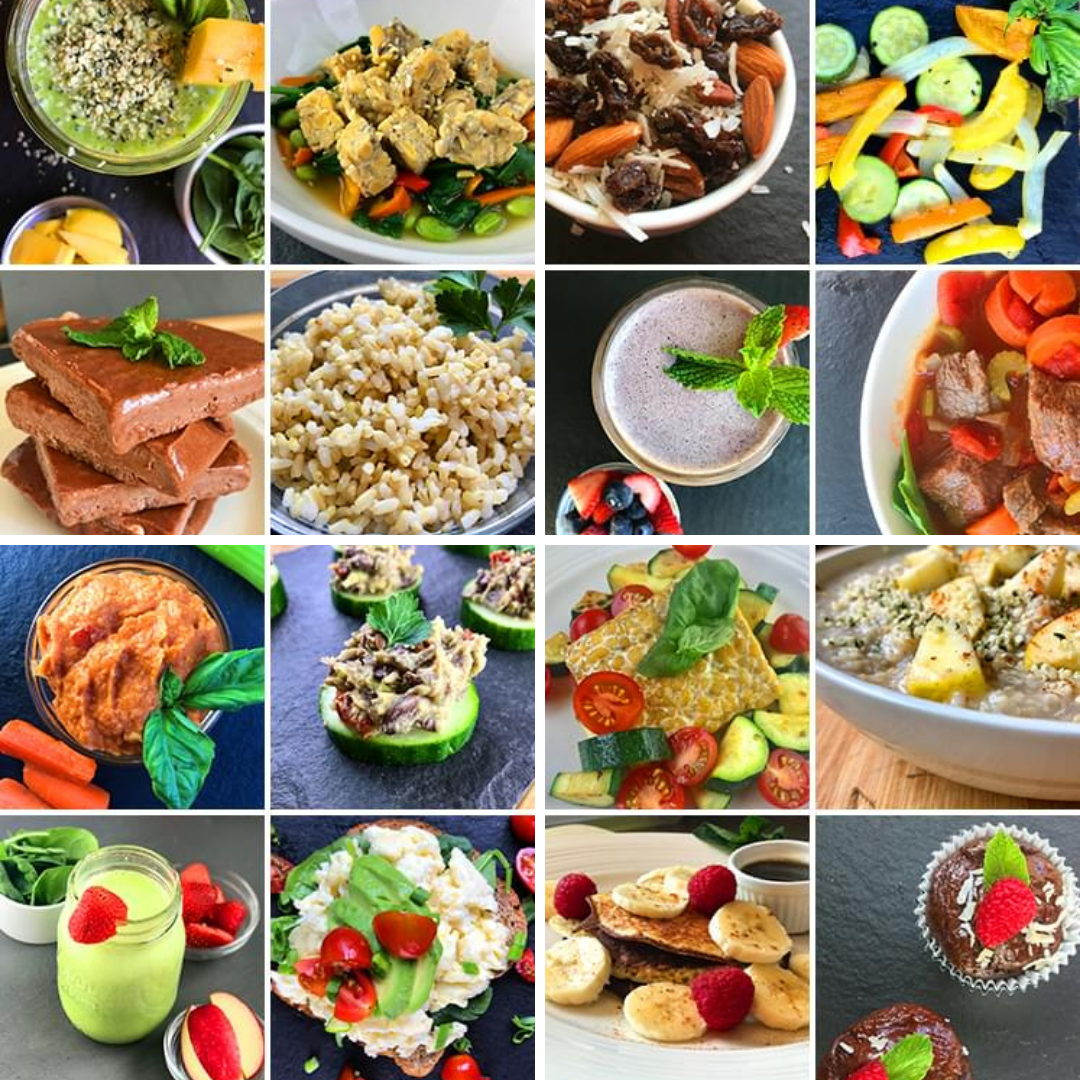 The 30 Day Challenge Meal Plan includes all the recipes and grocery lists for breakfasts, smoothies, sides, snacks and entrees for 4 full weeks – with plenty of delicious options and structure to help you eat right for YOUR life!