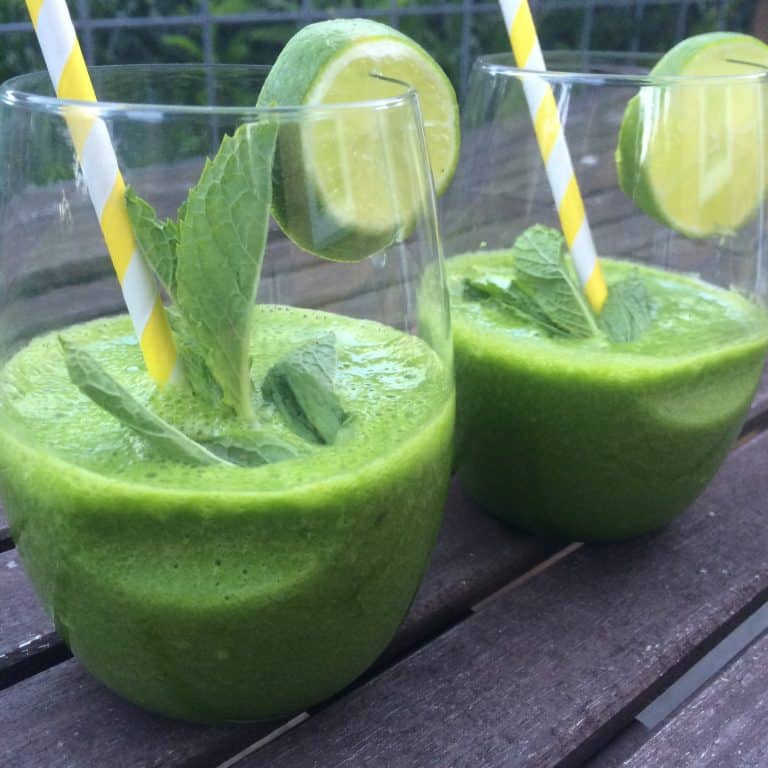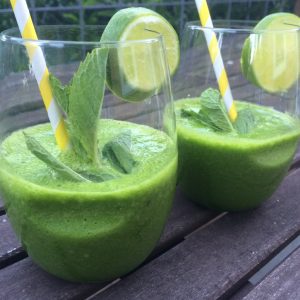 This long weekend was super hot in the Bay and I wanted to make something delicious and healthy to celebrate with!
This is a GREAT recipe if you're new to green smoothies, as it's very well balanced and easy to make – easy to drink too! – with ingredients that anyone could find.
Of course adding a little rum to this to make an a healthy spin on a mojito wouldn't be a bad idea haha – I'd for sure leave the honey out if you do that and maybe add a little ice – but this works best for me as a green smoothie reminiscent of a mojito.
Enjoy!
---
Mint Mojito Green Smoothie
Yield: 1 large or 2 small smoothies
You will need: blender, measuring cups and spoons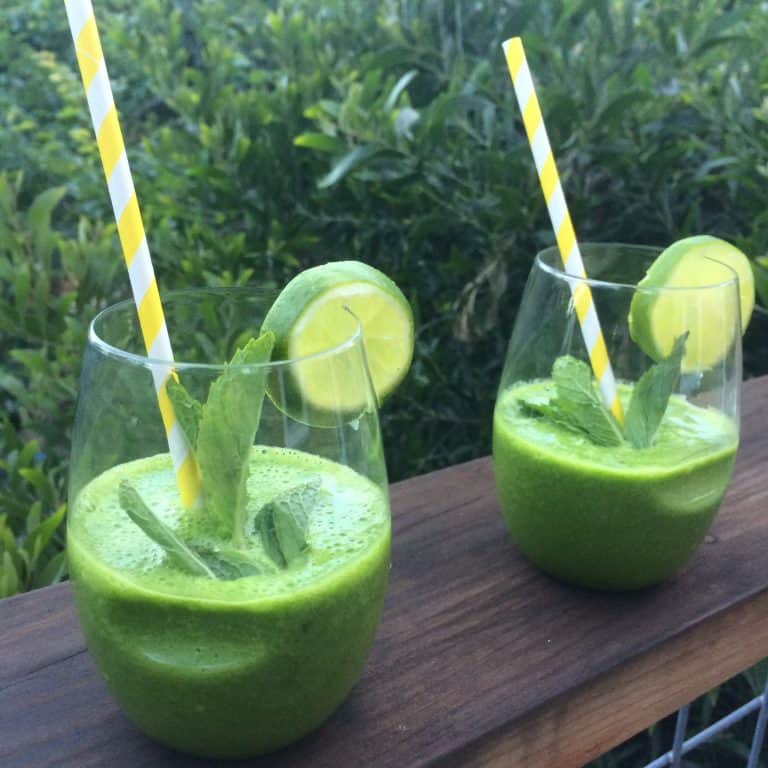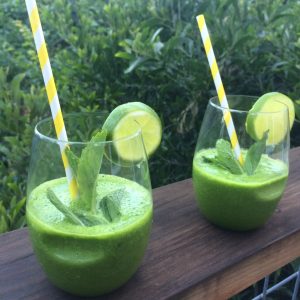 1 large handful fresh mint (more as desired)
1 handful baby spinach
3/4 cup coconut water (approximate) – also feel free to use plain water instead if you prefer
2 limes, juice of
3 T hemp seeds (optional)
1 banana (frozen or fresh)
ice cubes – (optional), if you use the frozen banana you may like the texture
1-2 tsp honey – (optional), taste it first then add
1. Blend spinach, mint and coconut water together until well combined.
2. Add lime juice, hemp seeds and banana and blend.
3. Add ice cubes if you'd like – add additional liquid if you want the texture more liquidy.
4. Taste. Add honey if you want it a little sweeter.
Garnish with mint and lime.
Nutrition Facts
Calories per Serving:

381
---

The Body Fuel System uses my simple, proven Eating Types to make it easy to stay on track. It also gives you healthy, fat-burning recipes and foods you can eat to look and feel your BEST every day!
Recipes like….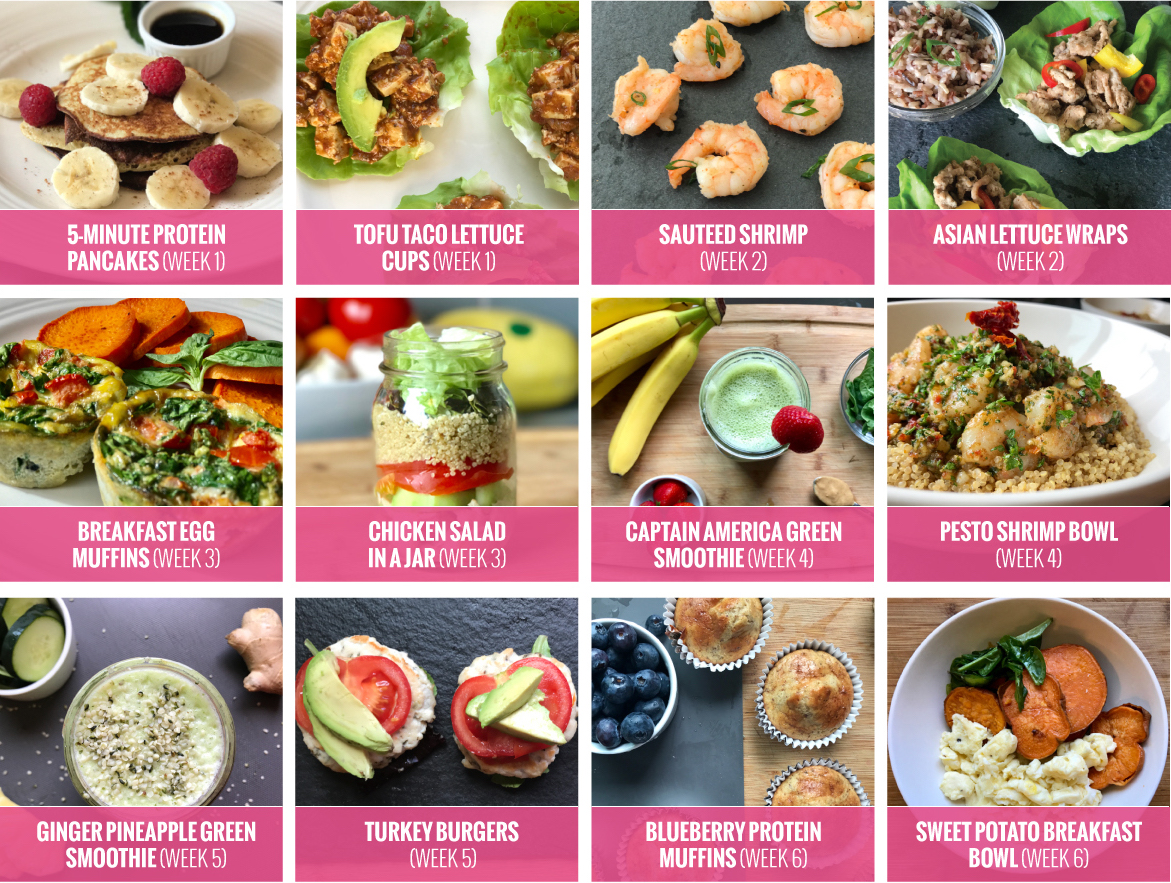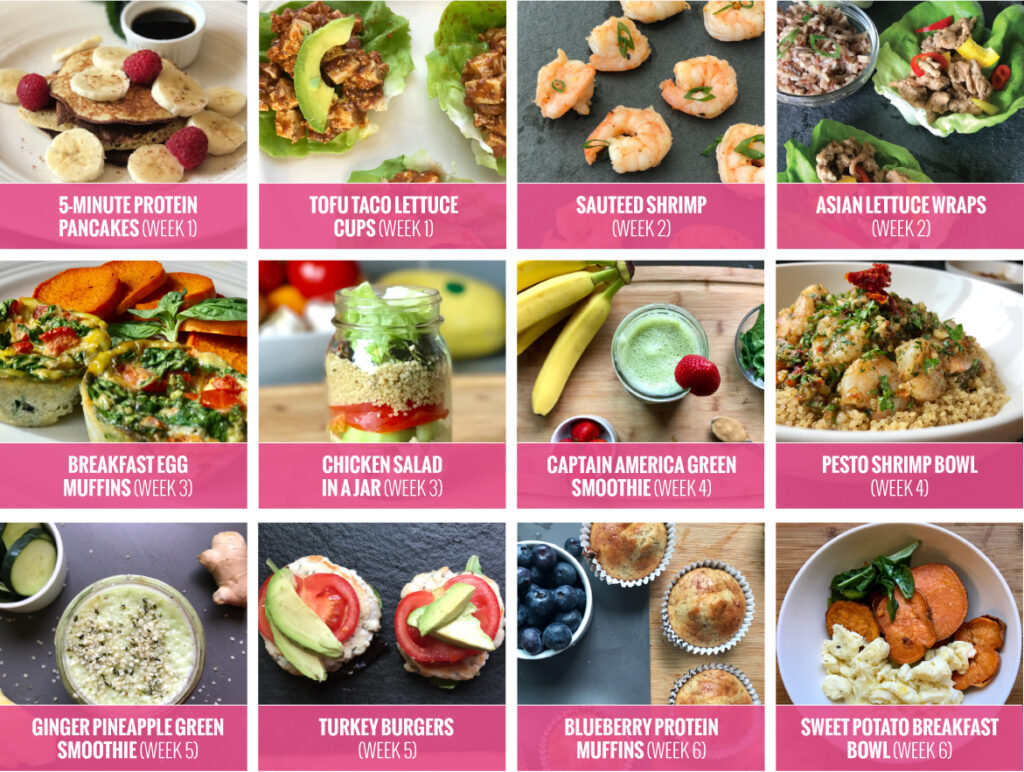 This is my signature eating system and it contains 6 weeks of done-for-you meal planning and recipe guides! You will not only learn the strategies that have given me long-term success, but also enjoy the time-saving benefits of having it all planned out for you!