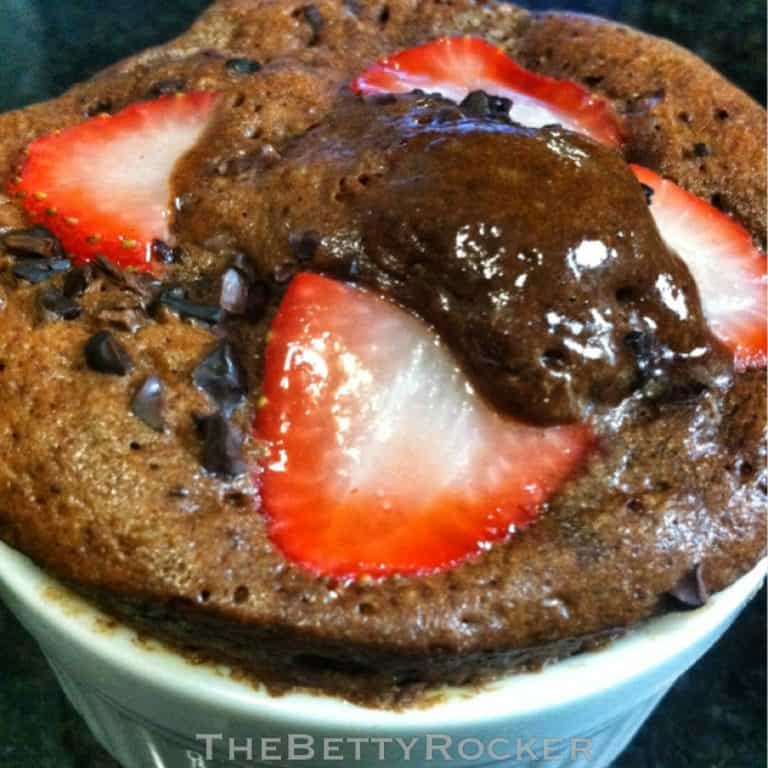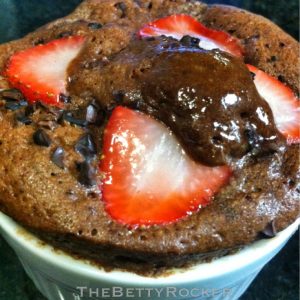 Here's some chocolate strawberry satisfaction for you to feel GOOD about!
(in one minute – not kidding!)
Sometimes at night I want chocolate.
Oh, you too?
I'm pretty sure it's a natural phenomenon – but what's NOT natural is eating a bunch of processed junk that gives you a stomach ache.
When all I can think about is destroying a pint of ice cream, the only thing that really stops me from driving to the store are the things I've learned about what eating processed foods like that does to the body long-term.
Eating sweets and treats is not bad – but eating highly processed foods made with ingredients spiked with antibiotics, GMO grains, refined sugars and flours on a regular basis will elevate your blood sugar, pad your body with fat and make you crave MORE sugar – not less.
That's why I handle the late night sweet cravings when they hit by whipping something up myself that's simple, nutrient dense and delicious- like this little concoction I put together with a few things I had in my cupboard 🙂
I added a few alternative ingredients so you can make your own version – you definitely need to try it….let me know how yours comes out!
Double-Layer Chocolate Strawberry Protein Cake
Yield: 2 servings
You will need: measuring spoons, whisk, mixing bowl, spatula, microwave-safe ramekin
1 1/2 servings (45 grams) I ❤️ Vanilla Protein Powder
I have also used vanilla egg white protein powder by Jay Robb which works great
2 T cacao powder – yes, regular cocoa powder will work, but check this stuff out, it's way more pure and nutrient dense
1/4 tsp baking powder
1/8 tsp salt (omit if using egg white p.p. – it's salty)
1 1/2 T coconut sugar (yes you can use a different kind of sugar here, coconut sugar is my preferred sugar these days – it's still sugar but the way it's made leaves many of the natural minerals intact.  Check it out if you haven't yet.)
2 T coconut oil, melted (real butter would be fine here too if you're good with dairy…..yummmm)
1/3 cup lite coconut milk
1 tsp cacao nibs (approximately) in two portions – I like these because they are all natural, packed with phytonutrients – and unsweetened – and they add a wonderful chocolate crunch and texture without all the sugar
2 strawberries, sliced thin
1. Whisk dry ingredients together and add melted coconut oil and kefir.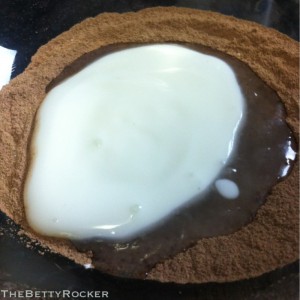 3. Mix everything.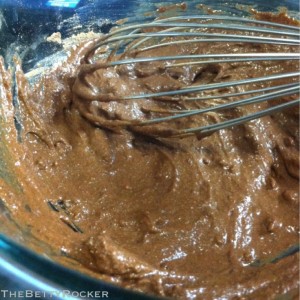 4. Lick spatula.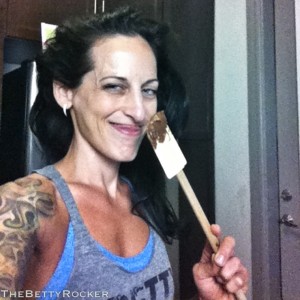 5. Fill a ramekin (or mug) with half of your batter. Sprinkle cacao nibs and layer with thinly sliced strawberries. Cover with remaining batter.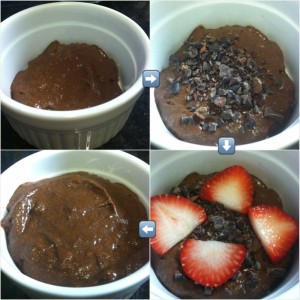 6. Top with cacao nibs and sliced strawberries.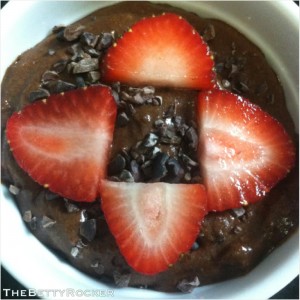 7. Put it in the microwave for a minute (this is a 1000 watt microwave – if yours is less powerful you may need 10-20 more seconds).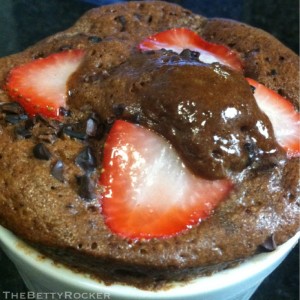 It's just the right amount of gooey.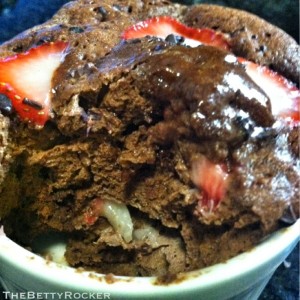 You definitely won't want to share this with anyone but your Instagram followers!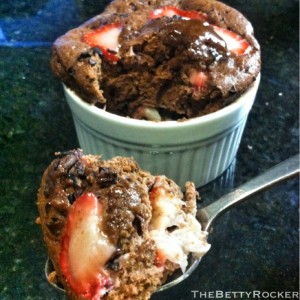 Who wants the last bite?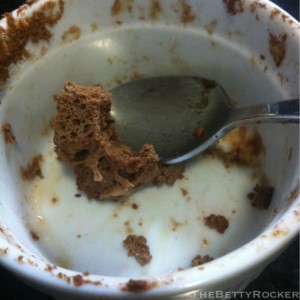 TOTALLY SCREEN LICK-ABLE!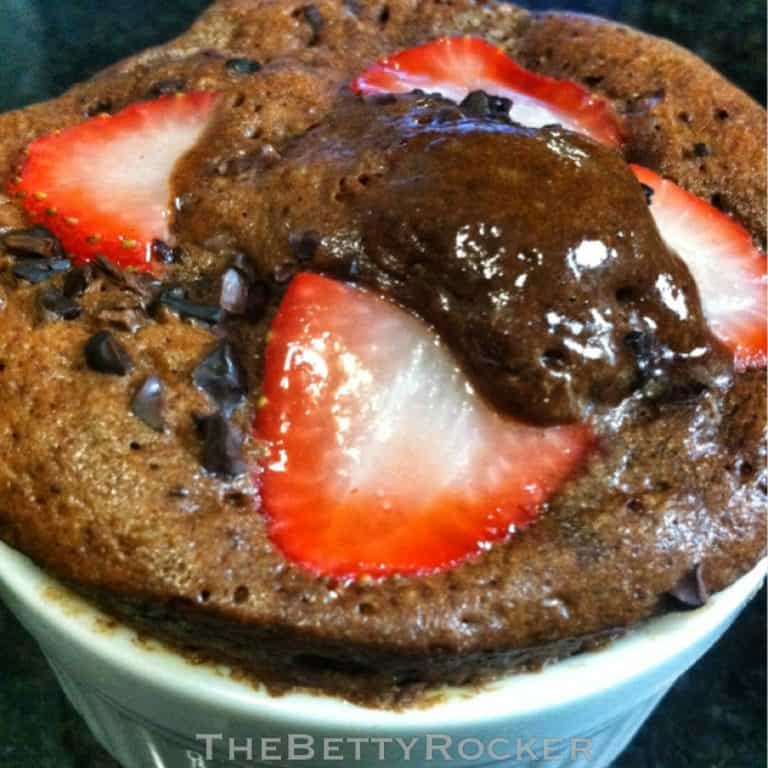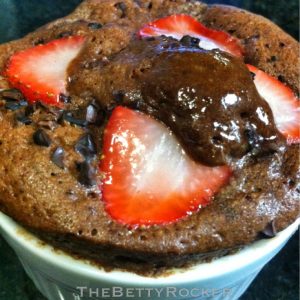 ***This recipe is gluten free, grain free, optionally dairy free – and it's full of healthy fat and protein.******
Nutrition Facts
Calories per Serving:

318
---
Looking for some help making healthy eating easy?