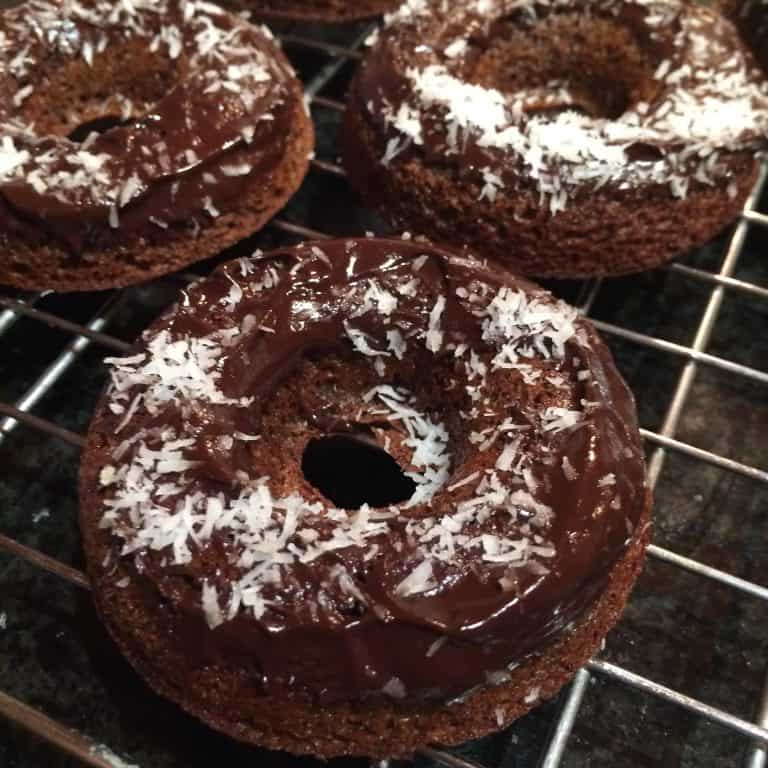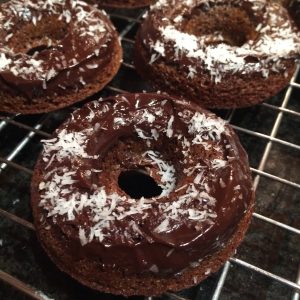 YES. Fall is here and I am CRAVING gingerbread!
These protein donuts make a delicious family-pleasing treat that's actually pretty darn good for us!
Here is the recipe – let me know if you try them!
Donuts
3/4 cup almond meal flour
2 servings (60 grams) I ❤️ Vanilla Protein (or leave it out and use an additional 1/4 cup of almond meal – more fat, less protein)
1/4 tsp baking soda
1/3 cup unsweetened applesauce
3 T honey
pinch sea salt
3 egg
1/4 tsp vanilla extract
3 T coconut oil
2 T organic, unsulphured blackstrap molasses
Betty Rocker Spice blend: (I usually make 3-4 times this amount and keep it on hand to add to a variety of Fall recipes):
1 tsp cinnamon
1/2 tsp cardamom (sub nutmeg if you don't have cardamom)
1/2 tsp ginger
1/2 tsp cacao powder
1/4 tsp cloves
1/4 tsp allspice
1. Preheat oven to 350.
2. Combine dry ingredients.
3. Combine wet ingredients and add to dry. Mix well.
4. Spray donut pans (you could easily use muffin tins if you don't have a donut tin yet) with a little cooking oil spray, and spoon batter in to about 1/2 – 3/4 of the way full.
5. Bake for 15 minutes and cool on a cooling rack.
6. Optionally add glaze.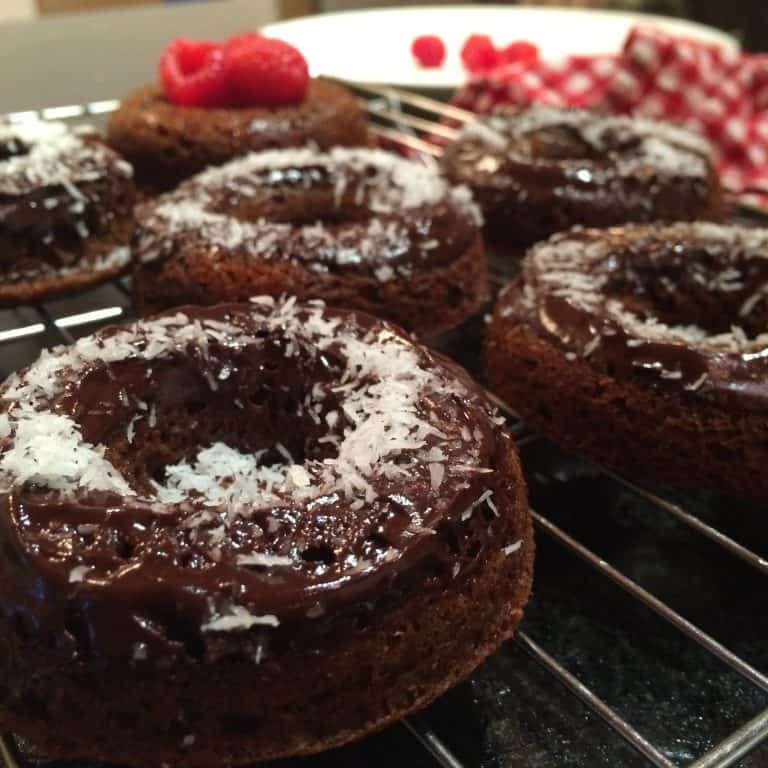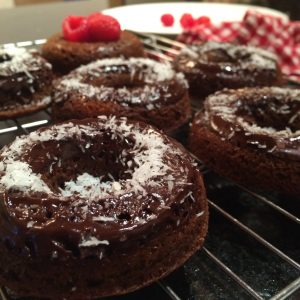 Glaze
1/4 cup dark chocolate pieces (70% or higher recommended)
1 T coconut oil
1 T maple syrup
1 T blackstrap molasses
1. Melt together over low heat. Use a double boiler for best results.
2. Dip donuts.
3. Optional toppings – coconut flakes, cacao nibs, fresh berries
Nutrition Facts
Calories per Serving:

241
---
Love having healthy food ready to go? Let me do all the planning for you.
Get my signature eating system: The Body Fuel System for 6 weeks of done for your meal plans, recipes, and healthy eating tips!