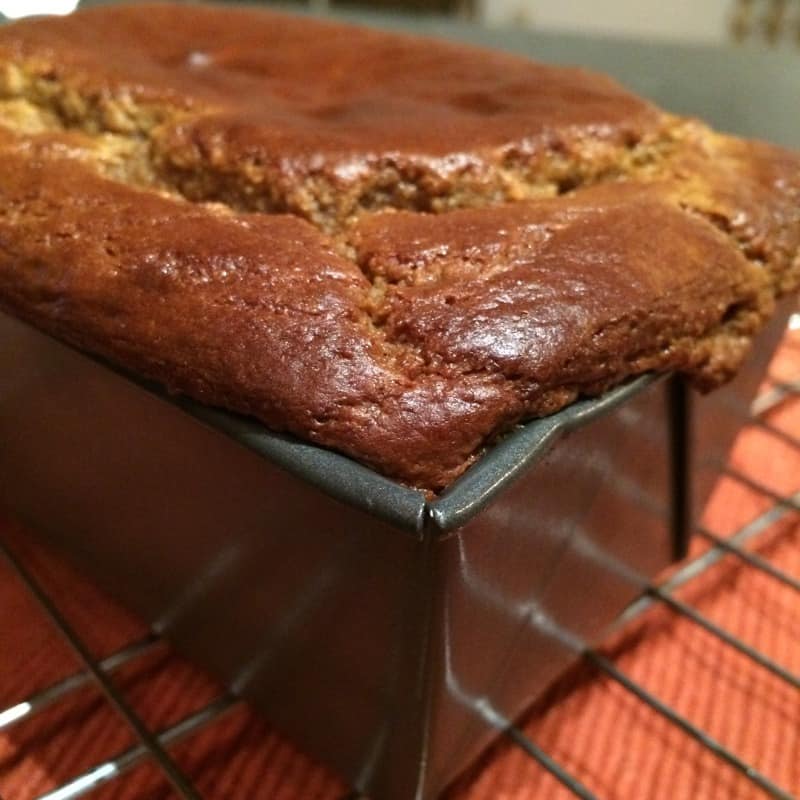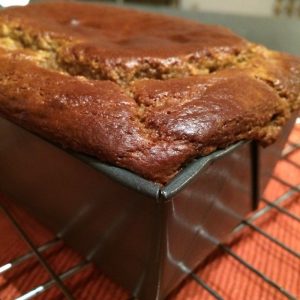 I could eat this bread for breakfast, as a snack, with soup at lunch, with a green smoothie, on the side at dinner….it's that good – and super versatile.
Try topping it with some ginger butter (recipe below), one of my favorite immune-boosting Fall secret weapons.
The ingredients in this bread – particularly the spices – are exactly why I love having it this time of year.
The season changes, it gets colder and our bodies don't always adjust quickly. It's a busy time, with school starting, holidays coming up, the end of the year coming – and all the running around can definitely run us down.
Really making a point to eat nutrient-dense foods that are rich in anti-oxidants and anti inflammatory compounds can keep you from getting sick, help you get more out of your workouts, lower your stress levels and really help you stay healthy, fit and feeling your best.
Did you know for instance that cardamom (the spice) contains magnesium, a critical mineral that an estimated 80% of Americans are deficient in?
Magnesium activates muscles and nerves, it aids in the digestion of proteins, carbs and fats, and serves as a building block for RNA and DNA synthesis. It's a super important nutrient – and this delightfully fragrant spice is a great source of it. If you've never tried cardamom, it's sort of like the love child of white pepper and nutmeg. 🙂 Get some next time you go shopping!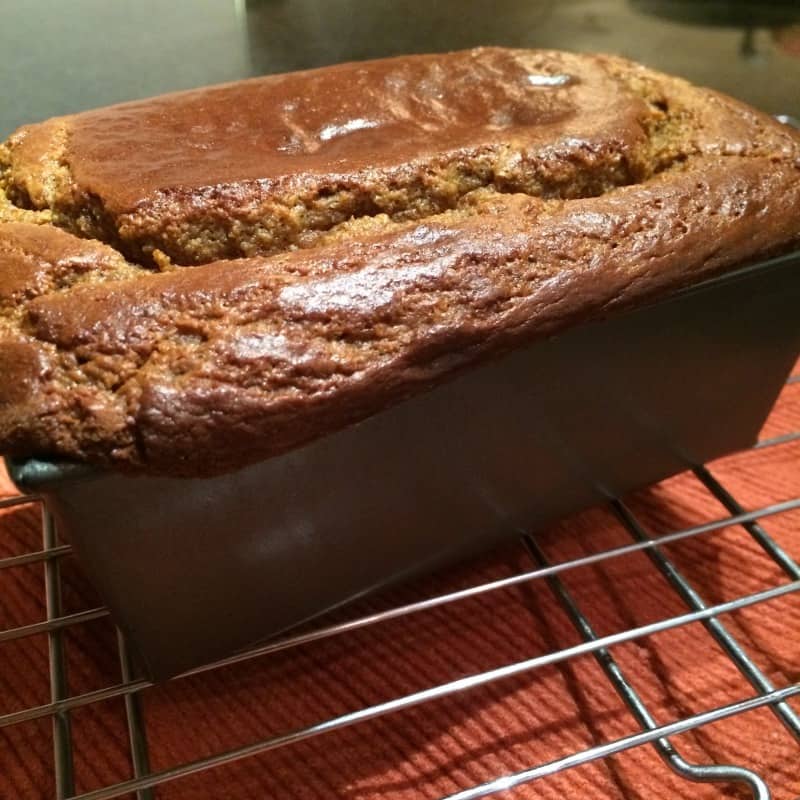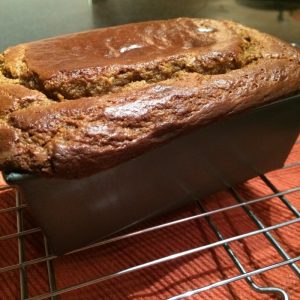 Ginger, one of my personal favorites, alleviates gastrointestinal distress, is a powerful antioxidant (that helps our cells fight harmful free radicals from environmental pollutants and stress), and has a direct anti-inflammatory effect. I make a point of having ginger almost every day, especially on days I'm training hard to support my muscle tissue.
Remember, exercise does not build muscle, it actually creates inflammation and tiny micro tears.
Resting the tissue allows it to repair, which is when muscle grows. That's why I'm always telling you to REST – and of course eat foods that support the repair process.
Even if you didn't know all that cool stuff, you may have heard that cinnamon is good for your waistline. It actually helps regulate your blood sugar – a fun fact that's caused by its ability to slow the rate at which our stomach empties after a meal. Keeping our blood sugar stable prevents those spikes that cause fat storage and weight gain.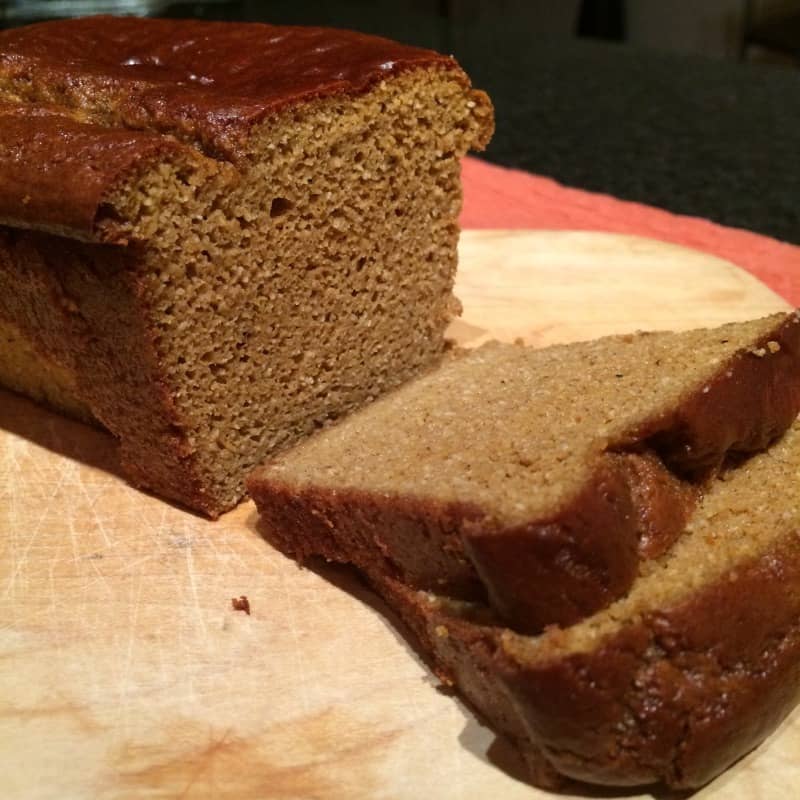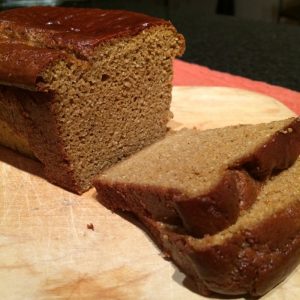 Not a spice, but just as nice – almond meal flour (made from almonds) is rich in Vitamin E, another powerful antioxidant that's a powerful immune booster. And this discussion wouldn't be complete without me mentioning the Queen of the recipe: the PUMPKIN!
Pumpkin contains Vitamin A, C and E – all powerful anti oxidants. It's one of the best sources of Vitamin A which is so good for our skin. Not only that, it's got essential minerals like copper, calcium, magnesium, phosphorus AND B-vitamins. I mean, you could kind of skip the plastic bottles of multi-vitamins if you just cook your own food from ingredients that come straight out of the ground.
Basically Mother Nature's got your back, and Betty Rocker's got your body – so between us you're totally covered. 
Pumpkin Spice Latte Bread
Yield: 1 mini loaf (6-8 slices)
You will need: mini loaf pan, food processor, medium bowl, spatula, measuring cups and spoons
1 cup almond meal flour
1/2 tsp baking soda
1/2 tsp sea salt
3-4 tsp spice blend (below)
1/2 cup pumpkin puree (fresh or canned)
3 T maple syrup or honey (add a little extra honey – taste at the end to check sweetness and adjust to your liking)
3 large eggs*
*may also use 3 flax eggs: 1 T ground flaxseed meal + 3 T water = 1 flax egg)
Betty Rocker's Fall Spice Blend
I love making a double or triple batch of this and keeping it on hand to sprinkle on smoothies, oatmeal, on a homemade latte, in my pumpkin bread or pumpkin protein muffins 
1 tsp cinnamon
1/2 tsp cardamom
1/2 tsp ginger
1/2 tsp cacao powder
1/4 tsp cloves
1/4 tsp allspice
1. Preheat oven to 350F.
2. Combine almond meal flour, baking soda, sea salt and spice blend in a medium-sized bowl.
3. Puree pumpkin, maple syrup, and eggs in a food processor. Add in dry ingredients and blend until well mixed.
4. Prep mini loaf pan with coconut or olive oil and pour batter into the pan.
5. Bake for 35-40 minutes, or until a toothpick inserted in the center comes out clean.

Ginger Butter*
1 stick organic, grass-fed butter (salted or unsalted*)
1-2 inches fresh ginger
1-2 tsp powdered ginger
*1/4 tsp sea salt if you use unsalted butter
1. Allow your butter to sit at room temperature until soft.
2. Mince ginger to a very fine chop.
3. Mix ginger, butter, and powdered ginger into a small bowl and combine.
4. Use atop toast, pancakes, pumpkin bread, muffins, or anything you like!
*I don't do well with lactose, which is why my blog is primarily dairy-free. However, I do just fine with whole butter. Butter contains very little lactose, it's primarily fat. I prefer organic, grass-fed butter as it's much richer in antioxidants and omega-3s and other nutrients. Avoid pressed oils that pretend to be butter. They are inferior to this well balanced and rich fat that contains zinc, vitamin E, iron and potassium to name a few.
Nutrition Facts
Calories per Serving:

248
---

The Body Fuel System uses my simple, proven Eating Types to make it easy to stay on track. It also gives you healthy, fat-burning recipes and foods you can eat to look and feel your BEST every day!
Recipes like….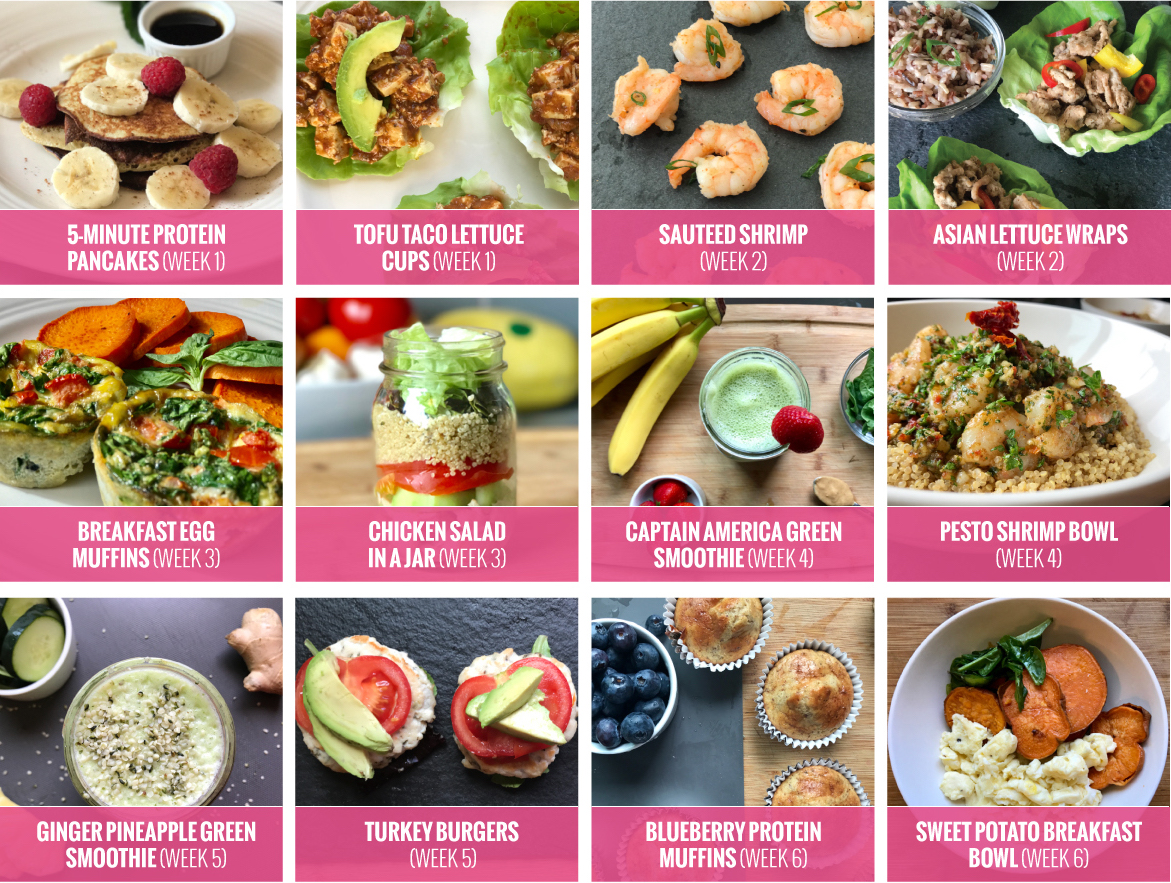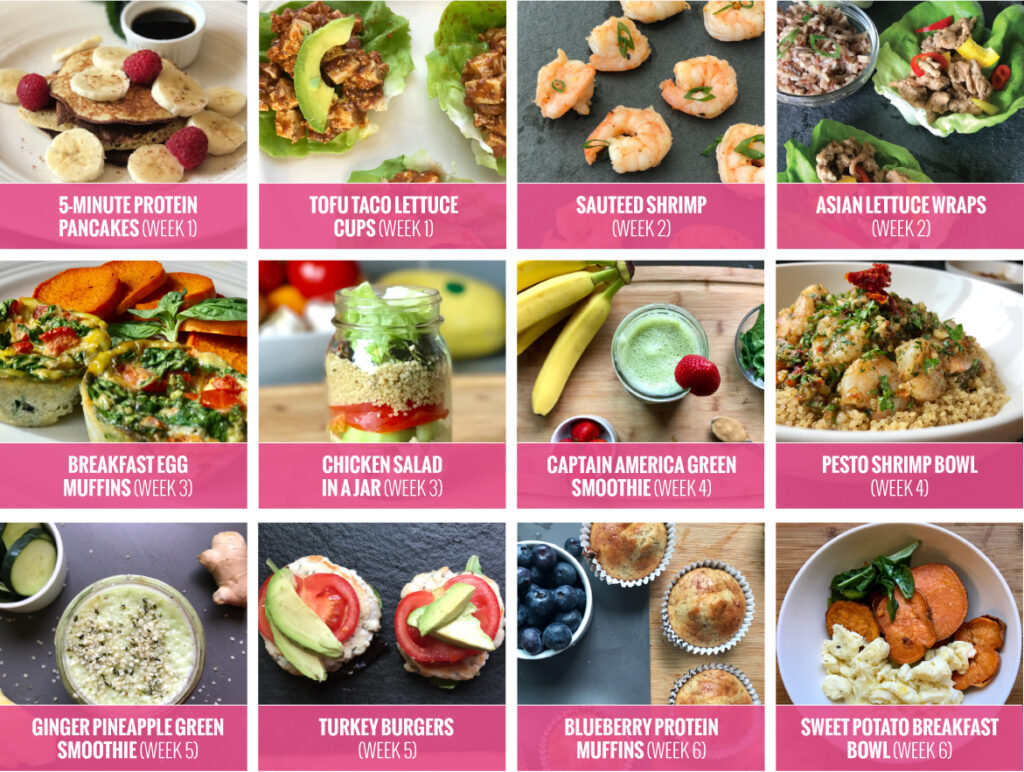 This is my signature eating system and it contains 6 weeks of done-for-you meal planning and recipe guides! You will not only learn the strategies that have given me long-term success, but also enjoy the time-saving benefits of having it all planned out for you!