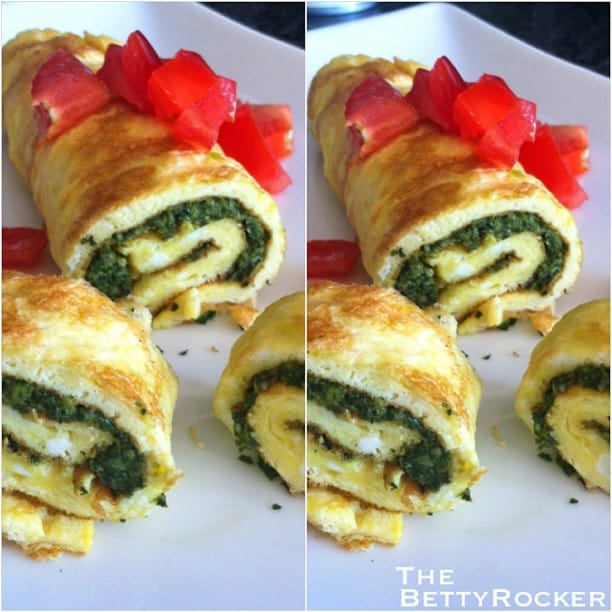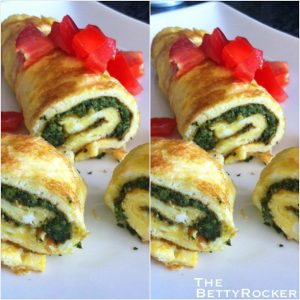 This Macadamia Nut Pesto is quick and easy blend of delicious, buttery macadamia nuts, fresh basil and spicy garlic. It's great with any poultry dish, and you can even have it with your eggs like I did today, rolled up inside an omelette.
Add a little avocado and/or fresh tomato for a beautiful, photo-worthy breakfast!
Macadamia Nut Pesto Rolls
Yield: 1 serving
You will need: food processor, cutting board, and knife
1 1/2 cups fresh basil (add spinach to stretch it out if you're short on basil)
3 T macadamia nuts
3-4 cloves garlic, skin removed
2-3 T olive oil
Directions:
1. Wash and pat basil leaves dry. Place them in the food processor and pulse until evenly chopped.
2. Add macadamia nuts and garlic and blend until smooth. You may want to stop and scrape the sides down once or twice to ensure an even chop.
3. Add olive oil and blend. You may add more or less olive oil, depending on your desired consistency.
To assemble Omelette Roll
1. In a small bowl, whisk 2 eggs together until foamy.
2. Heat a medium sized skillet and coat with coconut oil.
3. Pour in eggs and cook until nearly cooked through. Flip and finish briefly on the sunny side.
4. Transfer your omelette to a plate and spread with 2 T pesto.
5. Roll up and garnish with tomatoes and sea salt.
Nutrition Facts
Calories per Serving:

636
Additional Notes: This does not include any medium like eggs or protein, just the pesto filling.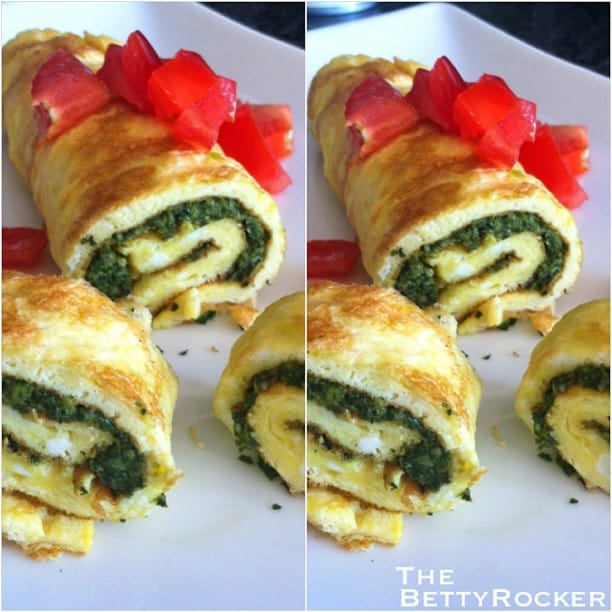 ---
Looking for some help making healthy eating easy?