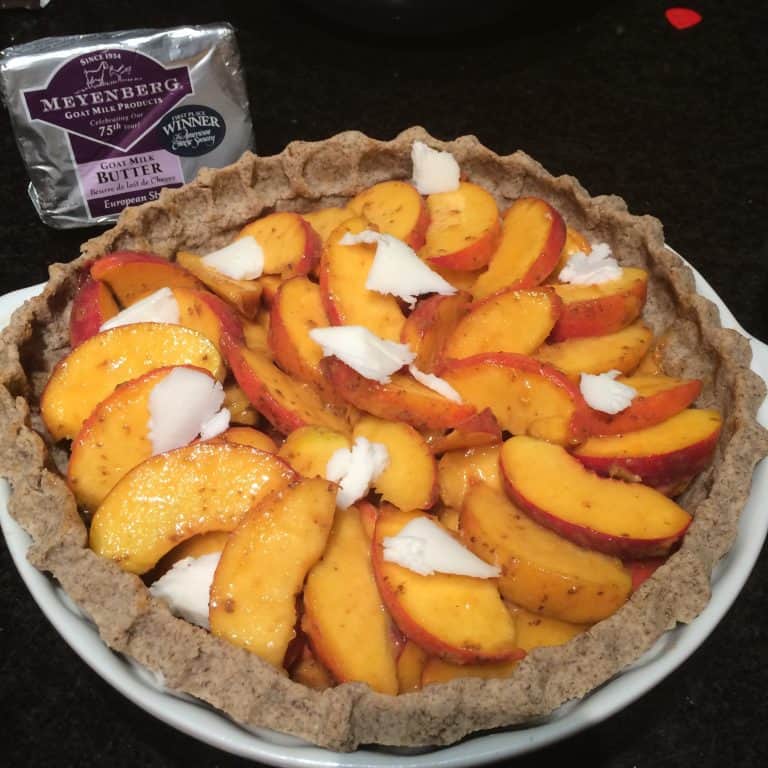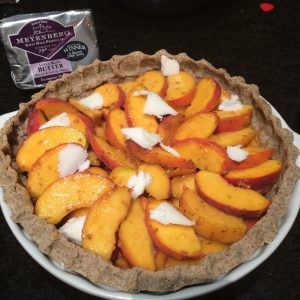 My most recent get-together was in honor of my new apartment – and while I don't have any furniture to speak of yet my friends were happy to come help me hang up some new chalkboard wallpaper and sit at the kitchen counter while I cooked them dinner….and dessert of course!
We have fresh Colorado peaches in season right now, and I was craving Peach Pie.
I used the Perfect Pie Crust (gluten free, dairy free, nut free) (pre-baked) as the base.
This may be my favorite dessert recipe of the year…let me know if you try it!
You could also use frozen peaches – just add an extra Tablespoon of chia to absorb any extra liquid.
---
Peach Pie
Yield: 1 pie (6-8 servings)
You will need: knife, cutting board, pie plate, measuring cups and spoons, mixing bowl, wooden spoon
6-7 Peaches, pitted and sliced evenly
1/2 cup coconut sugar
1/2 tsp almond extract (omit if your guest has a nut allergy)
juice of 1 lemon (I use this simple juicer – it's the best one I've ever had)
1/2 tsp sea salt
2 T ground chia seeds
2-3 T goat milk butter or grass-fed cow butter
1. Preheat oven to 400 F.
2. Prepare peaches. Place in a large bowl.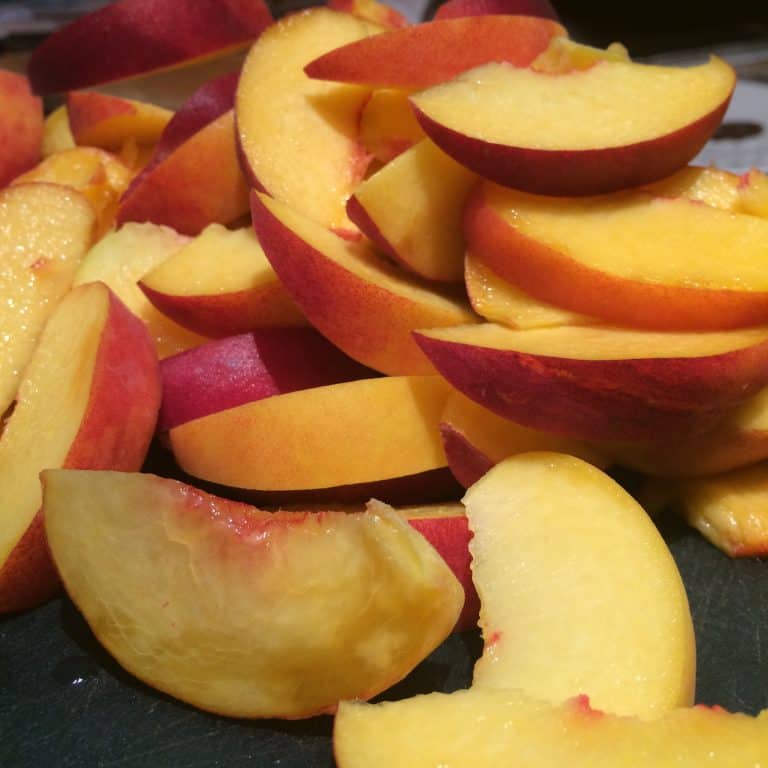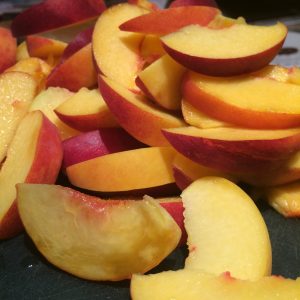 3. Gently fold in coconut sugar, almond extract, sea salt, lemon juice and chia seeds. Allow to sit for 5-10 minutes so the chia seeds can absorb some of the liquid.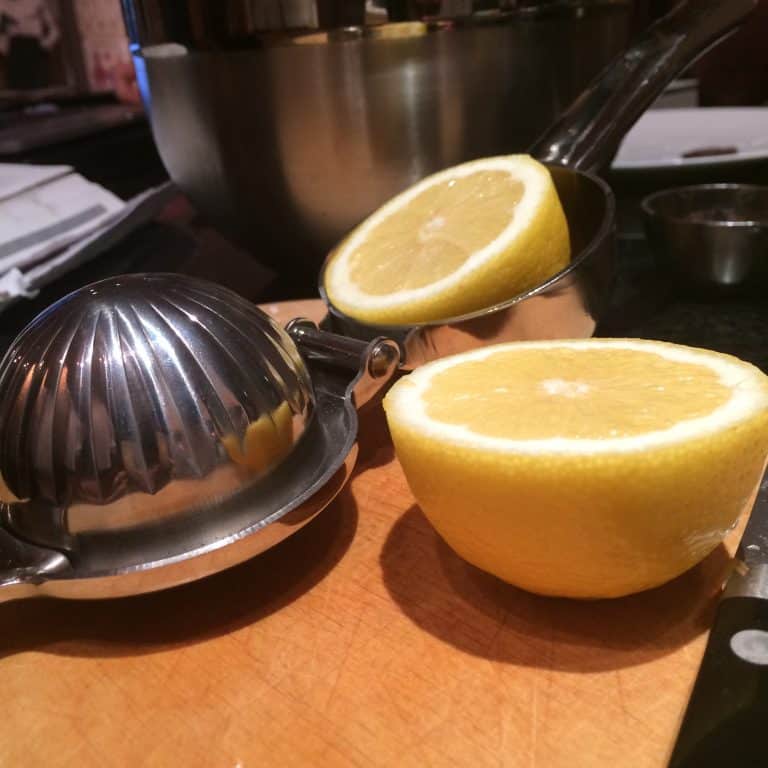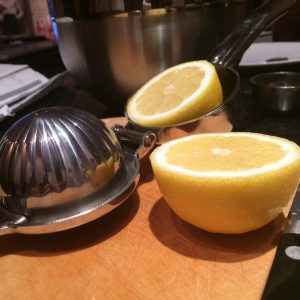 4. Pour peach mixture into a pre-baked pie shell.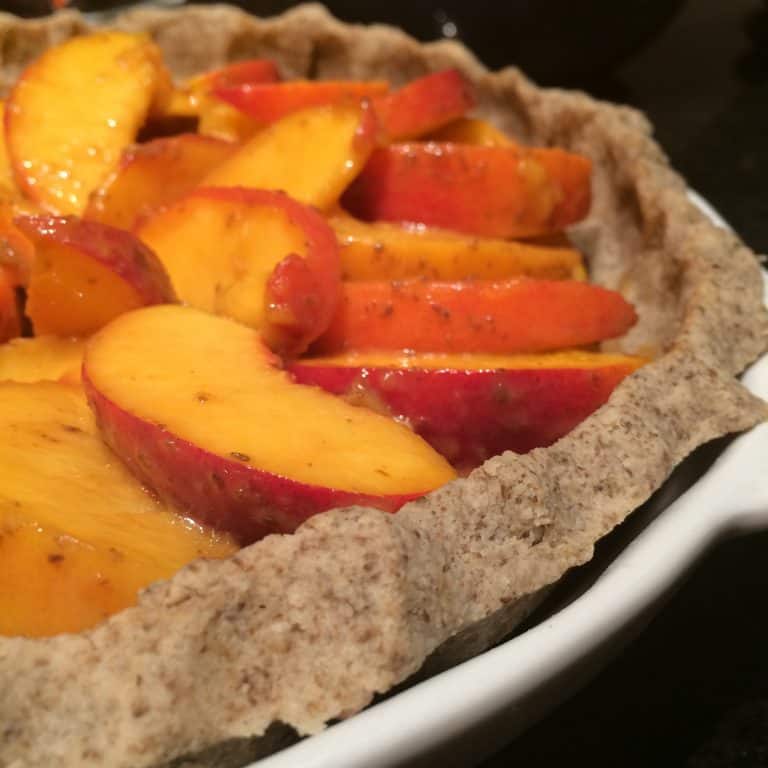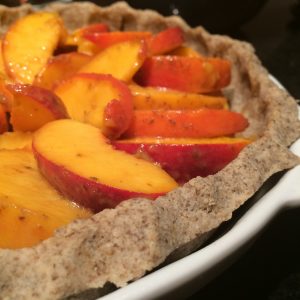 5. Dot the surface with pieces of butter if desired (by the way, if you can find the goat milk butter it is SO GOOD!).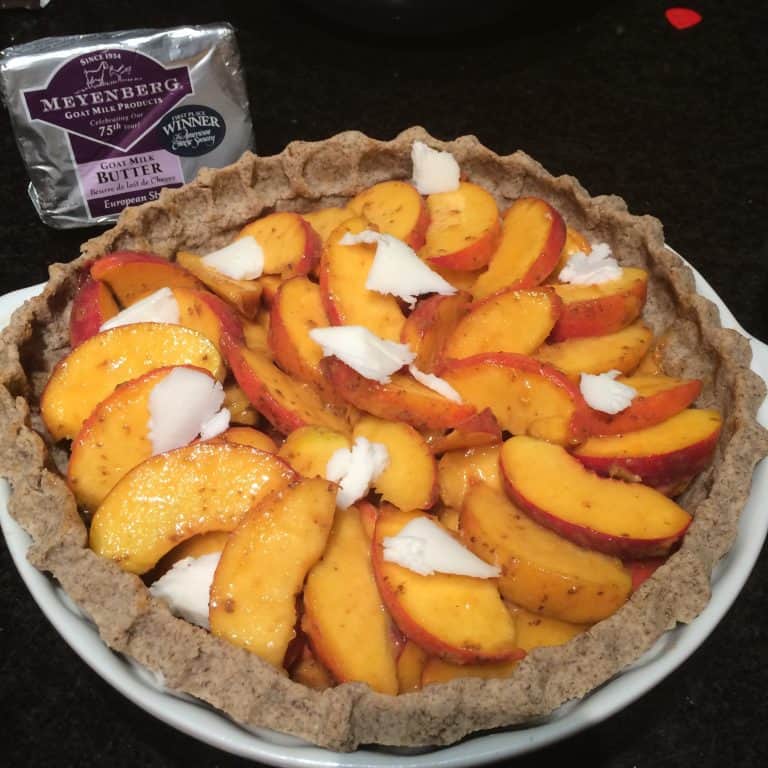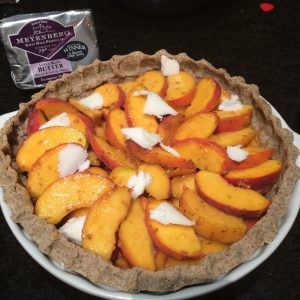 6. Bake open faced for up to 45 minutes, or until bubbling and peaches are easily pierced by a fork and crust begins to pull away from the edges.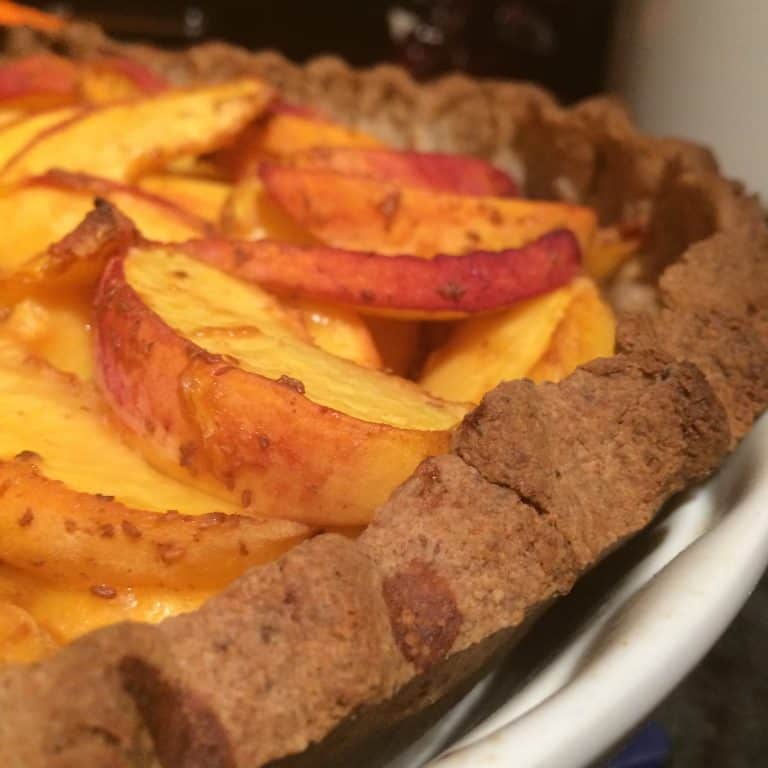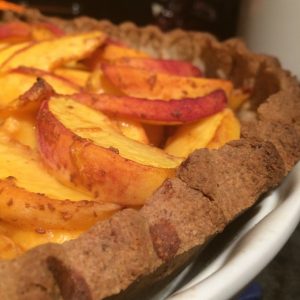 7. Serve with coconut cream, coconut milk or topping of your choice. We sprinkled a little nutmeg on top with the coconut cream. There were some clean plates after this pie!
Nutrition Facts
Calories per Serving:

339
---

The Body Fuel System uses my simple, proven Eating Types to make it easy to stay on track. It also gives you healthy, fat-burning recipes and foods you can eat to look and feel your BEST every day!
Recipes like….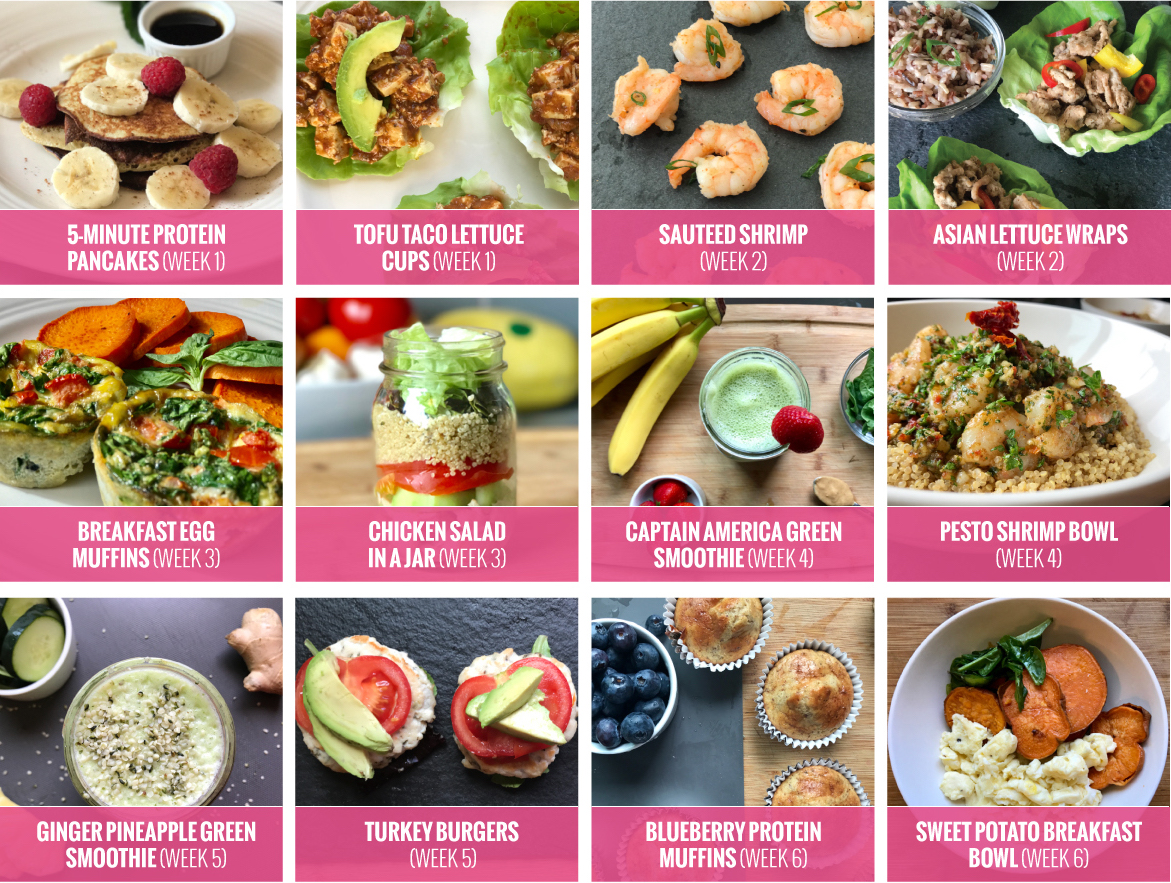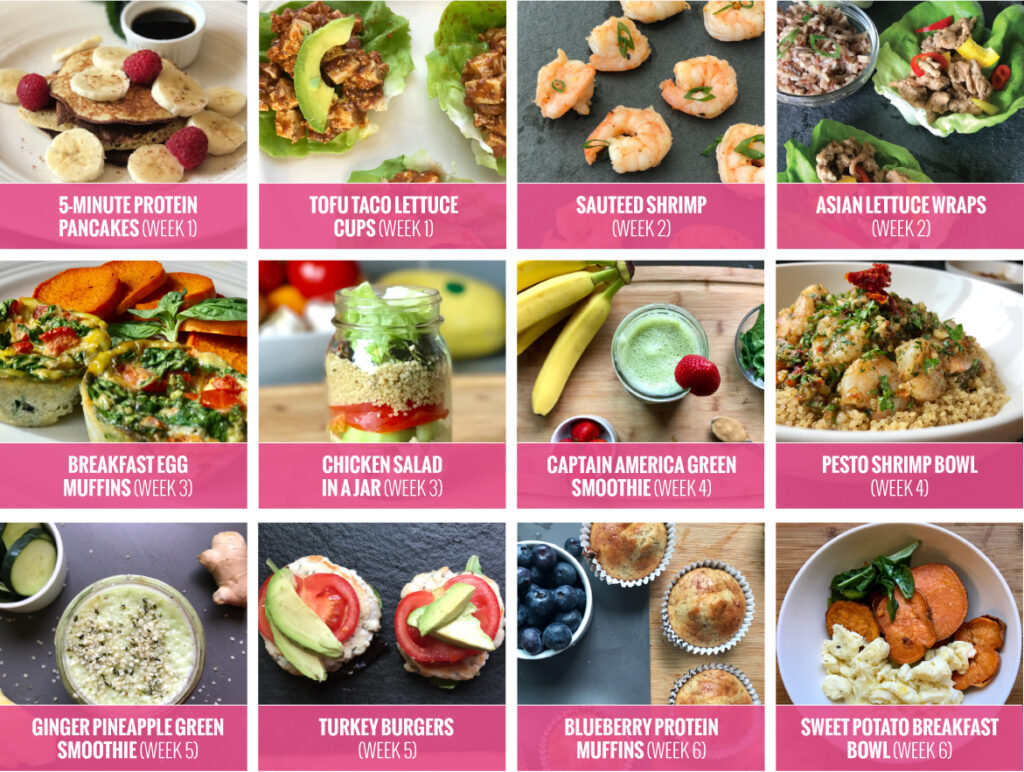 This is my signature eating system and it contains 6 weeks of done-for-you meal planning and recipe guides! You will not only learn the strategies that have given me long-term success, but also enjoy the time-saving benefits of having it all planned out for you!