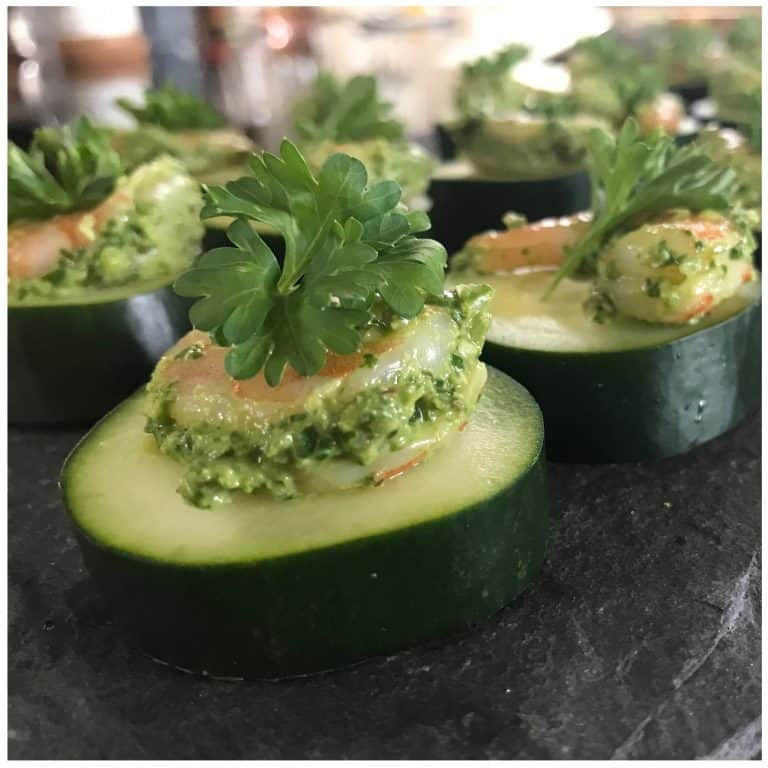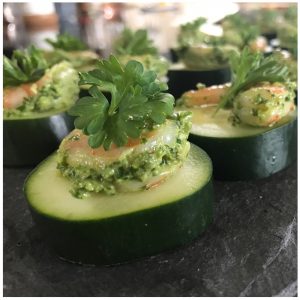 Tell me, do you love pesto as much as I do? It's such a simple and vibrant spread!
This awesome appetizer checks all my boxes: it's easy to make, takes just a few ingredients, is full of flavor, and bursts with nutrient-dense whole foods from start to finish.
Here are some of the reasons I get excited to make this:
Walnuts
I don't eat dairy very often, so I like to add walnuts into my pesto rather than the traditional cheese.
Walnuts make a really great addition, giving the pesto a creamy and nutty base. Walnuts also provide the Omega-3 healthy fats we need, as well as essential minerals like copper and manganese.
Shrimp
While I happen to think pesto goes well with ALL THE THINGS, one of my favorite pairings is with shrimp.
When responsibly sourced, shrimp is a great source of lean protein, vitamins, and minerals.
Spinach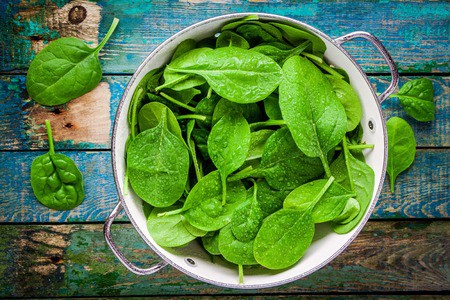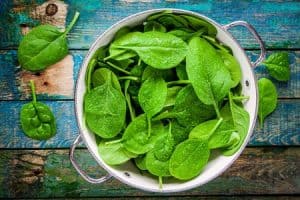 The spinach I add to the pesto brings a healthy dose of protein, fiber, vitamins A, C, E, K, and B6, as well as minerals like calcium, iron, magnesium, and potassium, to name just a few. #totalpowerhouse
Cucumbers
Made up of 95% water, cucumbers are super hydrating. They're also high in both soluble 

and

insoluble fiber (remember, your body needs both kinds to stay healthy and functional) and antioxidants like Vitamin C and beta-carotene.
---
Pesto Shrimp Sliders
KEY: T=Tablespoon; tsp=teaspoon
Ingredients: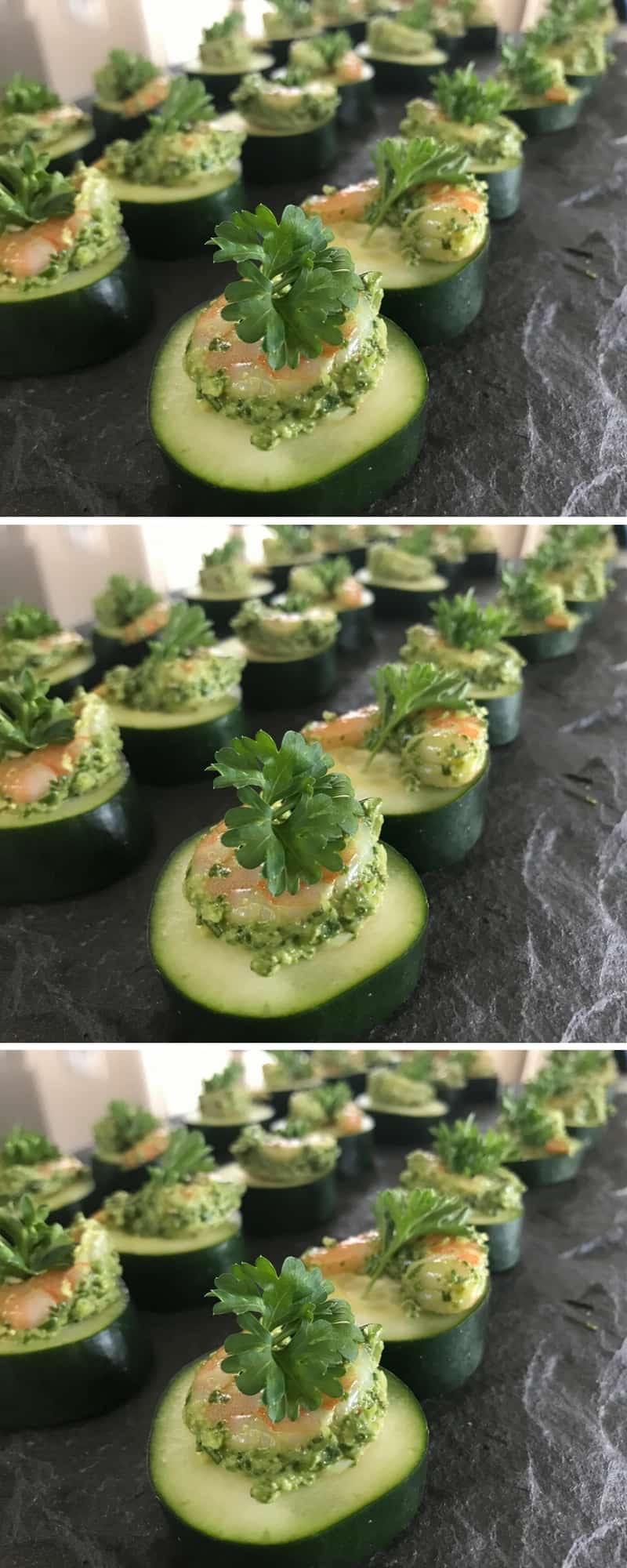 1 large cucumber
2 dozen shrimp, cooked and peeled
1 cup basil
1/2 cup spinach
2-3 tbsp walnuts
1 clove of garlic
1/2 cup olive oil
1 lemon
2 tbsp parsley
salt to taste
Directions:
Add the basil and spinach to the food processor or blender; pulse
Once the basil/spinach mix is chopped, add walnuts and garlic; pulse
Add olive oil, salt, and fresh lemon to taste; mix (you'll likely need to scrape the pesto off of the sides of the processor!)
Chop the cucumber into 1/4 inch rounds
Mix the shrimp in with the pesto
Top the cucumbers with the shrimp mixture and a sprig of parsley
Enjoy right away or refrigerate for later!
Nutrition Facts
Calories per Serving:

336
---