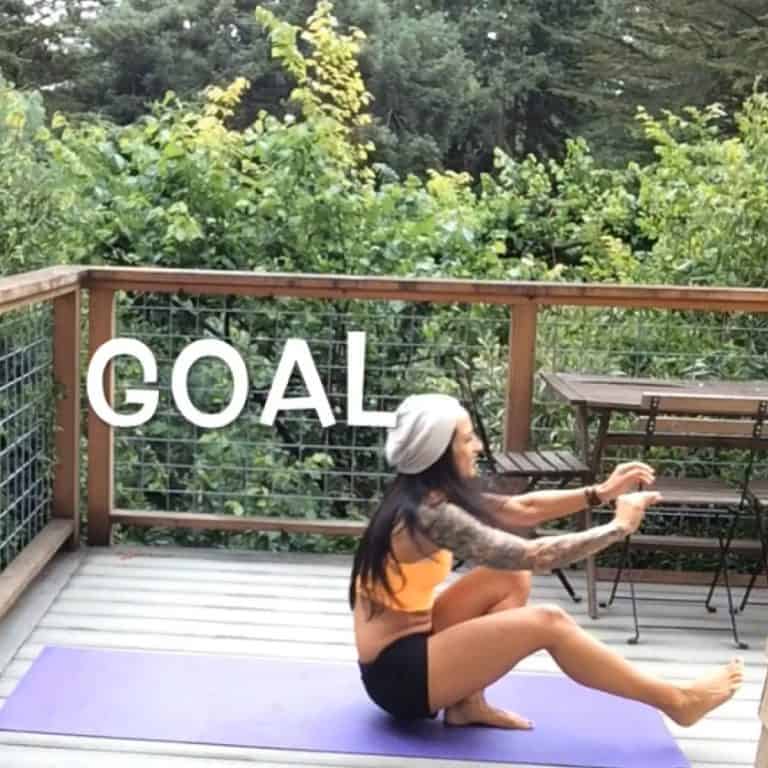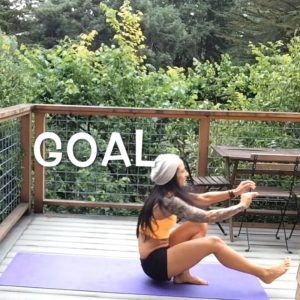 Try this simple progression to work on one of my favorite bodyweight moves – alternating pistol roll ups!
Before we can do a complex, dynamic balancing move like the pistols, or add weight we want to master the mechanics and break it down.
A roll back to stand uses a lot of core and leg strength, and requires you to call in balancing muscles. Don't be afraid to use your hands to support you and go slow as you begin.
I added a jump on both legs to help build confidence and strength – so once you feel like you've mastered the roll back to stand, add the jump variation.
When you feel solid there, try out rolling back to coming up on one leg. This is super challenging, and I'm going to keep working on it myself.
I've listed the moves I'll demonstrate in the video just below the video itself. Let me know if you have any questions.
1. Roll back to stand – use your hands for balance.
2. Roll back to stand – no hands.
3. Roll back to jump
4. Roll back to stand on one leg – use your hands to balance. Work on your left leg first, then switch to work on your right leg.
5. Final Goal: Roll back to stand up on one leg – alternate legs each time, don't use your hands.
---
Love being challenged?
Check out Rock Your Life, where I have dozens of 30-day Challenges to choose from, a private women's fitness support community, and new classes added 5 days a week to keep you motivated, energized and strong!