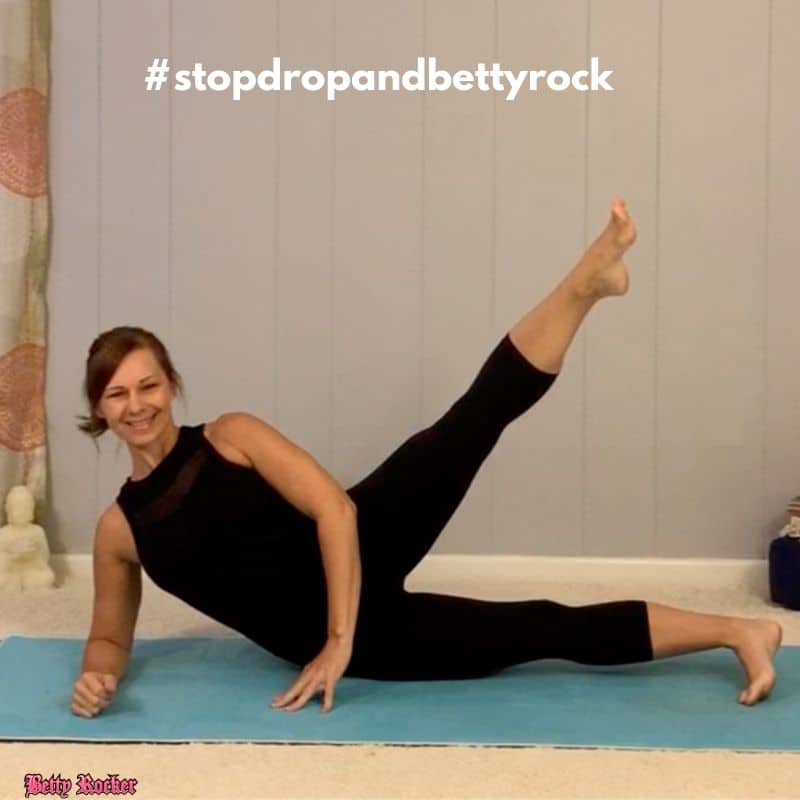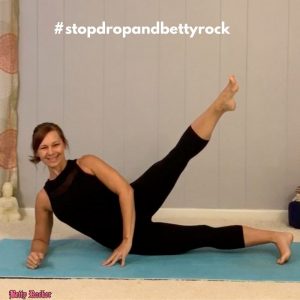 Did you know that strengthening your core is one of the best things you can do for your overall fitness?
A strong core— which includes your abs, obliques, and lower back muscles—keeps your body balanced, helps improve your posture, keeps your spine stable and safe, and provides you with a more controlled and functional base to move from (1).
There are so many different options when it comes to working your core but adding Pilates into the mix is an awesome way to engage your muscles in a new, fun way!
To help you reap the core-strengthening benefits of Pilates, I invited Coach Nikki, one of the amazing Team Betty Rocker coaches from Rock Your Life, to be your teacher today. Coach Nikki is a yoga instructor ERYT200, an AFAA Certified Personal Trainer, a Mat Pilates Instructor and a Team Betty Rocker Coach!
I'll let her tell you about the workout she has in store for you and why she loves it!
---
Hey rockstars Coach Nikki here! Pilates workouts are absolutely one of my favorite workouts to practice and teach.
Learning true core engagement is beneficial in so many ways. Not only does it make all movements of the body so much more efficient by stabilizing the pelvis, it gives support to the low back, awareness of posture, and increases balance and stability (2).  
It also helps you acquire grace, precision of movement, control, concentration, fluidity and long, lean muscles. Who wouldn't want that? Plus it's low to no impact and really there is no equipment needed.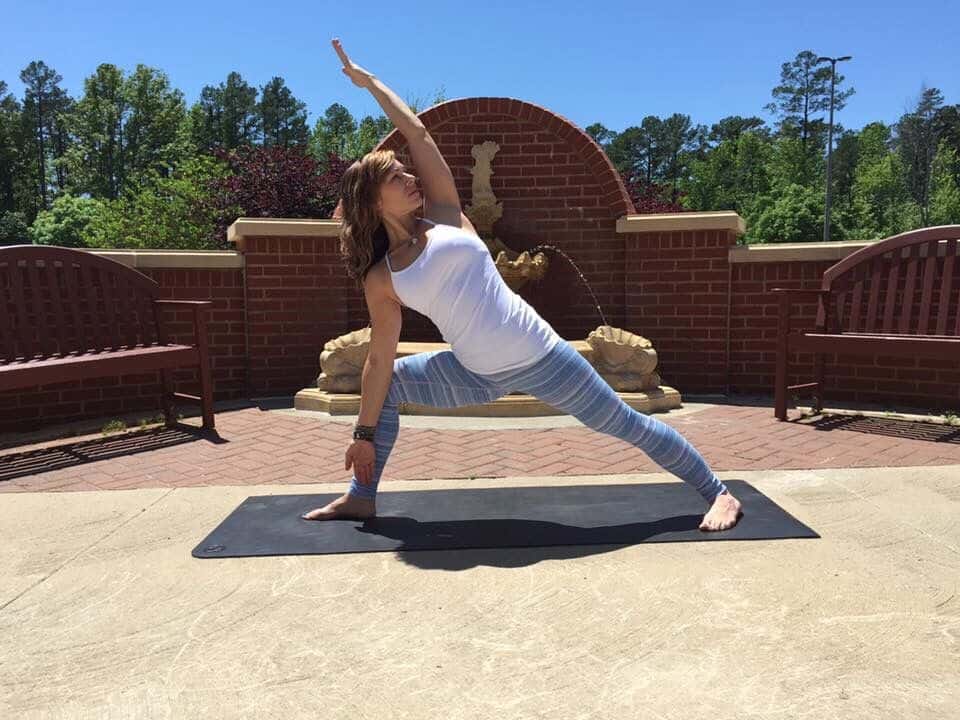 Like so many people I HATED core work when I was younger, I would say "it's hard, it hurts my neck, and it hurts my back." Then I walked into a mat Pilates class. There was a method to the madness! There was a deep awareness of where that power was (or should be) coming from.
It wasn't about how many crunches and variety of crunches you could do. Can you do the movement slow and controlled while being aware of the rest of your body and USE your breath to aid in this movement? WHAT?!
I admittedly wasn't very good at it at first because I had been faking core control for so long since I had never been challenged to learn it this way. I could feel a difference. I could see the difference not only in how I looked over time with regular practice but how it changed my yoga practice, strength training, running, endurance…. EVERYTHING!!
For today's workout, I selected some of my favorite mat Power Pilates moves for you (don't worry we move into them gradually!) for a total body workout. You won't need any equipment, just you and a mat and a willingness to slow down and find your power!
---
One-off workouts are great, but having a plan to follow is even better! Take a 30-day Challenge in Rock Your Life and have workouts like this formatted into a plan to follow!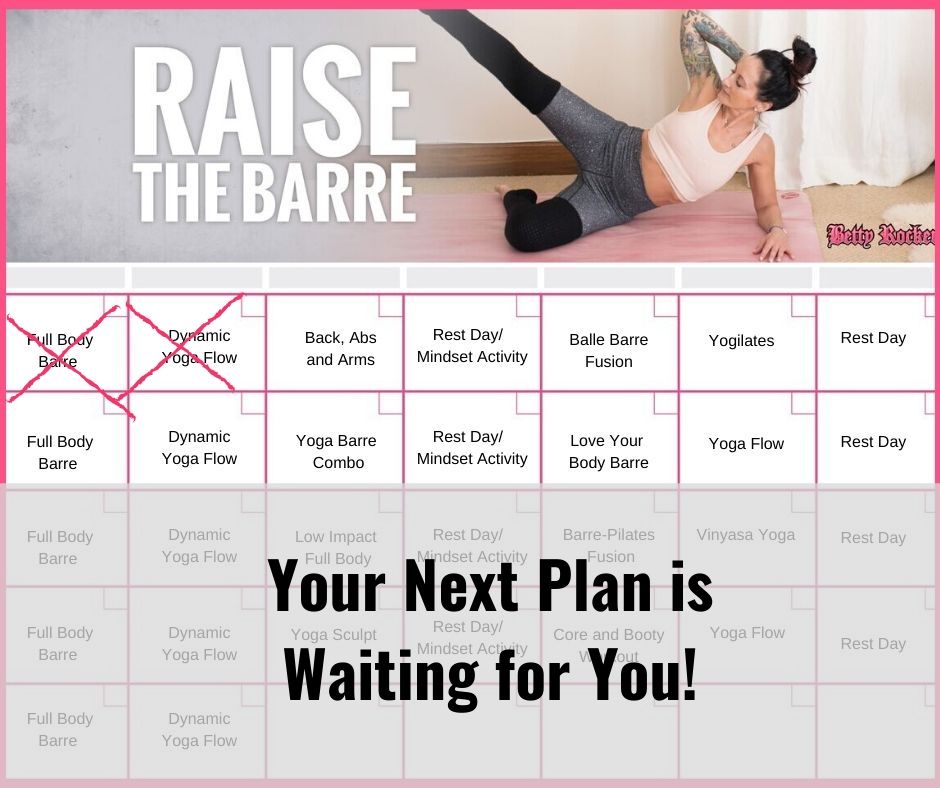 Power Pilates to Define Your Abs
Click to expand and see all workout moves.
Moves in this sequence:
Body and breath awareness
Single leg to double leg drop: Engage your pelvic floor and belly to spine. Keep your hips steady, low back anchored towards the mat.
The Hundreds: Core is engaged, low back anchored to the mat. Keep your neck in neutral position, it can be lifted or down on the mat.
The Roll Up: Slow and controlled movement, try not to use momentum to lift yourself off the mat.
Single bent knee stretch
Double bent knee stretch
Bridging: Feet hip width distance apart. Core and glutes engaged. Tuck your tailbone and lift slowly off the mat and lower back down.
Rolling like a ball: This move is about controlling the momentum and movement. Keep your knees tucked in and heels close to your bottom and try not to let your legs swing over your head.
The crisscross
Pilates push-up: Core engaged, walk out to plank and then do a push-up on your knees or toes with elbows close to your body.
Opposite arm and leg lift to swimmers: Push your pubic bone to the mat to anchor yourself to the ground and then lift your opposite arm and leg.
Front leg kick
Side leg lift
Modified side plank lift to side plank with twist
*** repeat 12-14 on other side
Mermaid stretch
Great job Rockstar! Thank you for making the choice to show up for yourself today.
Be sure to check in below with me and Coach Nikki and let us know how you liked the workout and if you were able to feel your core working!
---
How about new workouts to do daily, from anywhere?
You're invited to Rock Your Body AND Your Life….
…in my epic home gym that has new classes every week, 30-day Challenges to keep you on track with a program, your own personal workout library, over 300 healthy recipes, an exclusive support group, access to the Team Betty Rocker coaches, and so much more!