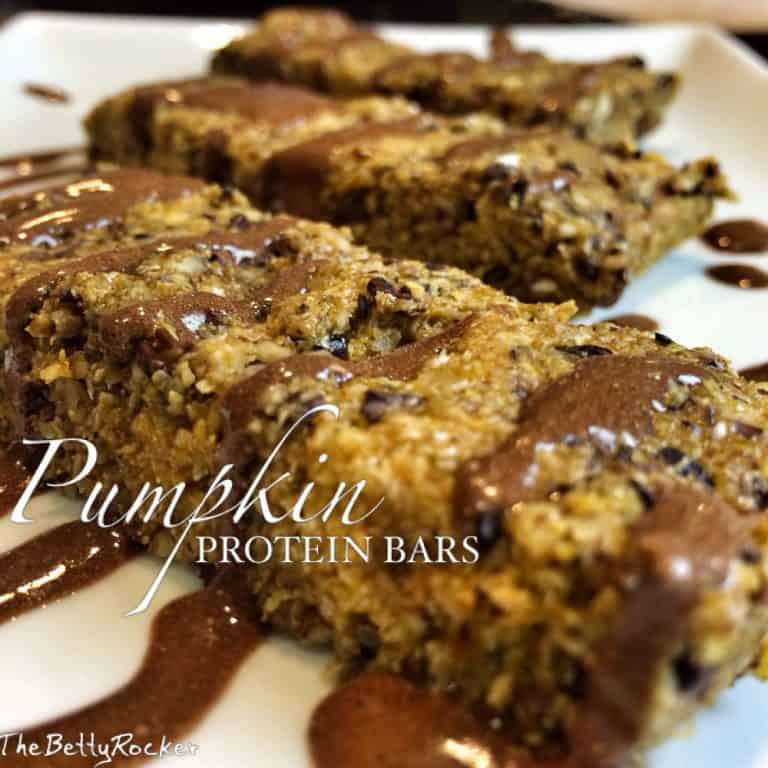 I can't stop making things that taste like pumpkins.
You too? Ha. Glad we're on the same page!
This awesome recipe comes from the lovely Marina, over at Yummy Mummy Kitchen! She has some incredible Fall recipes, and I recommend you check her out!
I was very inspired by her creative recipe for pumpkin protein bars, and whipped some up in my food processor last night with just a couple minor adjustments.
If you don't have pumpkin pie spice on hand, you can easily make some of your own – try this blend (this makes a little batch you can keep on hand for other recipes you want to flavor this way).
Optional make your own pumpkin spice blend:
2 T cinnamon
2 T ground ginger
2 tsp nutmeg
1/2 tsp ground cloves
1/2 tsp allspice
Measure into a ziplock bag or small container and mix together. Store in a cool, dry place.
---
Pumpkin Protein Bars
Yield: 12 bars
You will need: food processor, measuring cups and spoons
1 3/4 cups oat bran (alternative – use flaxseed meal)
3 servings (33g/serving)Jay Robb Egg White Vanilla (or other vanilla protein powder)
1 T chia seeds
3 T hemp seeds
¼ teaspoon sea salt
1 ½ tsp pumpkin pie spice
½ cup unsweeteend pumpkin puree (I used canned)
2 T maple syrup (you could also use honey)
¼ cup chopped pecans
¼ cup cacao nibs
Optional glaze:
3 T maple syrup
2 tsp cacao powder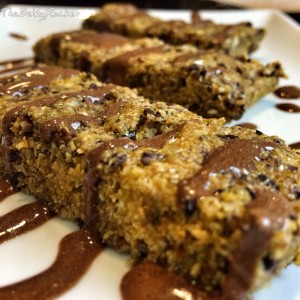 1. Measure oat bran, protein powder, chia and hemp seeds and pumpkin pie spice in your food processor and blend.
2. Add pumpkin puree and syrup. Your batter will start to get super sticky and you may want to scrape it down a couple times with a spoon to make sure it mixes evenly.
3. Add cacao nibs and chopped pecan and pulse a few times to combine.
4. Press into a pan or roll into small balls.
5. To make the optional glaze, just mix your maple syrup and cacao powder in a small bowl. Drizzle a tiny bit over your bars.
6. Refrigerate for 15-20 minutes. Cut the bars into squares and wrap individually.
Nutrition Facts
Calories per Serving:

176
---