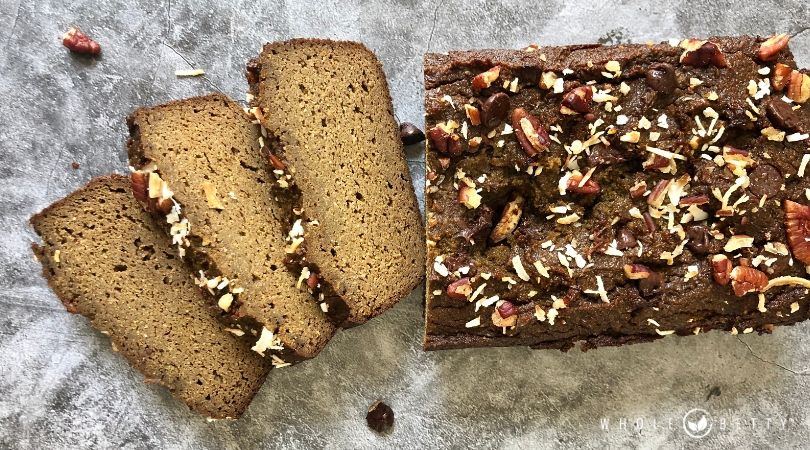 Allow me to introduce to you this delicious Pumpkin Protein Loaf! It's made with Berry Green Protein, nutrient dense, fiber-rich pumpkin and some delicious spices, making it the perfect nourishing snack.
I love to eat it plain but you could also top it with some ghee or nut butter for an added nutritional treat.
Pumpkin Protein Loaf
Yield: 6-8 servings
You will need: loaf pan or small baking dish, measuring cups and spoons, rubber spatula, blender or food processor, cooking oil spray
Key: T=Tablespoon; tsp=teaspoon
Ingredients: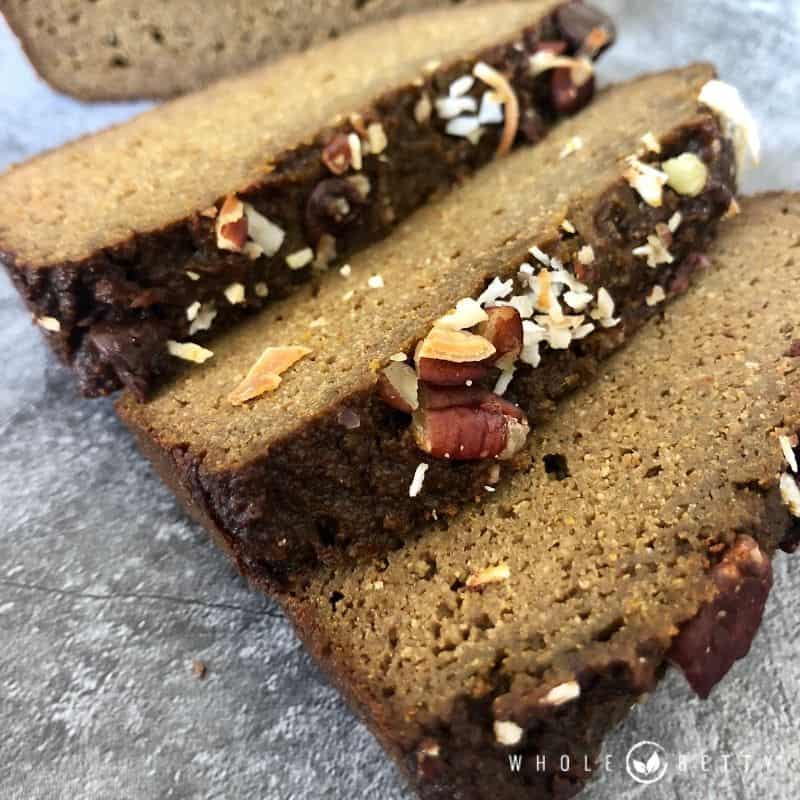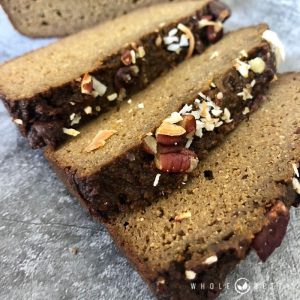 1 cup almond flour
2 servings (64 grams) Berry Green Protein
1 tsp baking soda
1/2 tsp sea salt
1 cup pumpkin puree
3 eggs
1/4 cup avocado oil (you can also use olive oil)
1/2 cup honey
3 tsp pumpkin pie spice
Instructions:
Preheat oven to 350 F.
Measure all the dry ingredients into the bowl and mix together.
Add in the pumpkin and eggs, and whisk well.
Measure oil and honey and beat in.
Grease a loaf pan and evenly distribute batter.
Top with optional topping.
Bake for 45-50 minutes or until a toothpick or cake tester inserted comes out clean.
Nutrition Facts
Calories per Serving:

263
So delicious, simple and healthy!
Leave me a comment below and let me know it turns out and if you make any modifications – I love hearing from you!
---
Berry Green Protein is a 100% ORGANIC, balanced protein (22g per serving), nutrient-dense whole food powder, combining 15 superfood greens and berries into one delicious smooth strawberry vanilla flavored shake!
You Can Mix It In Water, Blend It In A Smoothie Or Even Bake With It. Get Yours Today!