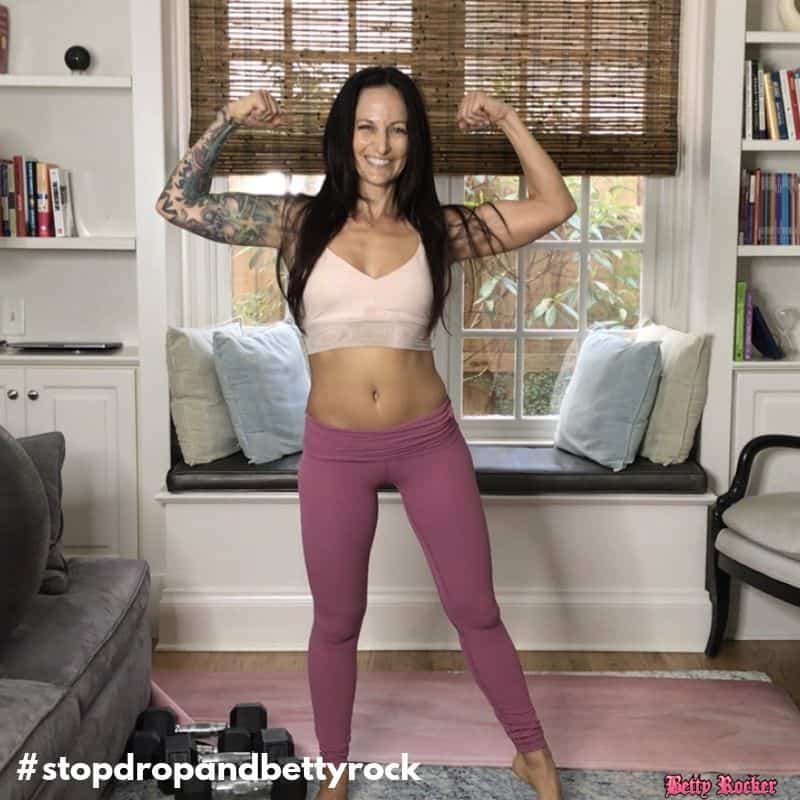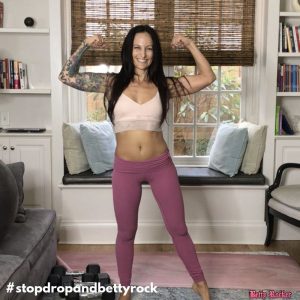 If your goals include getting strong, sculpted and feeling like a Betty Rockstar, then you will love this Home Workout Domination style workout.
We'll be combining resistance training with cardio to give you some of the best ingredients for a sculpted strong body in just 20 minutes! And if you want more, do another round – nothing is stopping you!
With summer approaching it can be easy to get caught up in the insane advertising blitz about having a "beach body," but I am here to tell you that being strong and being beautiful are defined by the actions we take and the people we are – inside and out, not by how much we look like an airbrushed model in a magazine (who doesn't even look like that in real life).
When I stopped putting all my energy around fitness into what size I was and what I weighed, and instead started focusing on my health, I started enjoying myself more, loving myself more and feeling amazing.
I'm proud of myself for the work I put in (which is a priceless feeling) and I'm a LOT MORE MOTIVATED to show up for myself when I think about the cumulative effect regular exercise, eating whole foods, getting to bed on time and being mindful of my stress have on my overall longevity and health.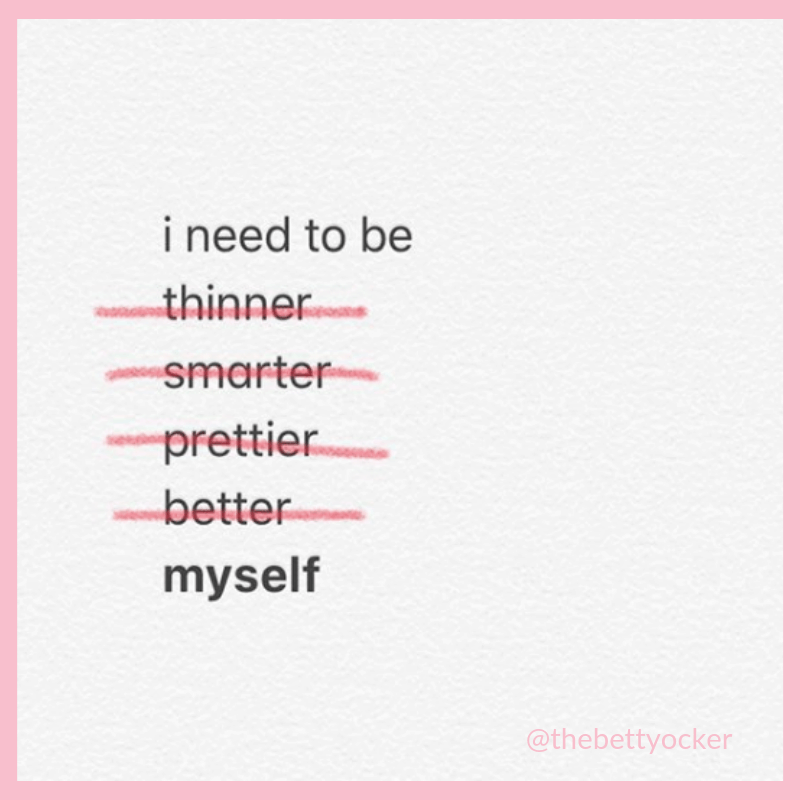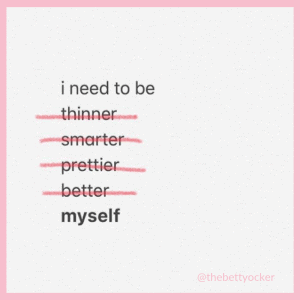 There is absolutely NOTHING wrong with having physique goals, wanting to feel sexy and confident in our own skin, and wanting to make changes to our bodies – but I want those transformations to come from a place of self love, not self hate.
Remember it's not about looking like someone else or doing what they are doing, it's about supporting yourself on your journey and rocking YOUR life to be the best version of YOU. You are unique, you are powerful, you are capable, you are AMAZING.
Nourish yourself with kind thoughts, whole foods, good friends, exercise, sleep, sunshine, the things you enjoy, and GIVE BACK by being a role model of health, happiness and self love.
Now grab some dumbbells or water bottles, a swiss ball and a band if you have one and let's #stopdropandbettyrock our life together today! 
---
One-off workouts are great, but having a plan to follow is even better! Check out Home Workout Domination for a total home workout program that uses minimal equipment and will get you on track to feeling and looking your best!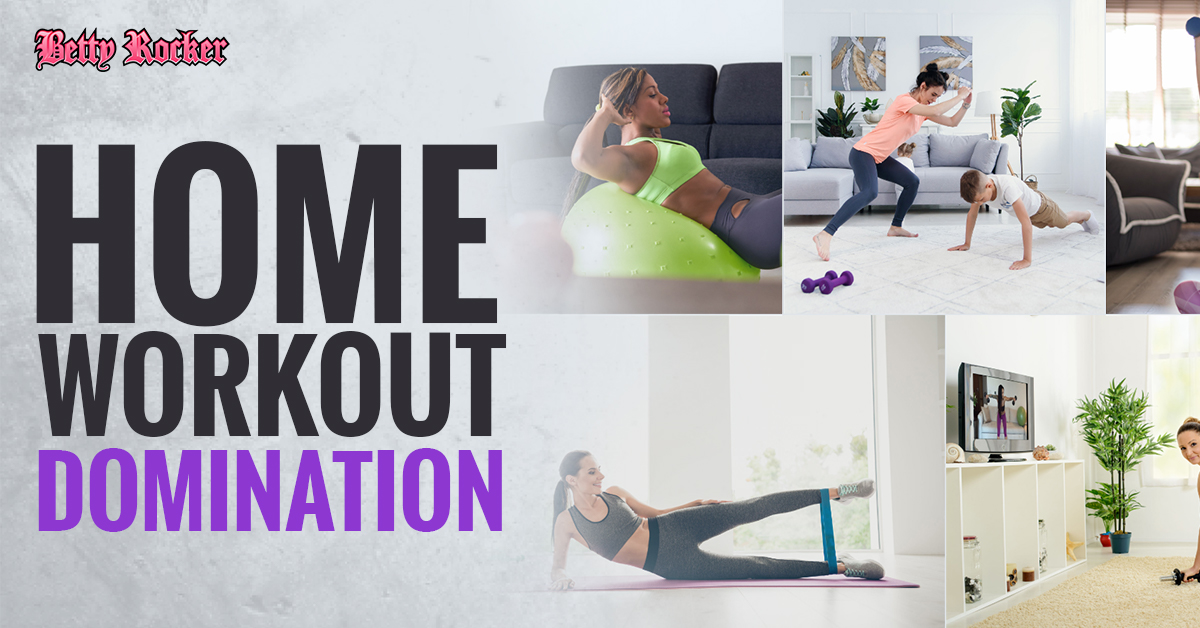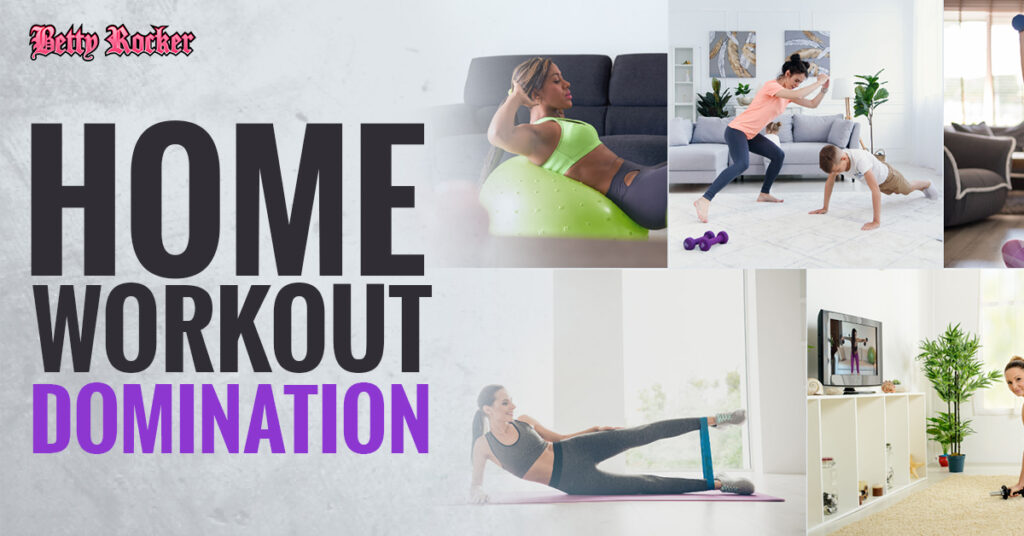 Sculpt and Strength Supersets
Click to expand and see written workout descriptions.
Perform each superset for 3 rounds for the prescribed amount of reps and time. Rest as needed.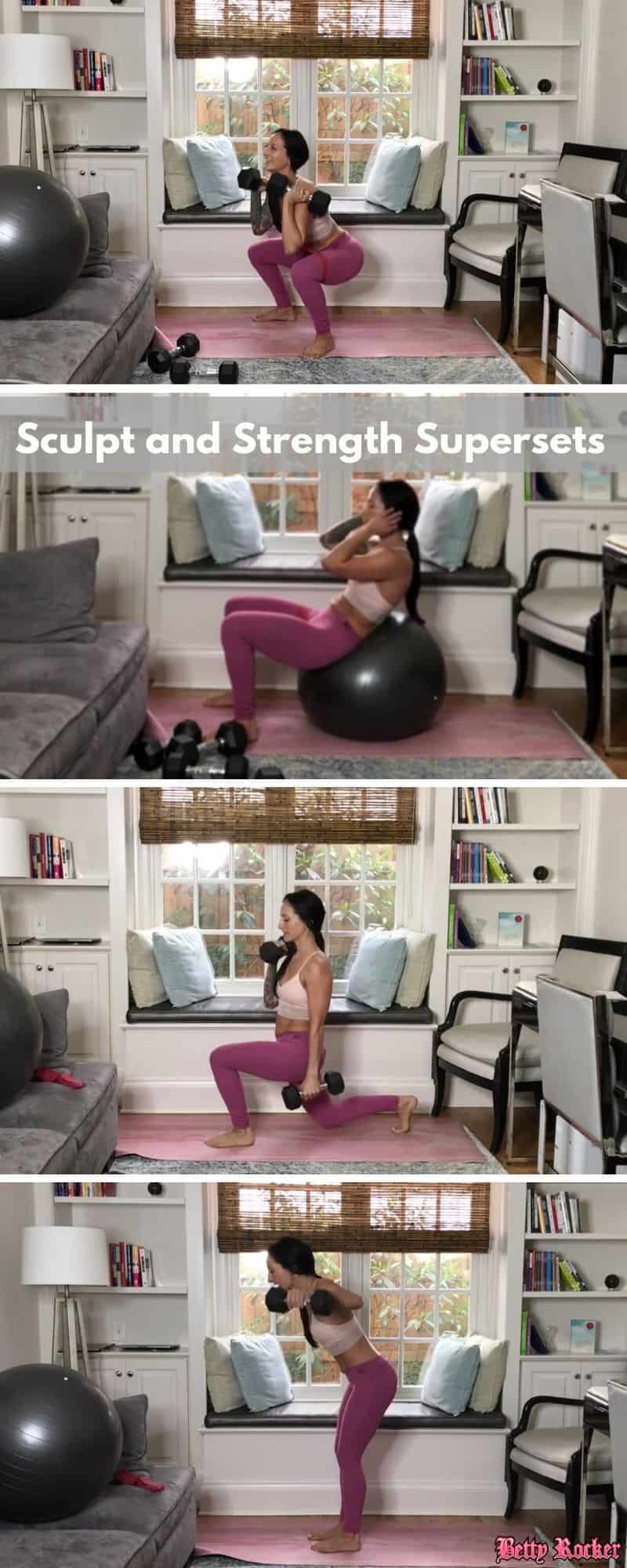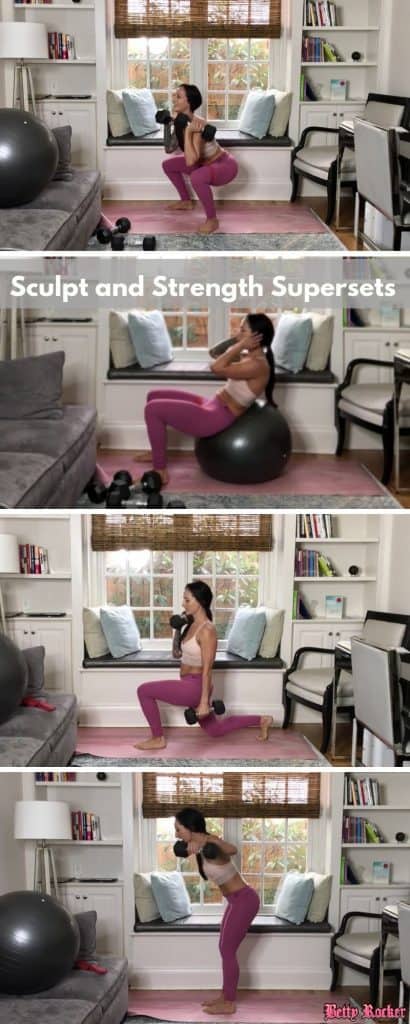 A1: Reverse Lunges with Alternating Bicep Curl (10 each side)
Start with your feet hip-width apart, core engaged.
Step your right foot back behind you, begin bending your back knee until your back knee nearly touches the ground in a 90 degree angle (as you descend, perform a right arm bicep curl).
As you stand up, power through your front heel and come to standing
Repeat with left leg.
Ensure your knee is not shooting out over your toe and maintain an upright chest.
A2: Jumping Jacks (0:45)
Start standing with feet together and arms by your sides.
Simultaneously jump your feet out wide as you bring your arms out and above your head.
Jump your feet back together and bring arms back down to your sides, returning to your starting position.

MOD: Take out the jump and simply step your feet out one at a time while bringing your arms over head.
A3: Reverse Fly (8-10)
Stand with your core engaged, chest up, shoulders rolled back, and dumbbells in hand.
Hinge forward at the waist to be at 45 degrees, and engage between your shoulders, so they're not rounding forward, allowing your dumbbells to hang beneath your chest and keeping your gaze neutral.
Lift both arms out to the side, maintaining a slight bend in the elbows and squeezing your shoulder blades together.
B1: Sumo Squats with optional weights and resistance band (8-12)
Stand with your feet hip distance apart, core engaged (Optional: resistance band placed at mid thigh, holding weights on your shoulder).
Shoot your booty back behind you, keeping your chest up (don't bend forward) and weight back in your heels.
Drive through your heels and power through your posterior chain to come back to a standing position.

MOD: Sitting down to an object (chair, ottoman, bench, etc).
B2: Ball Crunch (10)
Lie on a Swiss Ball with your lower back curvature pressed against the spherical surface of the ball in full extension. Your feet should be bent at the knee and pressed firmly against the floor. Arms resting on the back of your head.
Flex the waist by contracting the abdominals bringing your chest forward into a crunch to feel the contraction on your abdominals.
Let your body roll back out into full extension to be back into the starting position.

MOD: Lie on the floor instead of the Swiss Ball.
B3: Burpees (10) 
Start in a standing position with your feet wider than hip distance apart.
Bend your knees and plant your hands on the floor or mat in front of you (hands stacked directly below shoulders) and jump or step your feet back into a tall plank position, holding your belly button in and up to keep your core engaged.
Keep your core tight and do a push-up (optional) – jump or step your feet back to the outside of your hands, loading your weight in your heels and use your momentum to power up into a jump.

MOD: Take the jump out and/or the push up if needed.
Thank you for showing up today, Rockstar! Think of something nice about me and say it to YOURSELF.
Because what you see in others is a reflection of what's inside of you.
Make it a choice to look for the good things in other people and you will keep finding them in yourself!
---
Ready for more? I've got you covered!
The Home Workout Domination program is perfect if you're looking for a time-saving resistance training plan to do at home, at the gym, or on the road – it will torch body fat, and tighten and strengthen your legs, glutes, abs, and arms – total body domination!