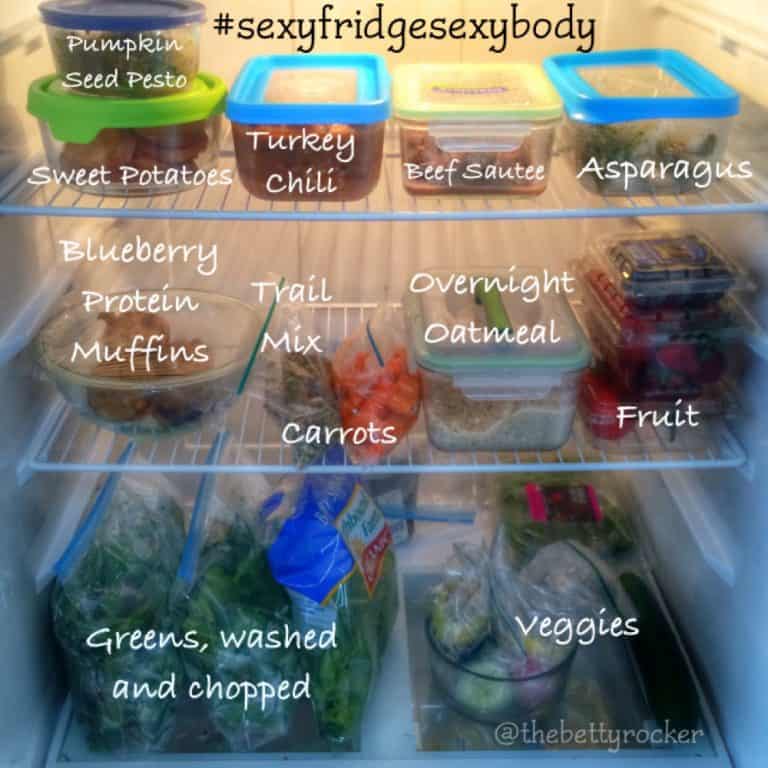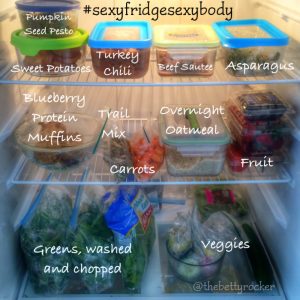 "Failing to plan is planning to fail." You've probably heard that one before! And when it comes to healthy eating, having a plan can really make the difference between how easy it is to honor our intentions to eat well throughout the week.
When I created the Body Fuel System, it was in response to some of the biggest obstacles I personally faced when trying to stick to healthy eating habits successfully and consistently.
Even when I knew what healthy foods combined well and I had great recipes to make them tasty and interesting, two of my biggest challenges were:
1: Having the right good foods readily available – even when I was short on time
2: Having enough variety to feel like I looked forward to my meals, but not so much variety I was overspending on groceries to make complicated recipes all the time.
The BEST way I found to ensure my own success was to set myself up for this in advance.
This required a little thoughtful planning and thinking, prior to the shopping and cooking. This is the part where you really can save money, and achieve your goals of strength, vibrancy and health – but it does take work and advanced planning.
With my food prep, I came up with 3 main strategies or "types" to meet the changing needs of a busy schedule. While some weeks I was really keen on doing one main prep session (BATCH), other weeks I was traveling more for work, or just unable to cook much (MINIMAL). And sometimes I was in between. I had time to cook some staple recipes, but also wanted to cook a bit daily, throughout the week (HYBRID).
Here's my 5-Step Food Prep and Recipes Guide
These 3 strategies all relied on my understanding first and foremost of the nutrients my body needs to thrive, and my determination to have them come from whole, natural foods as much as possible. On the truly busy weeks, I was ok with taking some shortcuts, but these were always with a focus on the nutrients (protein, carbohydrates, fats and greens/veggies) that they contained.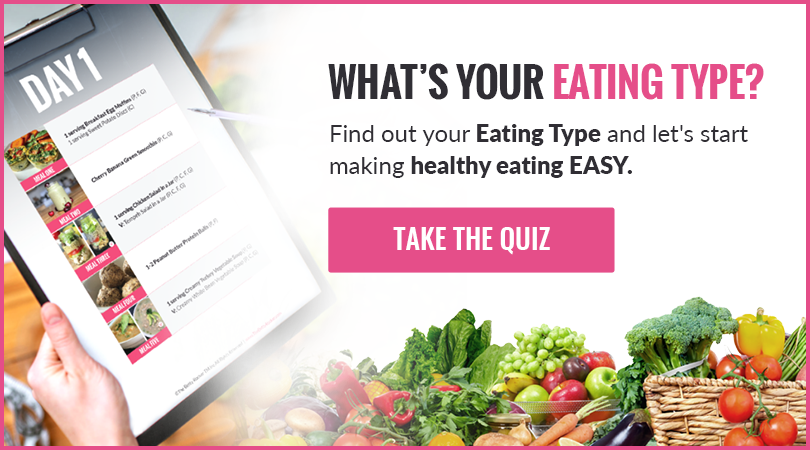 Creating a Daily Photo Food Journal
One really helpful tool you can use to help keep yourself accountable for what you eat daily is to use a "photo food journal." To do this, just take a photo of every meal you eat throughout the day. You can use a photo collage tool to make a record of your day's eating, and post it on your social media to stay accountable.
As an alternative to just writing it down, the act of stopping and taking a picture has helped me stay accountable for what I'm taking in. You may find that tracking your macros, or keeping track of your food some other way works best for you – but this is a fun way to have a visual representation of what you've done.
Here are a couple examples of Daily Food Journals I have made:
Food Journal #1:
This was on a day I was training hard, and also had more food prepped and available (it was a BATCH PREP week).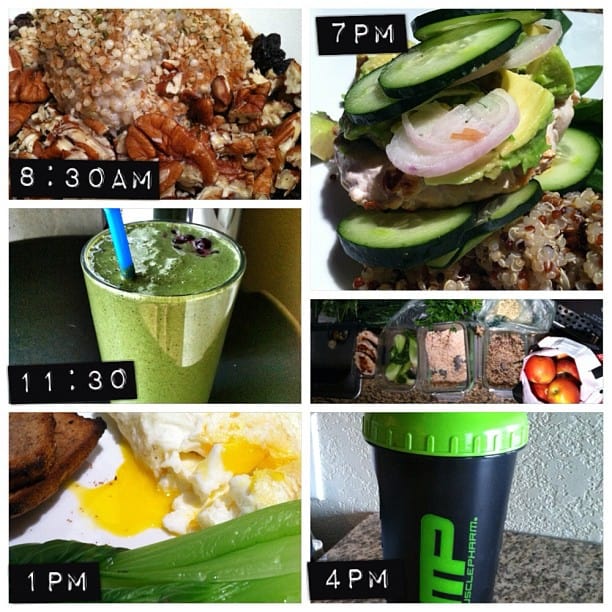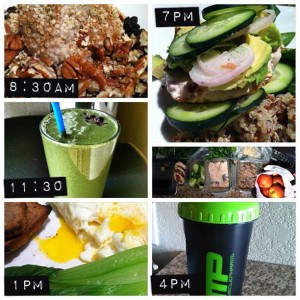 1. Overnight oatmeal with 2 T pecans, 1 T currants and 3 T hemp seeds
2. Post workout Green Smoothie with vanilla protein
3. Lunch (aka Second breakfast): 2 eggs, 1/3 cup egg whites, 1 slice gluten-free toast with butter, steamed bok choy
4. Small protein shake
5. Dinner: turkey burger, 1/2 cup quinoa, 1/2 avocado, shallot slices and cucumber "bun".
(The little pic is a sample of my food prep)
Food Journal #2
This journal's intake was a lot of leftovers and pre-grocery shopping food, but still a well balanced (though non traditional day – which is just fine):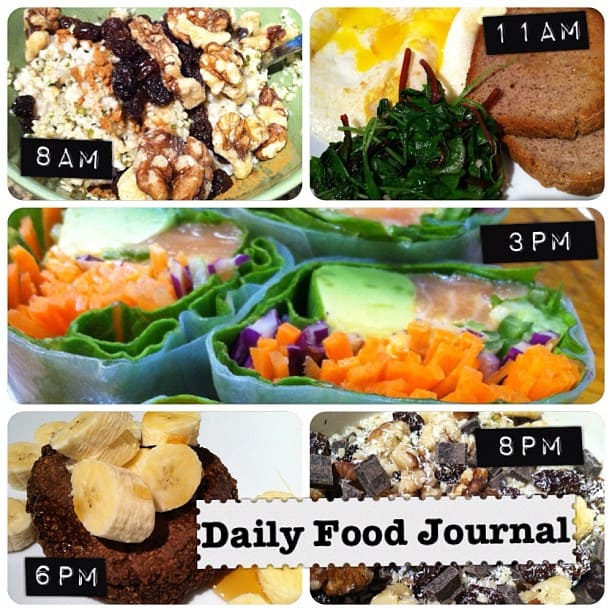 1. Overnight oatmeal with hemp seeds, walnuts, raisins and cinnamon
2. Gluten free toast, butter, eggs and egg whites, sautéed chard, spinach and garlic
3. Sashimi, avocado, vegetable rolls from Whole Foods when I was there mid-day buying groceries (knowing I had to take a photo of whatever I ate kept me on point with my choices!).
4. Leftover chocolate protein pancakes, bacon and banana.
5. Power bowl: hemp seeds, unsweetened coconut flakes, walnuts, dark chocolate pieces, raisins – it IS a good idea to have a couple healthy snack ideas.
---
If you'd like me to set you up with a complete 6 week done-for-you meal plan and eating guide, complete with healthy recipes (gluten and dairy free, with vegetarian options) with options for ALL 3 eating styles every week (BATCH, MINIMAL and HYBRID) look no further than….