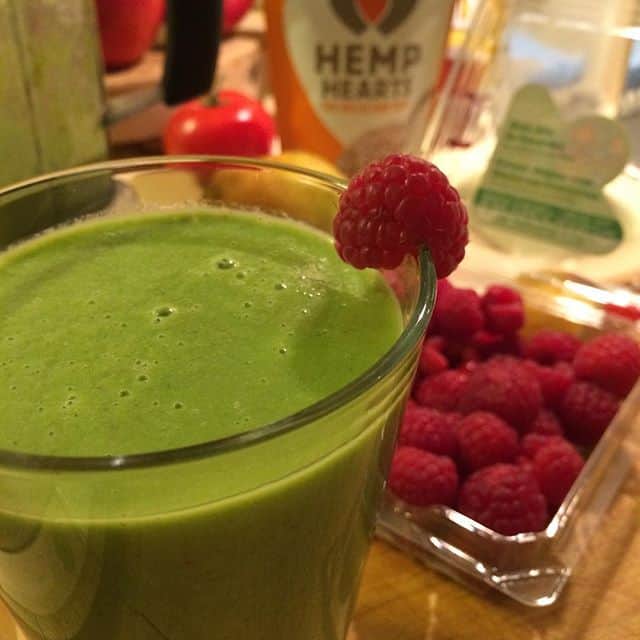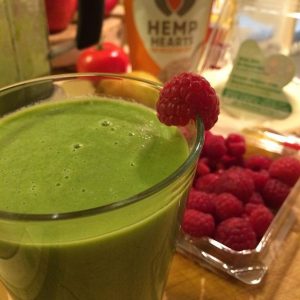 I know I make a lot of what looks like complex dishes, but I'm really pretty simple – I like to use the fewest ingredients that will have the biggest impact on two things: my tastebuds and my health.
This green smoothie came together without any effort, and it tastes as good as it looks – plus it's incredibly cleansing.
Anytime you get the fiber from greens going through your system, you get the benefits of all their awesome phytonutrients and it's excellent for your colon health.
Pineapple is full of Vitamin C, an important antioxidant that helps keep our immune system healthy and manganese, essential for bone health and tissue development. Raspberries are also an excellent antioxidant source, and they're packed with B-vitamins that aid the metabolism of proteins, carbohydrates and fats.
And if we haven't talked about hemp seeds before, you should know I'm a big fan –  hemp seeds are a unique seed because they contain all 9 essential amino acids, making them a complete plant protein source. While nearly all animal foods contain all the essential amino acids, most plants have less of one essential, which is why it's ideal to eat a variety of plant and animal foods (or combine plant foods to create complete proteins if eating Vegetarian).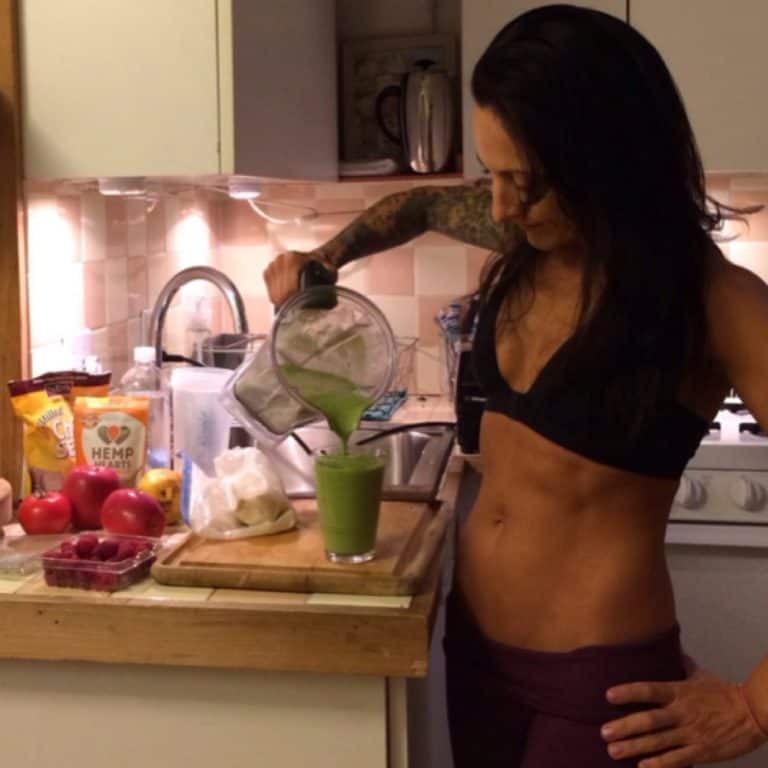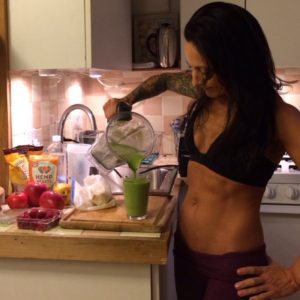 Not only do they contain the essential aminos, they're also a source of the essential fatty acids (Omegas 3 and 6), rich in Vitamin E (a powerful antioxidant), fiber and many important minerals. I'm such a fan. Here's a link to order some online if you can't find them in your local store.
And no, they don't contain any mind-altering chemicals 🙂 other than the ability to make you feel really good about taking care of your body and the benefits that has to your mood!
Simple, Healthy and Cleansing Green Smoothie
1-2 cups mixed baby spinach and other mixed baby greens (whatever is on hand)
1/2 – 3/4 cup pineapple (fresh or frozen)
1/2 cup raspberries (fresh or frozen – these are optional, I just love the color with the green – the pineapple should really sweeten your smoothie)
3 T hemp seeds (optional of course, but wonderfully packed with complete protein and healthy essential fat)
1 cup (or more) almond milk (or other non dairy milk)
1. Add to your blender and blend til creamy.
Nutrition Facts
Calories per Serving:

295
TIP: If you do not have a high speed blender like a Blendtec or Vitamix, you may not get the creamy smoothie shown in the picture, but that doesn't mean you can't make it pretty awesome – just blend your greens and liquid first really really well, then add in your other ingredients. This will help the smaller, less powerful blade do its job. You just don't want clumpy, lumpy smoothies.
If you're curious about what I use, I am a Blendtec gal. I've had the Vitamix before too, but really just love the way the unique Blendtec blade works and pulls everything down into the jar.
If you're on a bit of a budget but still want to get a more high quality machine, you can get refurbished Blendtecs for about half the regular price – use this link to check them out.
---
Want more Green Smoothie Recipes? Get one of my balanced Meal Plans, with healthy recipes for every time of day, green smoothies, healthy snacks, entrees, breakfasts – and a plan to put them all together!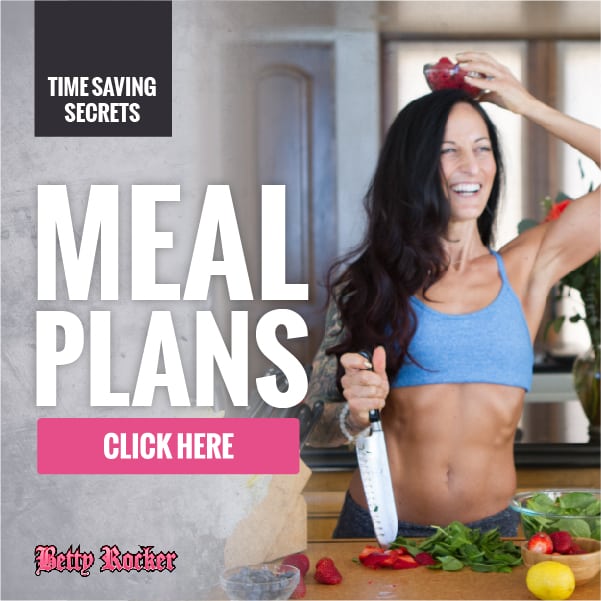 ---