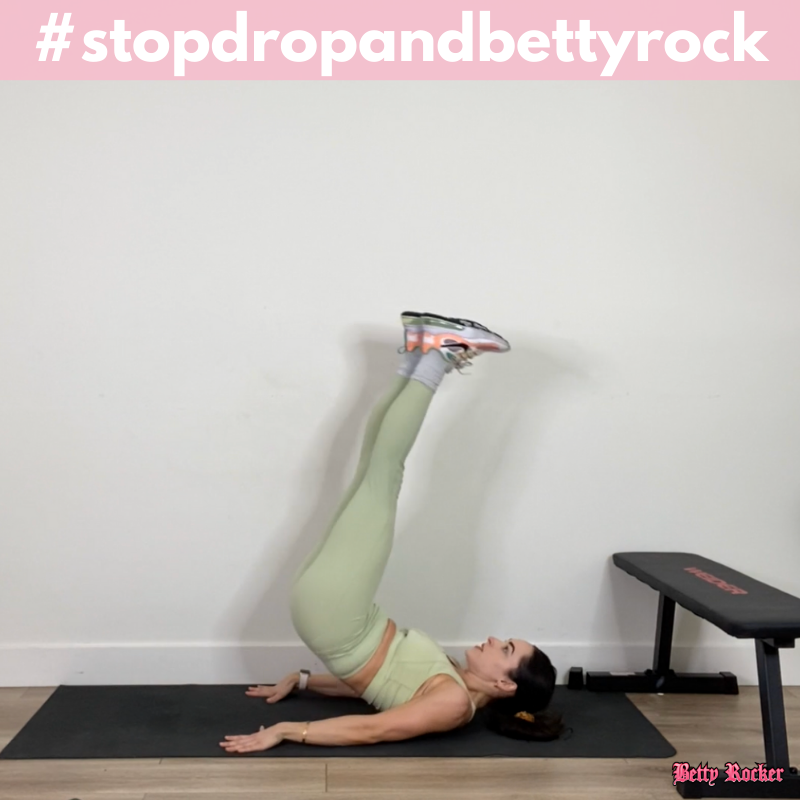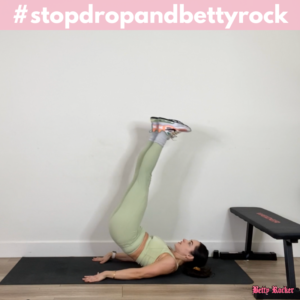 Ready to rock your abs?
Join Coach Roz from Team Betty Rocker to sculpt and strengthen your core with this quick and effective workout that builds in intensity as you go.
Your core consists of more than just your abdominal muscles.
It's made up a group of interconnected muscles in the front, side and back of your torso that are involved in stability and balance, and support every move you make with your arms and legs.
Here are a couple important ones to know about that we'll be targeting in today's workout:
Rectus abdominis, your "six-pack" muscle which gets a lot of attention is actually a very thin muscle that runs down the front of your stomach. It's primarily involved in flexion, and also helps to stabilize your pelvis.
Transverse abdominis is sometimes referred to as the body's "natural weight belt." It is a deep abdominal muscles that wraps all the way around from front to back, and provides both thoracic and pelvic stability.
Internal and External obliques aid in rotation of the torso, and also counter rotation – which helps you stabilize and not wobble in moves like plank for instance.
There are other muscles that are involved in your abdominal stabilization, including your quadratus lumborum (QL for short) which is your primary lower back muscle (and one of the reasons we do Superwoman Lifts). It has an opposing action to the rectus abdominus and training both sides of the core helps us stay balanced. There are also the deep psoas muscles (pronounced SO-az) that are involved in trunk stabilization and hip flexion.
Strengthening and balancing these muscle layers is key in moving well and preventing injury. In today's workout with Coach Roz, you'll find moves that incorporate all of these major muscles for a complete core blast.
Coach Roz is a NSCA Certified Personal Trainer, Certified IIN Health Coach, PSA rated Figure Skating Coach and a Team Betty Rocker Coach in Rock Your Life.
---
One-Off Workouts Are Great, But A CHALLENGE Plan Is Better! You're invited to Rock Your Body AND Your Life…
…in my epic home gym that has new classes every week, 30-day Challenges to keep you on track with a program, your own personal workout library, over 300 healthy recipes, an exclusive support group, access to the Team Betty Rocker coaches, and so much more!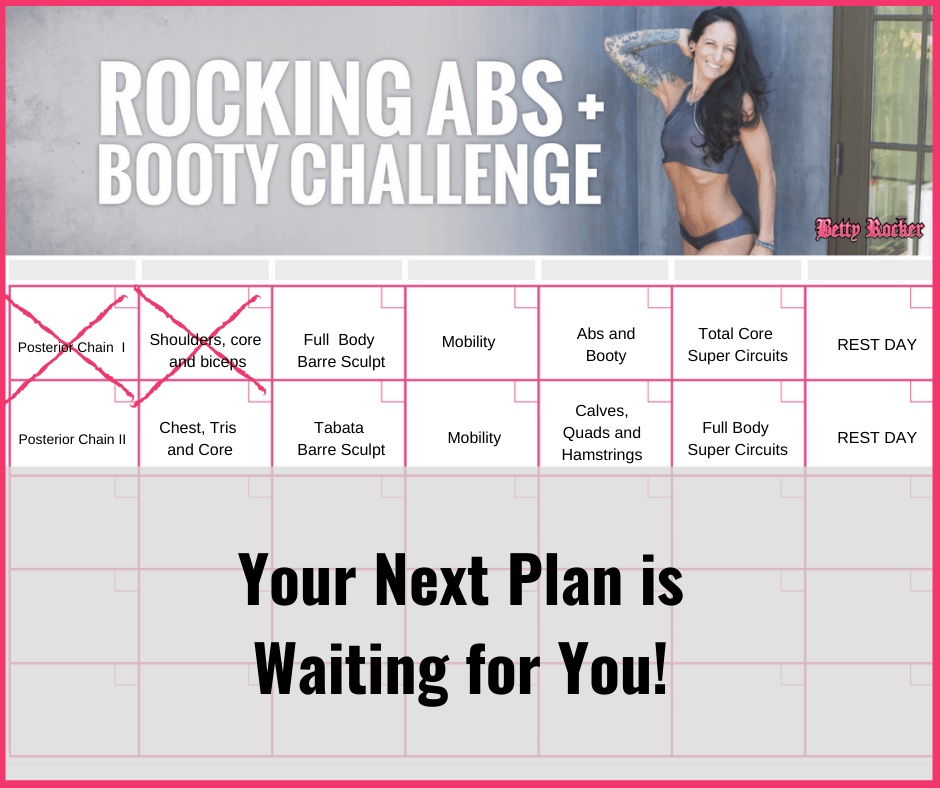 Slow Burn Core Blast
Click to expand and see all workout move descriptions.
Equipment: None (optional elevated surface)
Format: Perform each move for the prescribed time and repetitions and repeat for 3 rounds
Superset 1 
Move 1: Plank Jacks (0:30–0:45)
Begin in a tall plank position with your core engaged, shoulders stacked over your hands and your lower back pressed slightly toward the ceiling.

Keeping your hips flat, jump both feet out laterally to land with your feet spread apart. 

Brace your core to jump your feet back in and repeat for the allotted time. 

MOD: Perform this from an elevated surface or step your feet out and in one at a time.

 
Move 2: Superwoman Hold OR Superwoman Oblique Crunches (0:30–0:45)
Begin lying on your stomach with your arms and legs extended.

Lift your legs and arms off the mat together, using your lower back and glute strength.

Hold this position for the allotted time focusing on keeping your shoulders down and your arms lifted. 

MOD: Begin by isolating your upper body only, leaving your legs on the mat for stability. Perform several upper body isolated lifts. Then perform several lower body isolated lifts. Work on isolated upper and lower body lifts until you feel comfortable putting them together.
Move 3: Sit Up to Cross Punch (0:30–0:45)
Lie on your back with your knees bent, feet on the ground and lower back pressed gently into the mat.

Use your abdominals to sit yourself up and punch your arms one at a time across your body. 

Lower yourself back down with control until you are back in your starting position and repeat.
---
A good night's rest will improve your workout results, and give you the energy you need to conquer your day. Try Whole Sleep from Whole Betty by Betty Rocker for a natural herbal supplement to a great night's rest!

Superset 2 
Move 1: Ankle Taps (0:30–0:45)
Lie on your back with your knees bent, feet on the ground, and gently pressing your low back into the ground to activate Blueberry Spine.

Use your abdominals to slightly lift your chest up toward the ceiling and then laterally bend side to side, reaching toward your ankles.
Move 2: Sit Up Pulses (0:30–0:45)
Lie on your back with your knees bent, feet on the ground and lower back pressed gently into the mat.

Use your abdominals to lift your shoulders off the mat, hold for 1 second and then pulse up slightly further for one second and back down. Repeat this pulse for the allotted time. 
Move 3: Reverse Burpee to Reverse Crunch (8-12)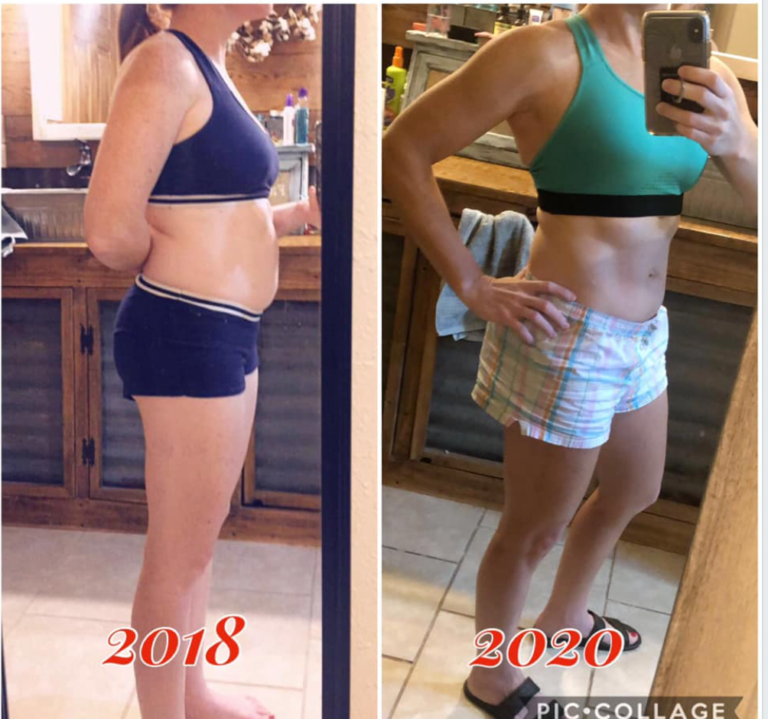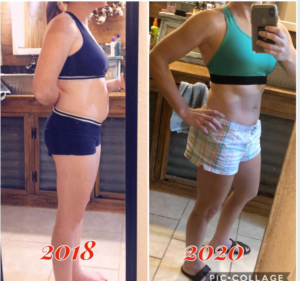 Begin standing with your core engaged and chest up tall.

From a standing position, shoot your hips back to squat down as you sit on the floor and roll back onto your back with your knees coming back towards your chest and lift your hips toward the ceiling for a reverse crunch.

Using momentum, swing your body forward to rock to your feet and back up to a standing position to finish with a jump (watch that your knees don't buckle in as you stand).

MOD 1: When you're learning this move, keep your hands down at your sides to support you on the jump to stand OR use a chair or elevated surface to help you stand up.

MOD 2: If you start to get winded take the jump out and roll back to stand or just roll back and sit back up. Either way you are getting a great core workout! 
Cardio Core Finisher 
Move 1: Mountain Climbers
Begin in a tall plank position with your shoulders stacked over your hands, core engaged, and back flat.

Keeping your hips down, run your knees into your chest and back out by pulling each knee in as far as you can and then back out, one at a time.

MOD: Do this move on an elevated surface by placing your hand on the edge of a couch or table.
Move 2: Squat Thrust Tuck Jump
Begin standing with your core engaged and chest up tall.

Bend your knees and place your hands on the floor in front of you.

Step or jump your feet back to a tall plank, keeping your core tight and back flat, gaze about 6 inches in front of you for a neutral spine.

Jump or step your feet back in toward your hands to land in a squat position, load your weight in your heels and using your momentum, powerfully jump up. 

After landing, powerfully jump to drive your knees up toward your chest and land lightly on the balls of your feet. Repeat the squat thrust and tuck jump back and forth.

MOD: Perform this movement with your hands on an inclined surface, like a chair, couch or ottoman. You can also take the impact out entirely by stepping back and forth rather than jumping, and coming up to a body squat rather than a jump.
Nice work Rockstar! Check in with Coach Roz and me and let us know what move was your favorite. We love hearing from you!
---
…so we can support you in ROCKING your body AND your life! Get stronger and healthier with a community of rockstars to support you, home workout challenges for a fit body, and fresh new workout classes each week to keep you motivated!