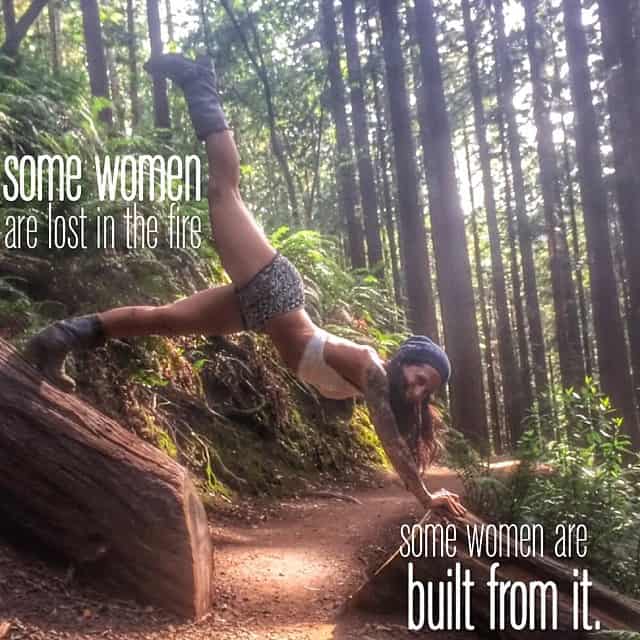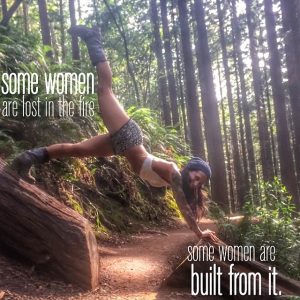 Strong women: may we know them, may we be them, may we raise them.
It's not easy being a woman.
It's not easy feeling constant pressure to look a certain way, be a certain way – pressure you don't even realize you're putting on yourself, judging, constantly comparing, never happy with what you see in the mirror.
You can never be beautiful on the outside if you're full of negativity towards yourself.
You can never be healthy or truly happy until you realize that everything you see around you is a reflection of who you are and how you feel about yourself.
We attract what we project.
If you can't love yourself right now, for who and how you are you won't love yourself in any state, at any size, at any weight.
We attach meaning to numbers that don't matter allowing ourselves to judge and self criticize.
We are human.
We tend to learn the most when we suffer.
Pain makes us stronger when we use it to remind ourselves of how we don't want to be.
I used to look at those magazine girls and think they were so perfect and had it all until I met real people who modeled for magazines and some of them had the saddest stories of all.
Being happy and healthy CAUSES beauty and balance.
Start with your insides.
Smile.
Look for the good and the beauty in others before you look for their ugliness and you'll get in the habit of finding it in yourself.
I know it's easy to think of all the things we'd like to change about ourselves, focusing on our "flaws" and imperfections but I want to invite you to tell me today what your best qualities are.
Sharing yours might just help the next girl notice that she's got some of the same ones…celebrate yourself today. You are so amazing.
---
We Would ALL Love To Support YOU Inside Rock Your Life…
…get stronger and healthier with a community of rockstars to support you, home workout challenges for a fit body, and fresh new workout classes each week to keep you motivated! Oh, and we've got tons of healthy recipes too!