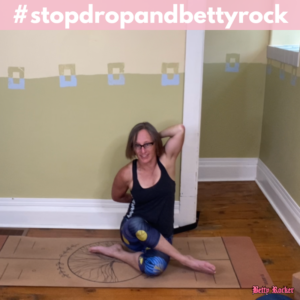 Let your stress melt away with this full body, relaxing flow with Coach Karen!
Slowing down and taking the time for restorative self care like this yoga flow is an important part of your overall balanced training plan.
While it's easy to think that the results we get come from how hard we go, that's not actually true. The results we get depend on how effectively we recover and nourish ourselves AFTER we have trained hard.
Adding in mindful movement like this can help balance your stress pillar and support muscle recovery by giving your muscles and joints a break from high impact or high intensity workouts.
Coach Karen is a yoga instructor YTT 200; YTT 500; and a Team Betty Rocker Coach inside of Rock Your Life – my online home workout studio and women's fitness community!
You can find more of Coach Karen's fantastic yoga classes inside our Rock Your Life online home workout studio and women's fitness community alongside a wide variety of other types of training.
Now join Coach Karen to stretch and relax!
---
---
The Fast Fitness Challenge is a great example of how I structure my programs to give you the perfect balance of strength and recovery. Enjoy time-saving workouts in the 15-20 minute timeframe that sculpt lean muscle and support fat burning. You can find this challenge (and over 50 more) inside my Rock Your Life fitness membership!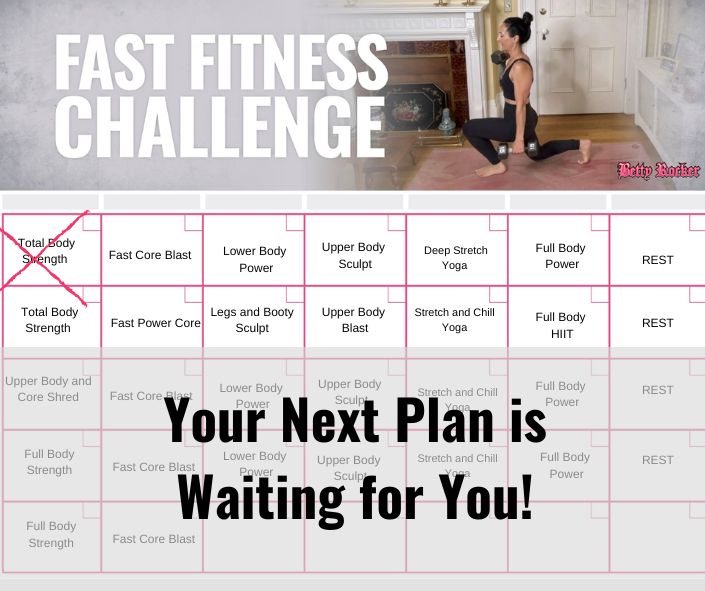 Stretch and Chill Yoga
Click to expand and see all workout move descriptions
Equipment: Optional: Yoga blocks, cushion, strap
1st Sequence
Happy baby pose
Hip circles
Glute and hamstring stretch
Bridge
---

Berry Green Protein is a 100% organic, high protein (22 grams of protein per serving), nutrient-dense whole food powder combining 15 superfood greens and berries into one delicious smooth strawberry vanilla flavored shake!
---
2nd Sequence
Seated wide-angled folds and lateral folds
Hero pose or camel pose
Seated twist
Cow face pose
3rd Sequence
Great job Rockstar! I'm so glad you were able to be present and take time to tune in to your body today.
Be sure to check in below with me and Coach Karen and let us know how you liked this class and what sequence was your favorite!
---
Looking for MORE YOGA?
We have so many awesome yoga workouts inside ROCK YOUR LIFE, my online home workout studio and women's fitness community! And that's not all, you'll find barre, HIIT, strength training and more – plus 30-day Challenge programs you can take anytime to fast track your fitness goals!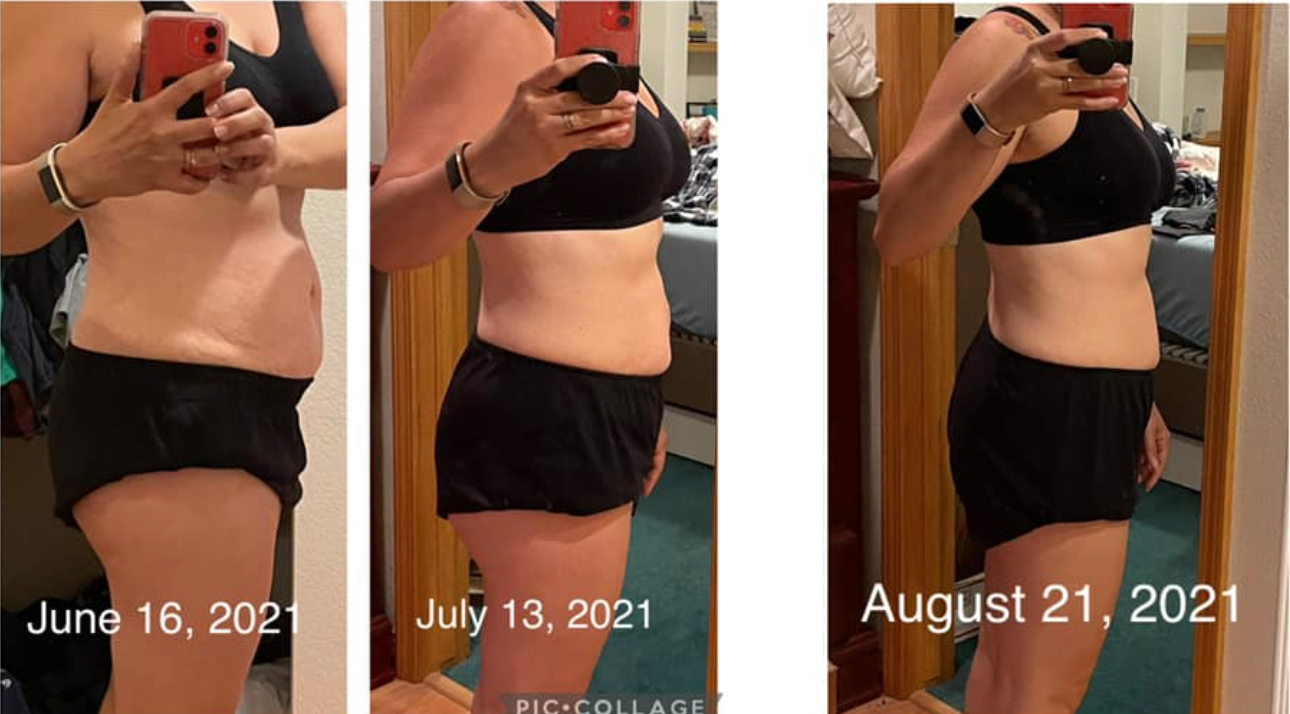 "Took more progress pictures and I am so pleased!! I never thought that I could have muscle definition again at 50 years old! Betty Rocker you have changed my life!
-Denise S, Rock Your Life member