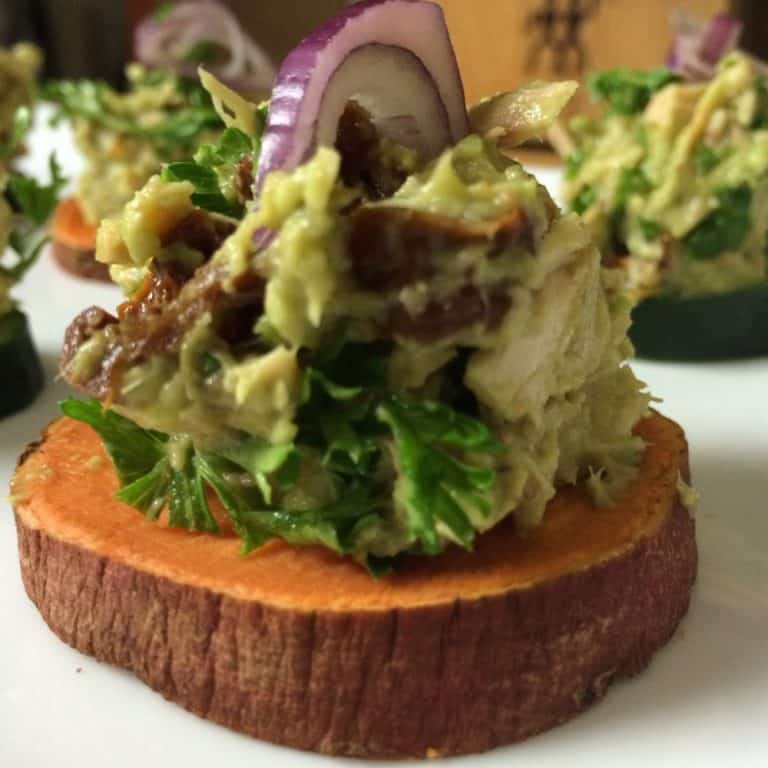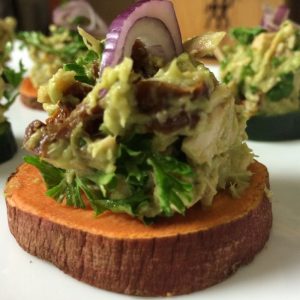 Sundried Tomato Tuna Salad is a variation on my basic tuna-avocado salad recipe that you may have seen before.
I first got the idea to mix tuna and avocado together from my buddy Jeff, who is a complete genius in many areas- not the least of which is eating.
This recipe is super versatile, and it's one I use for everything from a late night snack to lunch on the fly.
You can make it spicy with hot pepper or chili powder, you can add dill, or other fresh herbs to change the flavors, try dicing up vegetables like peppers, celery or carrots and mixing them together. I also like it with a couple of tablespoons of spicy mustard.
Last night I kept it super simple with avocado, a little salt and pepper, and some delicious extra virgin olive oil soaked sundried tomatoes.  I had it on Baked Sweet Potato Discs (recipe below) and sliced cucumbers.
Try this easy and quick recipe anytime, and please share your variations so I can try them!
---
Sun-dried Tomato Tuna Salad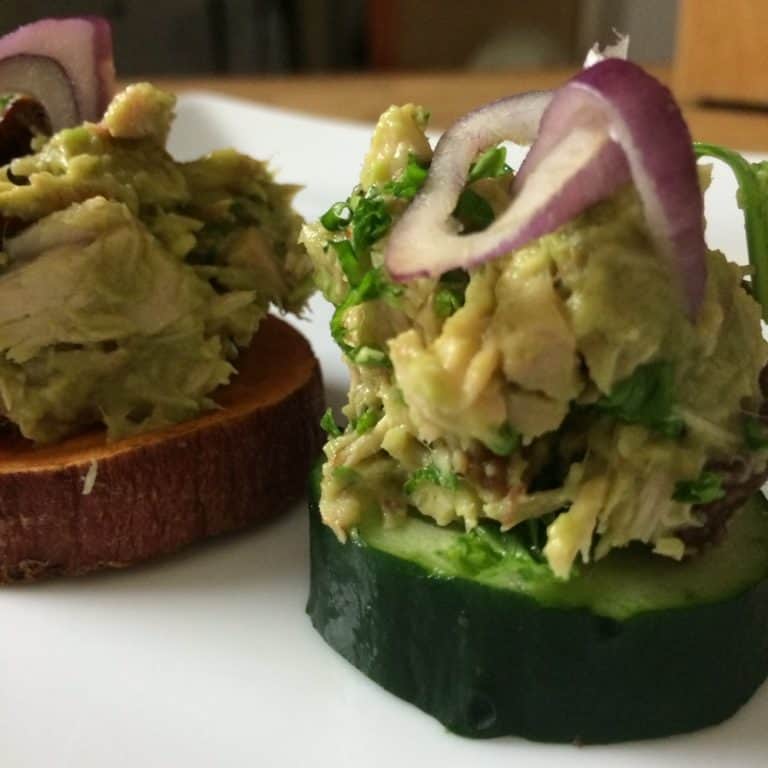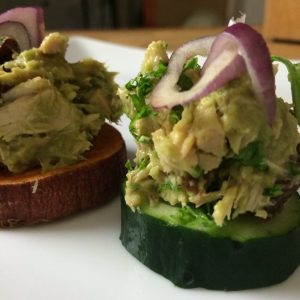 You will need: small bowl, fork, cutting board and knife
Yield: 1-2 servings
1 can white tuna, packed in water
1 avocado
sea salt and pepper to taste
4-5 sun-dried tomatoes, chopped up
1/4 cup fresh parsley, chopped fine
Serve on:
Baked Sweet Potato Discs (recipe follows)
Sliced cucumber
1. In a small bowl, mash avocado and tuna together.
2. Chop sun-dried tomato and parsley, and mix it in.
3. Add salt and pepper.
4. Serve on baked sweet potato discs and/or cucumber slices.
Nutrition Facts
Calories per Serving:

297
Baked Sweet Potato Discs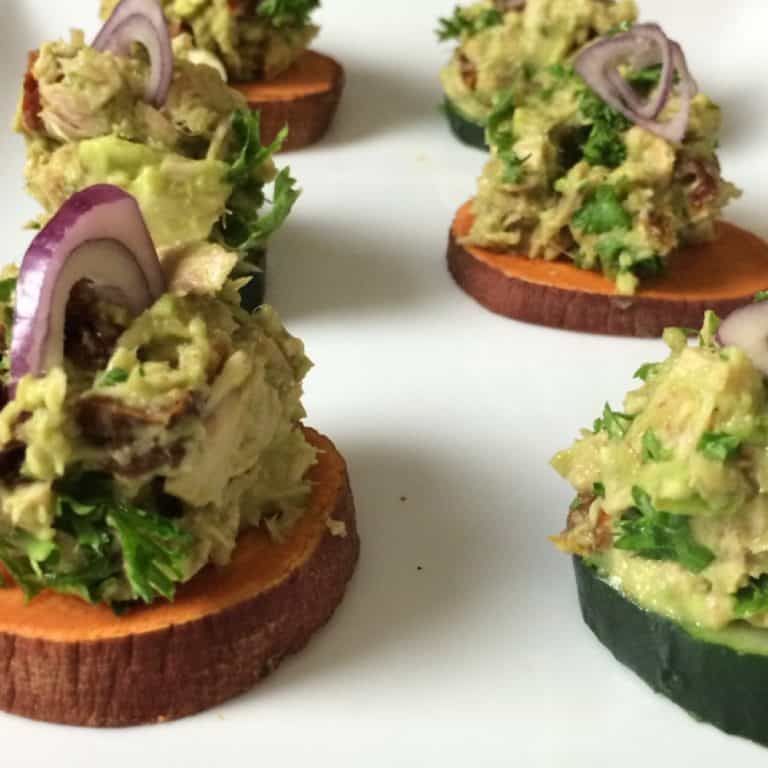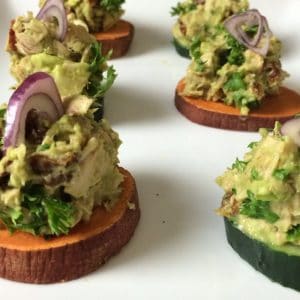 Yield: 2 servings
You will need: baking sheet, cooking oil, cutting board and knife
1 sweet potato
1. Preheat oven to 350 F.
2. Wash sweet potato (I leave the skin on mine for the discs, but you can take it off if you prefer).
3. Slice into even sized discs and spread onto a baking sheet. Spritz with cooking oil.
4. Bake a 350 F for 15-20 minutes, or until easily pierced by a fork.
These make a wonderful alternative to burger buns, can be used as "chips" for dips like guacamole, and double as the perfect slider bottom for simple recipes like this!
---