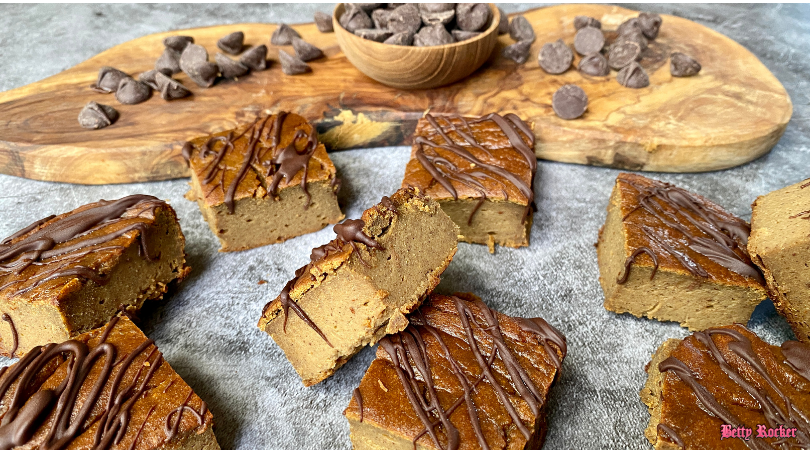 Meet your new favorite protein bar! 
These delicious homemade Sweet Potato Protein bars are filled with ingredients to nourish your body, boost your energy, and give you an extra serving of protein.
While store-bought protein bars can be a convenient way to fuel your body, some varieties contain artificial ingredients and added sugars that aren't as optimal for your goals. I wanted to offer you a tasty, homemade alternative that fuels you with important nutrients.
For this recipe, I used sweet potatoes as the base since they're a fiber-rich carbohydrate (what we call a "complex carbohydrate"), helping you feel full longer and avoid cravings (1).  Sweet potatoes are also a great source of Vitamin A and beta-carotene (2).
Vitamin A supports a healthy immune system, preserves your eyesight as you age and is important for maintaining healthy bones.
Beta-carotene is what gives yellow and orange fruits and vegetables, like sweet potatoes, their rich hues. It has been shown to improve the appearance of your skin, keep your immune system strong and promote good eye health.
I added my I ❤️ Vanilla Protein powder. Protein is more satisfying than fat or carbohydrates, and our body doesn't contain an amino acid storage reserve like it does for fat and carbs. So we need to be sure we're getting it in with each meal opportunity to support muscle protein synthesis, cognitive function, hormone and enzyme function, and so much more. As we age, we absorb less protein than we did when we were younger, meaning it's essential to up your intake.
I like to use a protein powder in a smoothie or in a bar like this to add one more serving to my daily intake. When we include protein in our meals we feel more satisfied more quickly, because protein is more satiating than fat or carbohydrates. Eating a balance of protein will help you feel full longer, stabilize your blood sugar, and help prevent cravings.
I recommend making these bars ahead of time for an easy grab and go treat to enjoy all week!
Sweet Potato Protein Bars
Yield: 9 servings
You will need: mixing bowl, measuring cups and spoons, whisk, 9×9 baking dish, parchment paper
Key: T = Tablespoon; tsp = teaspoon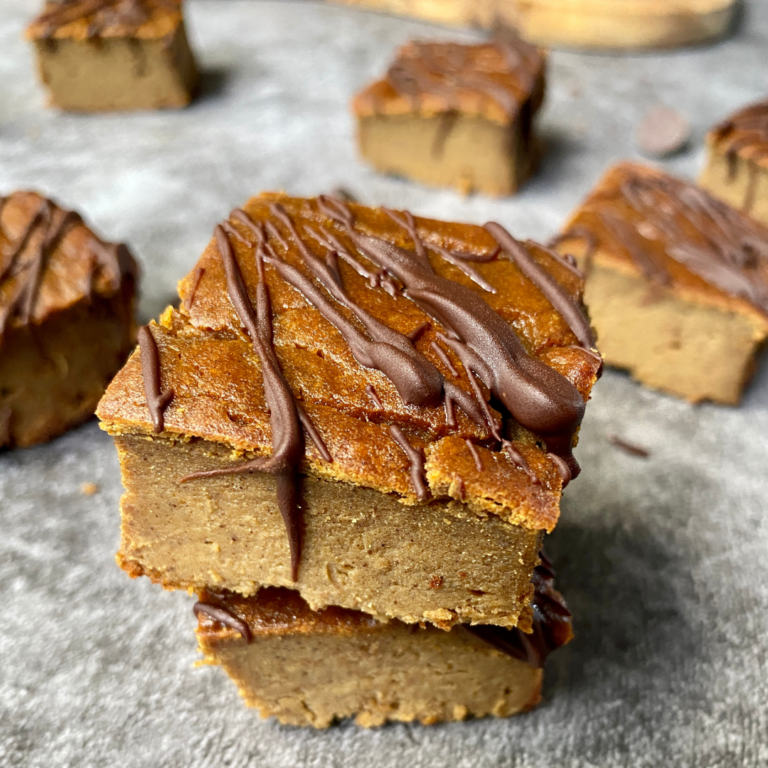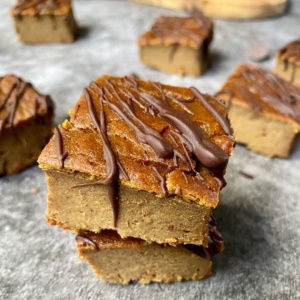 Ingredients
1 (15-oz) can sweet potato puree
1 T vanilla extract
1 tsp cinnamon
1/4 cup organic maple syrup
2 eggs, beaten
1/3 cup almond butter (or nut/seed butter of choice)
1/2 cup unsweetened almond milk
1 tsp baking powder
5 servings (150 g) I ❤️ Vanilla Protein powder
Optional: 3/4 cup dark chocolate, with 70% – 85% cacao, melted* (you can use more or less, as you desire)
Directions
1. Preheat the oven to 375 F.
2.Combine the sweet potato puree, vanilla extract, cinnamon, maple syrup, eggs, almond butter and milk in a large mixing bowl. Whisk together until well combined.
3. Add baking powder and protein powder and whisk together until no lumps remain.
4. Pour batter into a lightly greased 9×9 baking dish (line the bottom with parchment paper for easy removal) and spread out to form an even layer.
5. Bake at 375 F for 25-30 minutes.
6. Let cool, slice into 9 bars and drizzle with chocolate if desired.
*Melt the chocolate in a microwave or in a heatproof bowl over hot water. Drizzle a little chocolate over the top of each bar and let sit at room temperature or refrigerate to set.
Nutrition Facts
Calories per Serving:

204
Can't wait to hear if you make these and what you think!
---
Looking for some help making healthy eating easy?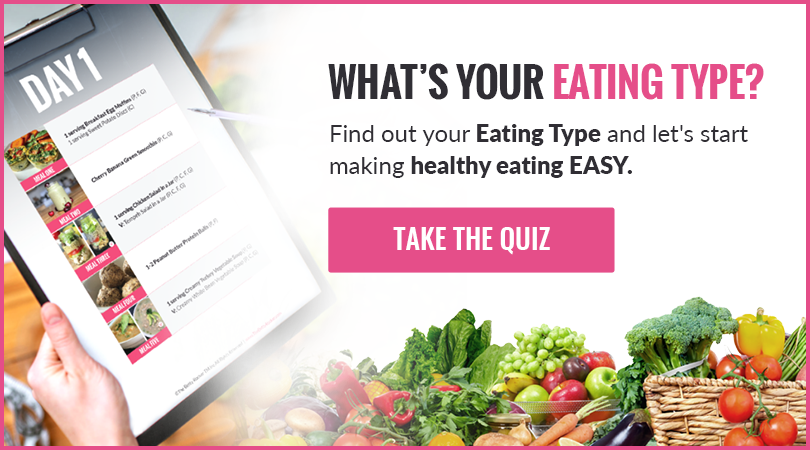 References:
Mei X, Mu TH and Han JJ. "Composition and physicochemical properties of dietary fiber extracted from residues of 10 varieties of sweet potato by a sieving method." J Agric Food Chem. 2010. Web. https://pubmed.ncbi.nlm.nih.gov/20509611/
Rautenbach F, Faber M, Laurie S, Laurie R. "Antioxidant capacity and antioxidant content in roots of 4 sweet potato varieties." J Food Sci. 2010. Web. https://pubmed.ncbi.nlm.nih.gov/20629859/