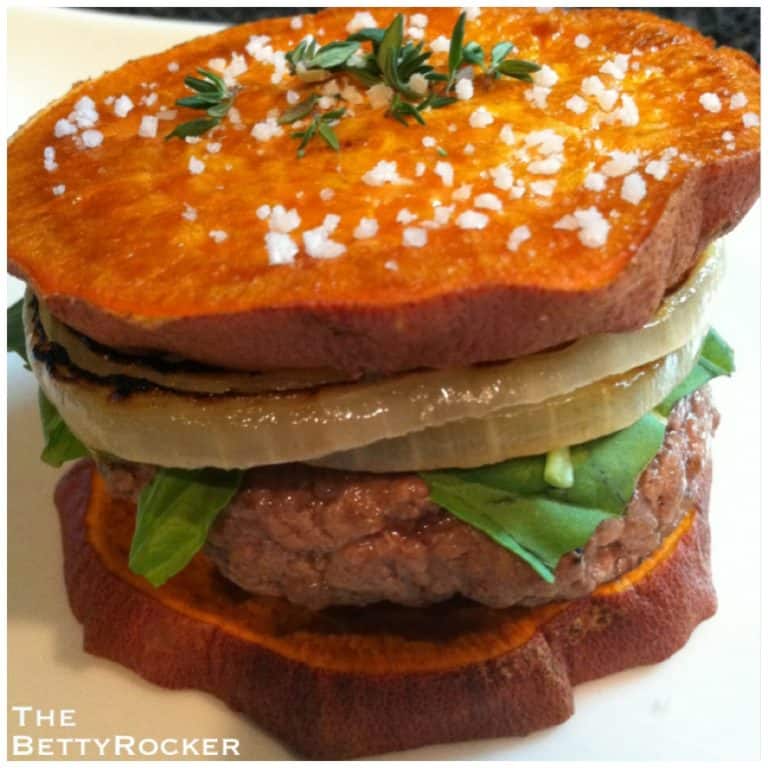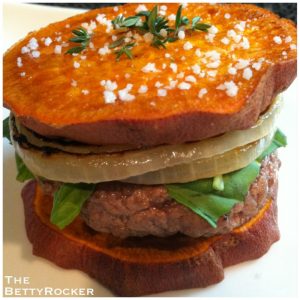 I saw the most amazing sweet potatoes the other day and I was thinking I should turn them into burger buns. You could easily create a vegetarian or vegan burger, even a breakfast burger with this fun idea! So many possibilities….here's mine to get you started!
Sweet Potato Sliders
Yield: 2-3 servings
You will need: knife, cutting board, baking sheet, grill or saute pan, spatula or tongs
1 large sweet potato
1 large yellow onion
1 lb ground buffalo (or beef)
Fresh basil and thyme
Chunky salt
Olive oil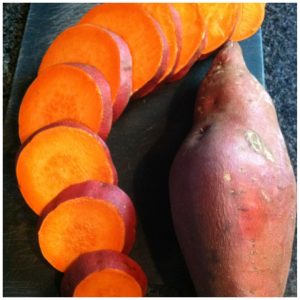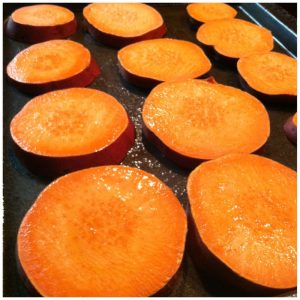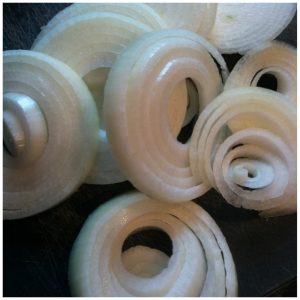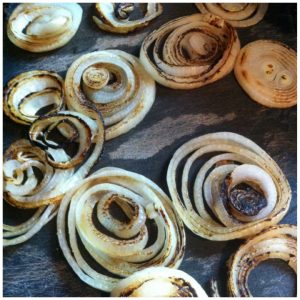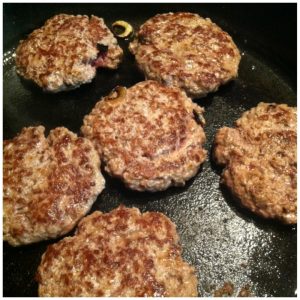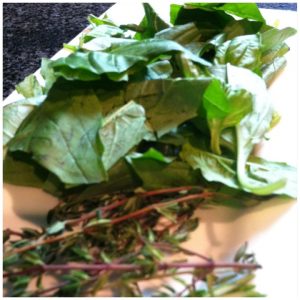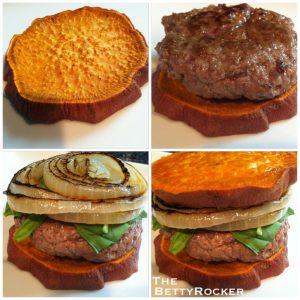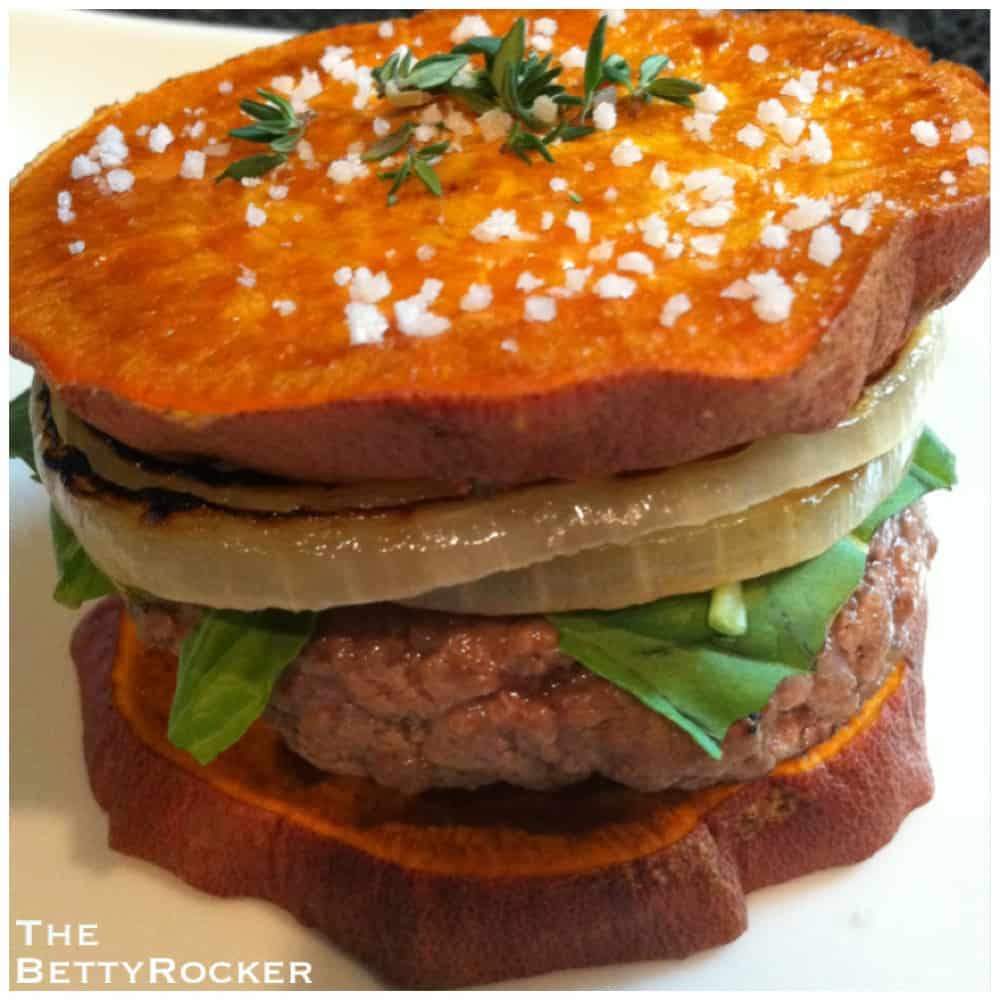 Nutrition Facts
Calories per Serving:

363
If you like this recipe, and you like healthy eating and food prep, you'll love the 30-Day Challenge Meal Plan– where you can use 4 unique weeks of grocery lists, food prep and daily menus – plus get 4 cookbooks with over 160 fat-burning, delicious recipes that your family will love!