The 3 Most Effective Booty Building Lifts
Sample Workouts to incorporate these moves below.

Betty Rocker's home gym created by Rep Fitness 
---
Who wants to build their BOOTY?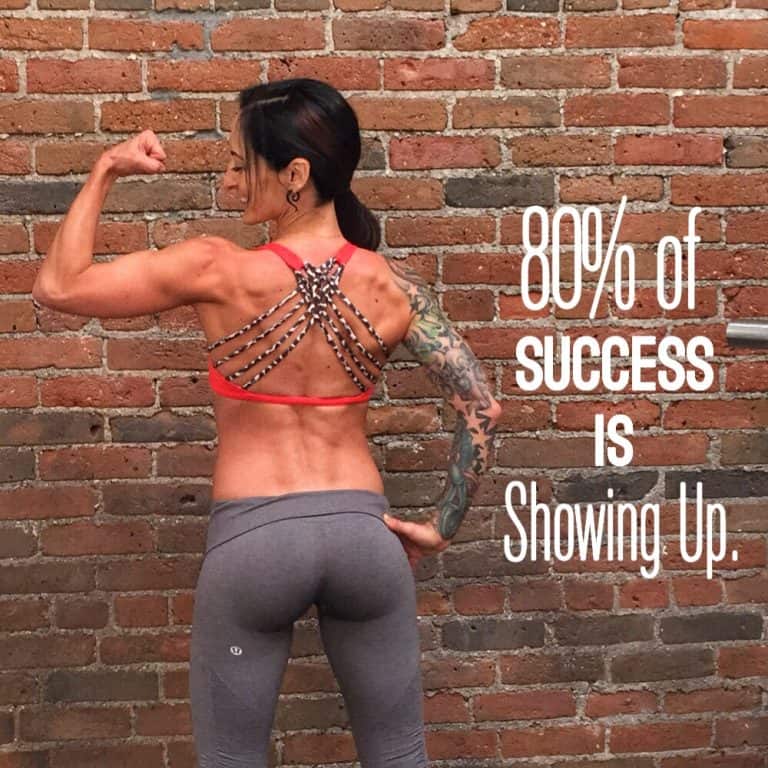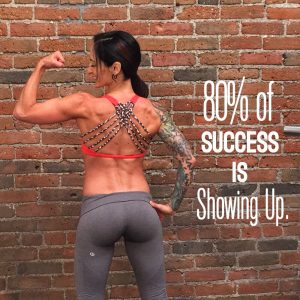 Today I'm joined by 2 other awesome CPT's who happen to be great friends of mine!
Maddie Berkey specializes in Olympic Lifting and Crossfit. Jessica Williams is a WBFF Competitor – Maddie and I are actually going to see her compete this weekend here in Denver!
We got together in my gym this week to break down 3 of the MOST effective booty-building lifts so that YOU can practice them all with proper form and see great results when you include them in your workouts.
Work hard on these moves, and when you're ready for a COMPLETE PROGRAM to follow, get your hands on LIONESS, the ultimate women's strength training program!
Move 1: SQUATS
Squats really are amazing for building a great looking butt – which is really just a byproduct of their true benefit which is developing strong, balanced glutes to support and stabilize your pelvis and all the movements you do.
Keep your feet shoulder-width apart or slightly wider, knees tracking in line with your toes as you squat down. Drive your butt back, and keep your core engaged.

Don't let your back arch and keep your chest up. Keep your weight in your heels and stay light in your toes.

One way to avoid pitching your weight forward or bending your chest down is to work with a box or step behind you to touch your butt down to. It will help cue you to keep your weight back.

To properly get the bar off the rack, position it slightly below shoulder height and step beneath it, bending the knees slightly. Keep your head nice and neutral, arms slightly wider than shoulder width with a medium grip.

Form is paramount here, and becomes even more imperative as you add weight.  Inhale as you come down, drawing your belly button up and in, engaging the transverse abdominals (don't worry if you don't feel this muscle, it's your body's natural weight belt and stabilizes your lower spine and pelvis when you're under load). Exhale as you stand up. 

We want to squat to 90 degrees or slightly below, but it's most important that you are able to do this move with proper form. So if you find that you are losing your core engagement, or your back starts arching, your one of your knees collapses in at a certain point, work on the depth you can achieve while maintaining correct form and each time you squat, work to go just a little deeper. It is very helpful to do squats with a mirror to check your form, or to work with a spotter, buddy or trainer.
Recommended: 3-4  sets.
How to pick your weight: if you can easily perform 15-20 reps, your weight is too low. if you're struggling to get through 5-6 reps, you're a little heavy – unless you're using a specific training program and are an experienced lifter. Aim for a weight that you can nail 8-12 reps with great form, feel through your glutes and legs and is challenging for you.
Move 2: DEADLIFTS
Deadlifts are a super versatile lift that hit the hamstrings, lower back AND glutes. You can vary the position for less intensity on your back if you have any issue there – and if you're not familiar with this lift I recommend trying it with dumbbells and/or an unweighted barbell to get comfortable with the set up and positioning.
Standard Deadlift place your feet hip distance apart, keep a soft bend in the knees and grab the bar. Your knees will change angles during a standard deadlift. Stick to this lift if you have lower back issues, and be conservative with the amount of weight used.

There are a few variations for your grip – try an overhand or mixed grip, both work great. You may find that a mixed grip comes in handy during heavier lifts.

Engage your core and keep your hands in close to your shins. Your back will be flat, tension in your hamstrings and glutes. Lift the chest and press down through your heels to lift the bar, squeezing your glutes.

If you're using a loaded bar with weight plates touch them down and pause to reset your weight back in your hips and heels before driving back up. Imagine you're pressing the earth down away from you.

If you're using dumbbells, don't go all the way to the floor, just go to flat back.  

Be mindful of not rounding your back, even if you're putting the bar down at the end of your set.

Keep your shoulders engaged and a light tension between them to keep them from hyperextending. 

Stiff-Leg This variation targets the glutes and hamstrings a little more than the standard deadlift. Everything above applies, except rather than bending the knees you'll simply have a soft bend in them when you grab the bar. As you come up, press the knees back and drive through the heels.
Recommended: 3-5 rounds. I like doing drop sets – so 12, 10, 8 and 5 – going up 5 lbs total with each round. You can also try doing a solid 4 rounds of deadlifts for 8-10 reps each.
Move 3: FORWARD LUNGES
The forward lunge gets your quads, but as you press back from your front toe, you'll feel it majorly work your booty! In fact, you'll feel the work on both sides of your glutes as you shift between each leg. Pay close attention to your form – anytime we are doing a unilateral (single leg) move, it's easy to become unstable. One of the reasons this move is so effective is because it will force your intrinsic stabilizers to kick on and help you – in your core and in your hips.
Stand with the bar across your shoulders, evenly balanced and with a light but firm grip.

You can also hold dumbbells at your sides.

Your gaze is in front of you, core is engaged, shoulders are back, chest up.

Step forward with your right leg, coming into a forward lunge. Evenly balance your weight on your front foot, not allowing your knee to collapse in.

Your knee is lined up with your toes, and not beyond them.

If you have the flexibility, drop to 90 degrees but only if you can do it with good form.

Press into your front toe to press yourself back to standing. When you do that press, you'll really feel the glutes working.

Repeat on the left leg. Watch your form as you switch legs – we all have a dominant side and sometimes even a subtle hip rotation can cause some variation in your form between each leg.

It's great to have a mirror to watch yourself in to keep from wobbling side to side.
Recommended: 3 rounds. Aim for 8-10 each leg. See above for choosing proper weight.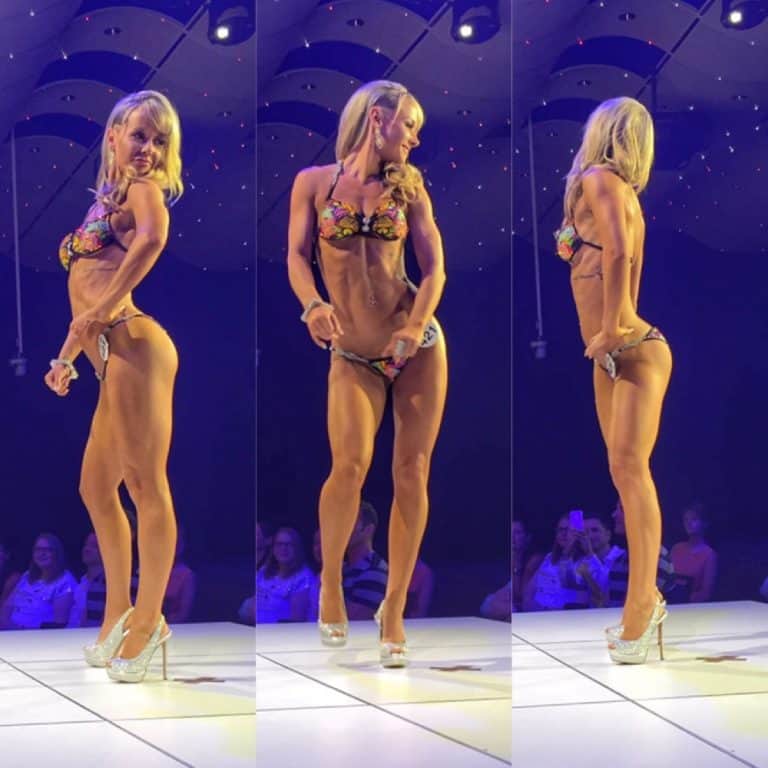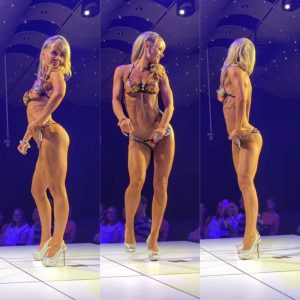 Warming up for your Workouts
Be sure to warm up before your lifts with some plyo – jump rope, run, do hip swings – just get the blood flowing and the muscles warm to prepare them for the work ahead.
It is also super important to warm up for individual heavy lifts by progressively adding weight. Let's say you've got squats and you know you're going to be lifting 95 pounds. You wouldn't just put 95 pounds on the bar and start banging out squats!
The first set should just be the 45 pound bar for a set of 10 reps. After that you'd do a set of 65 for 5-8 reps and maybe one more set of 80-85 for one more set of 3-5 reps.
The stronger you are, and the more weight you're lifting, the more warm up sets you will need to do. For example, if you are deadlifting 225 pounds you'd do a set with the bar, a set with 95, a set with 135 and a set with 185 and one final set of 2-3 reps at 205 pounds.
After you have completed the 2-4 warm up sets you begin your work sets.
Stretching and Foam Rolling
I recommend getting on the foam roller after you train – I spend just a few minutes total after every workout and it makes a huge difference. The foam roller really lets you open and smooth the fascial layer, that deep connective tissue that surrounds and connects all your muscles. Think of it like getting a deep tissue sports massage!
Don't forget to stretch. It's much better to stretch warm muscles – so I usually stretch just after my warmup and/or after my workout.
Sample Workout 1
3 Superset Rounds. Take 1-2 min rest between exercises. Complete 3 rounds of each superset before moving on to the next.
Squats* 12,10,8
Jump Squats (bodyweight) 10-15
Forward Lunges 10 each leg
Kettlebell Swings 10-15
Reverse Curtsy Lunges 12 each leg
Wall Sit Hold 45-60 seconds
*go up in weight and down in reps each set
IMPORTANT: Don't complete leg workouts on consecutive days. Muscle grows when we rest it, NOT when we're training it. So give that hard work you did a chance to show up by taking a day or two between training the same muscle group. It's fine to train other body parts the next day if you feel well-rested and recovered and can give it 100%, but listen to your body.
---
Meal Plans, Video Demos, Downloadable Guides and 8 Weeks of Training with your Coach, Betty Rocker!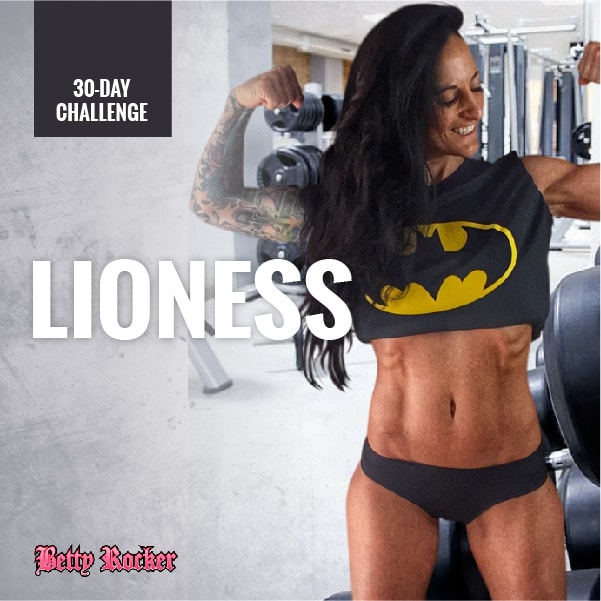 ---
Featured in this Article
Bree Argetsinger, AKA Betty Rocker: CHEK Certified Exercise Coach, ISSA Sports Nutrition Coach and Holistic Health and Personal Growth Coach
Get more motivation from Betty Rocker on her Facebook and Instagram pages!
Madeline Berkey: CPT specializing in CrossFit and Olympic Lifting, Holistic Nutritionist
Get more from Maddie on her blog at www.MadWellness.com
Jessica Williams: CPT and WBFF Competitor
Get more from Jessica on her Instagram Page @rocknfitdiva