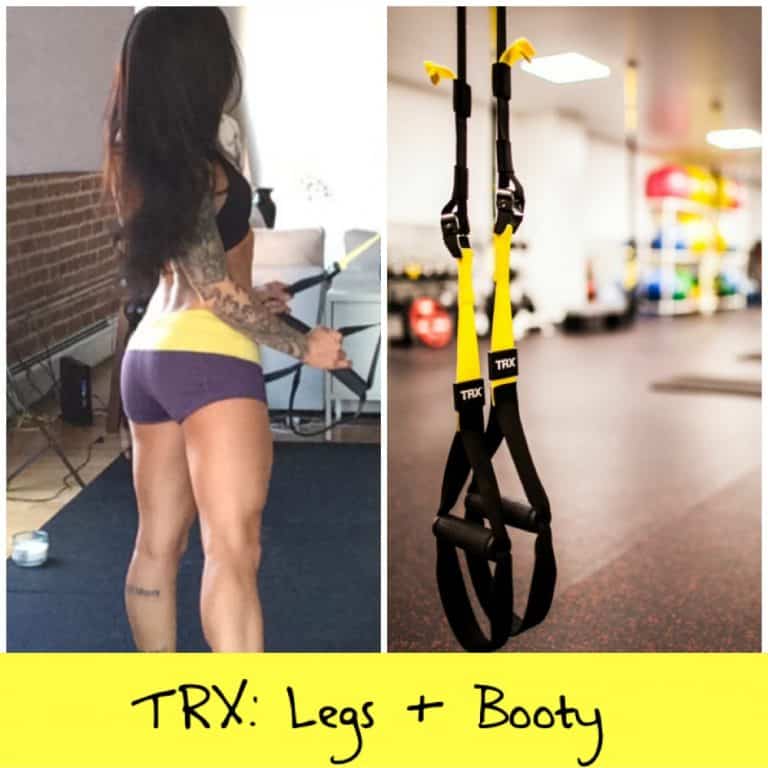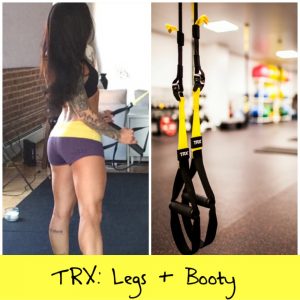 I got a TRX for my house because I love how this simple system takes my bodyweight workouts to the NEXT LEVEL.
They have them at a lot of gyms, and if you want to put one in your house you can order one on Amazon.
I love mixing up my workout programs throughout the year, and after 8 weeks of lifting I wanted to give my joints a break and focus back on calisthenics.
So I'm combining TRX resistance training with my famous bodyweight circuits – and feeling awesome!
To learn the most effective TRX moves and stay on point with my lean, shredded body goals I got a 12-week TRX workout program from the legendary Dan Long.
I've been working my way through the Intermediate program. I thought I was strong – haha! These moves are super challenging and I feel sore for days afterwards.
I love Dan's approach to TRX training. He uses these same methods with the celebrities he trains – I like the "less is more" approach, as in, spend less time doing MORE effective workouts that recruit multiple muscles – to see MAXIMUM results in less time.
Check out all of these leg and booty moves that will give you sore buns and totally strengthen and sculpt your lower half!
---
Do each move for 0:30 or 0:45 and go for 3 rounds – here's the full 12-week program I'm using, Suspension Revolution – and if you get it be sure to let me know when you start!
1- Plyo Jumps
2- Alternating Single Leg Front to Back Lunge
3- Plyo Jump Switches
4- Single Leg Squat Hops
5- Hamstring Curls to Scissors
6- Runners on your Hands
7- Single Leg Curl and Hip Raise
Betty Rocker's TRX from TRX Training
---
Doing one-off workouts like this is great, but following a plan is better!
Take my quiz to find out what the best workout system for reaching your goals is!