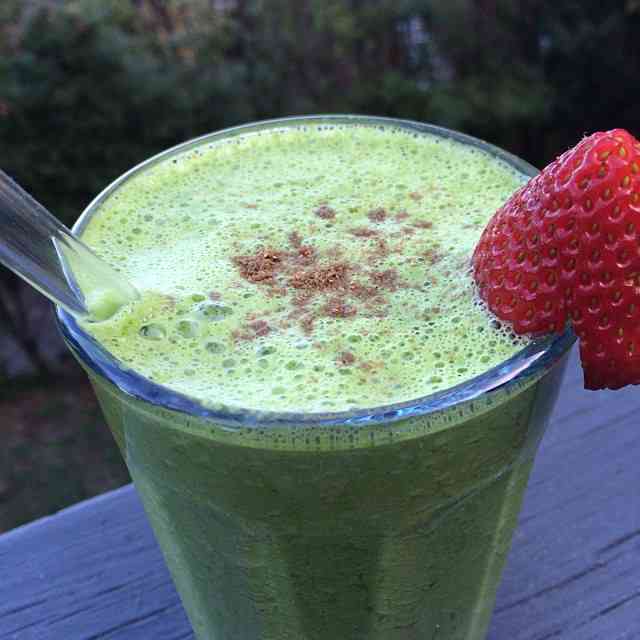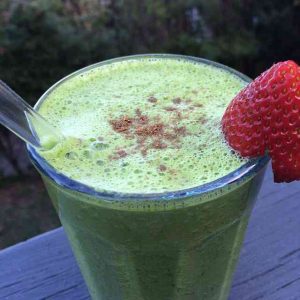 Good Morning friends! I'm having a Green Smoothie for breakfast with my eggs today.
If you've gotten my 30-Day Challenge Meal Plan that has tons of delicious green smoothie recipes, be sure to tag me in your smoothie pics! I love seeing your healthy blends!
This recipe is super simple, and loaded with the kind of immune-boosting, energizing nutrients you want to start your day with.
When I make a smoothie for breakfast, I like to pack it full of foods rich in fiber to help support and maximize the productivity of my digestive system, foods rich in anti-oxidants like vitamin C to wake me up and energize my body, and a good balance of fruit and greens so it tastes delicious 🙂
1-2 cups Greens 2 kinds (I always get assorted greens. Try baby greens if they're available – they're mild and less bitter than mature greens if that is helpful. Greens I like include spinach, kale, chard, romaine, bok choy, watercress or another dark, leafy green!)
1 stalk Celery
3-4 sprigs fresh Parsley – loaded with vitamin C!
8 Grapes (I used 8, but if you want to make it a little sweeter, add more)
1 Apple
3 T hemp seeds
1-1.5 cups unsweetened almond milk – light and delicious and no added sugar makes this the perfect base for your breakfast blend.
Blend.
Sprinkle with cinnamon and garnish with a strawberry because

you deserve to eat food that's pretty

!
Nutrition Facts
Calories per Serving:

378
---
Smoothies are one part of my complete daily healthy eating plan!