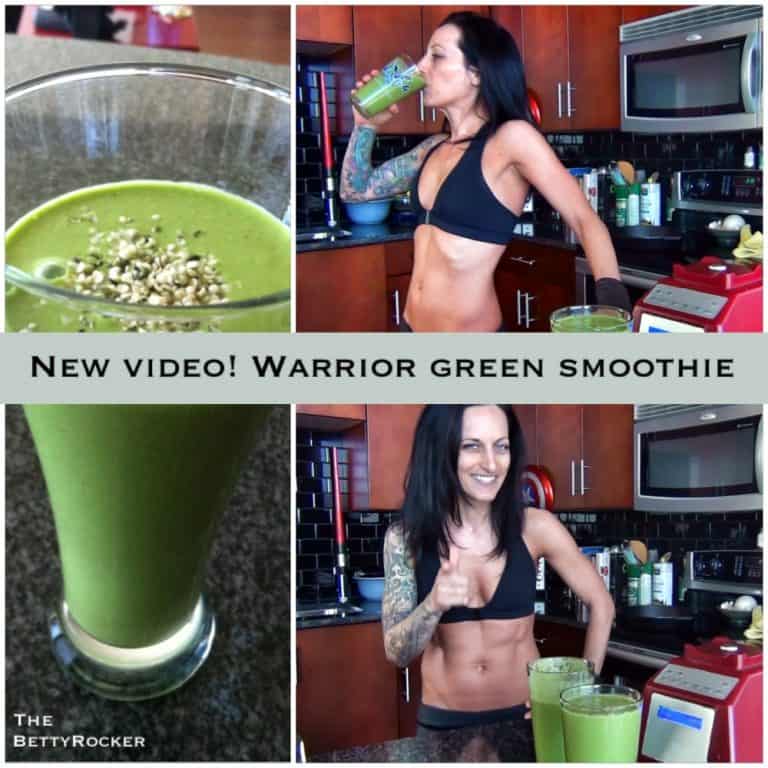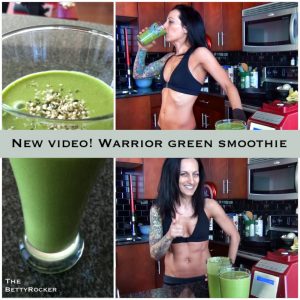 Focusing on including as much nutrient density as possible in your meals is one of the most sustainable, healthy ways to lose weight and burn fat.
Nutrients to focus on include protein, fat, carbohydrates and greens (I call greens a separate group because they're so important for their numerous health benefits):
It's really easy to get those nutrients in your body with a green smoothie – so be sure to try out today's "Warrior Green Smoothie."
This green smoothie works great as a post-workout blend, could be a light meal replacement and will give you fantastic energy! It's got antioxidants, vitamins, anti-inflammatory compounds, fiber, protein, simple carbs, and just a little healthy fat.
Warrior Green Smoothie
Yield: 1 serving
You will need: blender, measuring cups and spoons, knife, cutting board
1 T chia seeds
1 cup almond milk (you can add more later if your smoothie is too thick)
1/4 tsp Nutmeg
1/4 tsp Cardamom
1/4 tsp Cinnamon
1/2 orange, juice of
1 pear
5 strawberries
1 serving (30 grams) I ❤️ Vanilla Protein
2 cups of assorted kale (or other dark leafy greens of your choice)
Additional water as needed
Nutrition Facts
Calories per Serving:

415
---
I love adding a green smoothie in just about daily, and my meal plans offer you many different delicious recipes so you can add them in the mix with the rest of your whole foods.