Last night, a woman named Jess wrote me on instagram to say,
I feel horrible! I did the 30 day challenge consistently and was down to the last 4 weeks of the 90 day and slacked off. Between moving into our new house, finishing renovations, work and getting my 3 kids ready for back to school I've definitely fallen off track. I've eaten more fast food than I care to admit and haven't worked out at all. A good chunk of my results are gone. But tomorrow I commit to starting again! Thank you for all your inspiration.
I could really feel her struggle. And I could relate.
We've all been there.
We start a plan and then life happens.
We feel terrible for not being able to stick to it.
But it's NOT terrible!
Here's what I wrote her back, and what I've had to tell myself in the past:
Hey I just want you to know it's okay that you fell off for a bit so you could take care of important life stuff. Moving is super stressful, and that requires a lot of focus and energy. Not to mention all you do for your family. So don't be hard on yourself for taking a break from your fitness for a bit. It's still there for you and always will be, and the fact that you're so committed to getting back to it speaks volumes! You got this!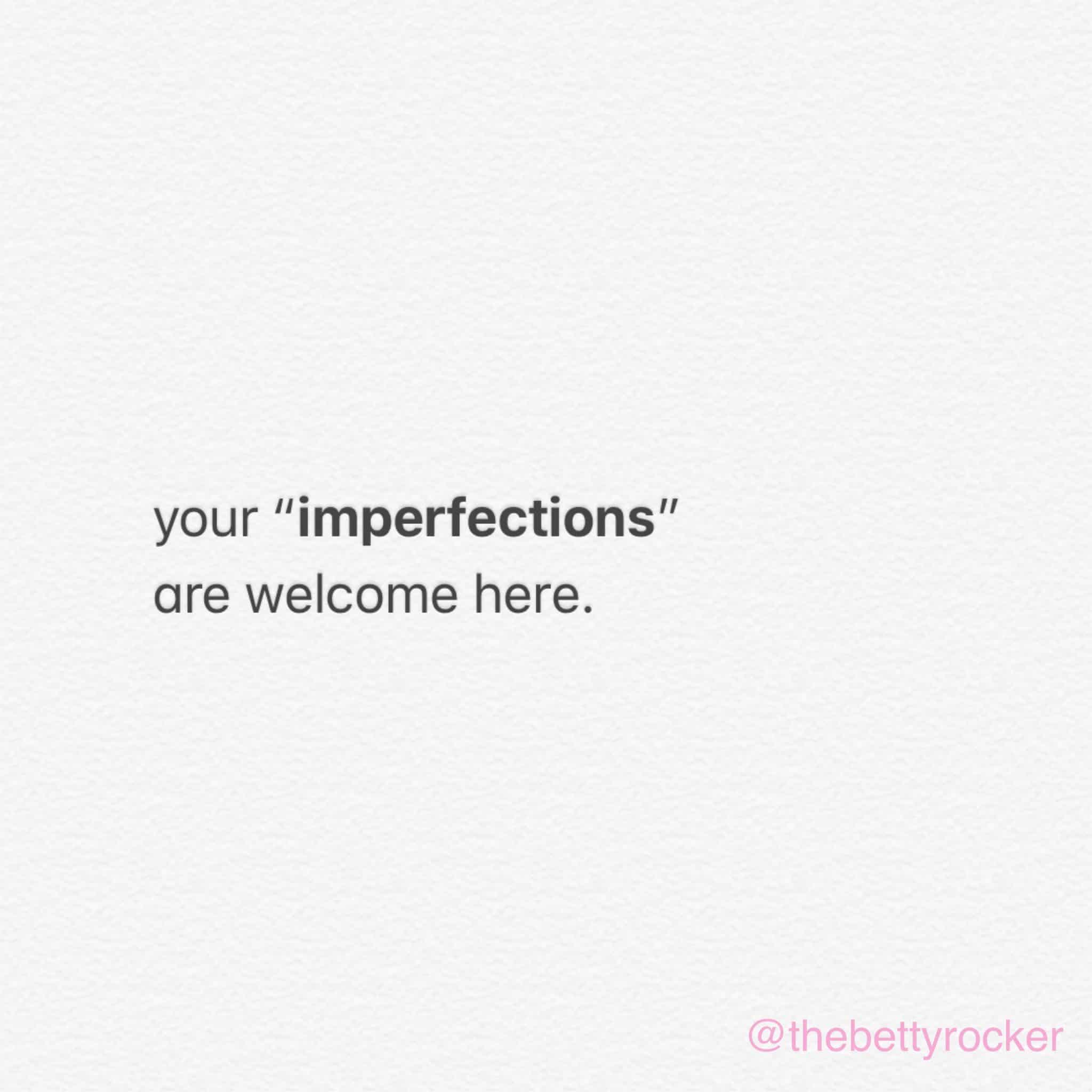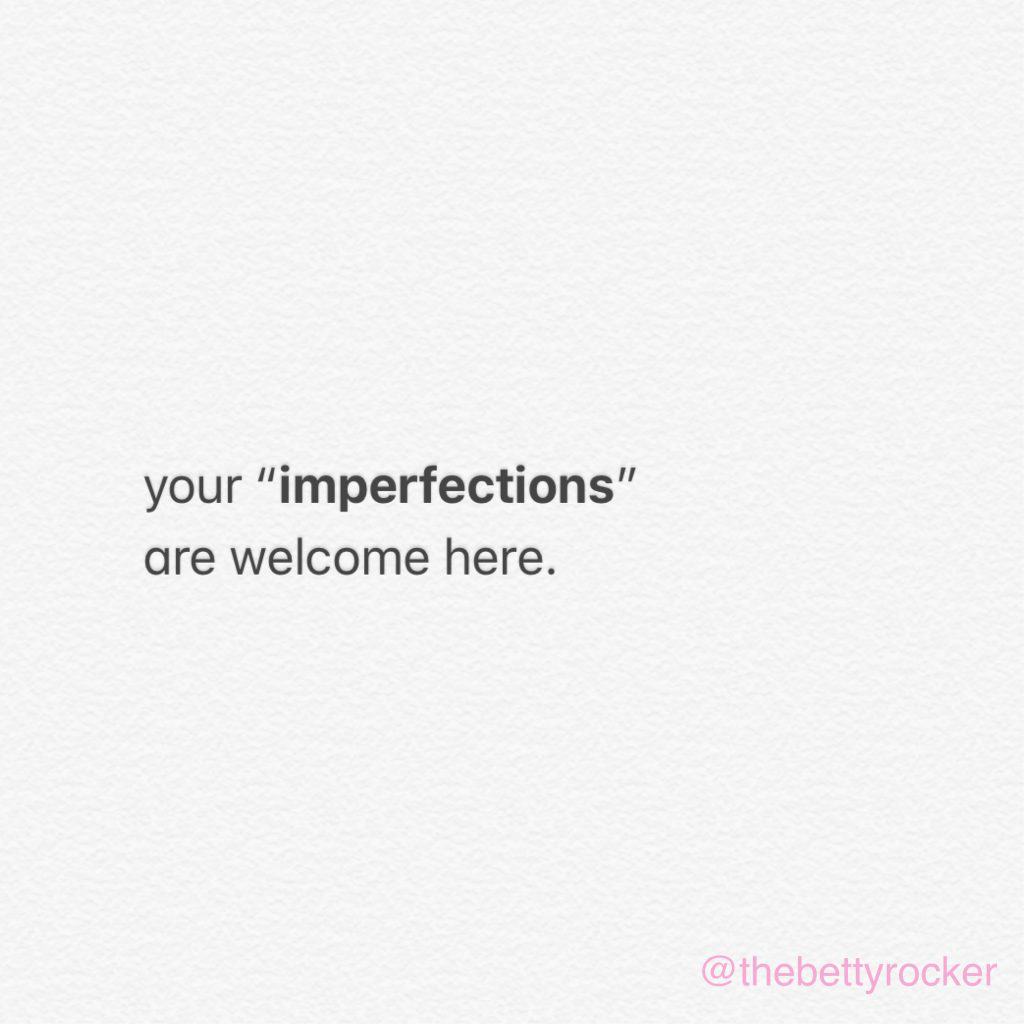 I just want you to remember that your "imperfections" and the things you "get wrong" are welcome here.
Forgive yourself for not "saying the right thing" every time.
For being socially awkward sometimes.
For not being graceful. Oops.
For falling off track.
For beating yourself up mentally.
FOR NOT BEING PERFECT.
You are always doing your best.
And the more consciously and kindly you treat yourself when you stumble, the stronger you rise and the better you do next time.
The best of you is like the best of me – unique, doing her best, and #perfectlyimperfect ❤️
Embrace the journey and own the body you're in, the thoughts you have, the actions you take. If you don't like them, take action and UPGRADE them.
If you're not the vision of yourself that you want yet that's ok, the way you treat yourself and love yourself right now will be exactly what gets you where you want to go.
Be kind to yourself along the journey.
Forgive yourself for your "flaws." When you reach that place you are aiming for, you'll be so much more content if you have practiced kind self-perception along the way.
We are now and always will be works in progress and there is so much beauty in that dynamic creation process.
You are brave and courageous and amazing. ❤️
---
Come join us and let us support you on your journey of fitness and health – with home workout challenges, workout classes, healthy recipes, and our private support group!