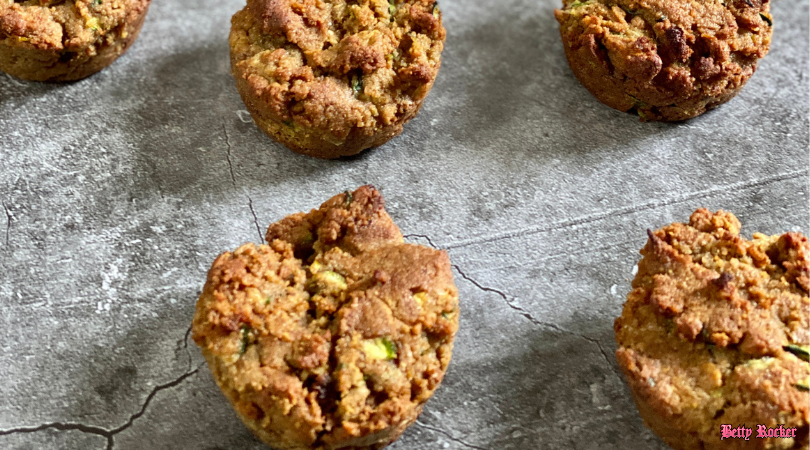 These healthy Zucchini Muffins are easy to make and packed with flavor! I love having these for breakfast or for a delicious snack.
Zucchini Protein Muffins
Yield: 8-12 servings, depending on the size of your muffin tin
You will need: measuring cups, measuring spoons, mixing bowl, muffin tin, rubber spatula, whisk
Key: T=Tablespoon; tsp=teaspoon
Ingredients: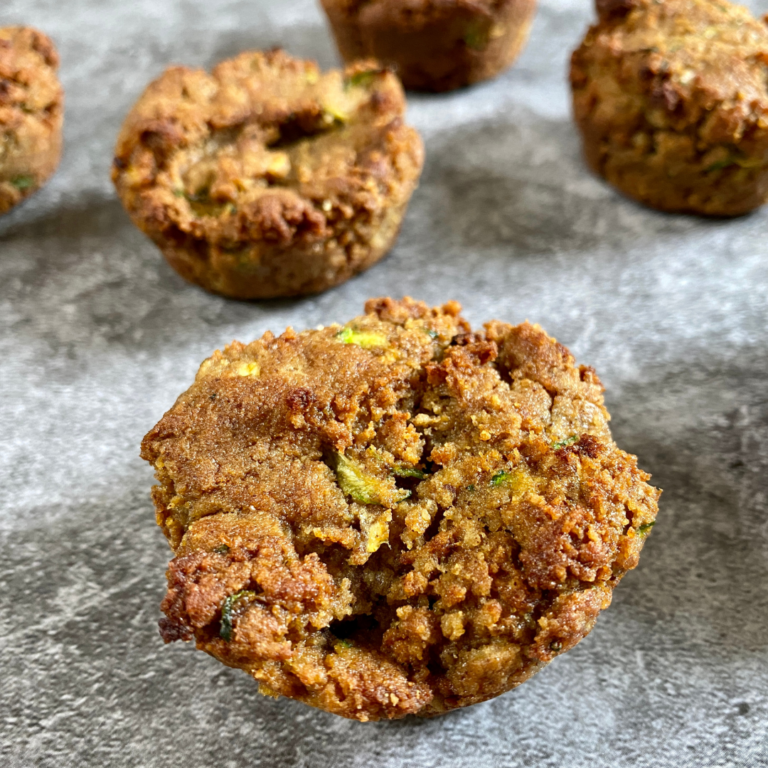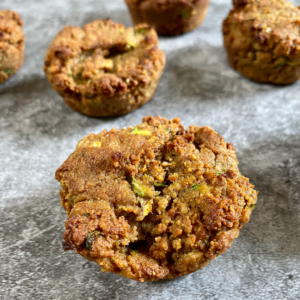 1 cup zucchini, finely shredded
2 eggs
3 T fresh orange juice
4 T coconut oil, melted (or avocado oil, or extra virgin olive oil)
6 T raw honey
4 T water
1⁄2 tsp vanilla extract
1 tsp cinnamon
1 tsp baking soda
1⁄4 tsp sea salt
1 cup + 2 T almond flour
5 servings (150 grams) I ❤️ Vanilla Protein powder
Instructions:
Preheat the oven to 350 F and oil or line your muffin cups with cupcake liners.
Shred the zucchini, be sure to press excess liquid out after shredding/grating.
Whisk together the zucchini, eggs, orange juice, coconut oil, honey, water and vanilla extract
In a separate bowl, mix together the remaining ingredients.
Combine the wet and dry ingredients until just mixed – do not over mix.
Fill the muffin cups 2/3 full and bake for about 20 minutes.
Enjoy Rockstar! Leave me a comment below and let me know how your muffins turn out – I love hearing from you!
---
Support your active lifestyle with delicious vanilla protein!
I ❤️  Vanilla Protein has 20 grams of premium plant based protein from 4 superfood sources with all the essential amino acids to fuel your workouts, boost your energy and support your body!