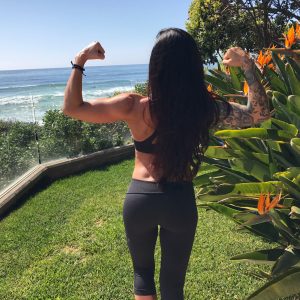 What's up Rockstar…if you're looking for an effective booty-licious workout that you can do absolutely anywhere in just 15 minutes…
Look no further!
You're going to love today's H.I.I.T. circuit. This High-Intensity Interval Training workout is fast, fun, and explosive – and it's going to WORK your booty and legs!
What makes HIIT so awesome?
Studies show that regular HIIT exercise has a number of important benefits, like significantly increasing both your aerobic and anaerobic fitness levels, boosting your metabolism, and strengthening your cardiovascular system.
(Read more about the difference between the 2 types of cardio and how they benefit you right here!)
Plus, HIIT workouts formatted like this one will build enhanced fast-twitch muscle fibers, which are awesome for strength, power, and a tight, toned look, as well as losing body fat while maintaining muscle mass.
And as if all that isn't motivation enough, you'll do it quickly, experiencing all those benefits in under 15 minutes!
---
One-off workouts are great, but having a plan to follow is even better! Take a 30-day Challenge in Rock Your Life and have workouts like this formatted into a plan to follow!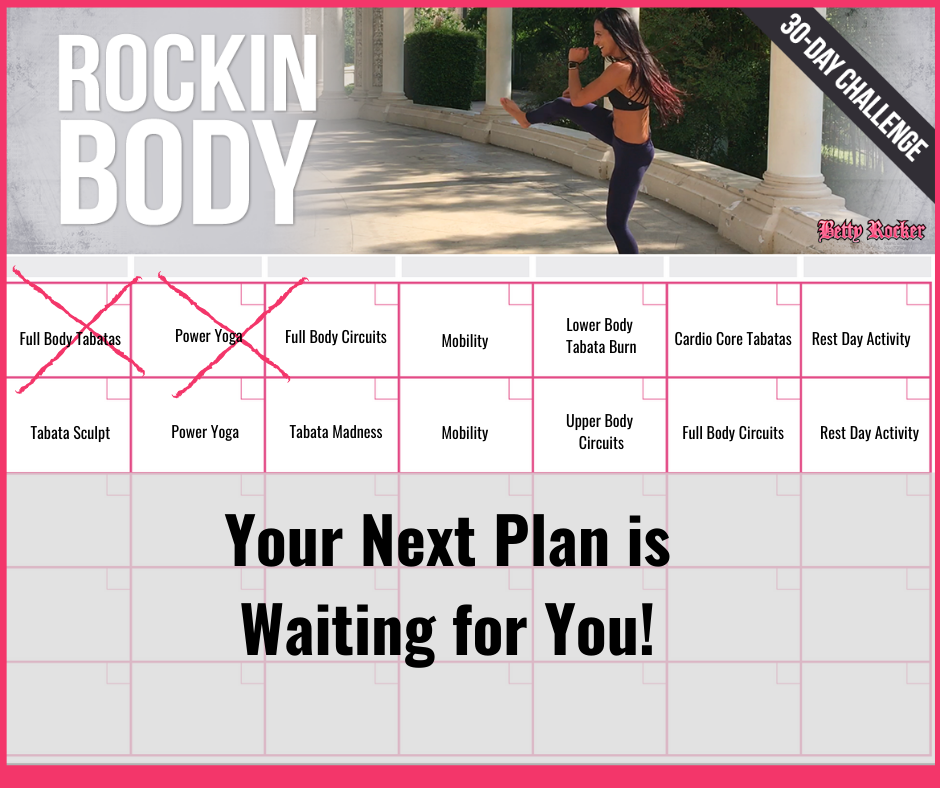 15-Minute Booty and Legs HIIT
Click to expand and see all workout move descriptions.
Warm Up (0:45 – 2:31)
Workout (2:51 – 12:22)
Format: 2 rounds shown in video, for prescribed time. You can repeat the video to complete a total of 3 or 4 rounds if time/energy allow. Take rest as needed.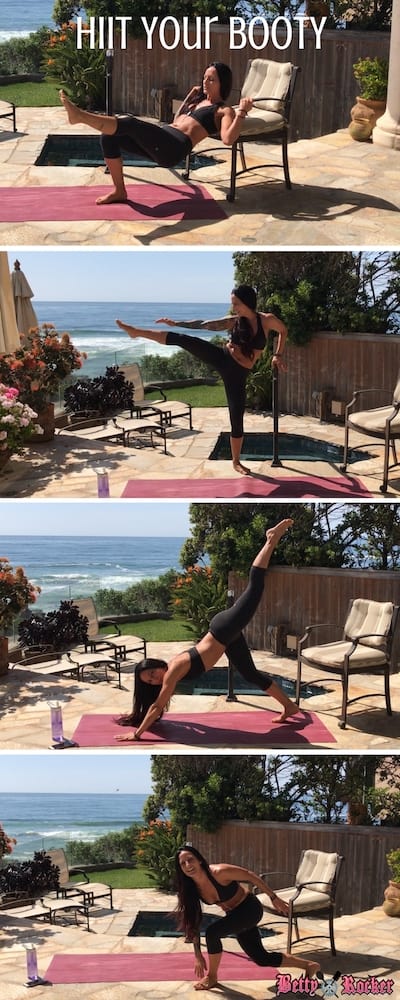 1. Skater Lunges (0:45)
This is an explosive cardio move to get your heart rate pumping!
Start in a curtsy lunge position by stepping back with your right leg to just behind or slightly past your left leg.
Jump to switch legs and continue until the time runs out.

Mod: Take the hop out and do alternating reverse curtsy lunges.
2. Single Leg Hamstring Pull Throughs (0:45)
Come down to a seated position, dig your heels into the mat and your hands next to your hips – fingers facing forward.
Pull your butt up and through squeezing your booty and the top.

A slightly more advanced move if you feel like you have that mastered is trying it with an alternating single leg.
3. Sumo Squat Crescent Kicks (0:45)
Start in a sumo squat position with feet wider than hip distance and toes turned out at an angle.
Squat down, knees are in line with your toes, lift your leg laterally when coming up.
You can do ballerina arms with this or float your arm so your fingers meet your toes.

To make it easier to balance and master this move, hold on to the wall, chair, or whatever you have to help keep you stable.
4. Squat Thrust Star Jump (0:45)
Bend your knees, place your hands below your shoulders.
Jump back into plank position, jump back forward keeping your weight back in your heels.
Explode up and open your arms and feet wide. Land softly in the same position you started.

Mod: To make this move lower impact, come down, plant your hands and step your feet back and then step them back up. Come up to a body squat, floating your arms overhead into a star position and taking the jump out.
5. Single Leg Hip Thrust (0:45)
Come down, balance your upper body on the side of your chair.
Put your right foot down into your mat, squat your booty down, press up and away.
Position yourself so your weight is going straight down into your heel.

Mod: If you're working on your strength and balance you can take out the single leg and do a double leg hip thrust, either way is perfectly fine.
Cool Down (12:45 – 14:14)
Leave me a comment below and let me know where you're working out from today! You're part of the #stopdropandbettyrock movement, and YOU are awesome!
---
…so I can support you in ROCKING your body AND your life! Get stronger and healthier with a community of rockstars to support you, home workout challenges for a fit body, and fresh new workout classes each week to keep you motivated!