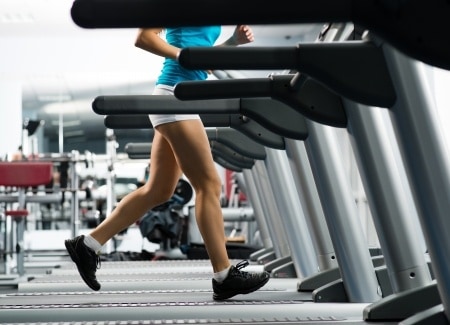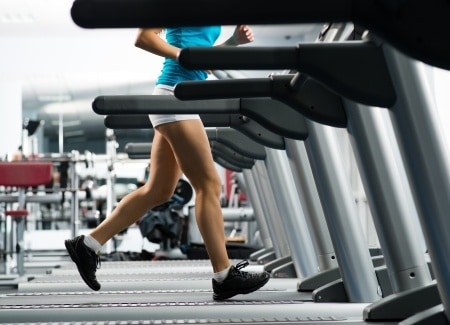 I just received a note from Gina in Cleveland, Ohio and thought I'd share it with you…
"Hi Betty Rocker! I've been following your blog for a while, and I was wondering about cardio.
I typically do a lot of long treadmill workouts, but I don't feel like I'm making much progress.
What's the deal with cardio anyway? I hear so many different things."
Great question Gina!
What is the deal with cardio?
You might be wondering too, which is why today, I'm going to talk about All Things Cardio: what it is, why it's important, and how to tell if you're doing it right to get the absolute maximum results no matter what your goals!
What is Cardio?
Cardio (short for "cardiovascular training") is a form of aerobic exercise (as opposed to anaerobic,) and includes both "steady-state" activities – think running, biking or swimming at a steady pace – and high-intensity activity like HIIT training or Tabata workouts (which can ALSO be done while you're running, biking or swimming, but also in other ways which I'll talk more in a bit…).
Aerobic exercise elevates your heart rate which forces you to take deeper breaths. As this happens, your heart pumps oxygenated blood through your system, delivering that oxygen to the muscles, tissues, and organs in your body.
(Just for the record, an anaerobic exercise is an activity where your lungs don't continually take in additional oxygen, like when you strength train.)
Why Is Cardio So Important?
The benefits of cardio are legendary. To name just a FEW, cardio:
promotes fat loss,
strengthens both your lungs and heart,
decreases the risk of chronic ailments like diabetes and heart disease,
improves your body's metabolism,
increases bone density,
elevates your mood, and
gives you that special glow that comes from taking care of yourself–inside and out!
No doubt about it, cardio is an important and indispensable way to look, feel and live your best.
But cardio doesn't work alone!
To get the muscle-sculpting, fat-burning results we want, we need to blend cardio with some kind of strength training, and we need to take a closer look at our diet.
You could do cardio all day long, but if you're not eating right, you're simply not going to see the outcomes you're busting your butt trying to achieve.


To get your body in peak physique, well-balanced meals created with whole, nutrition-dense foods must be a regular part of how you choose to fuel your body.
To learn more about the superhero powers of nutrition, and how simple it can be to create delicious meals that nourish your body in ways that help you crush your goals, check out the
Body Fuel System
– it's my proven "get lean, stay lean" meal plan that has helped hundreds of your fellow rockstars get results they LOVE!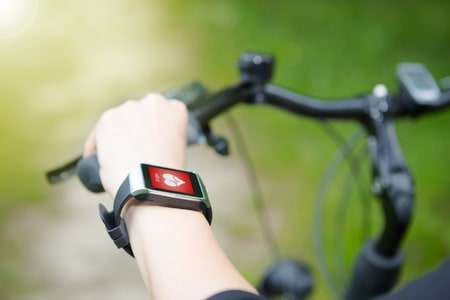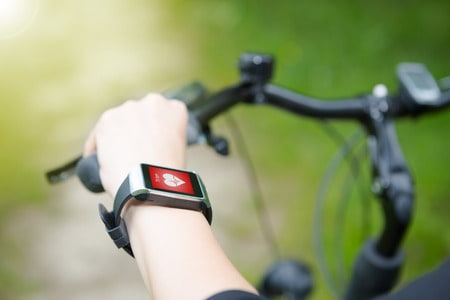 Calculating Your Target Heart Rate Zone
So we talked about how cardio gets your heart pumping oxygenated blood through your system, but exactly how fast does that blood need to be pumping to give you the optimal benefits? Turns out, it's different for each of us.
Based on the simple calculation below, we each have an optimal level – or "sweet spot" – of cardio that puts us in our target heart rate zone.
If your heart rate falls under the low end of your zone, you're probably not pushing yourself hard enough when you work out, which means you might be missing out on all of the amazing benefits exercise has to offer.
But pushing yourself too hard isn't the answer, either!
Exercise overexertion (say that five times fast) leads to burnout and injury, and we definitely don't want that. So how exactly do you determine where your heart rate should be?
First, calculate your Maximum Heart Rate (MHR) using your age. The formula is simple:
220 – your age = your Maximum Heart Rate
For example, I'm 39 years old, so my maximum heart rate is 181 (220 – 39 = 181).
Next, calculate your heart rate zone (which is between 50-85% of your MHR.)
Here's how:
Your MHR x 50% = Low Range of your Zone
Your MHR x 85% = High Range of your Zone
For me and my 181 MHR, my target heart zone would be between 91 – 154.
181 X 50% = 91 = Low Range
181 X 85% = 154 = High Range
Which Type of Cardio is best for you?
As I mentioned earlier, there are two main types of cardio training – steady-state and high intensity.
Steady-state cardio definitely has its place in a well-balanced exercise routine. The name comes from the fact that your level of intensity doesn't really fluctuate through a 20-60 minute workout; you work at about 60-80% of your MHR, and your effort stays, well, steady.
Probably the most common types are cycling, jogging, swimming, hiking, brisk outdoor walking, or any activity you can do at a similar pace throughout. The benefits are often about more than just the physical – it feels good to be outside running or hiking, breathing fresh air and seeing new sights, for example.
For maximum fat burning results in minimum time, a high intensity workout is your best bet. This kind gets your heart working much harder, and this brings us back to HIIT and Tabata. You can do HIIT and Tabata workouts with intense exercise circuits, or you can incorporate this format into one of the other styles previously mentioned (think sprints on a bike, while running, or while swimming).
HIIT (High Intensity Interval Training)
HIIT workouts switch between short bursts of intense activity and slower, "recovery" periods of less intense activity.
They also…
…burn fat faster.
…save time.
…are simple to execute with no equipment.
…cause less stress on your joints.
…trigger an 'after burn' effect, helping you destroy fat long after you've finished working out.
…make you more fit.
(A 2006 study shows that after 8 weeks of HIIT workouts, participants could bicycle twice as long as they could before the study!)
No wonder why HIIT workouts always find their way into my rotation!
Here's an awesome Cardio Core workout I did on one of my recent Facebook Livestreams that will take you through a 12-minute HIIT circuit for your abs!
Tabata
Another of my favorite high intensity cardio training styles of is Tabata.
Izumi Tabata is a physician and scientist whose intense research showed that over a six-week period, 120 minutes of shorts bursts of high intensity training gave far better fitness results than 1800 minutes of regular steady-state training. WOW!!!
Shorter and more extreme than HIIT, a typical Tabata routine will alternate 20-second intervals of intense work with 10 seconds of recovery, eight different times, for a total of four minutes.
Tabatas can definitely work any part of your body – check out the Upper Body, Booty and Legs, Full Body, and Cardio Abs workouts that are ready and waiting for you on the blog, and just think – in only 240 seconds, you can get closer to a sleek, sculpted, strong body!
So…How Much Cardio Should You Really Be Doing?
While the "official" recommendation is currently around 150 minutes a week for a healthy adult, the real answer to that really depends on your personal goals.
If your goal is…
To burn fat: try 2-4 HIIT or Tabata sessions a week.
To burn fat and build muscle: blend HIIT or Tabata sessions with strength training. (Betty Rocker strength training programs include Home Workout Domination for your home, and Lioness for the gym!)
Maintain or add muscle (and not burn fat): steady-state cardio is a perfect solution when combined with strength training.
No matter which choice you make, it's important not to "overdo" things, and always, always take your rest days!
What's the Best Time of Day for Cardio?
Is it better to do it in the morning? Afternoon? Evening?
I get this question a LOT!
While there sometimes seem to be some strong opinions on the matter, the reality is there is no "best time" to do cardio.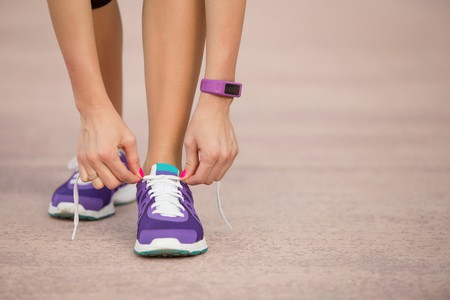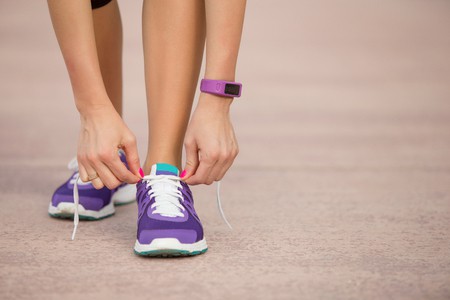 Quite honestly, the best time to do cardio is when YOU have the most energy to do cardio!
We're all different. Some of us bounce out of bed like the Energizer Bunny and get our workouts in before the sun comes up, some of us love a midday sweat sesh, and still others enjoy their highest levels of pep in the evenings (although keep in mind that exercising right before bed can make it tricky to fall asleep right away, so try to wind down for at least an hour in between.)
It just depends on you. Truthfully, it doesn't so much matter when you do it, it more matters THAT you do it!
Cardio is an essential ingredient in us getting those sexy, sleek bodies, and as we've learned, it doesn't have to eat up our precious time. Both HIIT and Tabata workouts will get the job done in no time!
Tell me, have you tried HIIT workouts? What about Tabatas?
Leave me a comment and tell me what you love about them!
---
Get my BEST WORKOUT PLANS and MEAL PLANS to combine cardio, resistance training and whole food eating for the perfect combination of elements for a fit, sustainable physique and a healthy lifestyle of AWESOME!
---