Two of the most common questions I get asked about eating and working out are:
"What should I do when I'm sore?"
and 
"What should I eat when I'm following a workout program?"
When you're training hard, you'll often find that you're a little (or a lot!) sore after a workout. You might even feel like your muscles have swollen a bit. 
That's all good – and a result of a very natural process that creates and sculpts lean muscle – and burns fat! 
When you train your muscles, you create small micro-tears in them. This is a healthy inflammatory response that calls on your body's natural ability for growth and repair.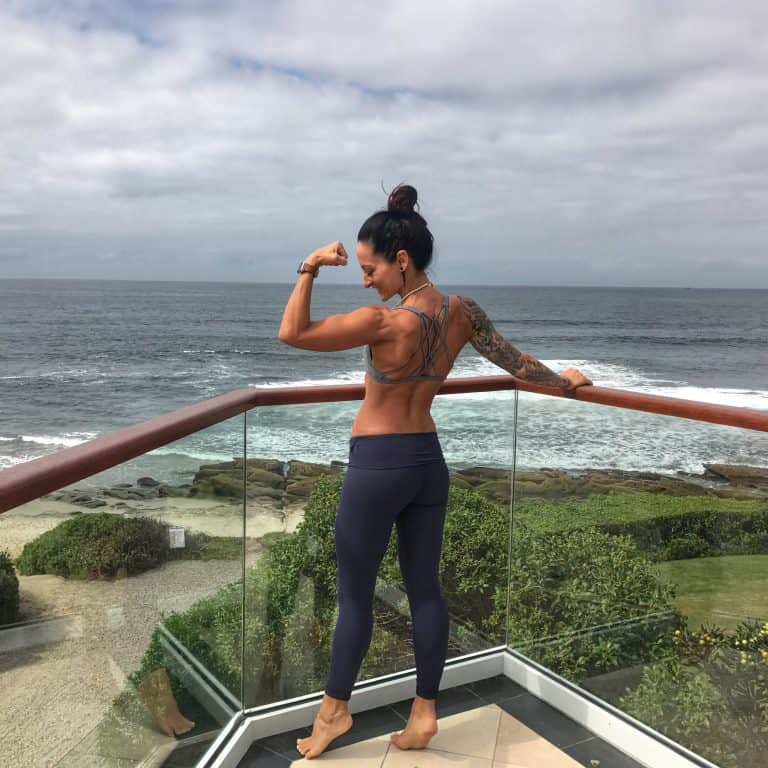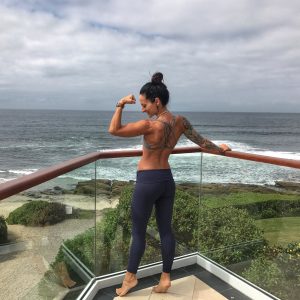 During that repair process (which begins about 2 hours post workout, and resolves after 48 hours), new tissue is formed. It is therefore, especially important to supply your body with optimum nutrition.
You can decrease soreness by staying hydrated, using a foam roller, dynamic stretching, and of course, dialing in your food.
Which brings me to our second question, how you should eat when you're training.
It's super important to support that natural inflammatory process that's happening with specific foods that aid cell and tissue repair, and provide your muscles with everything they need to carry you through your day.
And to ensure you're fueling your body with adequate protein and carbohydrates – both of which have a direct impact on repair and support of your muscle tissue. If fat loss is a goal, sculpting muscle should be too – muscle is what creates a tight, sculpted body and is far more dense and compact than fat. Muscle burns more calories at rest too, so carrying muscle will make you a more efficient fat burner. Not to mention, muscle is an endocrine organ that secretes hormones and directly impacts your metabolism. Build muscle and maintain it as you go through time for a healthy, strong and capable body!
The 3 Smoothie Recipes in this series are a convenient, delicious way to get a lot of important nutrients into your body. Try them out, and let me know what you think – and if you're traveling, out of groceries or need an alternative to smoothies, you can always drink I ❤️ Vanilla Protein on it's own!
---
Fit Body Smoothie 1: Sweet Potato Spice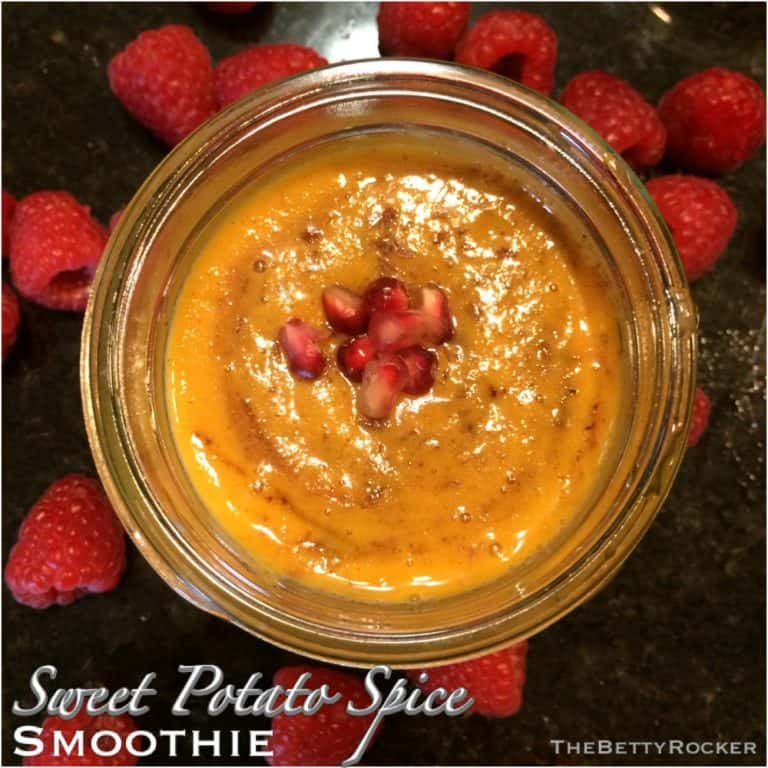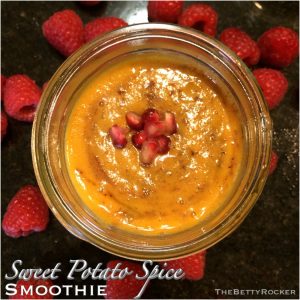 How this smoothie helps you: Sweet potatoes are an excellent complex carbohydrate source that helps replenish your muscle glycogen stores and provide you with lasting energy and important fiber for healthy digestion.
Ginger is an especially beneficial anti-inflammatory food, and orange is packed with antioxidants that help cells repair.
Curry and nutmeg give this smoothie a warm Fall flavor, and I never miss an opportunity to get a serving of protein in a smoothie for muscle and tissue development and repair.
Sweet Potato Spice Smoothie
1 cup sweet potato puree (pumpkin would work too – this is usually easy to find around Fall time, just look for canned sweet potato or pumpkin)
1/4-1/2 carrot
1″ fresh ginger root
1/2 orange
1 apple
1 tsp curry powder
1/4 tsp nutmeg
1 serving (30 Grams) I ❤️ Vanilla Protein
1 cup almond milk
Add everything to the blender and blend! Enjoy!
Nutrition Facts
Calories per Serving:

514
Fit Body Smoothie 2: Chia Raspberry 'Dream' Smoothie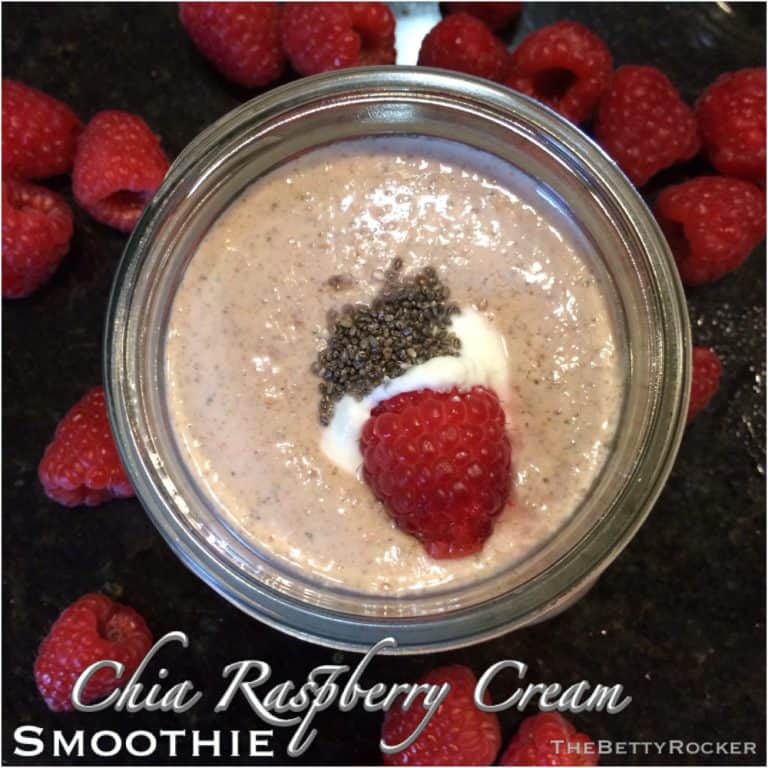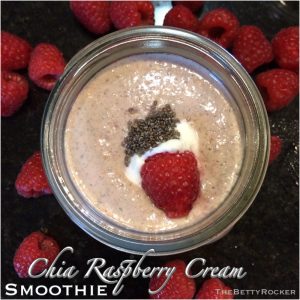 How this smoothie helps you: Raspberries are one of nature's powerhouse inflammatory foods that contain some interesting phytonutrients that can increase the metabolism in our fat cells.
Chia seeds are a super absorbent seed that contains healthy omega 3 and 6 fatty acids and will help you feel full longer.
The best time to have honey in your smoothie is right after a workout out, as your body is depleted and will use the sugar for energy, rather than storing it.
1-1 1/2 cups red raspberries (frozen or fresh)
1 serving (30 grams) I ❤️ Vanilla Protein Powder
1 T chia seeds
1/4 cup fresh mint
1 tsp vanilla
1-2 tsp honey (optional)
1/2 cup water (add more as needed)
Blend and enjoy!
Nutrition Facts
Calories per Serving:

324
Fit Body Smoothie 3: Avocado Basil Smoothie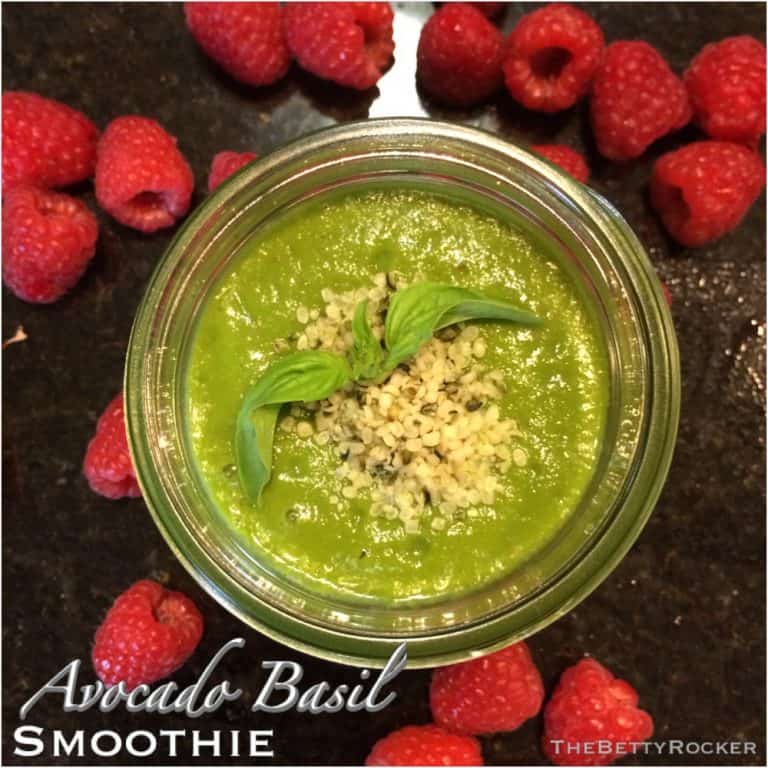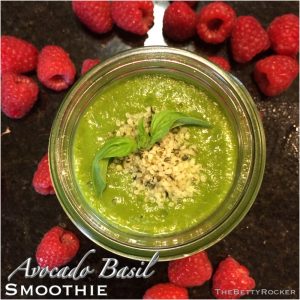 How this helps you: Basil contains some volatile oils that inhibit harmful bacteria in your system. Its flavonoids provide cellular protection.
Avocados contain unique fats that are key in supporting our immune system, and in increasing the amount of vitamins we are able to absorb from greens like kale.
Berry Green Protein contains 15 superfoods and is an organic plant-based protein made by my own company Whole Betty. It's a powerful way to boost any smoothie with a wide spectrum of greens and fruit, and tastes delicious too (strawberry-vanilla flavor).
1 1/2 cups mixed leafy greens
1/2 cup fresh basil
1/4 avocado
1 apple
4-6 grapes
1 serving (34 grams) Berry Green Protein
1 1/2 cups water (adjust to suit your creaminess preference)
Blend and enjoy!
Nutrition Facts
Calories per Serving:

287
I hope you enjoy trying out these recipes – leave me a comment below with any questions, and please feel free to pass these on, share this post with a friend!
---