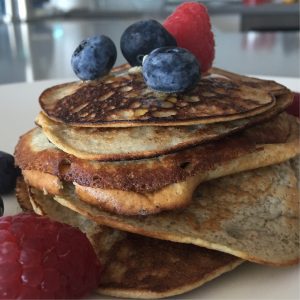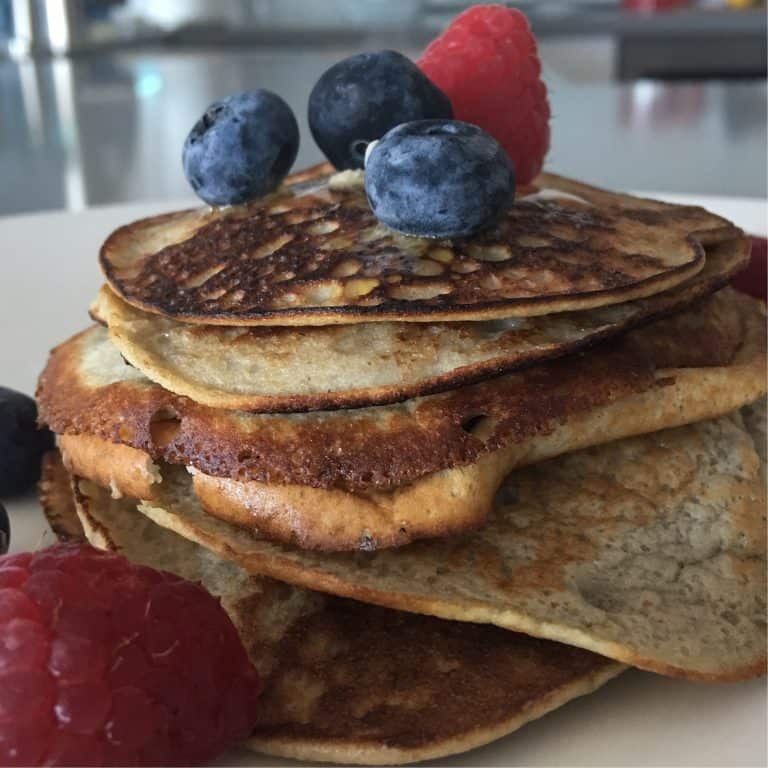 I know how busy life can be, and sometimes you just need a fast recipe to make that tastes good, pleases everyone and doesn't require tons of ingredients.
You don't want to sacrifice eating healthy just because you're short on time!
Enter this versatile, minimal-ingredient recipe that you can whip up and cook in 5 minutes.
Did I mention it's healthy too?
You'll get the perfect balance of protein and fat from Nature's perfect food – eggs (click the link to read how the whites and yolks work together to deliver optimal protein) – and some fiber-rich, quick digesting carbs from the banana.
These keep really well and make a tasty snack, so if you're going to make a batch on the fly, why not double it up so you have a healthy snack for later on (click the link for 15 healthy snack ideas) or the following day?
One of my time savers is always making twice as much as I'm going to eat when I'm cooking something to eat right now so I set myself up for success and less effort later on.
Recipe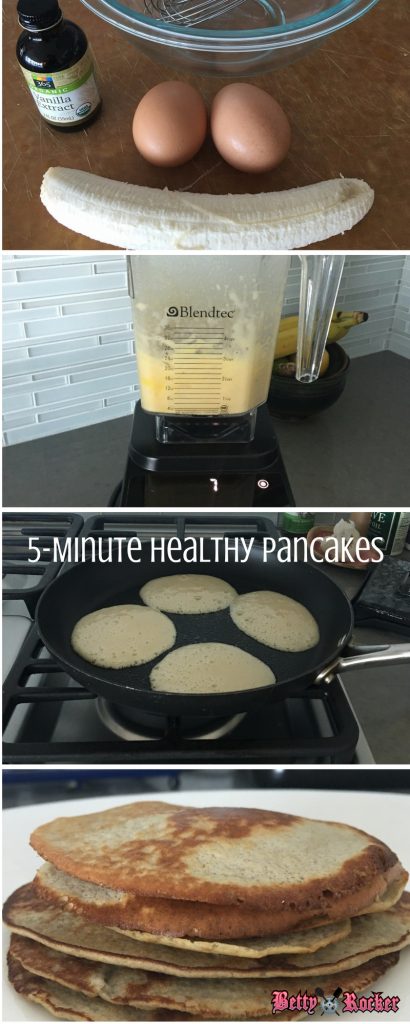 Yield: 6-8, depending on the size. Single serving – easily doubled or tripled.
You will need: mixing bowl and fork (optional – you can just do everything in the blender), blender, skillet, spatula, measuring spoon
Key: T = Tablespoon; tsp = teaspoon
Ingredients:
1 banana – a firm one for best results, overripe may cause your pancakes not be firm enough
2 eggs
1 tsp vanilla extract (optional)
1 serving (30 grams) I ❤️ Vanilla Protein (optional)
Instructions:
Mash banana.
Add eggs, banana, optional vanilla extract and vanilla protein powder to the blender. Blend.
Heat your skillet* to medium and add some cooking oil.
Pour batter from the blender into even size pancakes. I tend to stick to a medium to a small size so they're easier to flip.
Cook until small bubbles begin to form on the top, and you see a slight browning when you slide your spatula beneath the pancakes. Flip, and cook evenly on the other side.
Serve!
Kids LOVE these by the way.
Toppings
I topped mine with grass fed butter and fresh berries today. They're also awesome with nut butter, any kind of assorted fruit, coconut cream or Greek yogurt.
Recipe Variations
To vary the recipe, try adding a Tablespoon of cacao powder (dark chocolate) or chocolate protein powder for a chocolate pancake.
You won't need to add any sugar, thanks to the natural sweetness of the banana.
You can also add cacao nibs or nuts to make them crunchy.
They work great in shapes, or as crepes, just as long as you can flip them when they're larger.
*Having a good quality pan is important. The different metals used in pans distribute heat in a variety of ways. I've had the best luck with ceramic pans and also with what I use now, a Scan Pan that is made with different metals that create a non-stick surface without the teflon, and distributes heat beautifully.
Nutrition Facts
Calories per Serving:

377
---
Need some help with healthy eating? When planning for the week, I think about:
2-3 breakfast options I like 

A few entrees that could double as dinner or lunch 

A couple smoothie ideas that have complimentary ingredients to give you variety with your greens

A snack option like homemade protein muffins or an easy to make trail mix for days you're just hungrier and want a little more to eat.

Round out your plan with a couple of staple sides that you would like to have on hand daily like a big mixed greens salad and some rice, quinoa or easy to grab sweet potato chunks…
……and then make your grocery list around that.  
Or, you can let me make the whole plan for you, with so many delicious, easy and healthy recipes!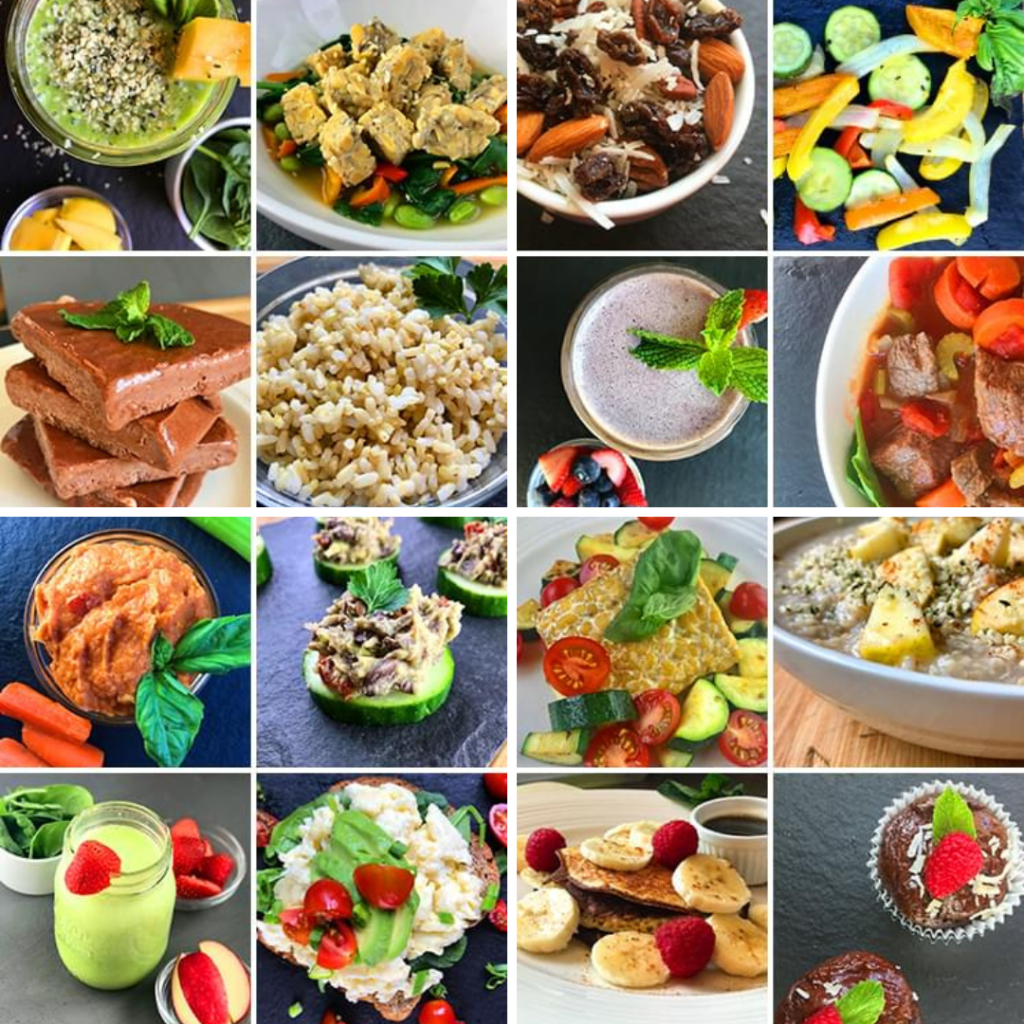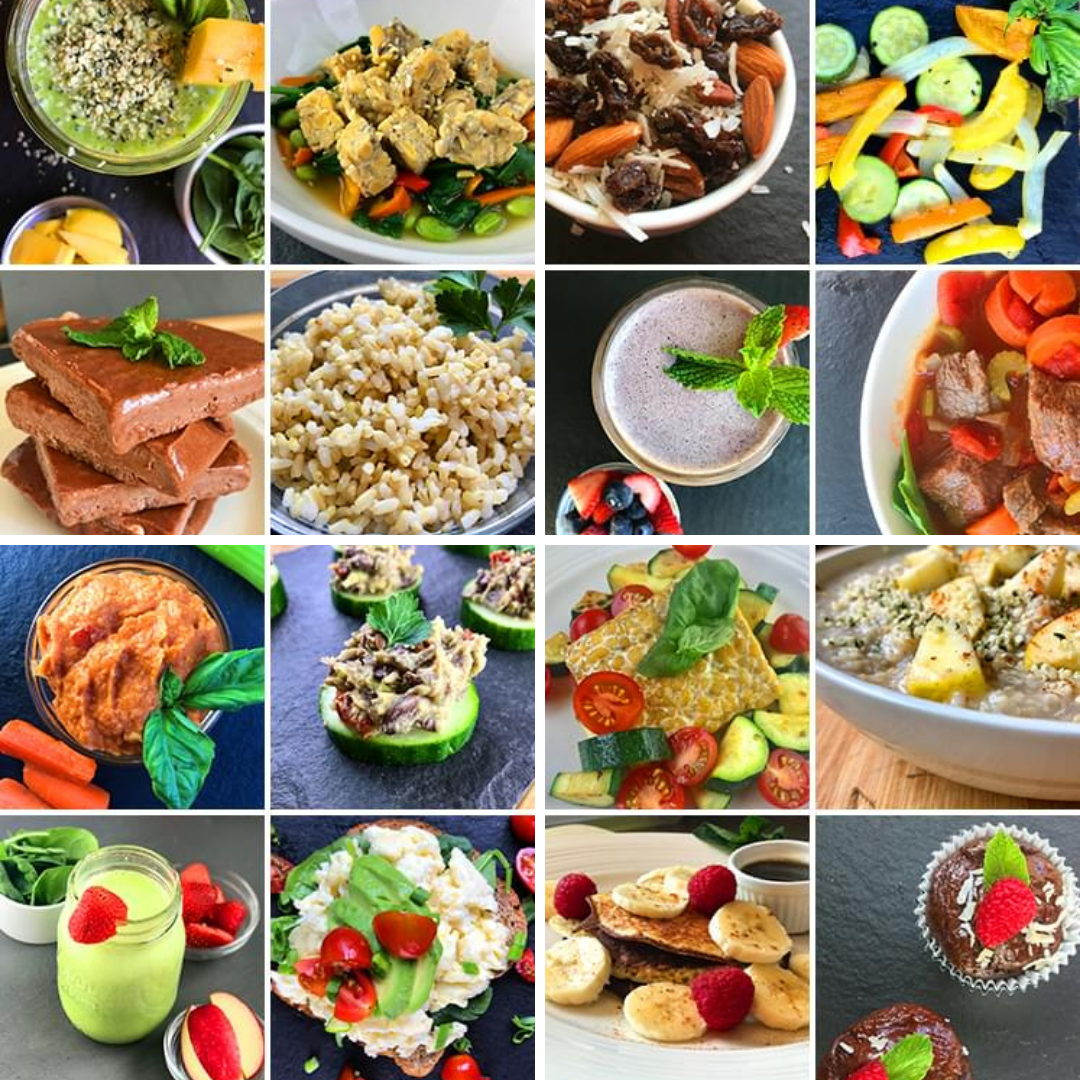 The 30 Day Challenge Meal Plan includes all the recipes and grocery lists for breakfasts, smoothies, sides, snacks and entrees for 4 full weeks – with plenty of delicious options and structure to help you eat right for YOUR life!