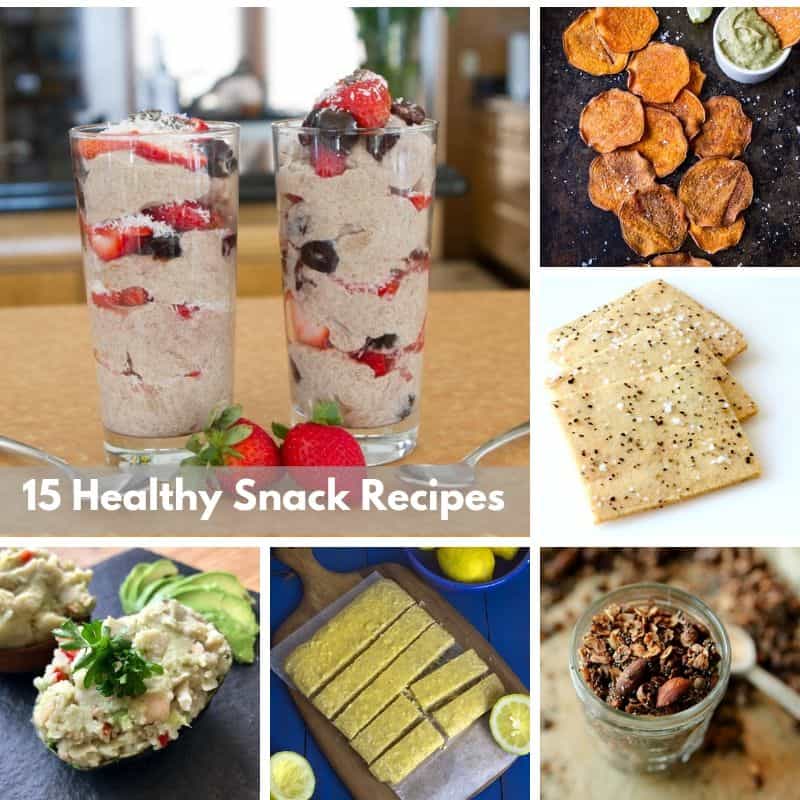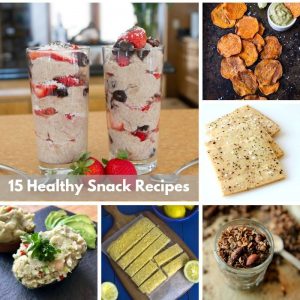 The coaches at Team Betty Rocker helped me round up some of our favorite healthy sweet and savory snacks from around the world wide web to share with you today!
You can expect to find a really nice variety of snack recipes in this post, and count on all of them having been reviewed by us to ensure they meet the quality standard we hold to in our own kitchens.
One note about SNACKS – I would not suggest adding "snacks" unless you have also had 3 square whole food meals that included protein, fiber-rich carbs, healthy fat and greens.
If you aren't covering your bases, you're going to be more likely to reach for the higher sugar, higher salt type snack foods that aren't supporting balanced energy, and will instead just be "filler" type foods without a lot of benefit to you.
If you can think of a snack as a "small meal" that is a useful framework for these less filling, more on the go type foods. Eating between meals can be helpful if you're going longer than you want to without your main meals, or you're having a more highly active day (which will make you hungrier).
Choose whole food options for these small meals to really satisfy you and add more nutrients to your day, and you'll round out the day feeling full and satisfied, rather than experiencing cravings.
These recipes are all gluten free, dairy free, are made with whole foods, do not contain processed sugars or ingredients that I don't cook with personally.
If you visit these blogs and get the recipes, it would be so cool if you'd leave the blogger a comment to let them know you were there, and that I sent you!
I know how much it means to me when I hear from you, and these bloggers worked hard on their great recipes. Show them some love 🙂
---
Sweet Snack Recipes
---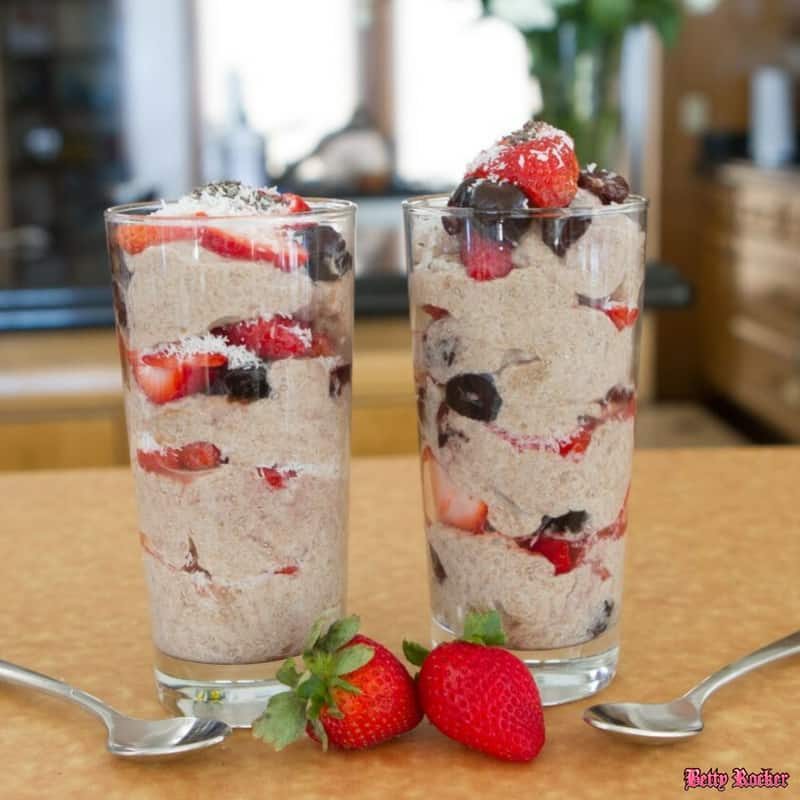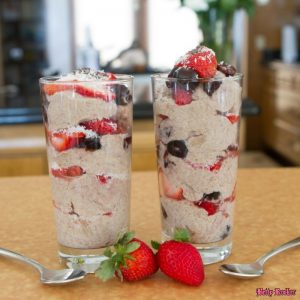 Cherry Chia Vanilla Pudding
Cherry Vanilla Chia Pudding from The Betty Rocker 
I love this recipe because it is packed with healthy fats and fiber that give you lasting energy and a quick pick me up on the go. Plus it's super simple to make and even easier to eat!
CLICK HERE TO GET THIS RECIPE!
---
Pucker Up Lemon Coconut Protein Bars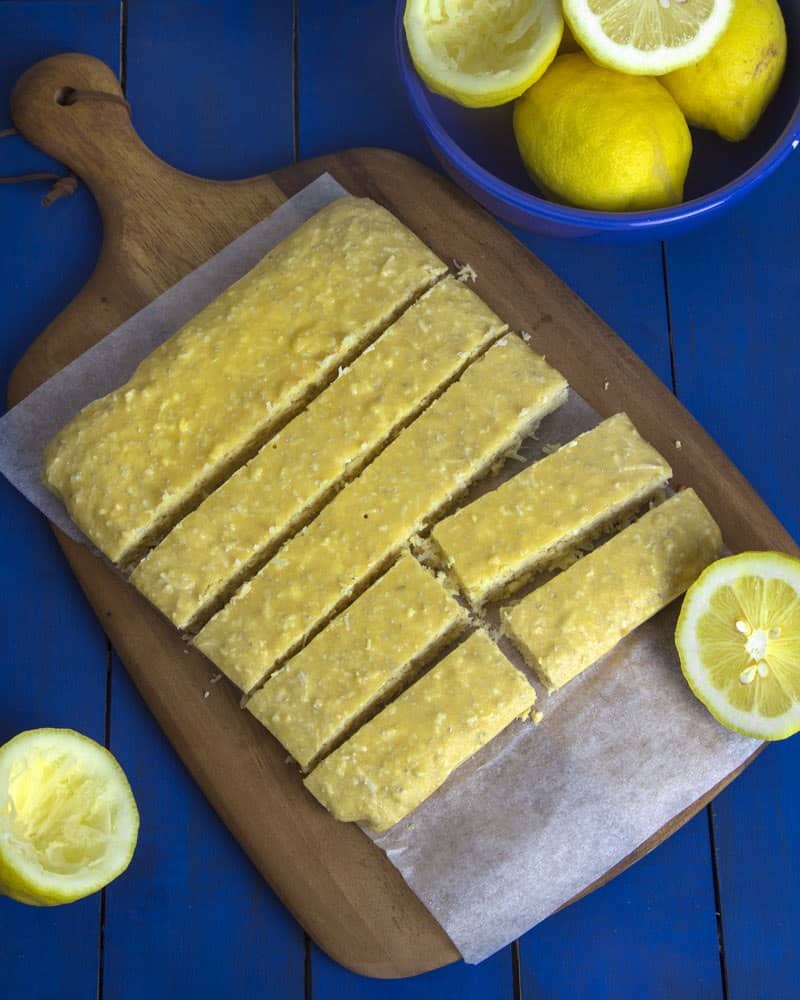 ---
Chocolate Chip Espresso Banana Bread Muffins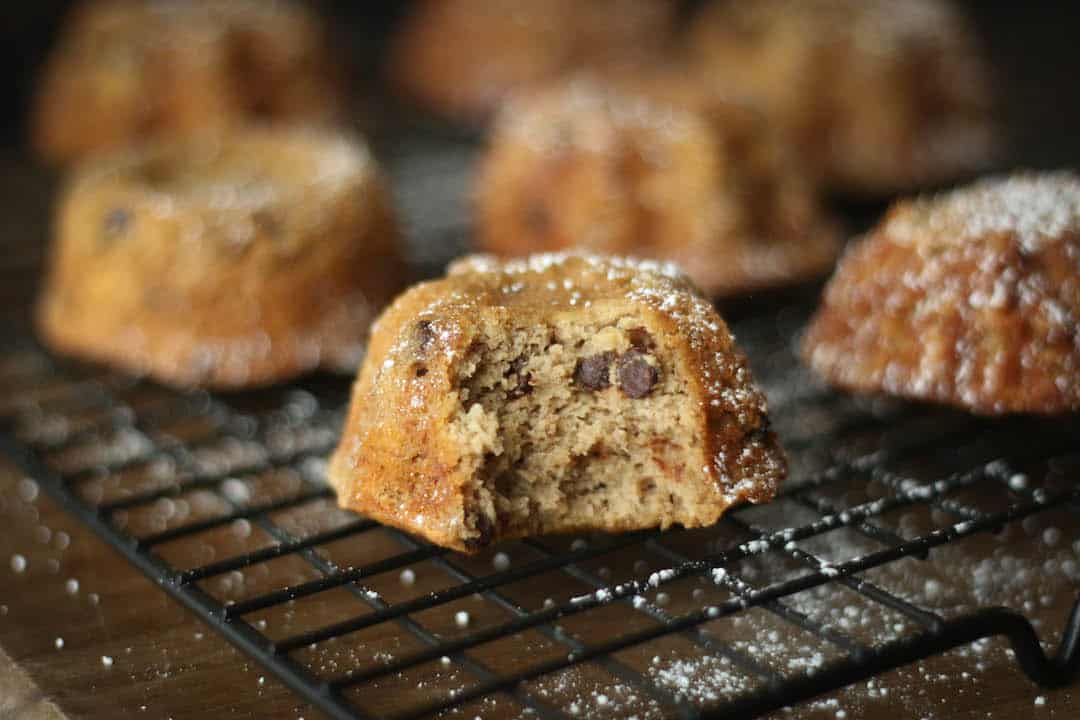 ---
Peanut Butter Protein Balls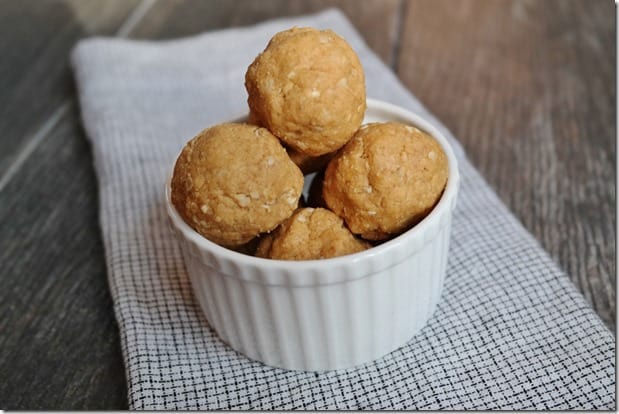 ---
Pumpkin Spice Latte Bread
Paleo-Friendly Pumpkin Spice Latte Bread from The Betty Rocker
I love this bread because it is extremely versatile and easy to make. It contains cardamom, ginger, almond meal flour and pumpkin, all which are filled with vitamins and immune boosting antioxidants to keep our bodies in rockstar shape!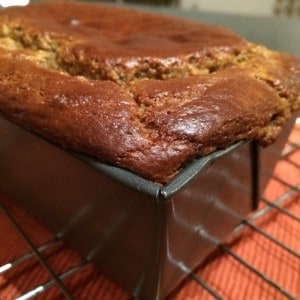 ---
Bev's Anzac Biscuits
Anzac Biscuits from Bev's Healthy Food
Bev is one of our amazing Rock Your Life member's who changed her life with working out and healthy eating and now inspires others to be healthy and feel good on her own blog. These biscuits are full of healthy ingredients and are absolutely delicious!
CLICK HERE TO GET THIS RECIPE!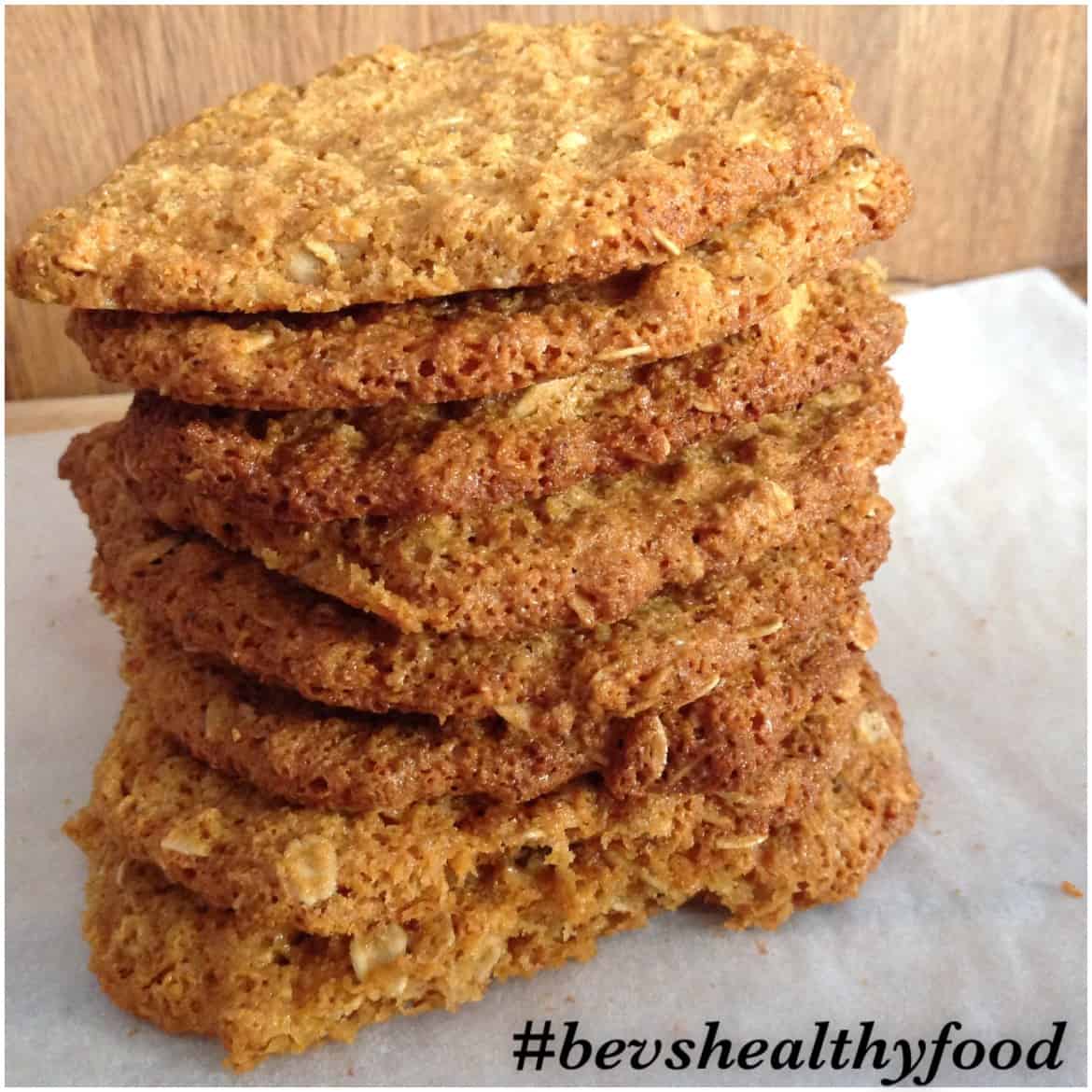 ---
No-Bake Chocolate Fudge Cookies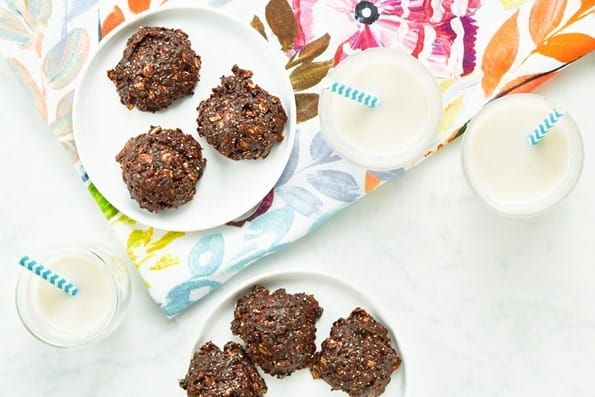 ---
Raw Almond Cacao Energy Bars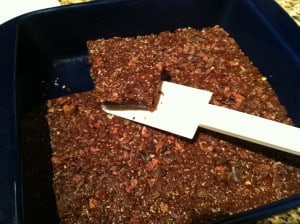 ---
Savory Snack Recipes
---
Figgy Chia Granola
Figgy Chia Granola
from
Kath Eats Real Food
I love this granola because it involves very few ingredients and is so simple to make yet absolutely delicious! The figs are a great addition and full of vitamins and nutrients to fuel your body.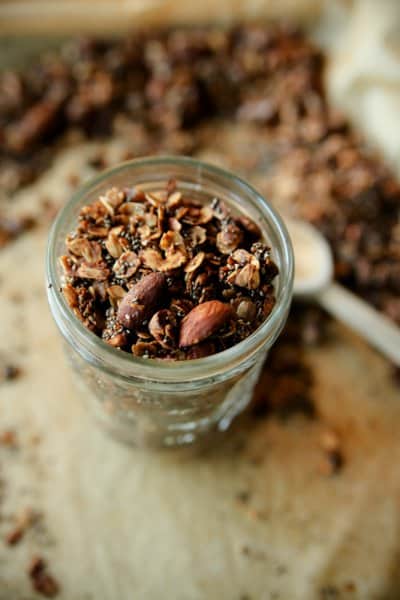 ---
Avocado Bean Dip
Avocado Bean Dip from The Betty Rocker 
I absolutely love this snack! It is a nutritional power house filled with protein, complex carbs and healthy fat. Plus there are SO MANY amazing ways to enjoy it! I love to spread it on crackers or toast, mix it with scrambled eggs, or even use it as a pizza base
CLICK HERE TO GET THIS RECIPE!
---
Crispy Baked Sweet Potato Chips
Crispy Baked Sweet Potato Chips from Edible Perspective
I love these sweet potato chips because they are actually crispy!! These are a great healthy alternative to chips and can be enjoyed on their own or paired with the delicious dip that is given with the recipe. You won't be able to stop at just one 🙂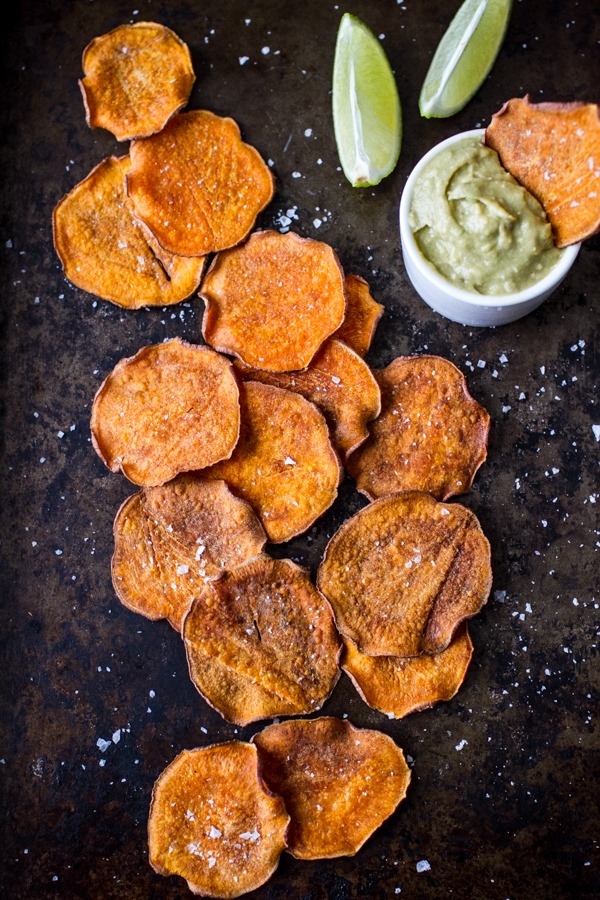 ---
Almonds, Roast Chickpeas and Raisin Jars
Almonds, Roast Chickpeas and Raisin Jars from The Full Helping
I love this snack because it is a mix of everything-healthy fat, protein, complex carbs which will keep you satisfied for hours. It is also super easy to make and the perfect combo of salty and sweet.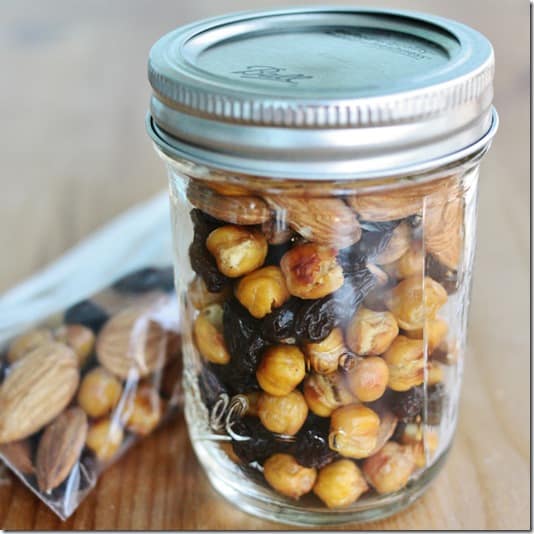 ---
Salt and Pepper Crackers
Salt and Pepper Crackers from Elana's Pantry
I absolutely love these crackers! Not only are they naturally gluten free, made with four simple ingredients and easy to make, they also have the perfect crunch factor and satisfy any salty craving. Plus…Elana is awesome!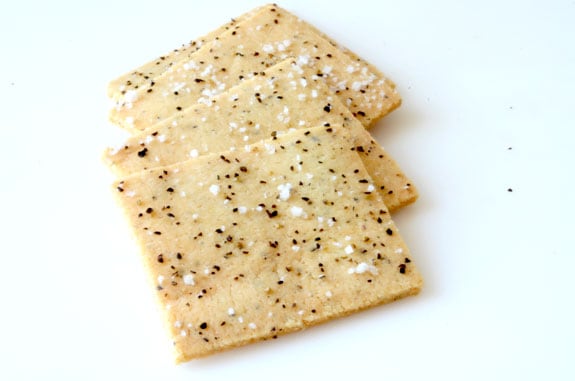 ---
BBQ Chickpeas
BBQ Roasted Chickpeas from The Fitnessista
I love this simple and savory snack! They are an awesome source of fiber, protein, fiber and iron and are very versatile.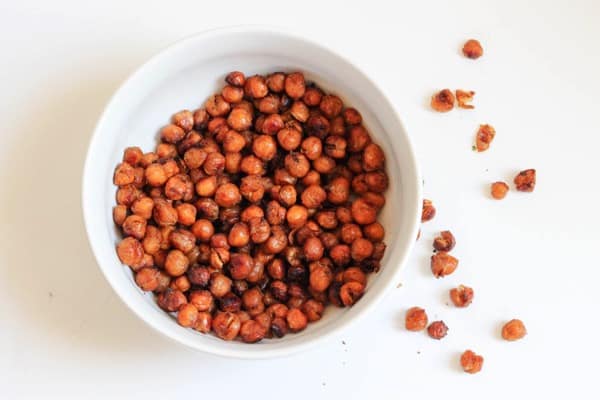 ---
Mini Mushroom and Onion Fritatta Muffins
Mini Mushroom and Onion Frittata Muffins from the Daily Garnish
I love these muffins because they are made with simple yet healthy ingredients and full of veggies, healthy fats and protein. The addition of fresh herbs make this snack pop with flavor.
CLICK HERE TO GET THE RECIPE!*
*This blog was published in 2016, and since then it looks like this website is no longer maintained, as we can't get the links to work and many functions on the site are disabled.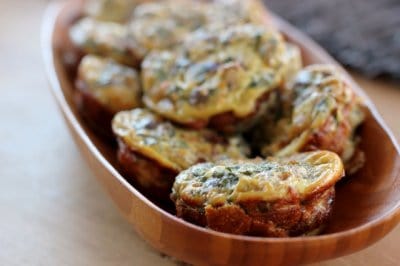 ---
Thanks for visiting! Leave a comment below if you have any questions, comments or want to share a great snack recipe or blog with us that you'd recommend!
---