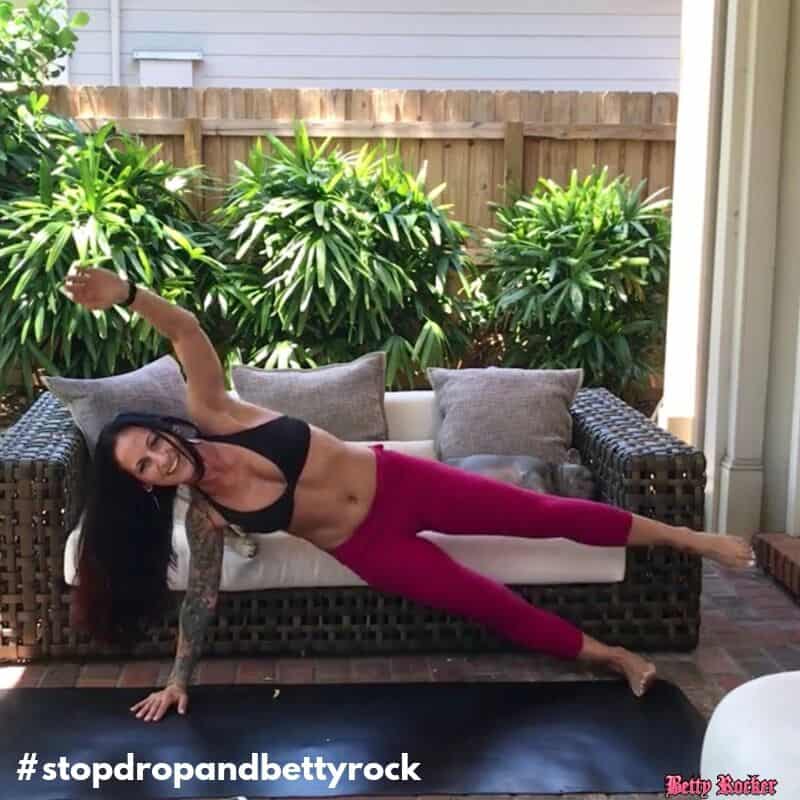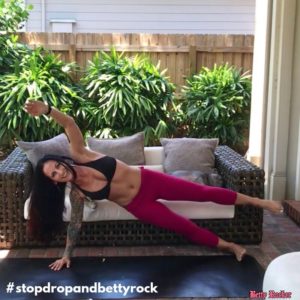 Ready to sculpt a strong, healthy core in under 15 minutes?
Something I've been thinking about lately when it comes to success and consistency is the word practice.
I want you to bring that word into your workout today and think of each move and rep that you do as practice.
Practice to show up, to make progress and to be consistent.
Remember, it's not about how many reps you do, it's about the quality and how present you are to your workout. I want you to feel your body working!
Along with workouts like these, I'm always working out my insides with whole foods that sculpt me from the inside out.
I like to think of my workouts as the finishing touches to the physique I have built with what is at the end of my fork.
How we eat is the way we communicate with our body and how we look and feel is how our body is able to communicate back to us. Just like our workouts, nutrition is also a practice, which consistently over time will yield the greatest results.
---
If your abs are a key area of focus for you, here are the 4 areas to focus on that will help you achieve great results:
1. Getting good SLEEP:
Sleep is the foundation of your four pillars and when it comes to sculpting your abs it plays a major role! Research shows that when we don't get enough sleep or enough QUALITY sleep, we are more likely to gain weight, specifically belly fat (1).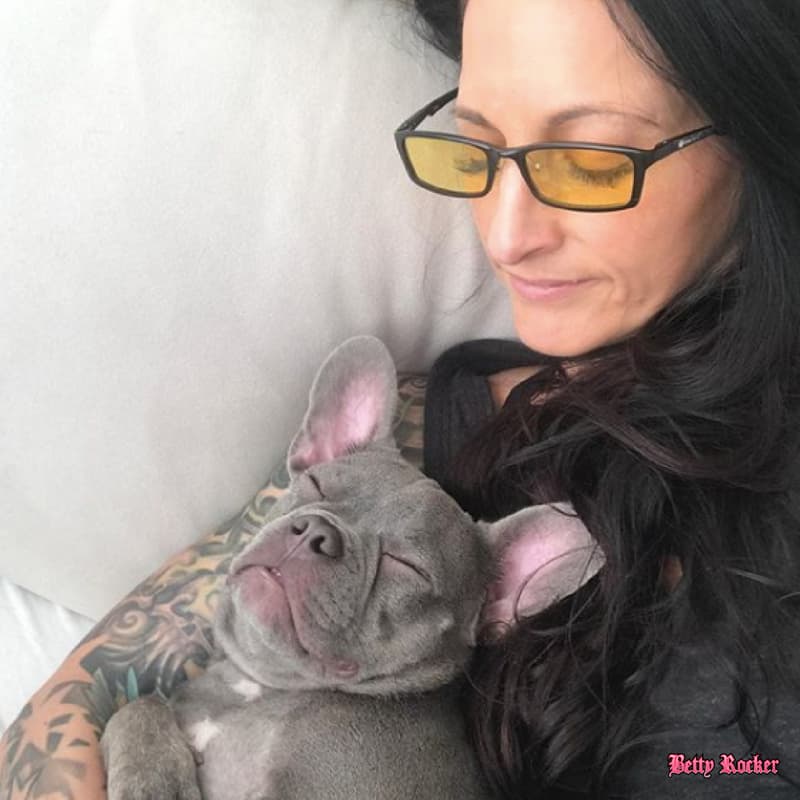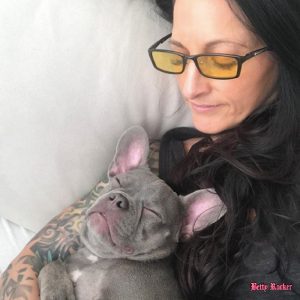 Quality sleep is crucial in keeping your appetite regulating hormones (leptin and ghrelin) functioning properly (2). Leptin suppresses appetite, and ghrelin triggers feelings of hunger – so you can trust your body's hunger and fullness to regulate your eating. But when you're sleep deprived, the level of leptin in your body decreases and ghrelin increases, making you hungrier and likely to eat more (3) without meaning to.
And, when you're sleep deprived, the parts of your brain that are responsible for things like control and decision making are impacted too, which can make you likely to reach for foods that are high in sugar, salt and calories (4).
The bottom line is, if you are trying to focus on sculpting and shredding your abs, getting enough good quality sleep is essential!
---
2. Dialing in Your NUTRITION:
When it comes to losing body fat, sculpting lean muscle, being healthy and seeing results, your nutrition is key. Sometimes focusing on one key concept can help make sense of a lot of the confusing things about nutrition, so I'll keep it simple.
Focus on eating whole foods, and avoiding inflammatory foods.  Sugar, refined carbs, trans fats (think margarine), processed foods and vegetable oils have all been shown to promote inflammation in the body which can lead to serious health problems such as premature aging, diabetes, cancer and obesity (5).
When you have chronic levels of low grade inflammation in your body it has no where to go, so as a result, your fat cells start to store it, making it harder to lose that unwanted belly fat and reach your goals (6).
Eating whole, real foods that are nutrient dense such as wild caught fish and grass fed meats, non-GMO (organic if possible) gluten-free grains that have been soaked, sprouted or fermented, fruits, vegetables, greens, and healthy fats can reduce your risk of illness and weight gain (7).
Not sure what to eat? Let me help you make eating healthy easier with my ultimate nutrition blueprint and 6-week done for you meal plan, the Body Fuel System!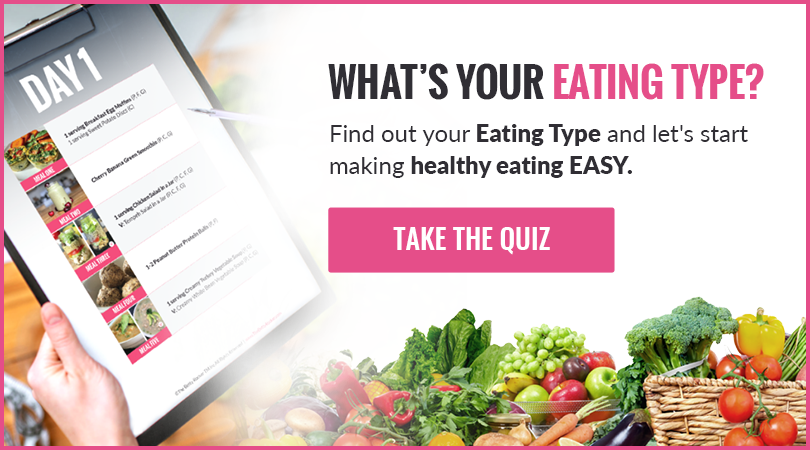 ---
3. Managing STRESS:
Stress is one of the most debilitating, draining, and havoc wreaking forces on our overall health, energy, and ability to thrive (8). Not only does it impact how you feel, it also effects how you look and your body's ability to reflect all of your hard work by holding onto your body fat.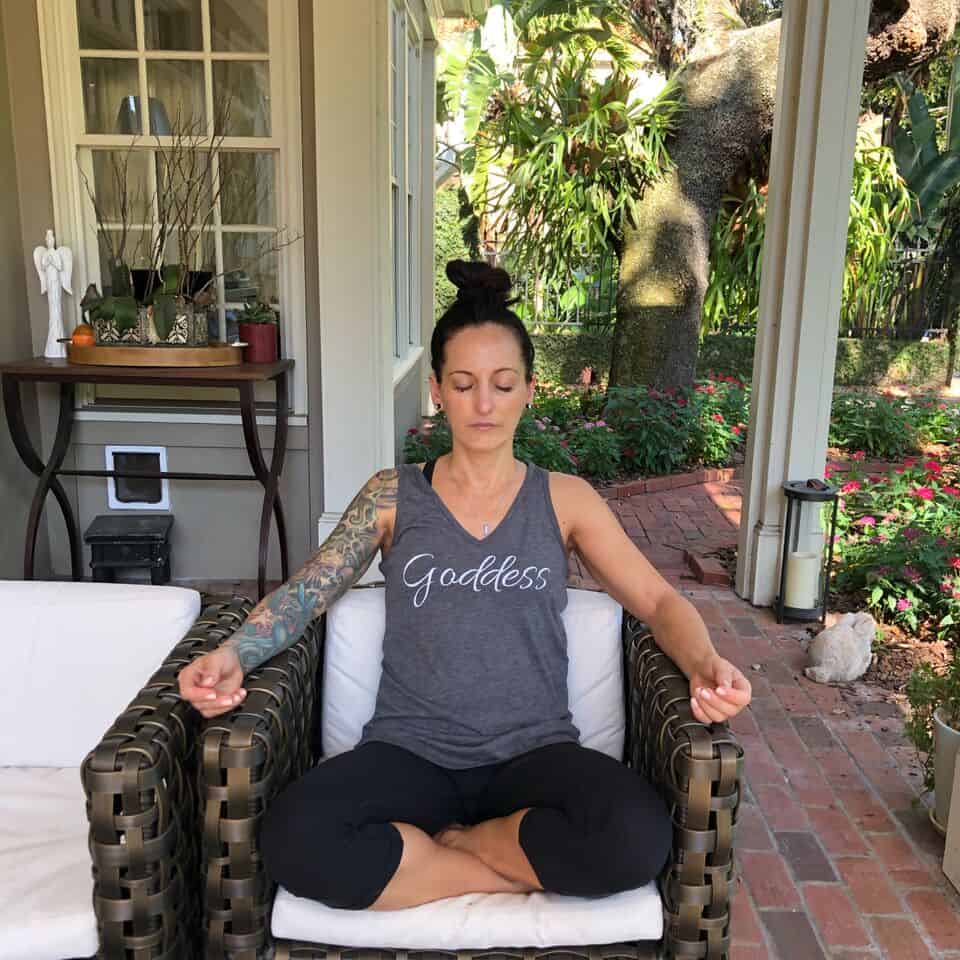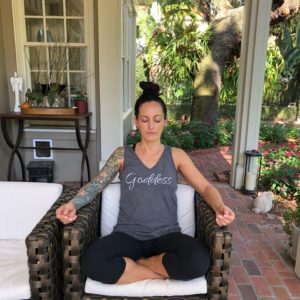 Every time you get stressed, fight or flight stress hormones are released. While stress is an important adaptive mechanism that protects us, constantly getting stressed by traffic, family situations and even negative thoughts about ourselves can lead to disruption in our hormone cycles and cause fat storage.
Chronic stress causes the body to produce more cortisol. While cortisol is an important hormone, when it's elevated over time it affects where, and how much fat is stored – most often it is going to be in your abdomen – around your organs.(9).
Learn how to manage your stress levels like I do in this awesome stress post so you can live a long, healthy, happy life in a fit body you love!
---
4. Being Consistent with EXERCISE:
I love exercise because not only is it a natural stress reducer (10) that enhances your mood (11), it also helps you build lean muscle and burn body fat (12).
High intensity workouts like this one can reduce your percentage of total body fat and help you burn stubborn belly fat (13).
How do they do this? HIIT workouts are considered anaerobic which means that they don't rely only on oxygen in your cells as fuel, they also use stored carbohydrates and when your body uses its own fuel, the size of your fat cells are reduced (14).
There are so many awesome benefits and reasons to exercise – plus it just FEELS GOOD to do it!
---
Remember to make small changes over time. It's how you look at food and your body that empowers you to make lasting changes for your life and your family!
You don't need any equipment for this workout – let's #stopdropandbettyrock!
---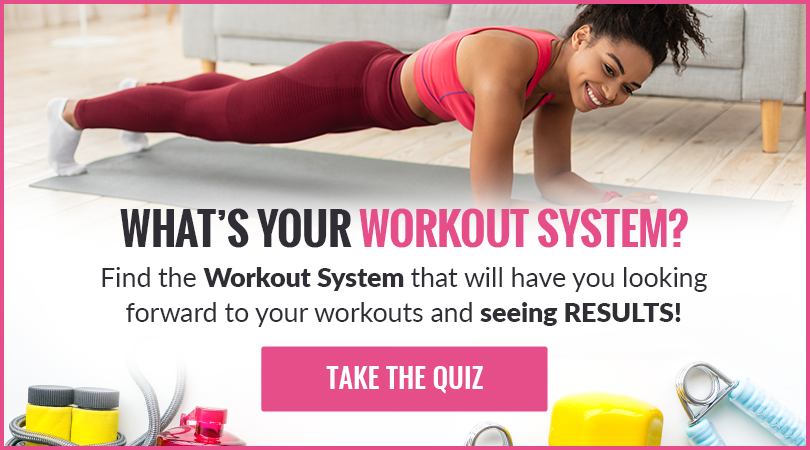 5-Move Ab Shred
Click to expand and see all workout move descriptions.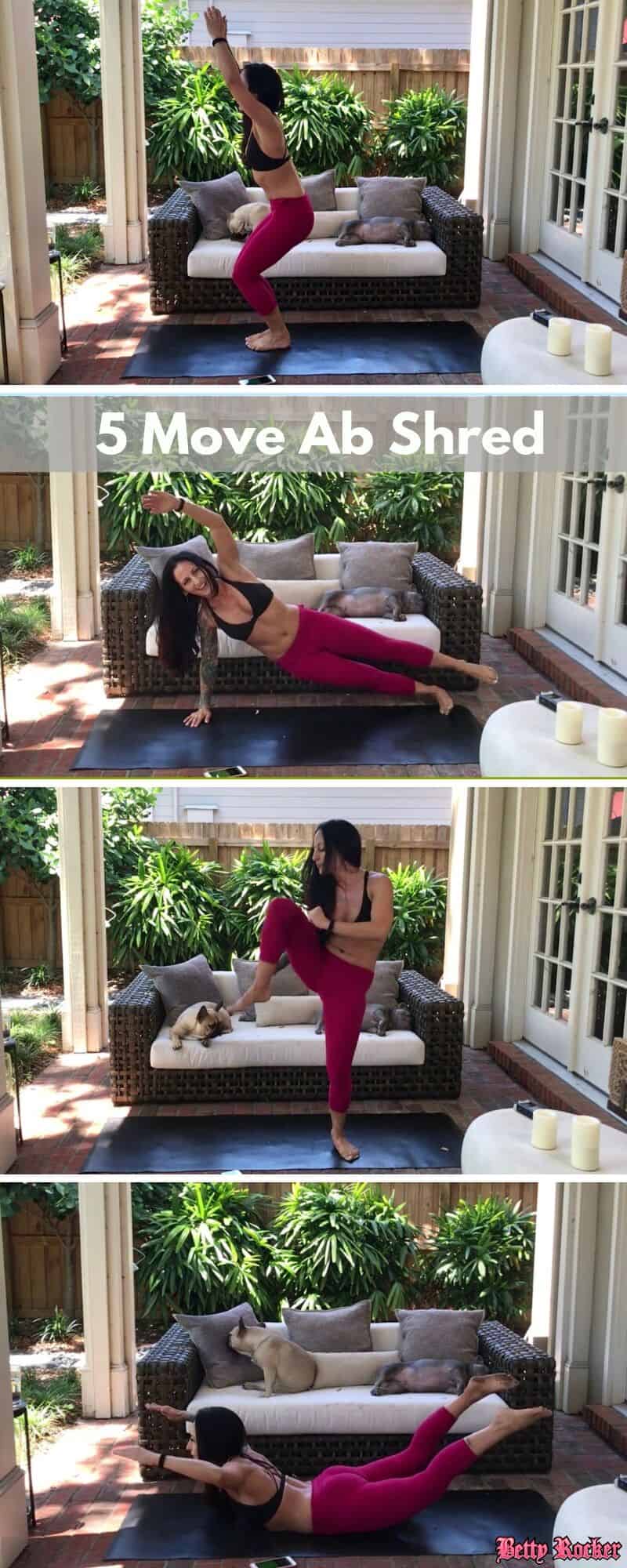 Perform 2 rounds for the prescribed amount of time. Rest as needed.
Move 1: Bridge Lift Roll Up to Knee Lift (1:00)
Position yourself on your mat back nice and flat. Drive down through the heels to lift yourself up, squeezing your butt and core.

Come back down to starting position and lift reach your hands to your knees.

Come down slowly and bring your legs up and lift your booty slightly off the ground.
Move 2: Superwoman Extension to Side Plank Hip Drop (1:00)
Position yourself on your stomach on the mat. Extend your arms and legs. Lift your arms and legs off of the mat simultaneously. (3 times)

Come down to your mat. Roll yourself to the right side, position yourself on your elbow and knee.

Lift up into a side plank, keeping the hips square in front of you. Lift your top arm up overhead and drop your hip toward the floor. (3 times)

Go back to superwoman extensions and switch sides and repeat.
Move 3: Squat Thrust Mountain Climber to Knee Cross Cross (1:00)
Start with your feet hip-width apart, engage your core then bend your knees to plant your hands below your shoulders.

Jump or step your feet back to tall plank, feet out wide. Maintain a strong plank, no arched back, belly button in and up.

Run your knees into your chest, alternating legs, 4 times, keeping your core engaged.

Come to standing and drive opposite knee to opposite elbow.
Move 4: Chair Sit Tuck to Opposite Reach Extension (1:00)
Come into a chair sit, tuck your core.

Come to full standing position, extend your left leg  and right arm.

Repeat chair sit tuck and switch alternating your legs and arms.
Move 5: Sumo Alternating Reverse Lunge with High Side Knee (1:00)
Start with your feet hip-width apart, engage your core then squat down.

Step your right foot back and behind you, bringing your right knee directly behind your left heel.

Push into your left foot as you stand and drive your right knee up to meet your right elbow.

As you step back down with your foot, come into a sumo squat and repeat on opposite side.
Awesome job Rockstar! Thanks for joining me for today's epic ab workout. I am super excited to hear where you worked out from and how you felt as you connected to your body. I love hearing from you!
---
Take my Fitness Type Quiz to find the perfect program for you, or choose from the workout plans below for yourself!
---
Home Workout Domination
8-week home workout plan that uses some minimal equipment like dumbbells, stretchy bands and an optional exercise ball that builds strength, tone and lean lines in your butt, legs, abs, arms and back.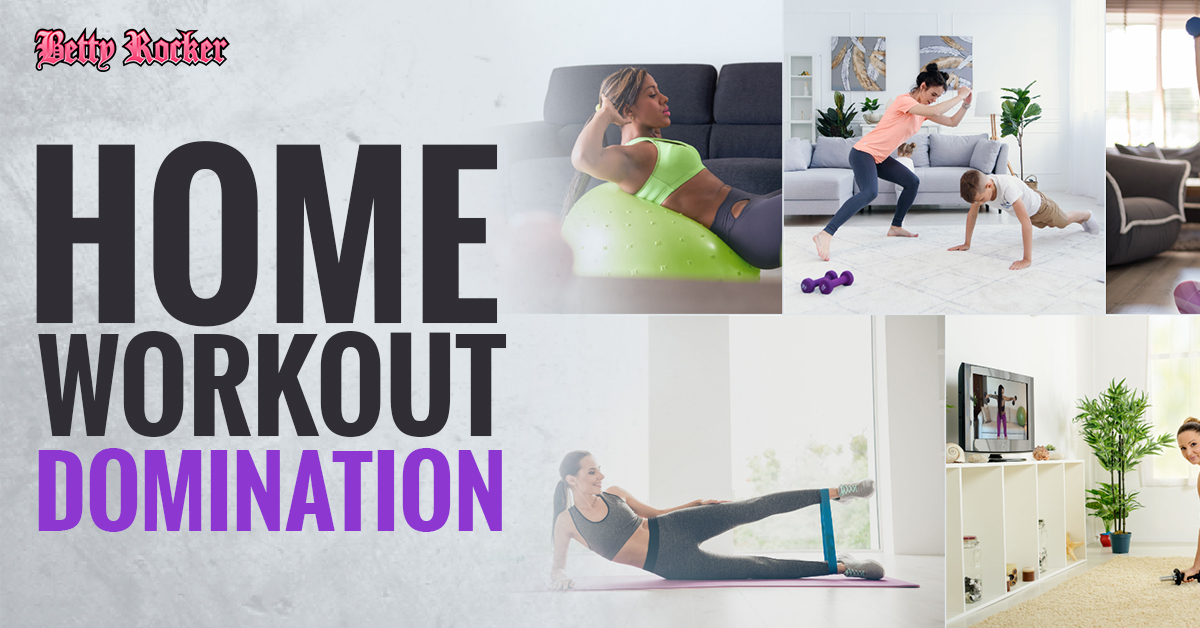 30 Day Abs and Booty Challenge
30-day at home workout challenge that uses some minimal equipment and works your body head to toe, with an emphasis on sculpting and shaping your booty, legs and abs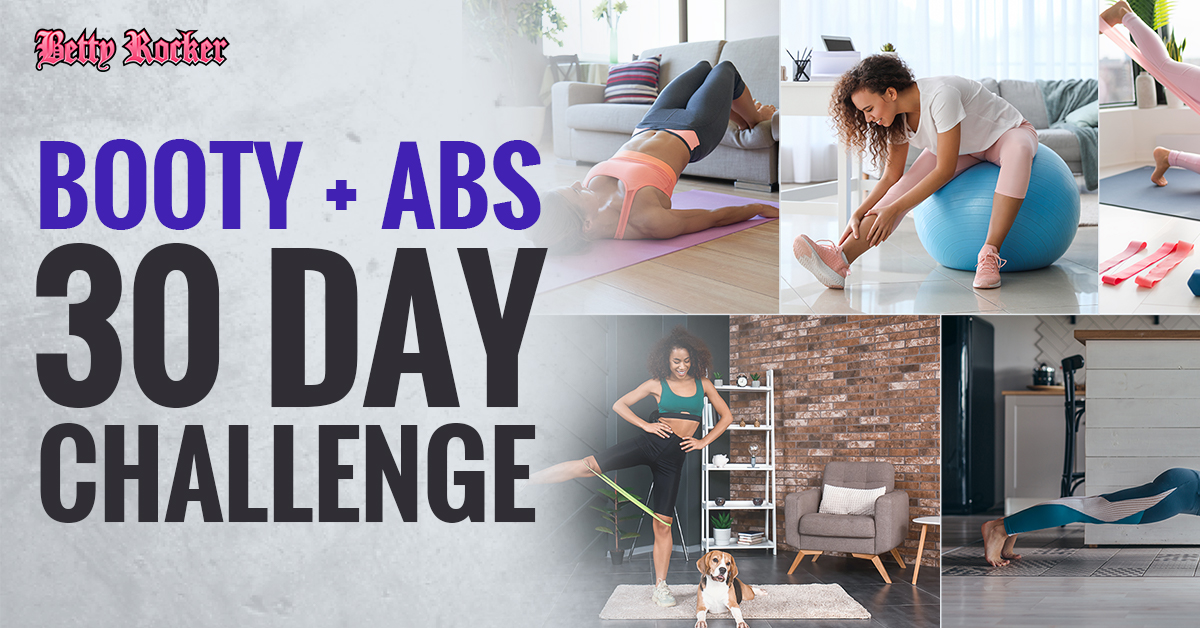 The 90 Day Challenge
12-week progressive bodyweight (NO equipment needed) home workout program that sculpts, strengthens and shreds you head to toe. Short, efficient workout sessions. Includes an 8-week meal plan and lots of bonuses.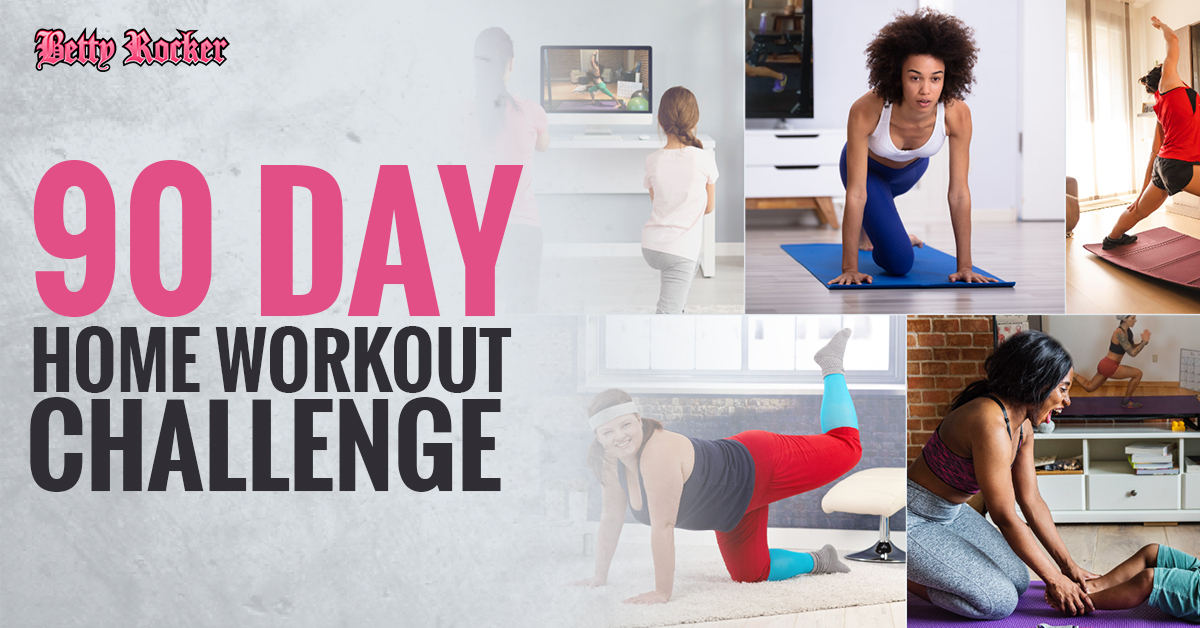 Lioness Strength Training
8-week gym program (with home options) to build a lean, strong physique using gym equipment (barbells, weight bench, swiss ball and other equipment found in the gym); includes an 8-week meal plan.