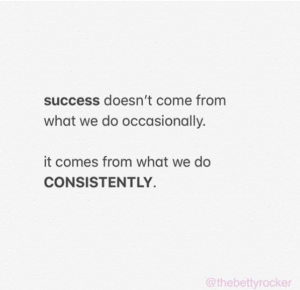 So I was wondering, what is your biggest challenge when it comes to being consistent?
Personally what stops me up sometimes is feeling overwhelmed by how much there seems that I have to do.
I think we too often block ourselves from consistency by thinking we have to take this "all or nothing" approach to reaching our goals, when the real secret to consistency is truly to do SOMETHING.
I mean, we can ALWAYS do something.
One step forward, one round of a workout, walk instead of take the elevator, make that healthier choice with one meal, drink more water, be patient for just one more minute.
If you've missed a workout or had a few too many lingering weekend treats, this is your permission slip to not beat yourself up over it.
TODAY, focus on doing something that moves you in the direction of your goals.
Not ALL the things, SOMEthing.
Because real results come from doing something consistently, not trying to do everything and burning out so you end up doing nothing…
….and this is how we are going to really succeed in 2019.
I like to call this the "all or something" approach, and it's been a lot more effective for me as a mantra than "all or nothing" in getting lasting results and actually being happy and feeling good about myself.
And that inner happiness, that self love, that positive feeling about ourselves – that's the real win. ❤️
Comment below if this was helpful. And thanks for reading my blog posts ! I appreciate you.
---
By the way- THANK YOU so much for the amazing reviews you leave me about my workout and eating plans! I read every single one. I thought you might like to read a few that I've gotten recently.
You can shop my available programs that these lovely ladies are talking about here!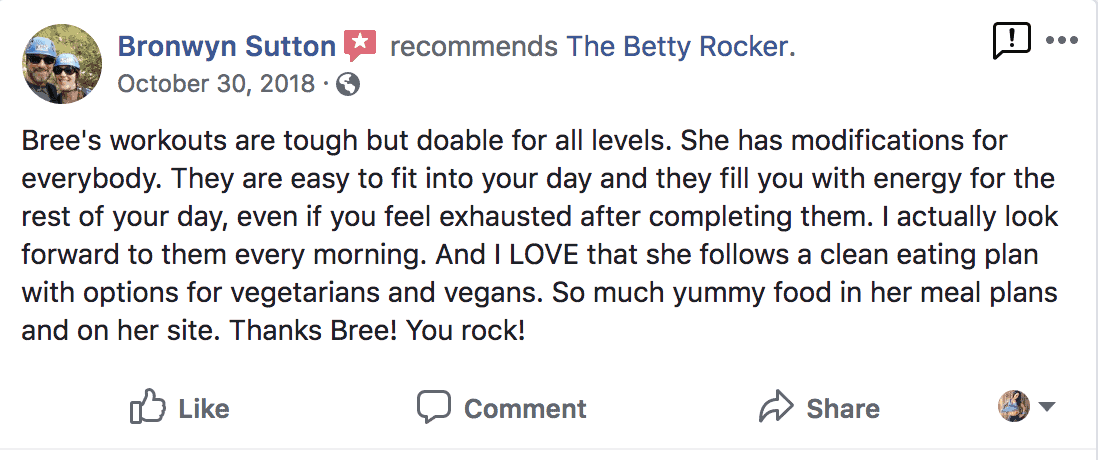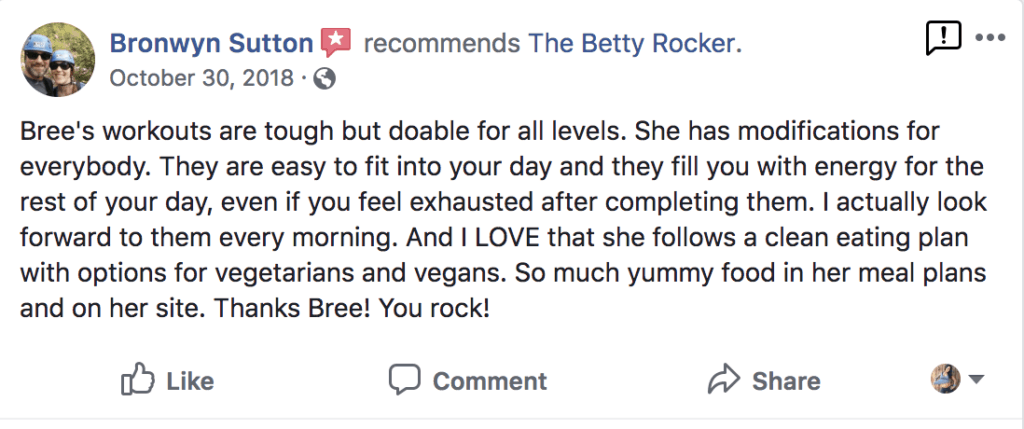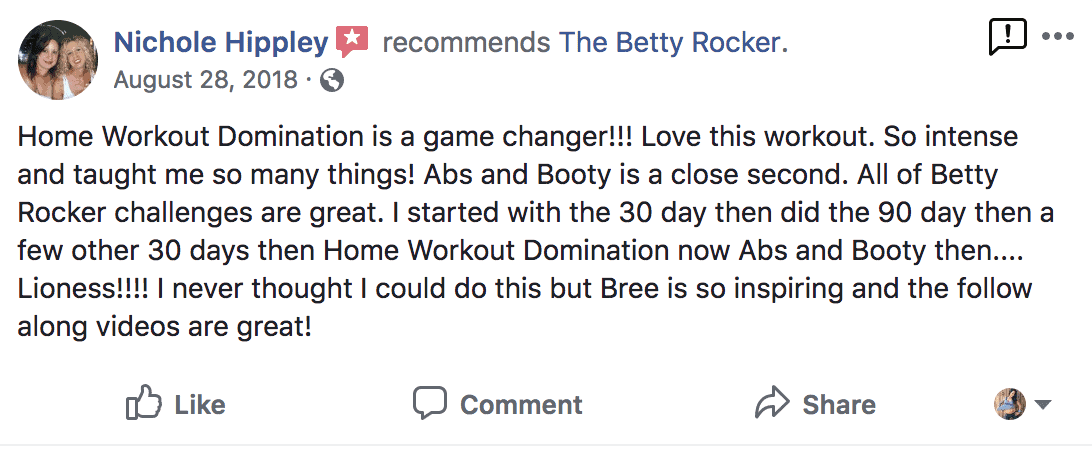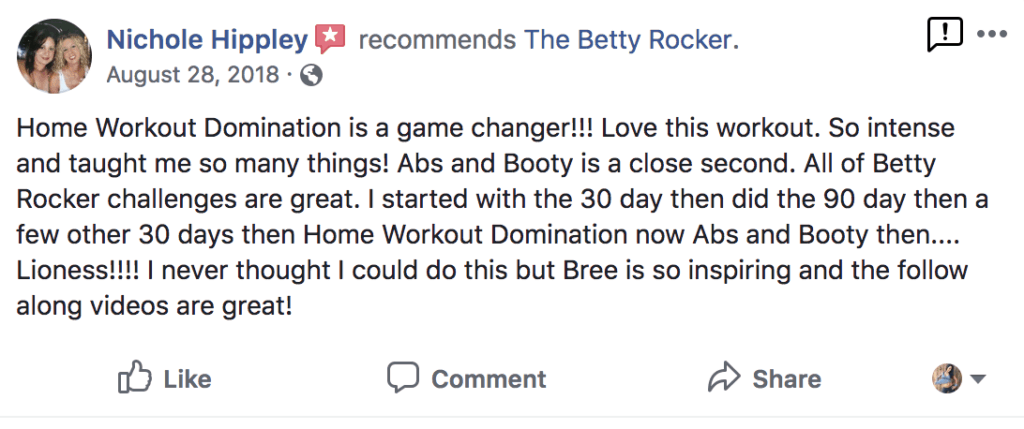 ---
If you know a woman who would like to feel more empowered, happy and fit, share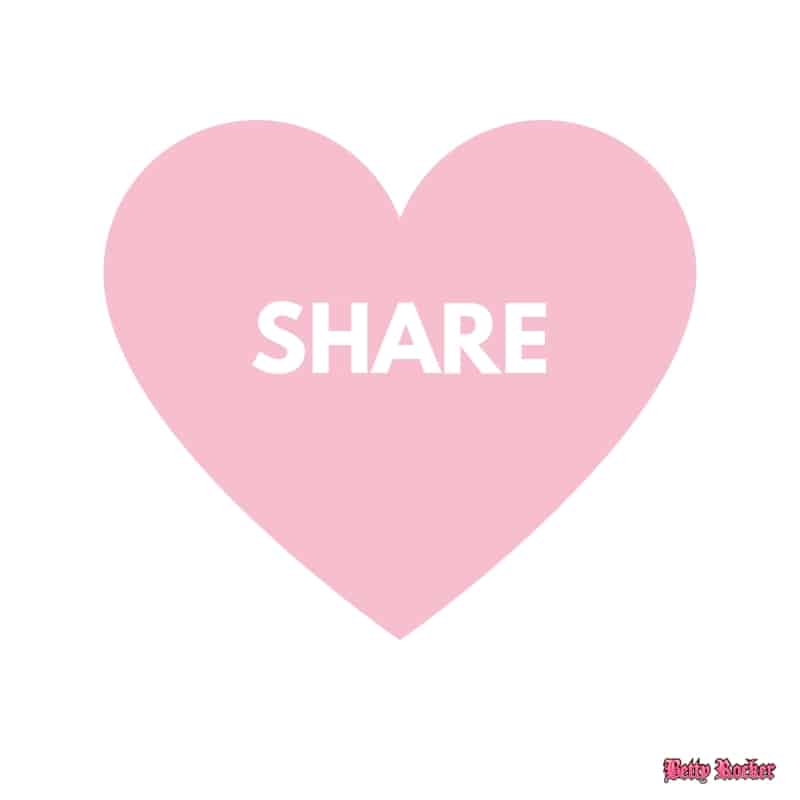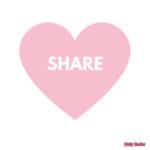 this post with her!
Your support of other women is what makes all of us stronger. As we grow, we lift up others around us.
Use any of the share buttons in this post to share to your social media or just email the link to this post.
---
Come join us and let us support you on your journey of fitness and health – with home workout challenges, workout classes, healthy recipes, and our private support group!