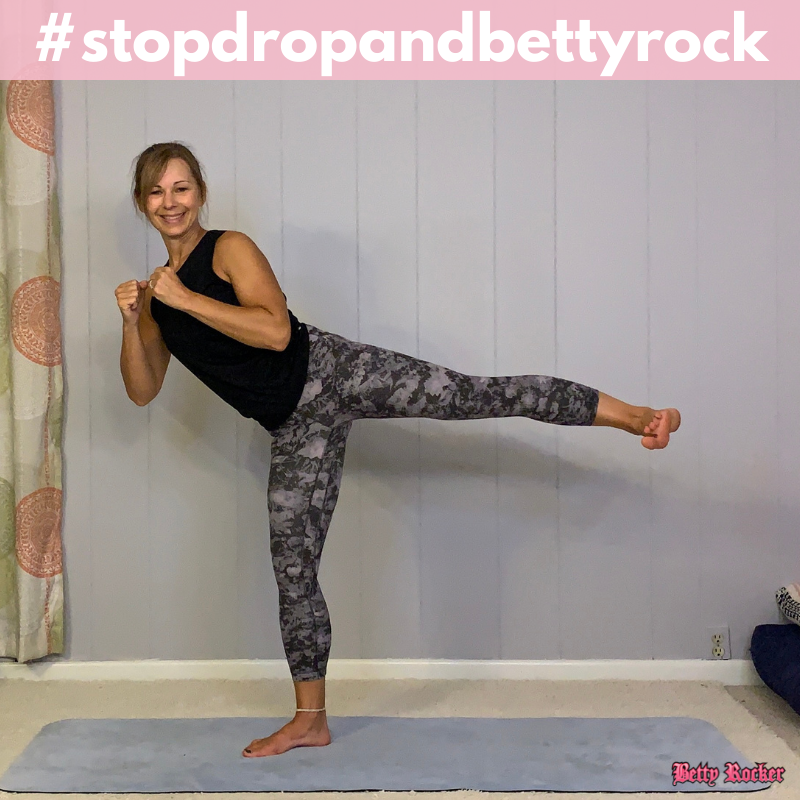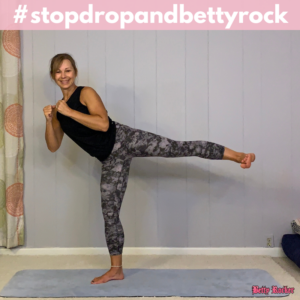 I have a super fun, high energy cardio kickboxing workout for you today that will really get your heart pumping!
You'll be working out with Coach Nikki, one of our amazing Team Betty Rocker coaches from Rock Your Life today.
Coach Nikki is a yoga instructor ERYT200, an AFAA Certified Personal Trainer, a Mat Pilates Instructor and a Team Betty Rocker Coach!
This workout will add variety and challenge you with some new moves while strengthening your cardiovascular system and building your speed and agility.
The stronger your heart, the stronger your cardiovascular system, and the better your body functions overall (1) – making this a valuable part of your training regimen that can prolong and improve your life.
Like any muscle, the heart gets stronger and healthier the more regularly you work it. And as the name describes, cardiovascular training (cardio) is a great way to strengthen the cardiovascular system. Check out this resource to learn more about how you can incorporate cardio into your training for the best results.
Now join Coach Nikki and get ready to go!
---
---
One-off workouts are great, but having a plan to follow is even better!
We've got dozens of 30 day Challenge plans to choose from so you always have a plan, hundreds of workouts in our class library so you're never bored, and so much support for you in our private support group!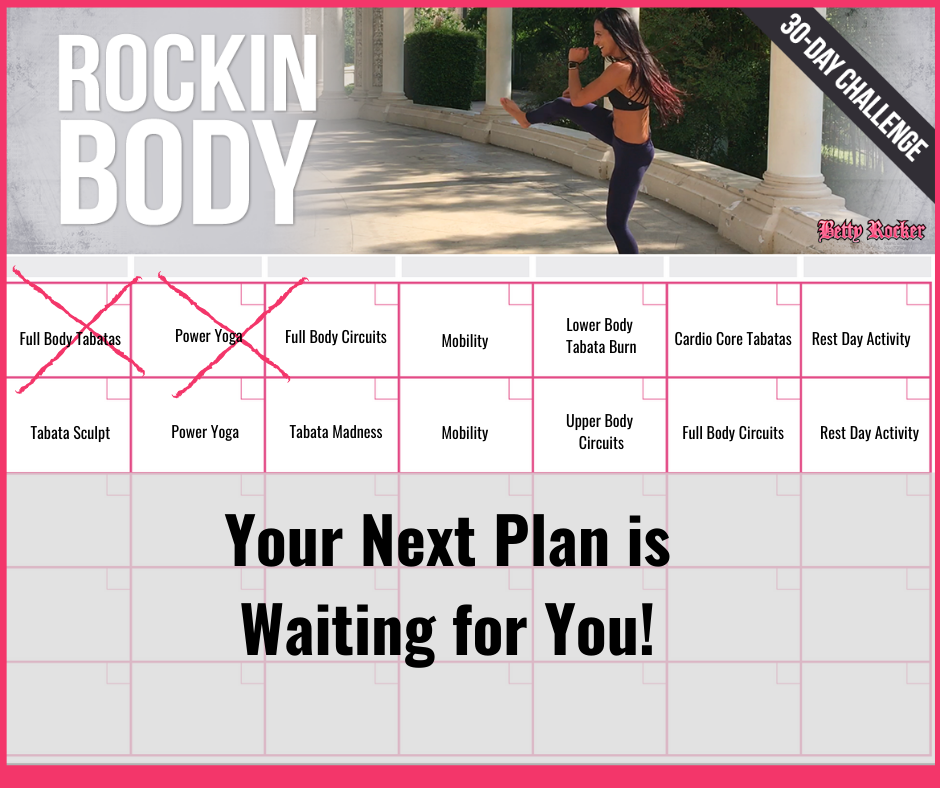 Cardio Kickboxing
Click to expand and see all workout move descriptions
Equipment: None (Optional light weighted objects for upper body moves)
Format: Perform each move for 0:45 seconds and repeat each round two times (switching sides)
Round 1
Jab-Cross-Duck
Jab-Cross-Duck-Knee
Speed Bag
*repeat on right
Bear Crawl Hold with Alternating Opposite Punch and Kick
½ Burpee (plank to hands free pike tuck)
Round 2
Side Kick to Lateral Step
Alternating Back Step to Front Kick
*repeat on right
Plank with Alternating Knee Taps x3 to Side Plank
Side Plank with Crunch
---
Build lean muscle, recover faster, boost your immune system and improve cognitive function with Rock and Restore essential amino acid powder.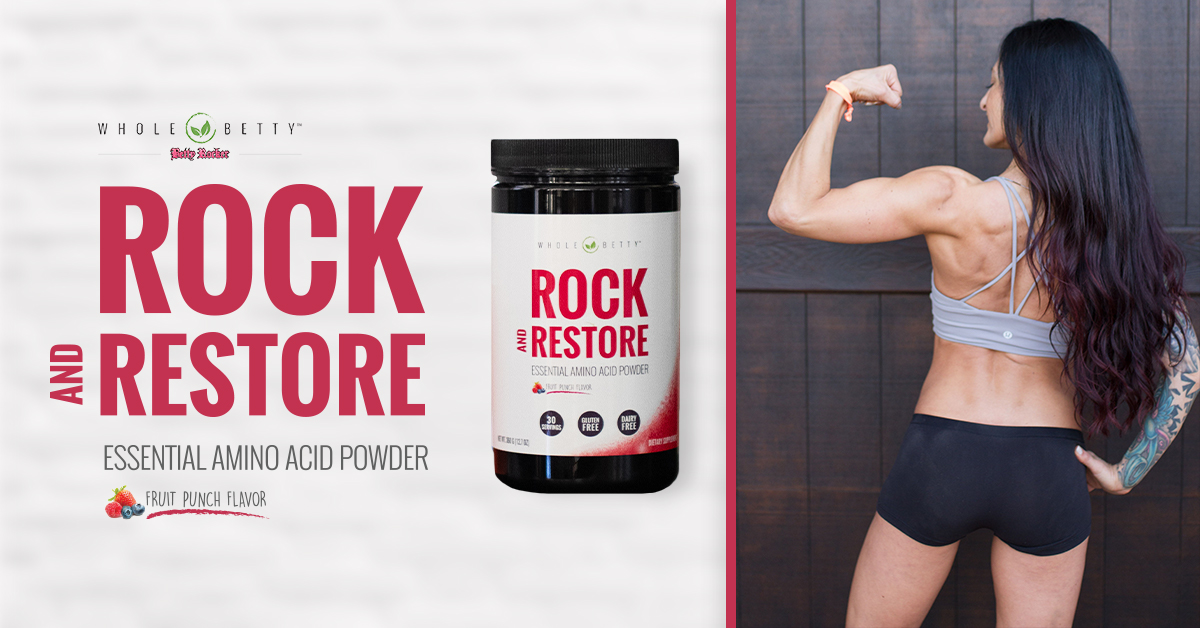 ---
Round 3
Jab-Jab-Cross-Front Kick-Back Kick
Fast Feet with Uppercuts
*repeat on right
Plank Jack to Deep Squat
Ninja Burpee
How did you like that workout? 
Check in below and let me and Coach Nikki know! Share this with a friend, and keep me posted on your progress!
---
Check out this awesome progress Denise, a Rock Your Life member, shared over the course of JUST 2 MONTHS and 2 challenges!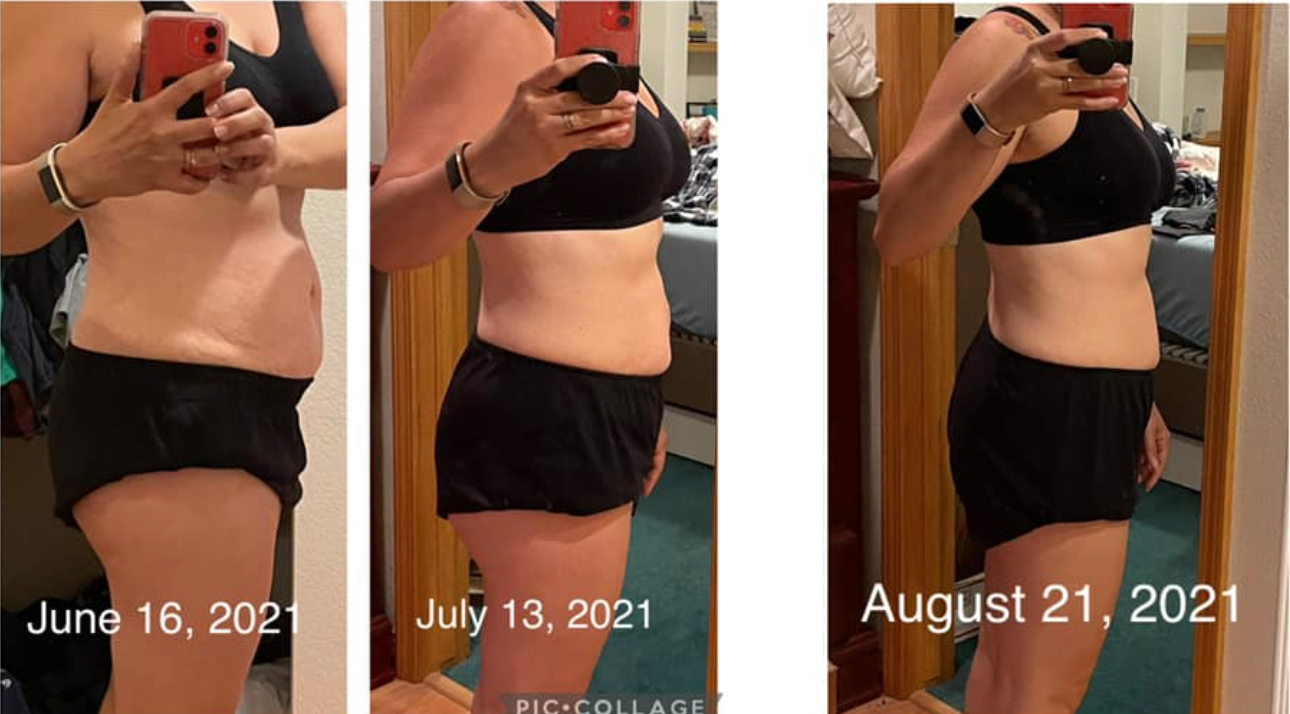 Looking for a plan to help you reach YOUR goals?
…in my epic home gym that has new classes every week, 30-day Challenges to keep you on track with a program, your own personal workout library, over 300 healthy recipes, an exclusive support group, access to the Team Betty Rocker coaches, and so much more!